The world's self-proclaimed premier watch auctioneer bought the world's self-proclaimed watch information resource. Congratulations! The official announcement over at TimeZone says: "Antiquorum's Founder, Chairman and CEO Osvaldo Patrizzi has been a TZ fan since the early days and an official supporter for the past several years. His goals for TZ are to maintain continuity and independence, and to build on the foundation laid down by Joseph Lam and his predecessors."
I wonder how you can maintain something which isn't there (independence). My guess is that it should get independent. Get rid of the ?ºber sponsoring and the rule that you cannot link to other watch information resources. However,¬†it probably has something to do with eachother. Anyway, the masses seem not to be bothered. It is probably just me again 🙂
You can read the official announcement here. Antiquorum doesn't have an announcement online yet, but keep an eye on their news section.
As we are at it anyway, check-out the OmegaMania auction. It will be held 14 and 15 April 2007 in Geneve. Click here to go to the OmegaMania website.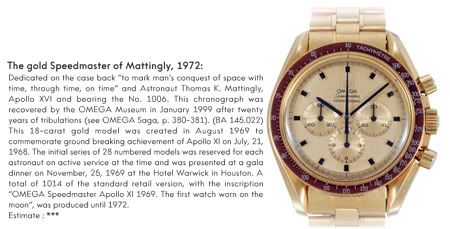 Robert-Jan Broer, born in 1977, watch collector and author on watches for over a decade. Founder of Fratello Watches in 2004.

Latest posts by Robert-Jan Broer (see all)