We recently learned that, chaired by Evelyne Genta, the Gerald Genta Heritage Association has been established. Evelyne, a citizen of Monaco, today lives in London and has founded the association to pay tribute to one of the greatest watchmaking designers and encourage and reward promising young talents.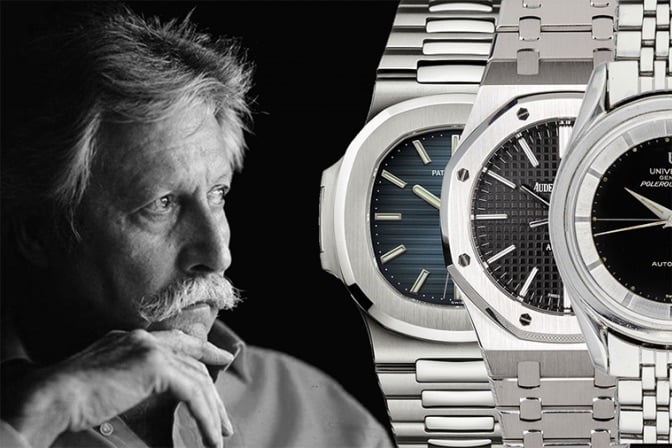 Evelyne Genta establishes the Gerald Genta Heritage Association
For years and years, Gerald Genta's designs have intrigued watch aficionados worldwide. We were amongst them, proving the fair amount of coverage of Gerald's work from the early days here at Fratello Watches. First articles on this design genius appeared here and here early 2009, that's 10 years ago. We even organized a Gerald Genta dedicated BBQ of which the report can be found here. And I was happy to meet Mr. Genta personally in Basel during the introduction of his brand Gerald Charles.
Shattered information
Over the years much information has been published about the work of Gerald Genta. However, much remained unclear as well. For instance, long was thought that besides the Audemars Piguet Royal Oak Jumbo and Patek Phillip's Nautilus, the other one of the big three, the Vacheron Constantin 222, was designed by Gerald Genta as well. Easily thought because of it's integrated bracelet design and use of the same 2121 caliber, but it wasn't the case.
Another mystery was Gerald's supposed intervention in the design of Omega's Constellation. That was made perfectly clear by Desmond Guilfoyle in a document from his hand, which can be found here.
The ultimate source of information
The reason Desmond Guilfoyle was able to get things definitively cleared about the design of Omega's Constellation, was his opportunity to speak to Evelyne Genta. So I think it's wonderful that once and for all, an official entity, and who else could do this better than late Gerald Genta's wife Evelyne, sheds light on the work and life of Gerald Genta.
A bit of history
Gerald Genta, jump-starting his career in 1954 with the design of the SAS Polerouter for Universal Geneve, was hired by several well-established watch brands during the sixties and seventies. Audemars Piguet, Patek Philippe, IWC, and Omega being probably the most important. However, one should also not forget his work for Cartier, Van Cleef & Arpels, Chaumet, Hamilton, Bulgari, Seiko, Timex, etc.
Alongside these collaborations, he created his own company in 1969. He was constantly creating and innovating, by combining new shapes and materials with major watchmaking complexities. Largely inspired by painters and innovative designers, he quickly earned respect from the entire industry and watchmaking enthusiasts throughout the world. One of his most famous pieces, the Grand Sonnerie, that made the same chimes as Big Ben's bell, was considered one of the world's most sophisticated wristwatches. What should be mentioned as well is that, in the 80s, he obtained a license from Disney, and designed various models decorated with the most iconic Disney characters.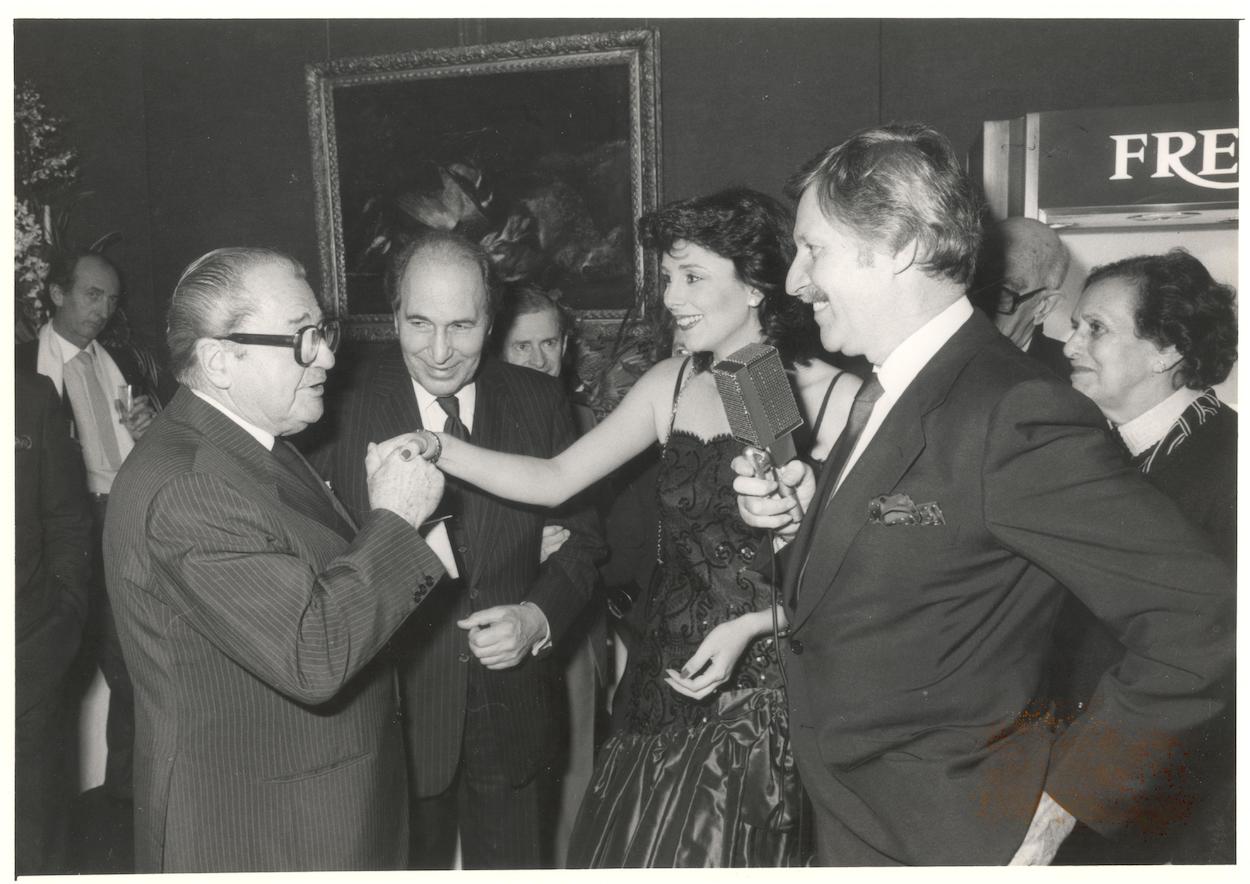 In the years from 1983 to 1999, Evelyne Genta traveled the world to manage, develop and promote Gerald's watchmaking brand, "Gerald Genta". As part of this activity, Evelyne Genta managed the company, supervising operations, finance, marketing, and sales functions, as well as two factories with 250 employees in Switzerland. As said before, who else could better shed light on the work and life of Gerald Genta than Evelyne?
Purpose of the association
The purpose of the Gerald Genta Heritage Association is "to pay tribute to one of the greatest watch designers in history as well as to encourage and reward promising young talent". Paying tribute obviously means submitting official and trustworthy information as well. At least I already learned by browsing the association's website. I always thought that Gerald got the inspiration for Audemars Piguet Royal Oak from the portholes of the British Royal Oak warship. Wrong. He was inspired by a vintage diving helmet attached to the rest of the diver's suit with screws. And then transferred the octagonal shape to the design of the Audemars Piguet Royal Oak, keeping the screws on the bezel.
It's only very shortly after the inauguration of the association, and I guess not all work is done to the website yet. For instance, I'm interested to learn in which ways the association will encourage and reward promising young talent. I couldn't find that information yet but am sure that will be cleared soon.
I can imagine you're eager to visit the Gerald Genta Heritage Association website now as well. It's here to be discovered: geraldgenta-heritage.com. The association can be found on Instagram here instagram.com/gerald.genta.heritage