Earlier this year, we visited the Sellita manufacture in La Chaux-de-Fonds. Many watches out there today are powered by Sellita movements. Brands that are not part of the Swatch Group that can't or don't want to use ETA movements, might use Sellita movements instead. During our visit to Sellita, we asked them their production capacity, their history and future plans. We found that the Sellita management was surprisingly open about these items, as you can read below. Enjoy!
Sellita Manufacture Visit
When one digs deeper into the world of horology, it becomes obvious that a watch is so much more than just aesthetics. It's about heritage, technology, and craftsmanship. Simple things like complexity of a dial, the hand-polished curves and bevels on the case and of course the movement. A lot has been written about this topic, so I should not dwell too deep into it. However, for us to be able to appreciate a watch we need to understand the heart that moves it. Where is it coming from? Is it in-house or outsourced? Swiss, German, Japanese or perhaps even made somewhere else? One of the biggest watch movement manufacturers in the industry is ETA, a company that belongs to the Swatch Group. But there's another key player; Sellita. We were invited to visit them in La Chaux-de-Fonds and receive an exclusive peek inside their manufacture.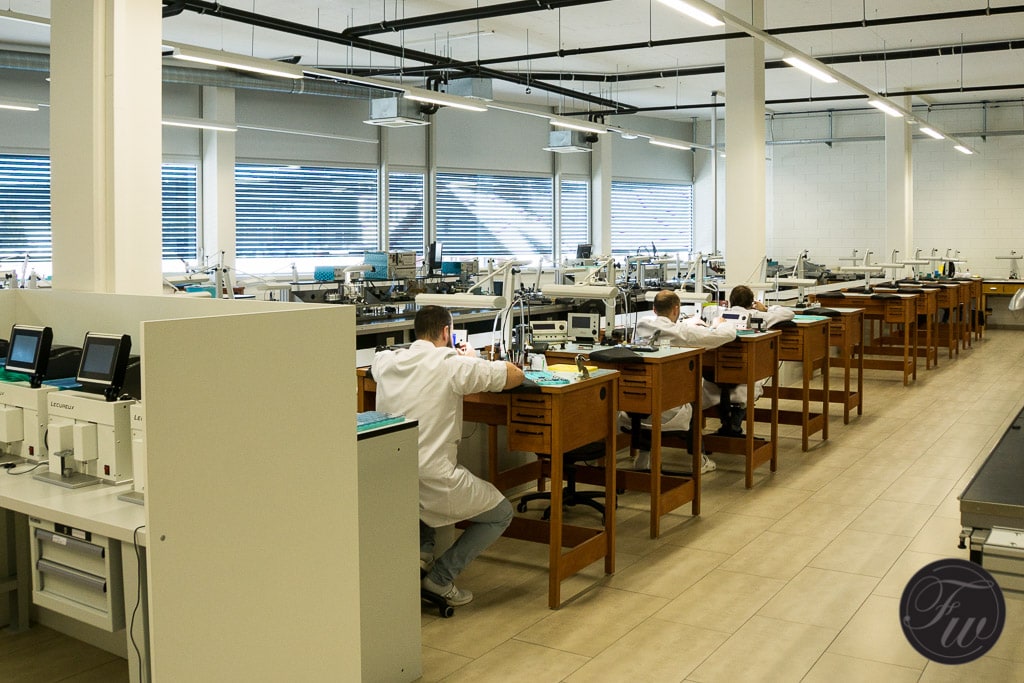 No Off-limit
Sellita – and ETA –  both produce enormous volumes. While other brands might create more complicated movements, this is not their goal. However, the volume is where the comparison ends with ETA. Sellita is a company that operates under the radar and they are very comfortable with this. For the first time in their history, they give access to press in their facility. They talked to us about the past and their plans for the future, walked us through their production lines and introduced some of the creations they are working on. Nothing seemed to be off-limit and everyone we talked to was kind and helpful. We spent a day on location in two of their three facilities.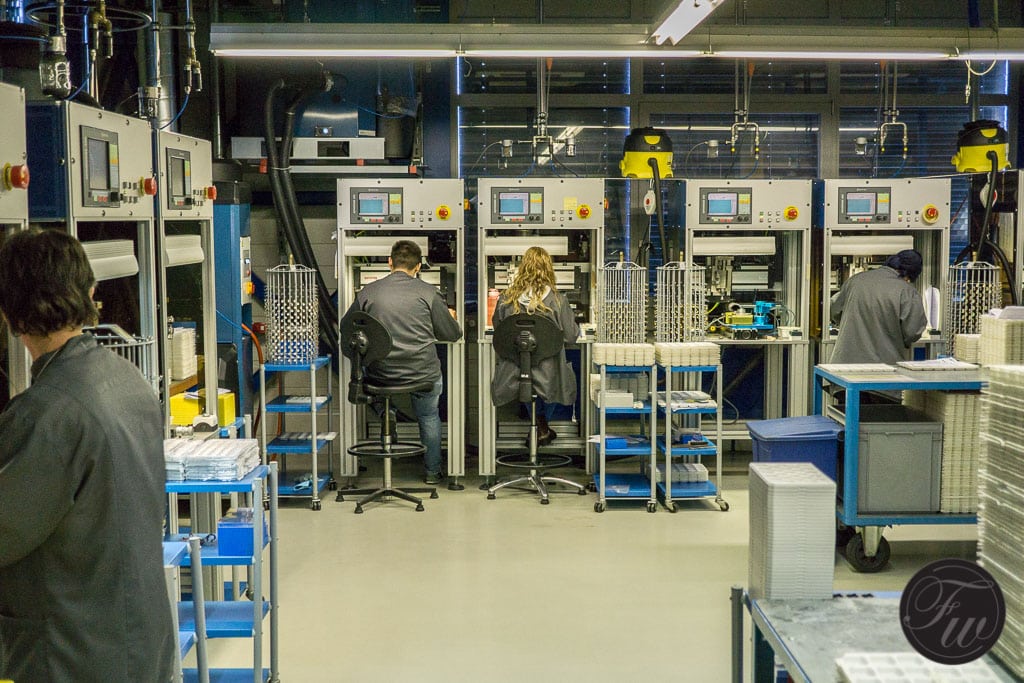 History of Sellita
The list of brands working with Sellita is very long, but confidentiality has always been the key for them. You can find the brands that openly talk about using Sellita movements, and every time we review a Sellita powered watch we mention this of course. As they explained it to me; they are a supplier and not the star, those are the brands. They're 2nd largest movement manufacture in Switzerland, and the current CEO (Mr. Miguel Garcia) owns 100% of the company. Contrary to some gossip, there's nobody behind them, no investors or any other watch groups from the Far-East or from anywhere else. Sellita came to existence in 1950, founded by Mr. Pierre Grandjean. He bought parts and assembled movements as well as OEM watches. This is how it all started. Sellita then began a partnership with ETA. ETA would produce and supply parts and Sellita would assemble deliver the finished movements.
At this time mechanical movements were not the most sought-after items, yet the company sold 100.000 calibers per month. This fusion, however, stopped in 1990 when ETA started to assemble their own movements as well. Beforehand, Sellita delivered the movements to many Swatch Group brands as well as other companies. Now ETA did not only make parts but also assembled movements, becoming a competitor to their past business partner. In 2002, ETA announced that they would stop delivering parts, they'd only sell assembled movements. This forced Sellita to make a move that would keep them in business and in the race.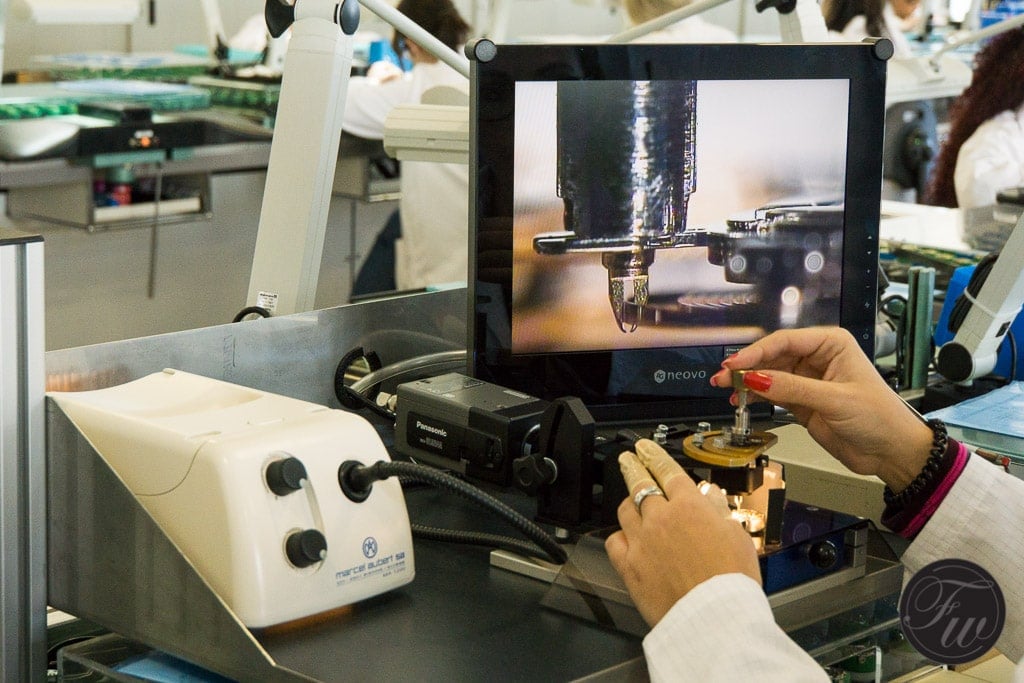 Fresh Start
The only solution for Sellita to get out of this situation was to start producing their own movements. Head of Swatch Group at the time, Mr Nicolas Hayek actually put the solution in Sellita's hands when he hinted that they should copy ETA movements. The blueprints for these calibers were in the public domain and belonged to the watch industry, not Swatch Group. Meaning, every brand had the chance to use those blueprints and produce their own movements. In reality, this sounded easier than it was. Any brand who does this, takes a huge gamble by starting to produce calibers in large numbers with the same level of quality at a competitive price. Sellita was no exception to this, it was a huge gamble. Brands who previously used ETA movements required assurance that Sellita calibers would be identical for economic reasons. They wanted to keep their watches and collections that were designed for a movement with certain measurements etc.
The physical size of the movement was just one request. If the movement is a 1:1 clone of ETA calibres, they are serviceable with Sellita parts anywhere in the world. All this pressure fuelled Sellita's determination. Their first caliber was the SW 200 for an astonishingly low price back in 2004/2005. Some said it was due to Chinese parts that Sellita used in the caliber. That's not quite true. 98% of the parts Sellita used and still uses are manufactured in Switzerland. They have over 100 suppliers in their own country. As one could imagine with a new business, their first movements weren't perfect and the SW 200 had some technical issues that needed to be solved. They had to learn the ropes, but history shows that they did, and did well. Since that time until today Sellita delivered over 10 million mechanical movements.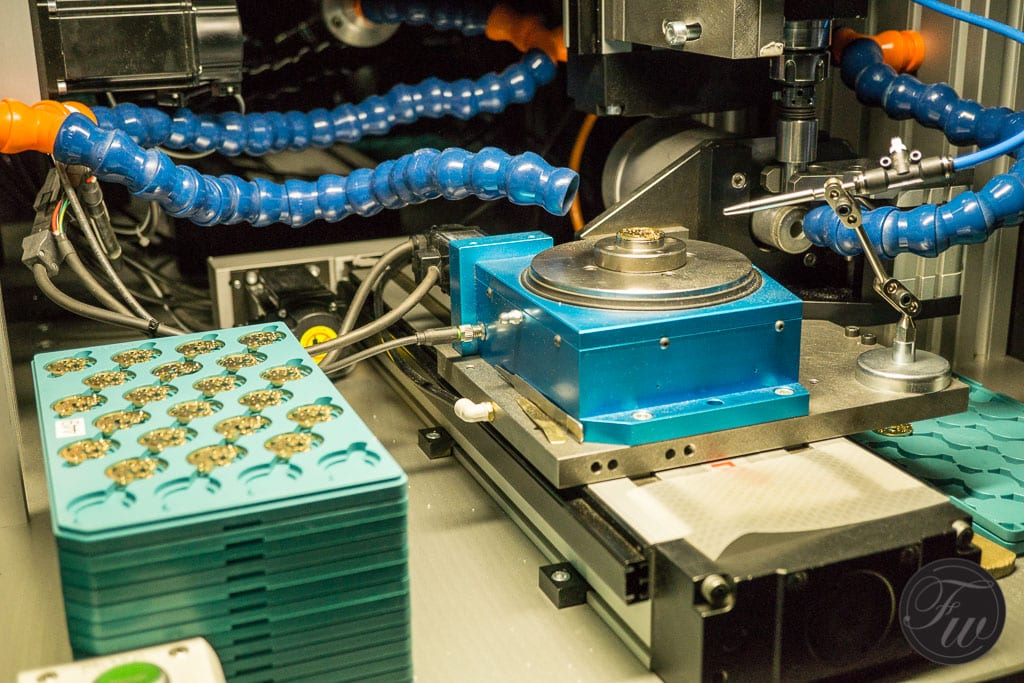 Business is Good
The current owner, Mr. Miguel Garcia, bought the company from the founder Mr. Pierre Grandjean in 2003. This was a strategic move to protect Sellita. At the time, Sellita had 120 employees, 15 years later the number is roughly 500 spread over three subsidiaries of Sellita (two in Switzerland and one in Germany). The annual production volume is one million movements, consisting of the 19 calibers that Sellita offers. They do not only assemble movements, but also produce the main plates and bridges in one of their subsidiary companies in Germany. Gurofa, located in Glashütte, supplies the aforementioned parts to Sellita as a double source next to the Swiss suppliers. In their own engineering department, the brand is able to build their own machinery for parts. All this to keep prices low and competitive but also to offer steady quality.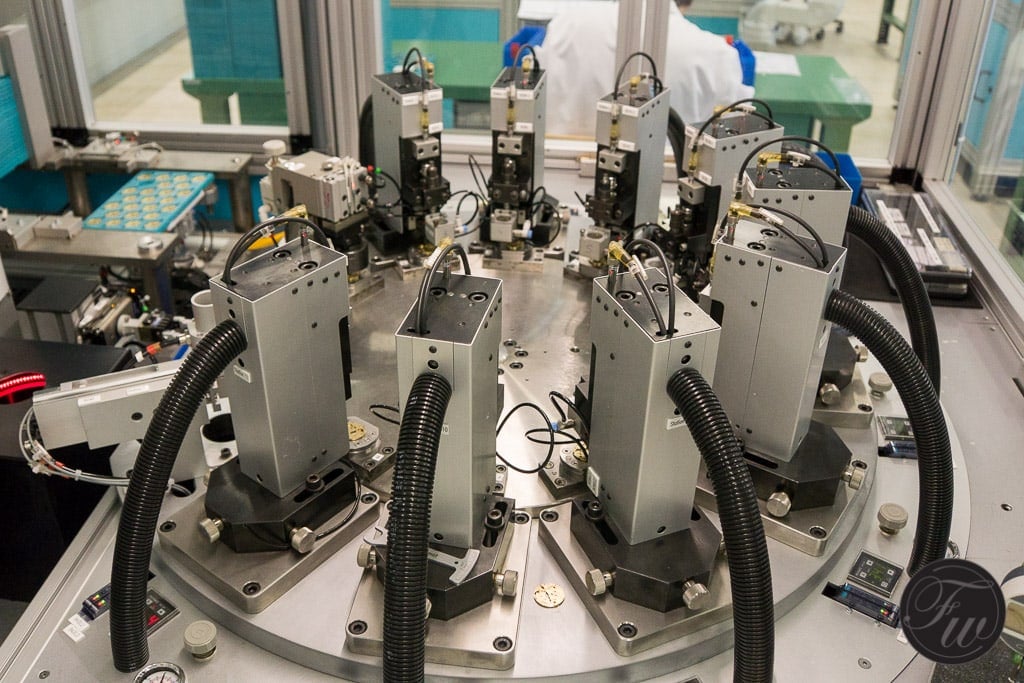 Future
Sellita keeps on investing in the company and extend the La Chaux-de-Fonds building with a new facility in 2018. It's will be a 5000m2 extension to the main building which already has 11.000m2 of space. New projects, new ideas and future plans force them to do so. Sellita let us know that business is good, but they also know from experience that in the watch industry you can never be cautious enough. Sellita's movement quality is not only equal to ETA they claim, but they also work on some improvements for issues that ETA calibers usually have. One example here are the problems with date changing. So, Sellita does not only clone ETA movements but also further develops the products.
Two years ago, the Sellita Academy came to life. This is a training program where watchmakers get the proper know-how they need to service the brand's calibers. More than 50 watchmakers already received their training there coming from a number of brands all over the world.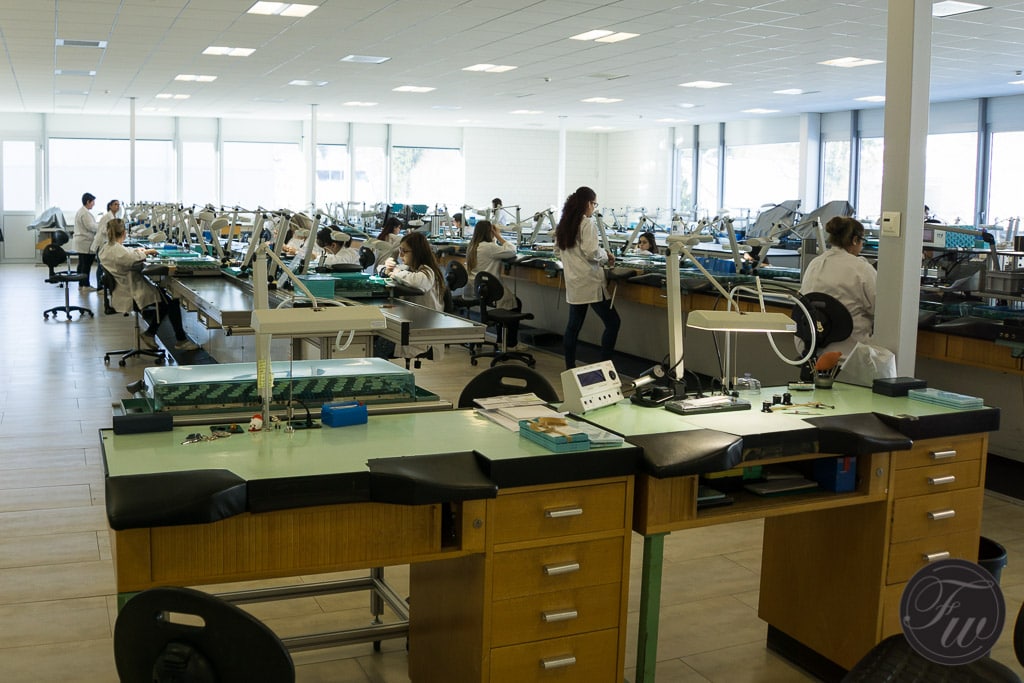 The aim of our visit and this article was to shed some light on one of the larger companies in the watch industry. Sellita is a company that operates in the background but does it very successfully. Movement manufacturers are an interesting group of companies; we know about them, hear the names but never really have the chance to have a peek inside. Until now that is. After the visit to Sellita, I realized that they have a very clear vision. They know their heritage, learned from the past and found a way how they can operate in an industry that is dominated by conglomerates. Their future is bright and Sellita has a great group of experts working there, who share the same goal: Not to rule the market but to keep Sellita at the top. You can do this by steady quality, competitive prices and constant development.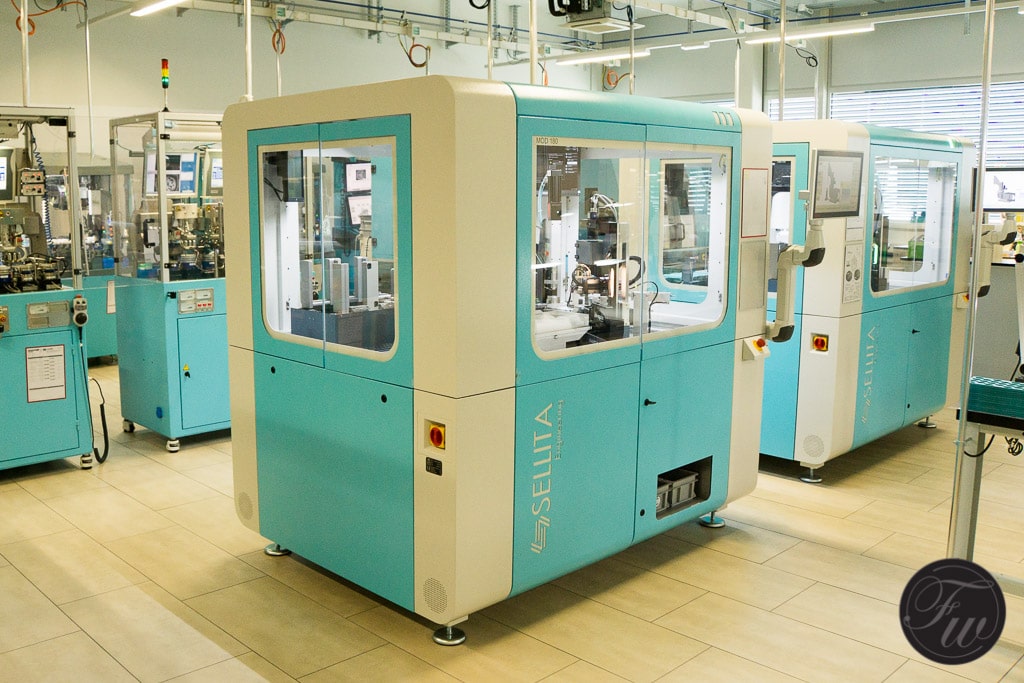 I would like to thank Mr. Miguel Garcia, Mr. Sébastien Chaulmontet and everybody else at Sellita for their hospitality during our stay.
*This article appeared first on February 7th, 2018.