Hodinkee's Second Anniversary Give Away(s)!
Hodinkee is celebrating their 2nd anniversary, big time! Even Stephen Hallock, President of MB&F North America, chips in with a piece from his own collection, a Tissot Idea 2001. This Tissot was introduced in 1971 and although it looks kinda ..uuh.. special, it is a vintage timepiece that will not look bad in your collection. It could be considered an ancestor of the famous plastic Swatch, since this Idea 2001 was meant for disposal once it broke down, just like a Swatch. Almost everything of this watch (and movement) has been produced out of plastic, which was unheard of in 1971.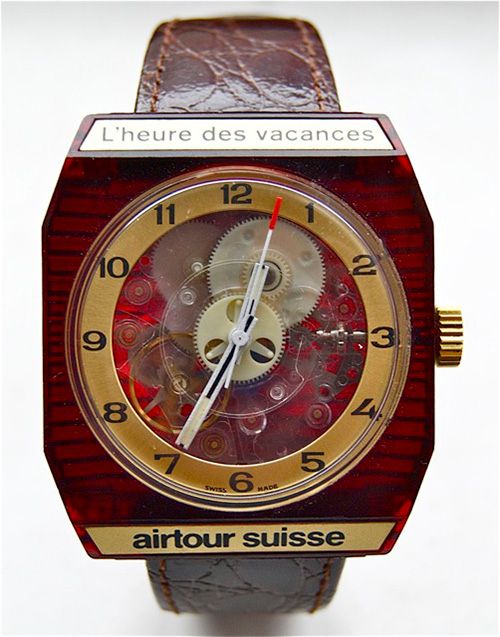 To win this vintage treasure, you have to do the following things:
To enter to win a vintage Tissot Idea 2001 courtesy of MB&F, follow the instructions below:
Watch the Special Birthday Message Video Below
Leave a Comment at Hodinkee with a Working Email Address
Wait until Friday, June 18th for a Winner to Be Selected
Have fun and good luck!