Interview with Jeff Hess
Maribeth Keane, editor of The Collectors Weekly, did an interview with Jeff Hess. Famous (at least to me) for his contribution to the 'History of Time: Rolex Wristwatches' book (together with James Dowling). Even though the interview is meant to introduce the world of collecting watches to a broader audience, I found it an interesting story. Hess covers his first introduction to watches, his contribution to collectors world wide and some words on the evolution of wrist watches.
Click here to go to the interview at Collectors Weekly.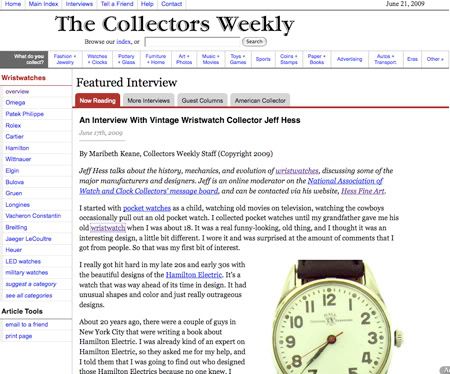 Thanks to Maribeth for letting me know!