Writing about watches comes with extras some times. Besides it is hard work, we do get to see many wonderful watches during BaselWorld, SIHH and other events. We also get invites to some very cool events. A few weeks ago, I was invited by Oris to join them on the 2015 Oris Ambri Fly-In and witness the Oris Big Crown Pro Pilot Caliber 111 introduction.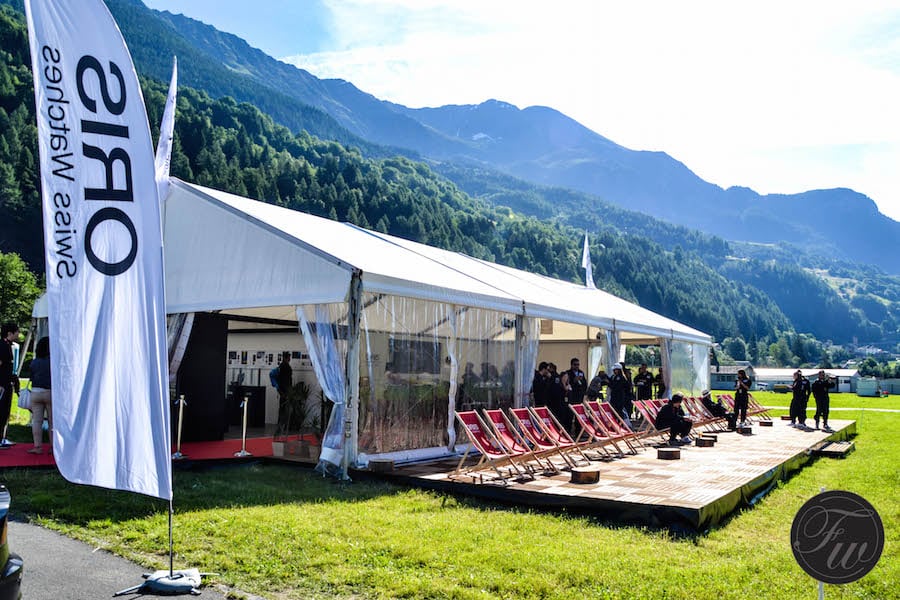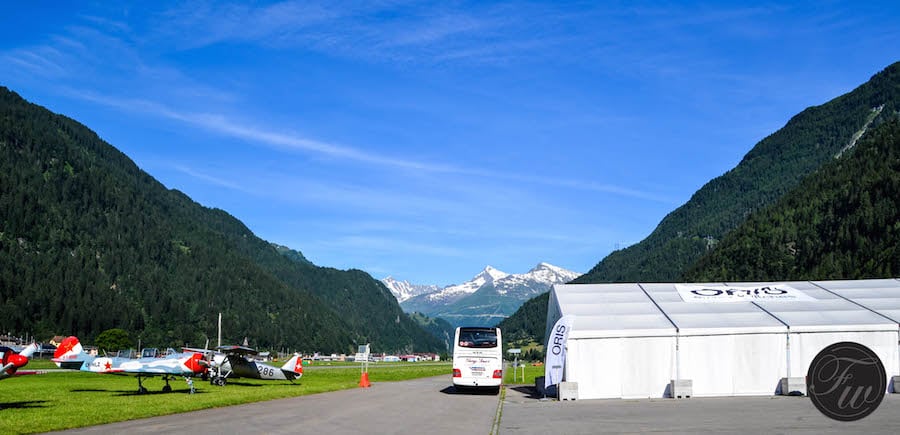 Locarno is located in the south of Switzerland very close to the Italian border and Lake Como. This area has a few airfields and this great city was our base for the next few days. I arrived early afternoon in perfect weather. In my room my Oris gear was already waiting for me; pilot's overall for the next day's adventure.
Early evening we (about 30 of us or so) were taken to an authentic grotto for drinks, snacks and later dinner. We had the chance to get to know each other, greet old colleagues and enjoy the magnificent view Switzerland had to offer. I managed to sit down to the same table with Jason Heaton (from Gear Patrol, Hodinkee, Revolution and many more…), Mr Ulrich W. Herzog the CEO of Oris and Mr Walid Isa Al Kuwaiti an ex-fighter pilot, turned marketing consultant. Quite the company it was. The four of us had a great dinner (the risotto was simply to die for) and chat about, well, watches of course as well as many other interesting subjects from diving to flying a fighter jet. I couldn't have wished for better company. A great start of something that would really take-off the next day!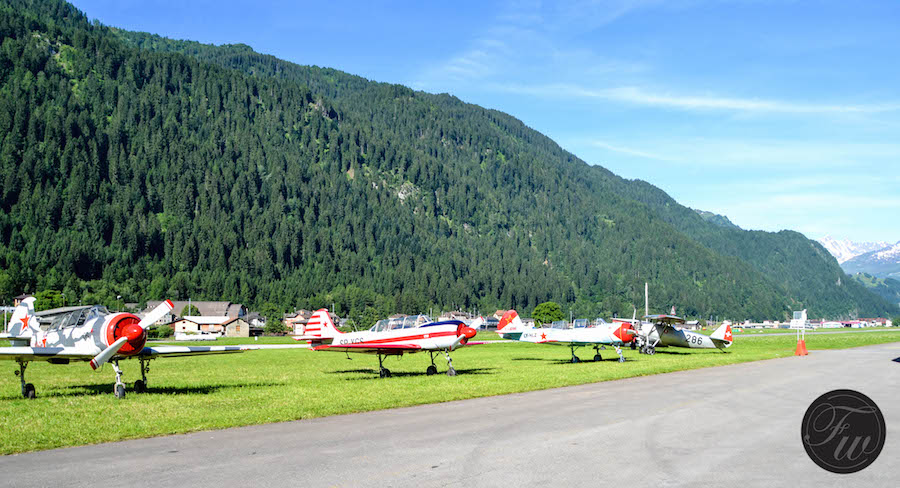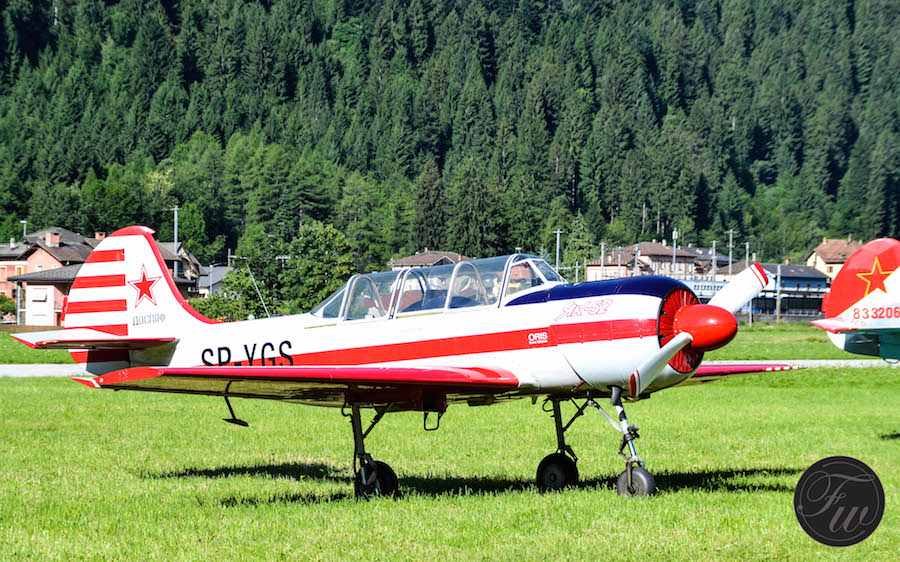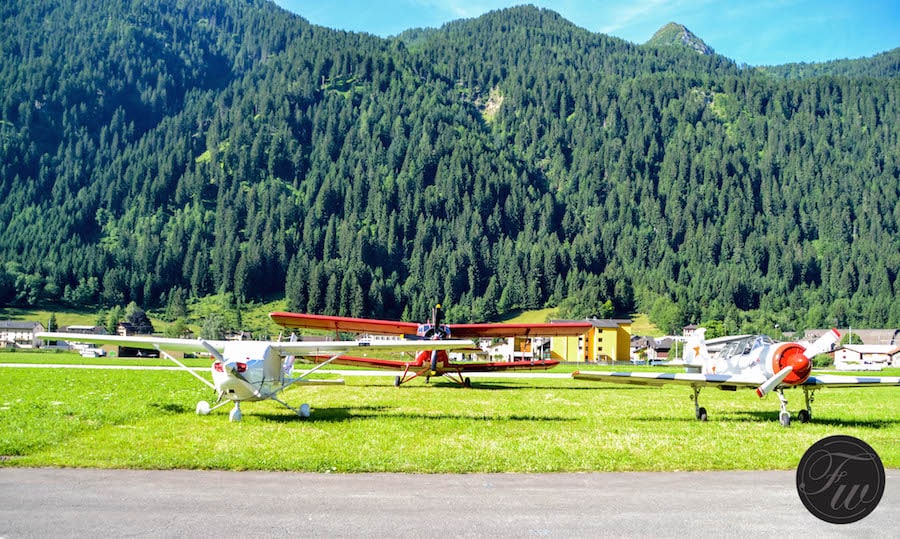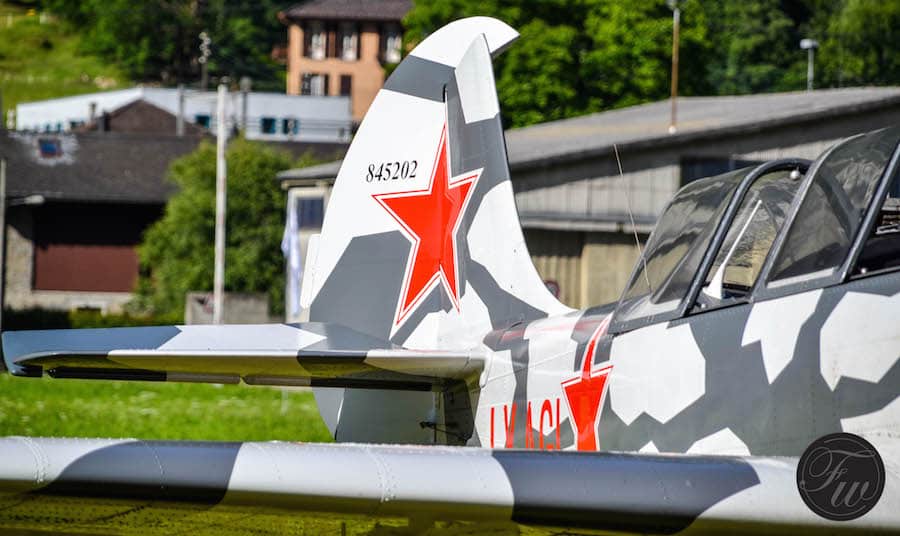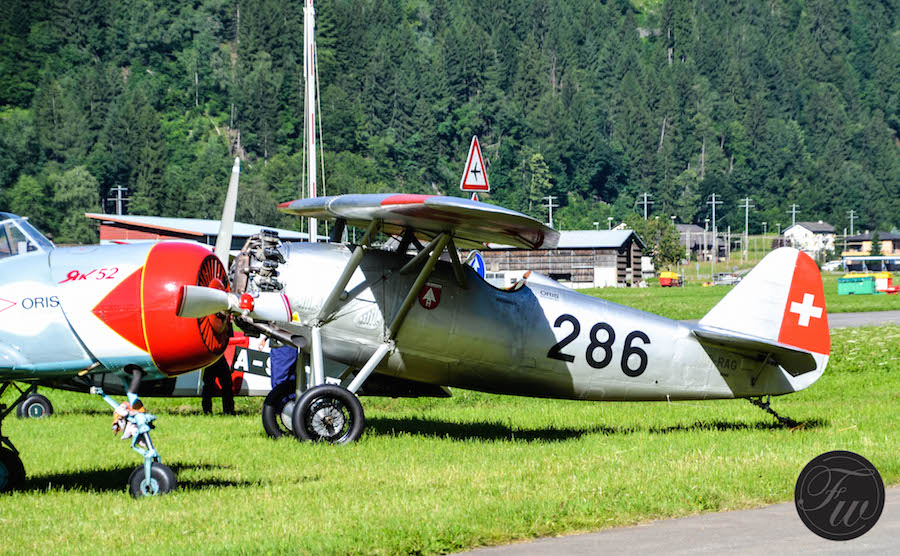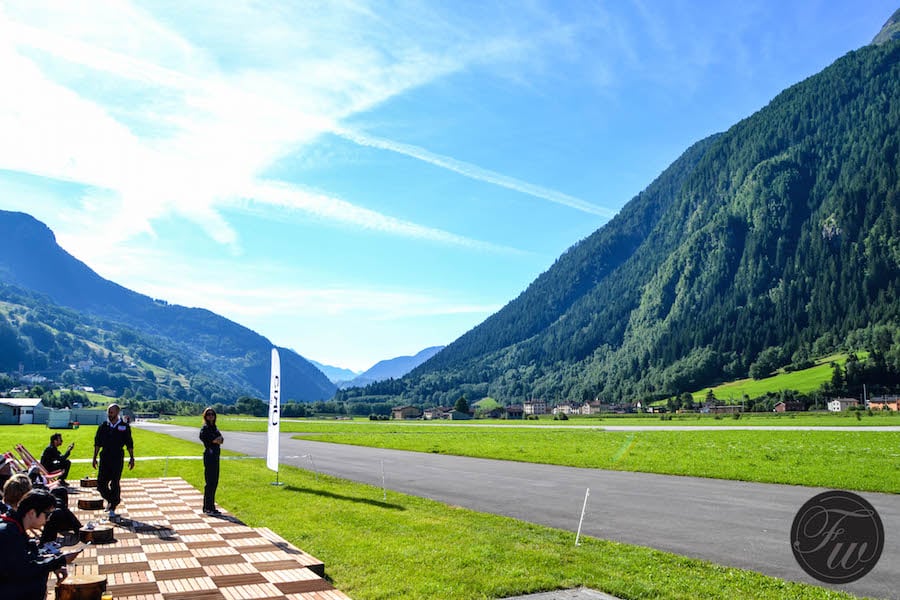 Next morning we had to get up early, grab a quick breakfast and board the shuttle-bus. You could see who belonged to the team by the black Oris overalls everywhere you looked in the hotel lobby. Ambri Airport was about an hour drive from Locarno hidden in a picturesque valley of the Alps. As soon as we got on the field you couldn't miss the big Oris logos everywhere you looked. The buildings, the planes, the people were all bearing the familiar name. We were greeted with morning coffee and a second breakfast and then went to the hanger nearby to witness the 3 orange Oris PC7 planes whistling above us. After a few minutes of air show the planes landed, pulled up in front of the hanger, the pilots got out of them and opened the hanger to door to reveal the topic of our visit; the Oris Big Crown Pro Pilot Caliber 111. Check out the below video taken by Oris of the event to get a better picture of what was going on: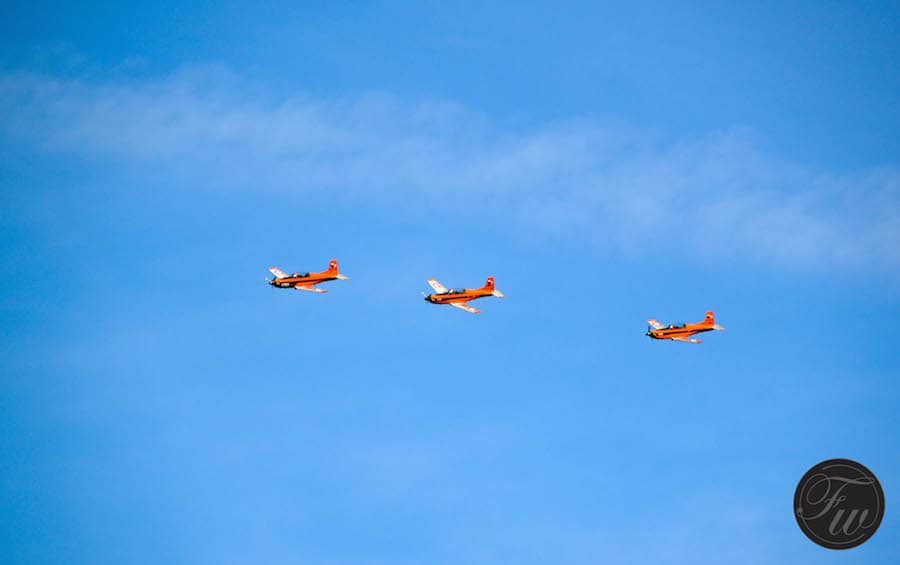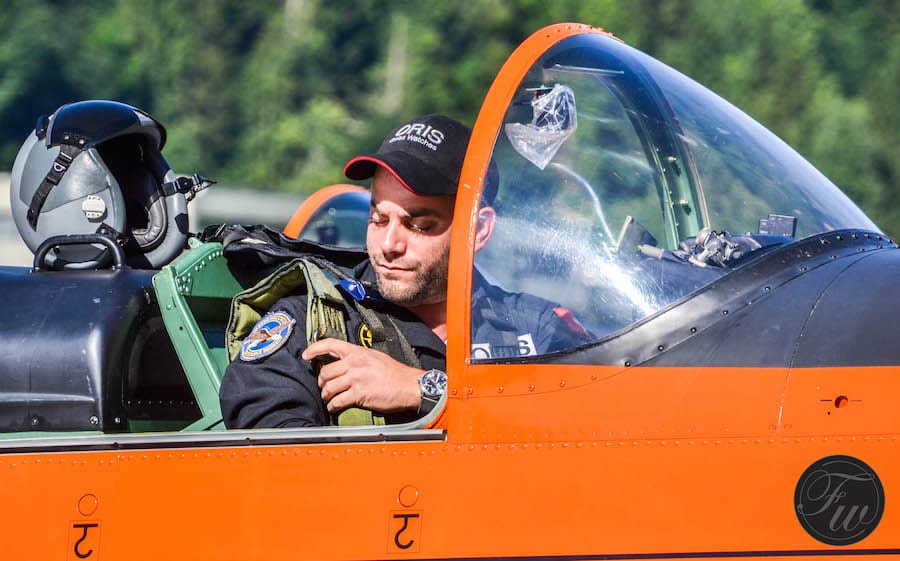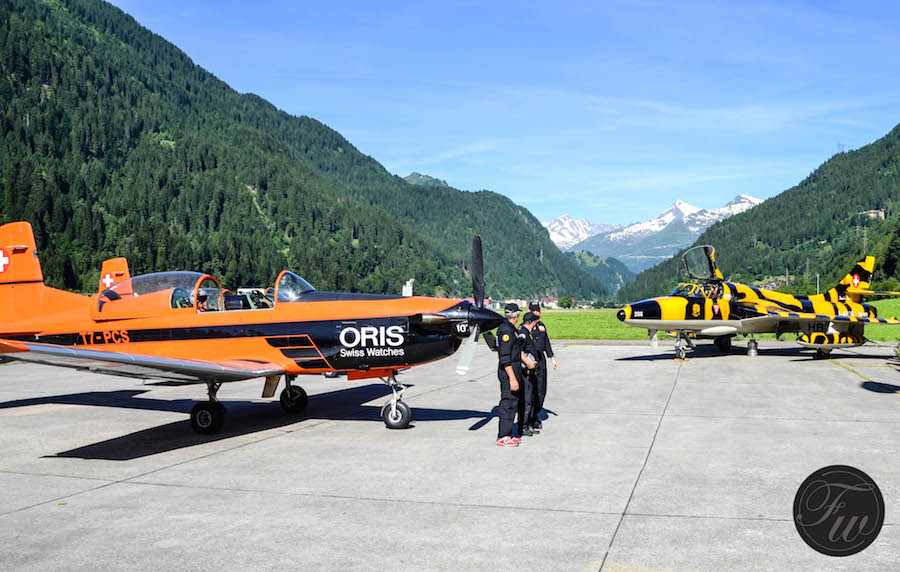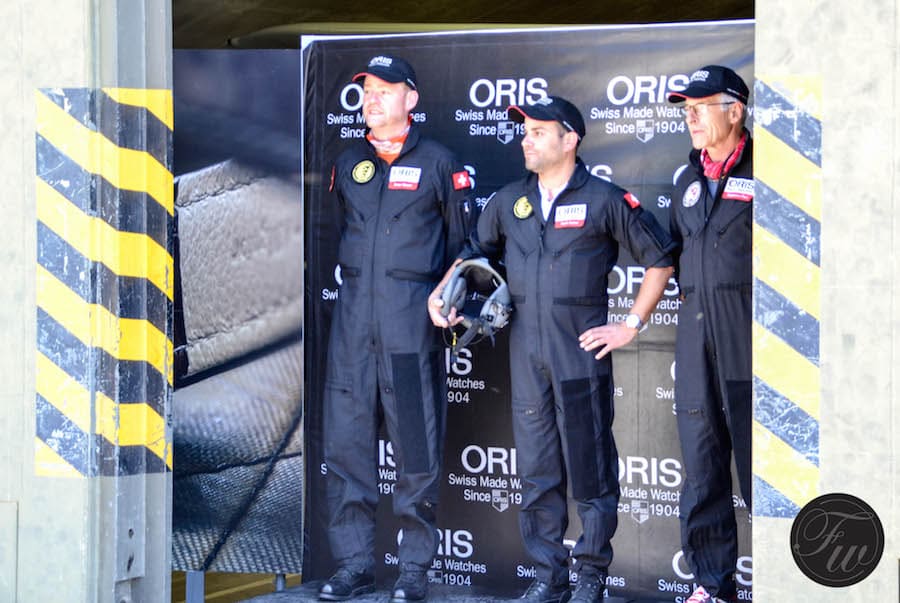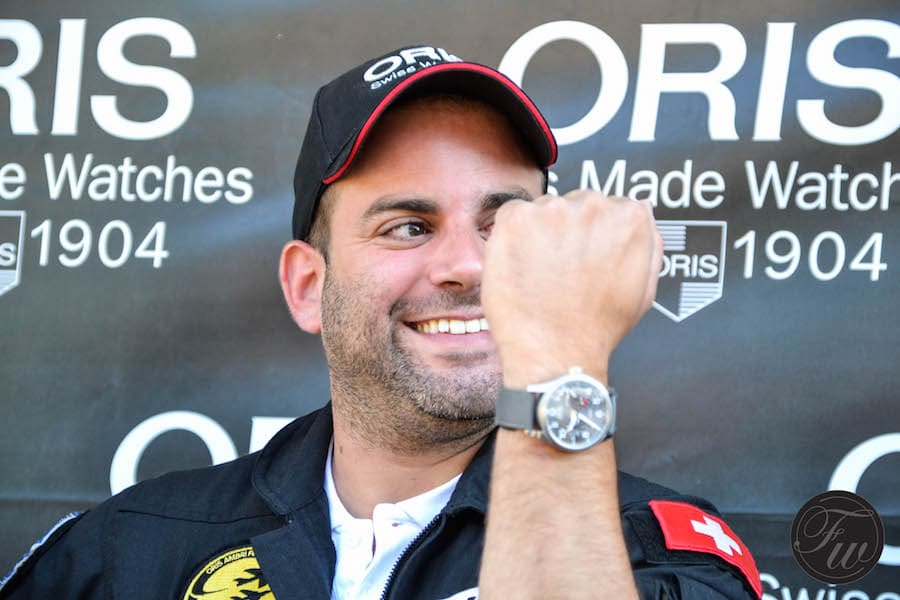 After the presentation we were divided into 3 groups. During the day we received a flight training, heard all we needed to know about the new caliber 111 and many other impressive Oris watches like the Altimeter and got the chance to have a 1-on-1 with Mr. Herzog. No pilot's watch presentation is complete without testing the watch in its natural habitat. Each of us was given the Oris Big Crown Pro Pilot Caliber 111 to use for the day and during the flight. With a variety of different planes on site we all had the chance to hop in and enjoy that breathtaking Swiss Alps in the cockpit of an airplane.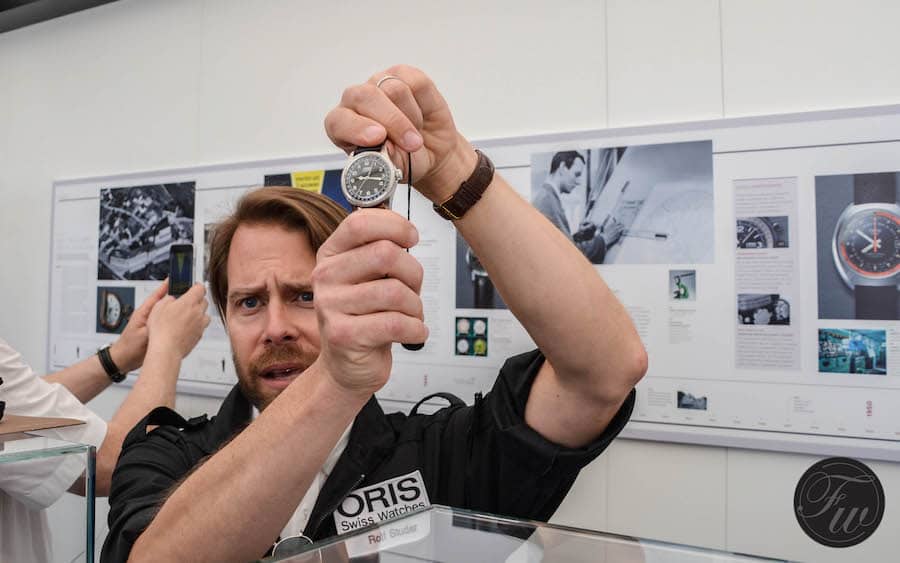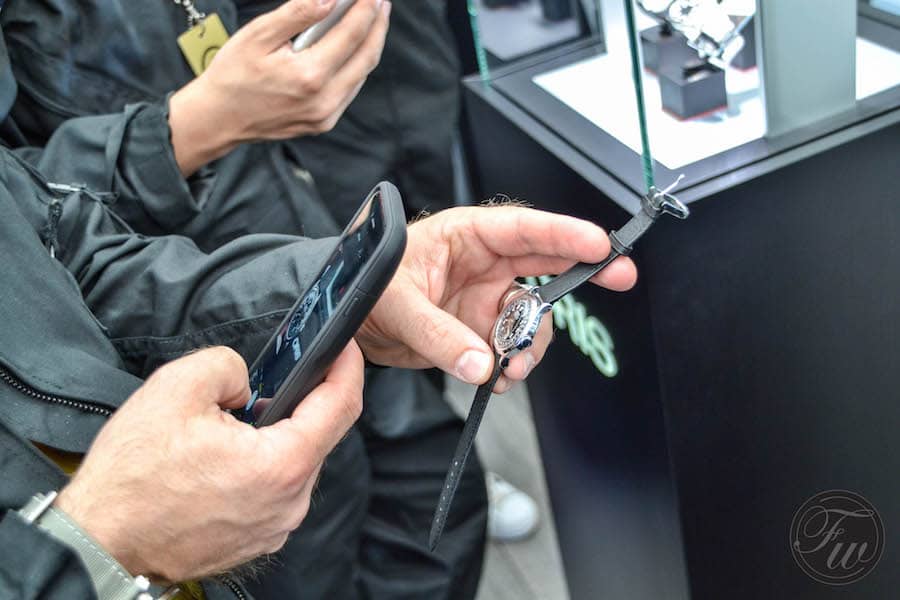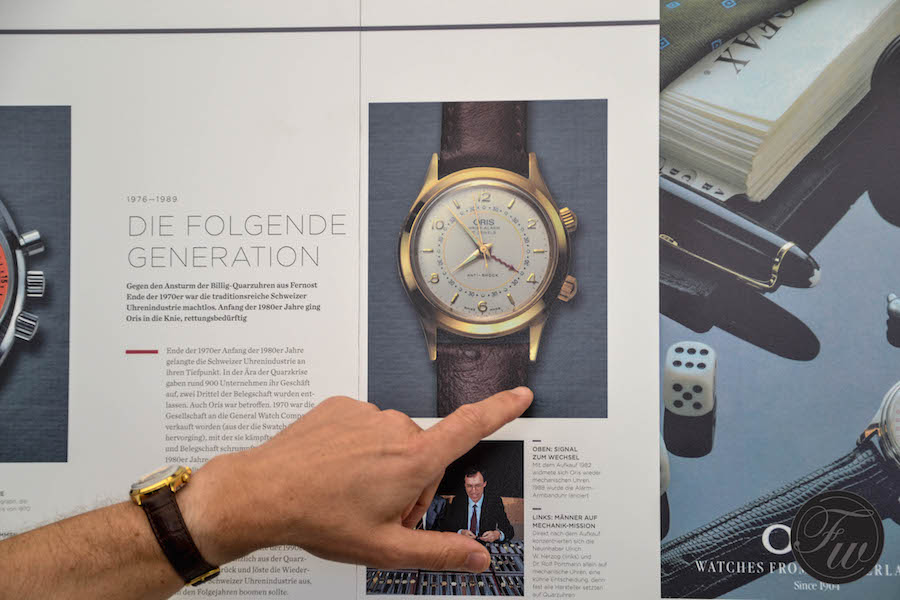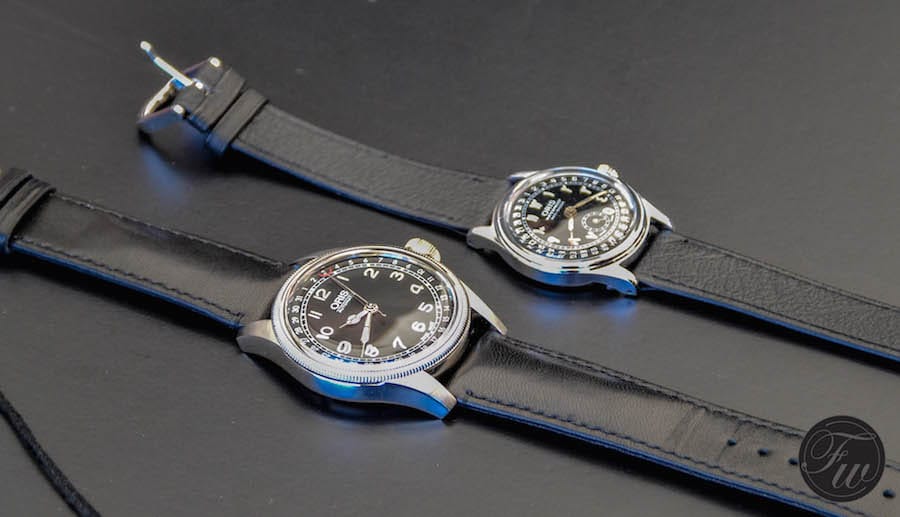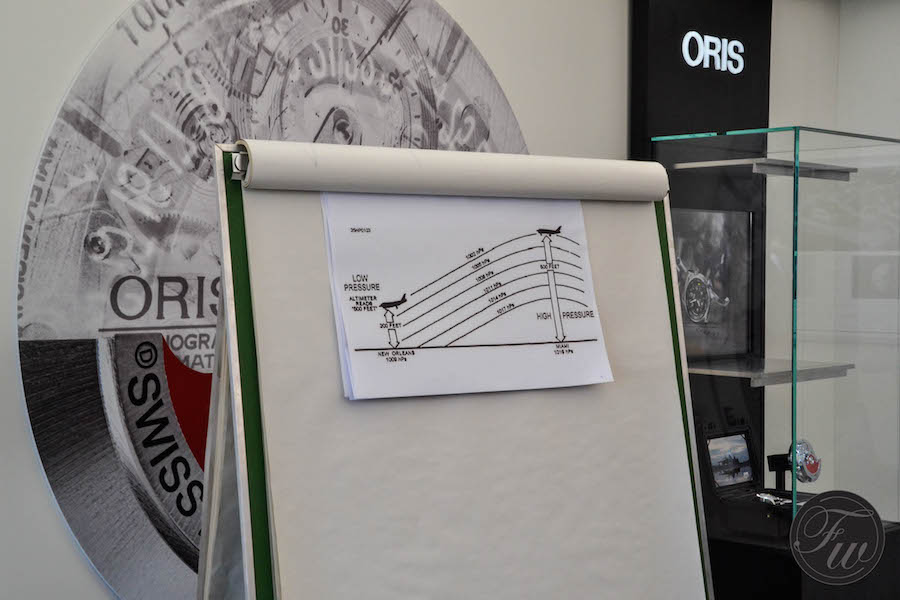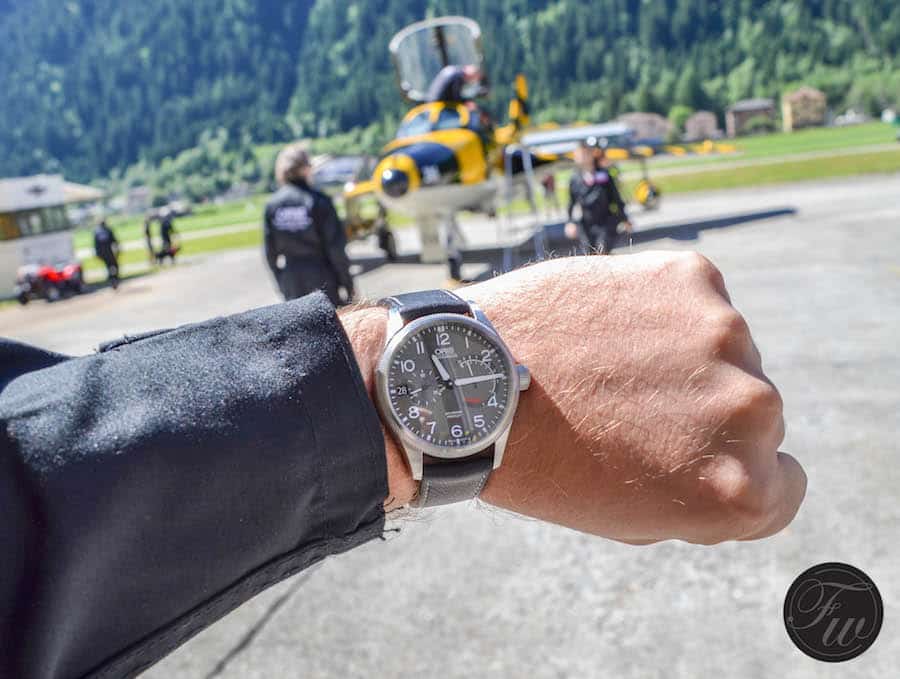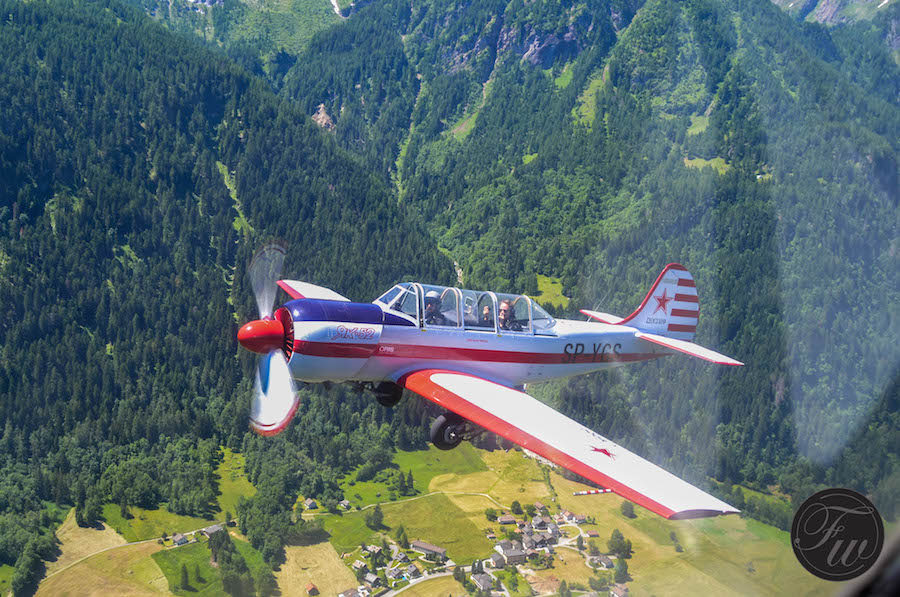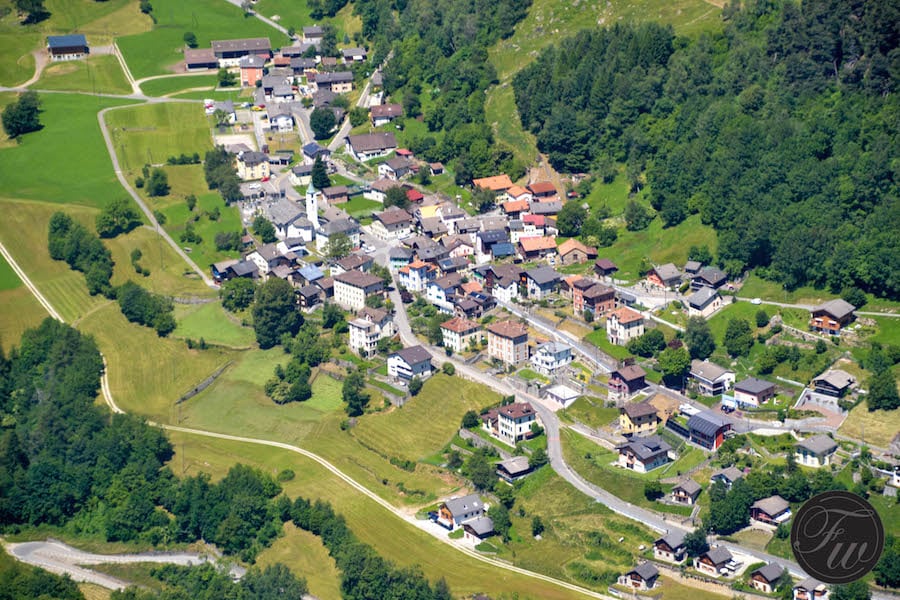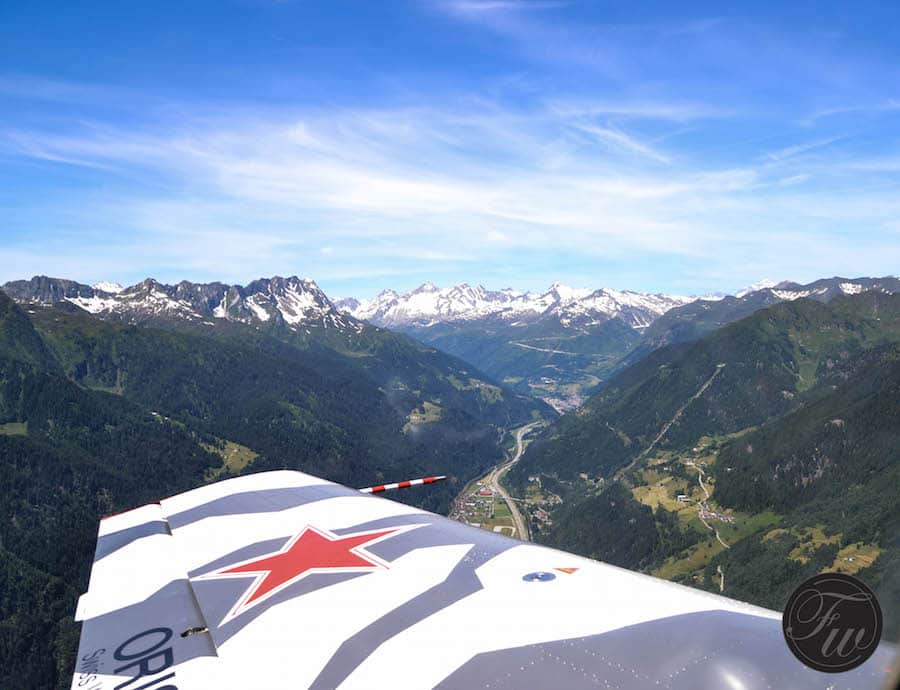 The flights were over but the best was yet to come. First the Swiss Airforce's aerobatic team, the Patrouille Suisse dazzled us with their air show. Then the different planes that arrived for the next day's Ambri Fly-In took off to conquer the air. The show was finished by the Swiss Military's Super Puma helicopter show.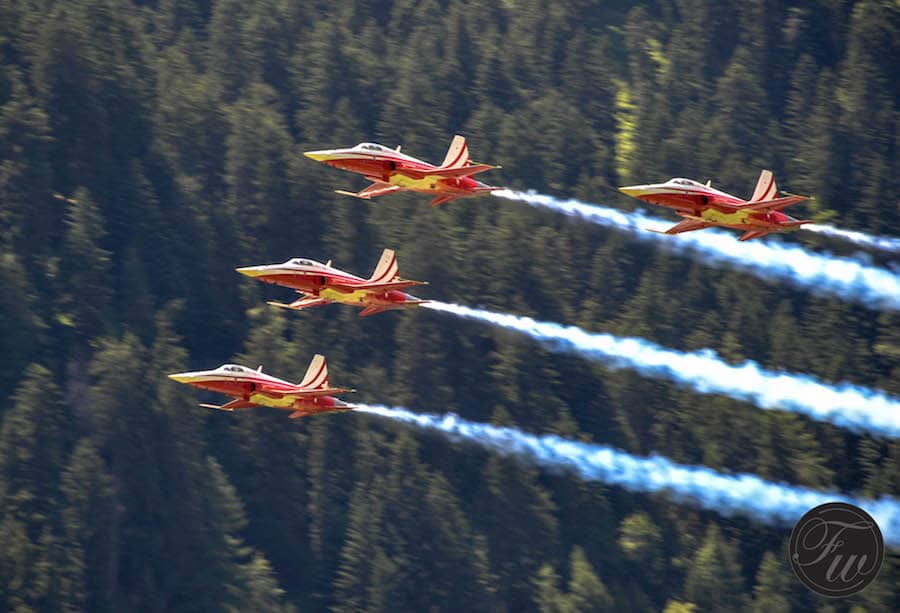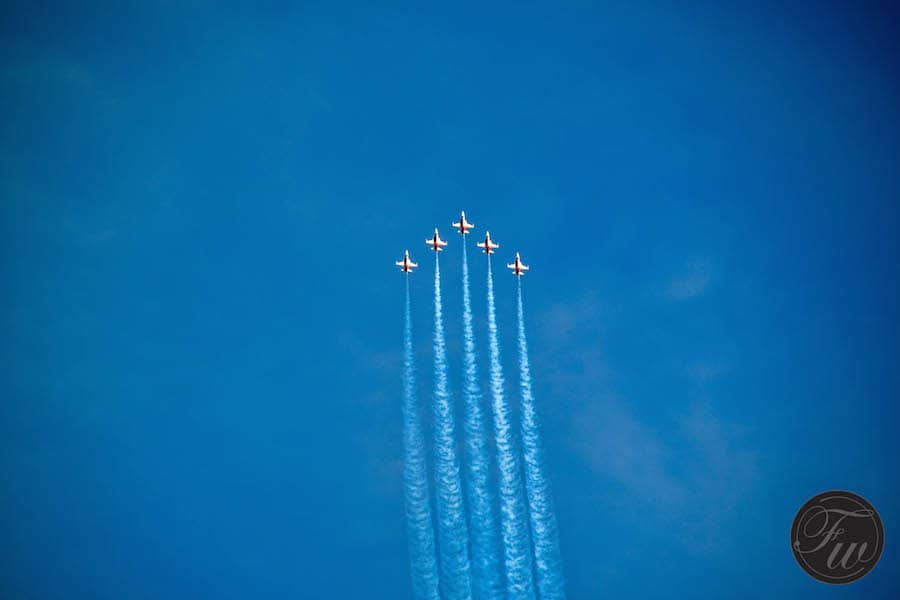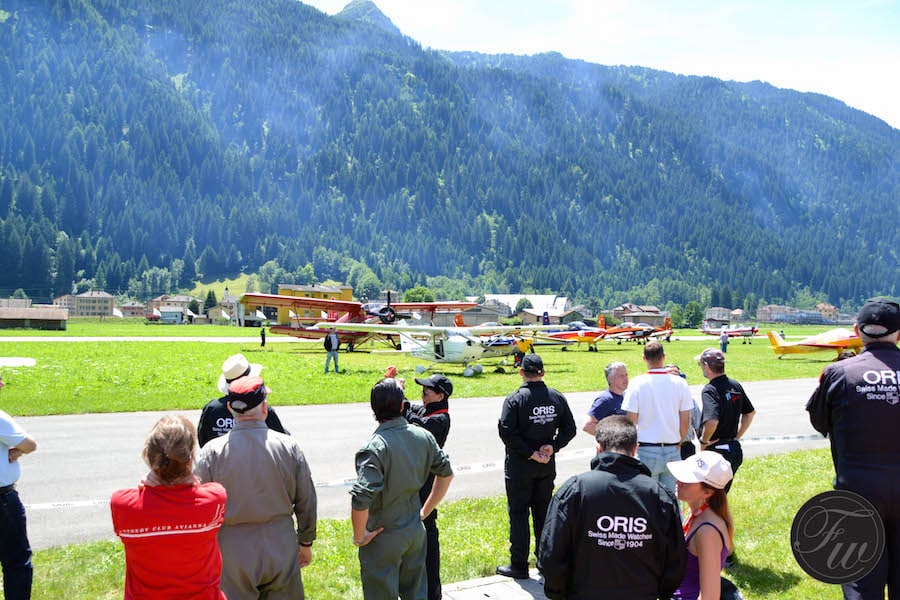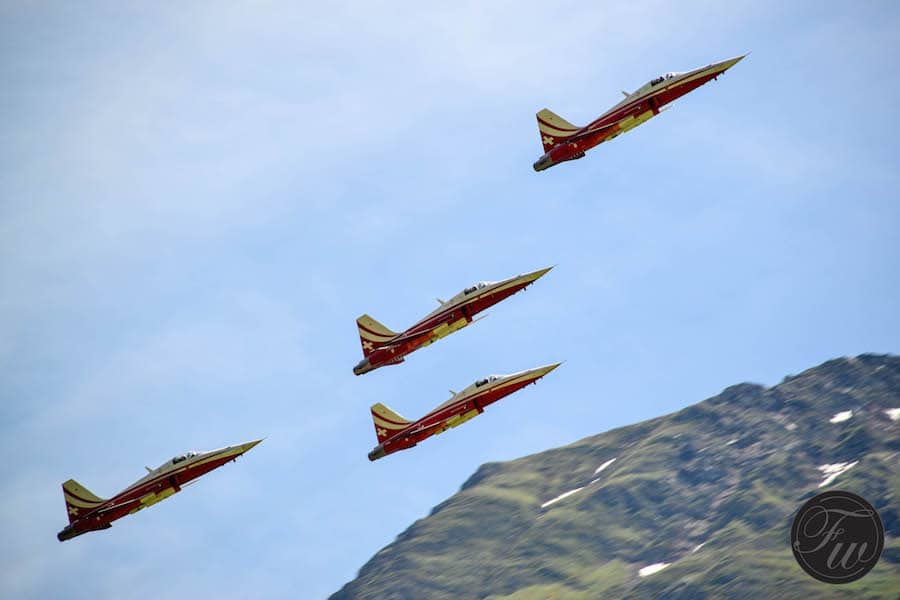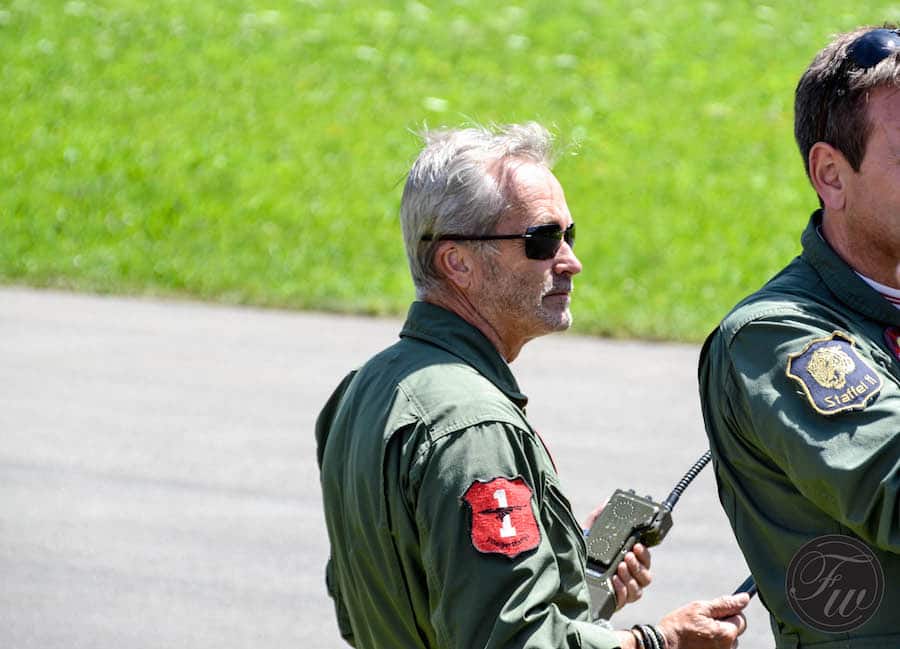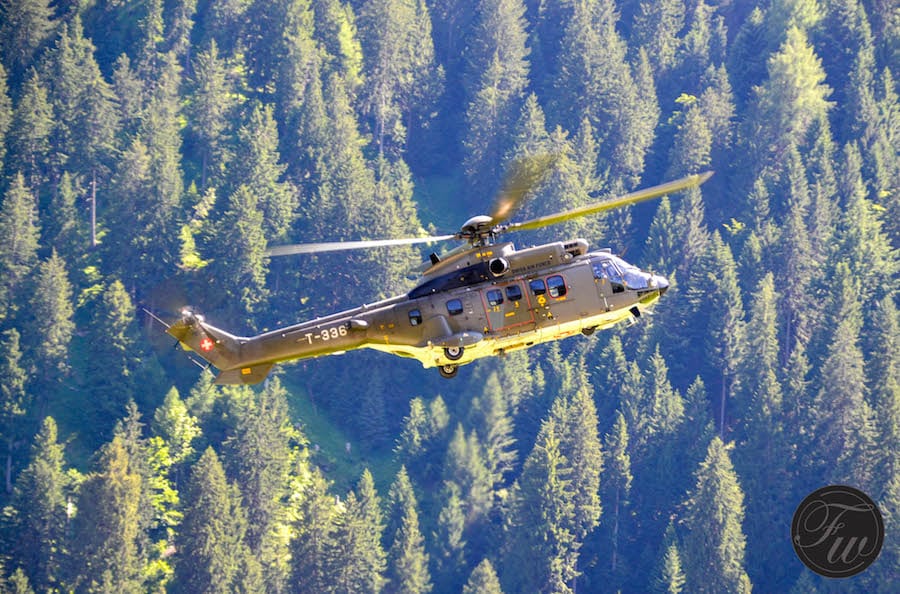 We left the site late afternoon, traveled back to the hotel loaded with experience. I had to remind myself that this was not done by a brand of a huge conglomerate but by an independent Swiss watch company. A magnificent dinner was still waiting for us to crown our stay with Oris. Please allow me to thank again Mr. Herzog and the entire Oris family for their hospitality and kindness. They were amazing hosts and I can only hope they will invite us next year.
More images in the gallery below.
Balázs joined Fratello Watches in 2014 and he has been a fan of watches as long as he can remember. His passion for watches really took off in 2007 when he purchased his first fine Swiss timepiece. From 2007 up to recently, he was also an active and involved member of a number of on-line watch communities. Balázs has a weak spot for vintage Omega watches and vintage watches in general.
Latest posts by Balázs Ferenczi (see all)