Although I don't have a Panerai in my [modest] collection any more, I still have a lot of love for this brand from Firenze. Therefore, I am happy to announce that Officine Panerai is offering a free iPhone App that allows you to go through their 2010 novelties, lists an overview of all authorized Officine Panerai dealers, Panerai wallpapers for your iPhone, a memory game and a news feed of Panerai's latest upcoming events etc. Paneristi need this iPhone app 🙂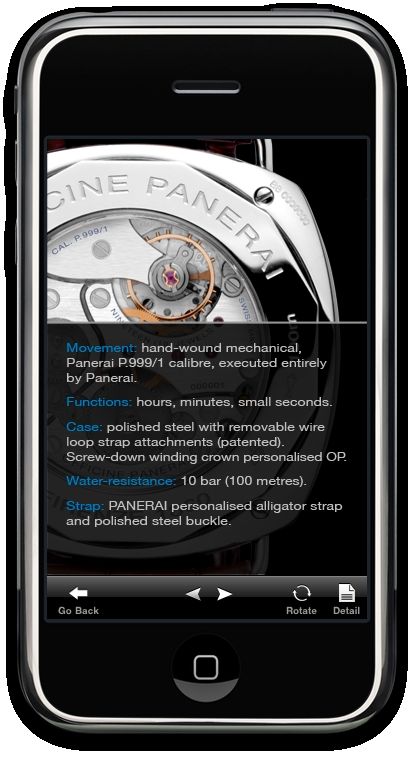 The boutique finder also enables you to call the boutique immediately and has a map functionality in case you can't find the boutique when on your holiday destination, preferably Italy of course.
Click this link to get the app for your iPhone or use the AppStore on your iPhone.