Two different price tags, two different styles, yet one of our readers asks us to help him to make a decision. We already included the Longines HydroConquest in a previous You Asked Us article, but this time, the popular affordable diving watch is up against a brand from the same stable: Tissot. The Tissot Powermatic 80 Seastar 1000 is a bit cheaper and has a slightly different appearance, so it comes down to taste and, perhaps, technical specifications.
You Asked Us: Tissot Powermatic 80 Seastar 1000 or Longines HydroConquest
Our reader Amar contacts us to ask about the Tissot Powermatic 80 and the Longines HydroConquest (2018 model). He adds: "The Tissot is a bit cheaper but has 80 hours of power reserve and an exhibition case, but the Longines is one scale above the Tissot.".

Divers Watches From Tissot and Longines
Amar does not state which Tissot model he is after exactly, he only mentions Powermatic 80, which refers to the movements. However, there's also a divers watch with a Powermatic 80 movement so my guess is that he is after that one. This is the Tissot Powermatic 80 Seastar 1000.
The Tissot Powermatic 80 Seastar 1000 and the Longines HydroConquest are diver's watches. Both brands are from Swatch Group and indeed Amar is right, the Longines is positioned a bit above Tissot. With Swatch Group, the brands are in most cases a bit 'stacked' and don't bite each other. There's Certain, Tissot, Longines, Rado, Omega, Blancpain, Glashütte Original, Breguet and a few more. Omega starts where Longines stops (no in-house movements for example), Blancpain and Glashütte Original have complications that Omega will not have (perpetual calendars, minute repeaters etc.). This has been different in the past of course, before (now) Swatch Group bought these brands.
Both Tissot and Longines are huge brands for Swatch Group. We are uncertain about the production number of Tissot, but Longines' CEO Walter von Känel (read our interview with Von Känel) told us once that has an annual production of 1,3 million watches.
If it is a matter of budget, there's quite a gap to close when he prefers the Longines over the Tissot. The Tissot Powermatic 80 Seastar 1000 has a retail price of 695 Euro and the Longines HydroConquest has a retail price of 1400 Euro. The non-ceramic Longines HydroConquest was priced a bit friendlier, at 1070 Euro, but Amar specifically asked about the 2018 model.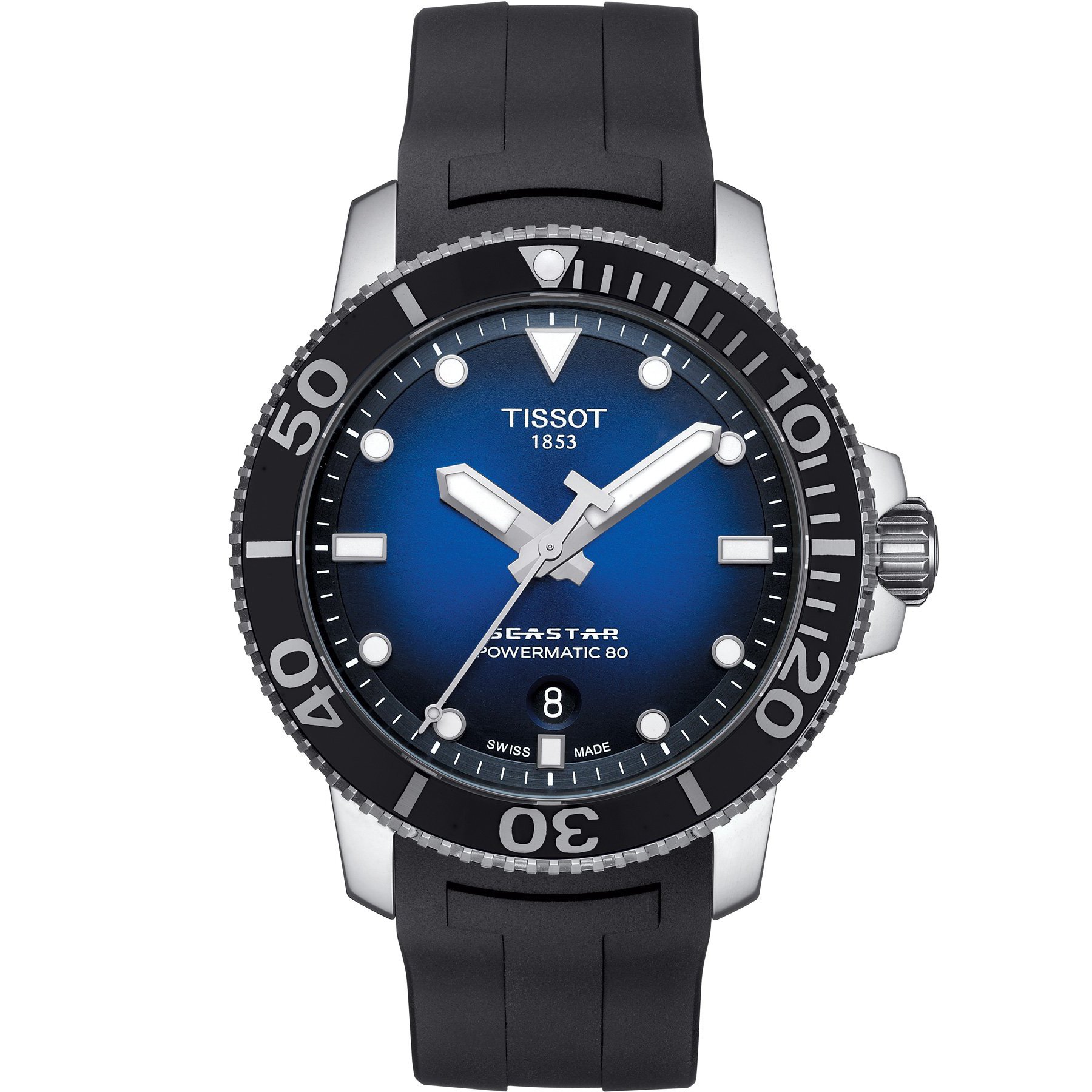 Technical Differences
The difference in price has to come from somewhere, of course. Where the Tissot is an interesting choice because of the 80-hours power reserve movement, the Longines is powered by their calibre L888.2. As you know, Longines doesn't make their own movements, so this is basically an ETA2892-A2 calibre based movement with a power reserve of 64 hours. The ETA2892-A2 is a rock solid movement, used by many other brands including previous versions of the Omega's Seamaster 300M and some of IWC's watches before they started to create in-house movements. Tissot's Powermatic 80 movement is based on ETA's 2824-2 movement. Even though it has been modified to have a large(r) power reserve, it is a step downwards from the ETA2892-A2, and thus cheaper. This has mainly to do with the construction of the movement, used materials and finishing. It is still a great movement, used by many watch manufacturers, but it partly explains the difference in price. Amar has to decide whether this matters to him.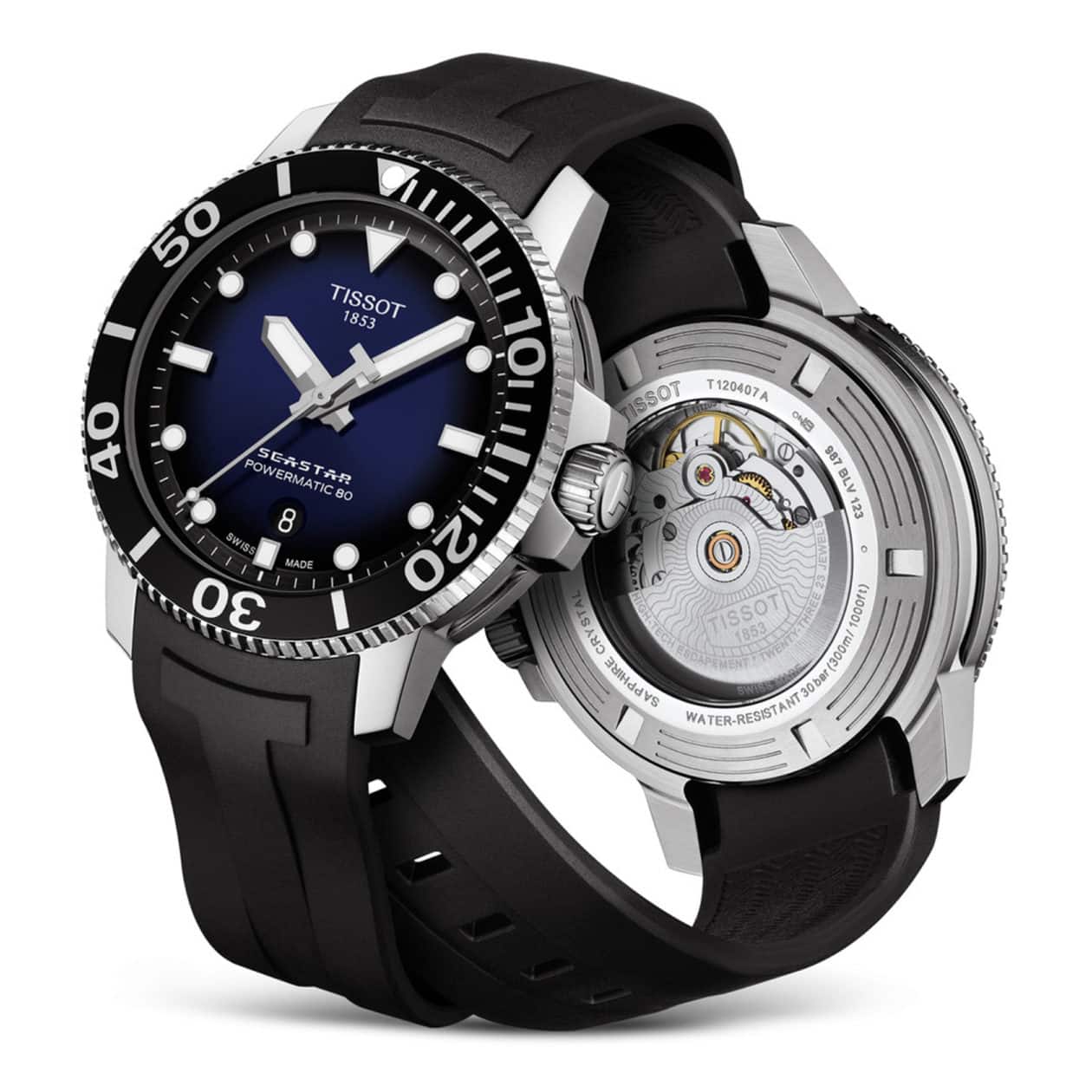 Both watches use ceramic for their bezel. This makes the bezel scratch resistant (Longines also talks about being ultra resistant besides being scratch, but I assume their marketing department was just overly enthusiastic). But it is true, ceramics make the bezel scratch resistant and it is the part of a (divers) watch that usually gets a few knocks. The other thing, and you might have seen this on the more common (and cheaper) aluminium bezels, is that the colour might fade over time. Not with ceramics, it will always look like it is new.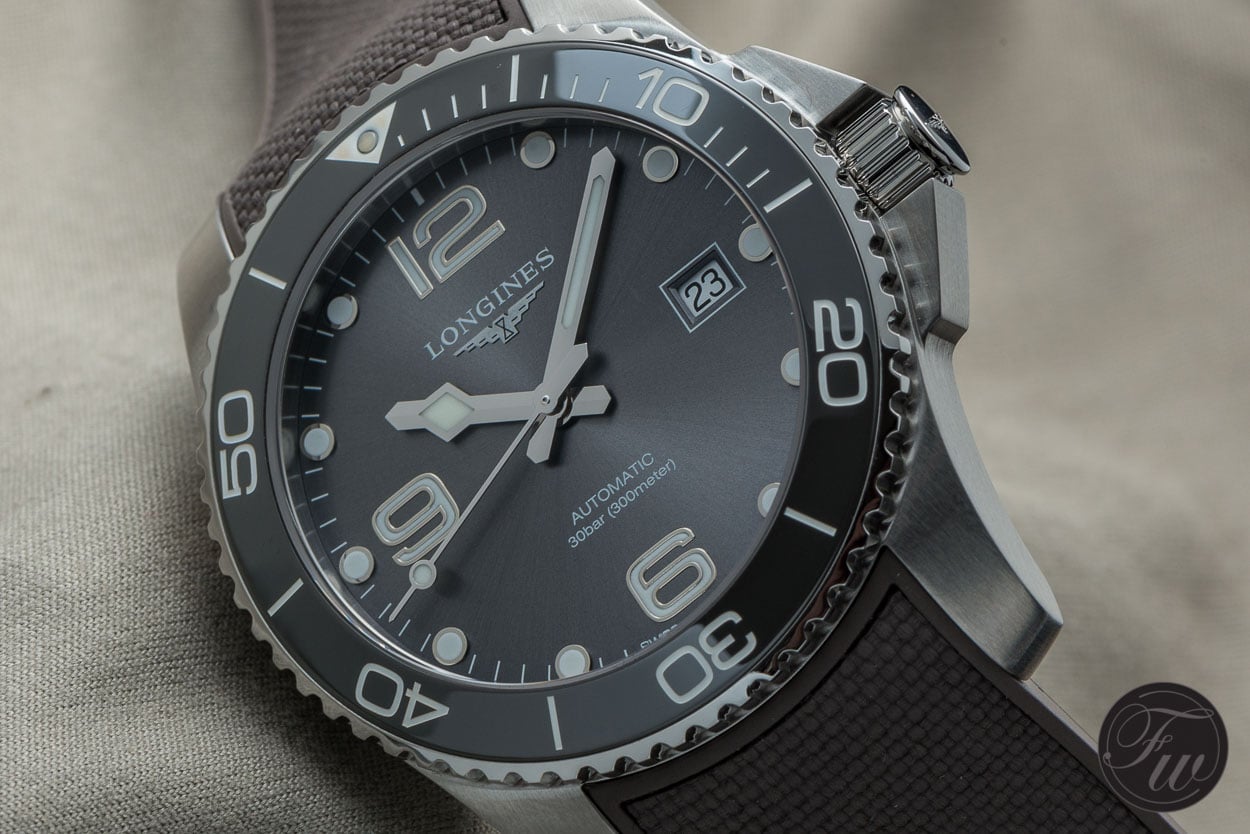 Good Watches
Both Longines and Tissot are brands with a nice heritage and the names 'Seastar' and 'Conquest' go a long way back. But these are modern watches and have little to do with their ancestors. And while you can easily lose yourself in (technical) details, rest assured that both are simply good watches. Diver's watches with a water resistance of 300 meters (~30 bar) that will allow you to properly use them in water while diving. The uni-directional bezel and Super-LumiNova markers and hands are perhaps the most useful tools for a diver.
Amar can make a choice based on what he feels is important, it is not up to me to spend his money. Personally, I think I'd go for the Longines but that's purely based on my preference for the grey dial and strap from the HydroConquest. The L888.2 (ETA2892-A2) has, of course, my preference, but this comes at a price. I've been into watches long enough to know (myself) that I really appreciate and prefer a good (better) movement over entry-level movements. Power reserve in an automatic movement is not very relevant for me. I don't wear my watches for a long period in a row, and as long as they wind themselves when wearing I am fine. That said, the Tissot Powermatic 80 Seastar 1000 is an attractive watch with an attractive price tag. Both watches are available in 43mm, the Longines is also there in 41mm.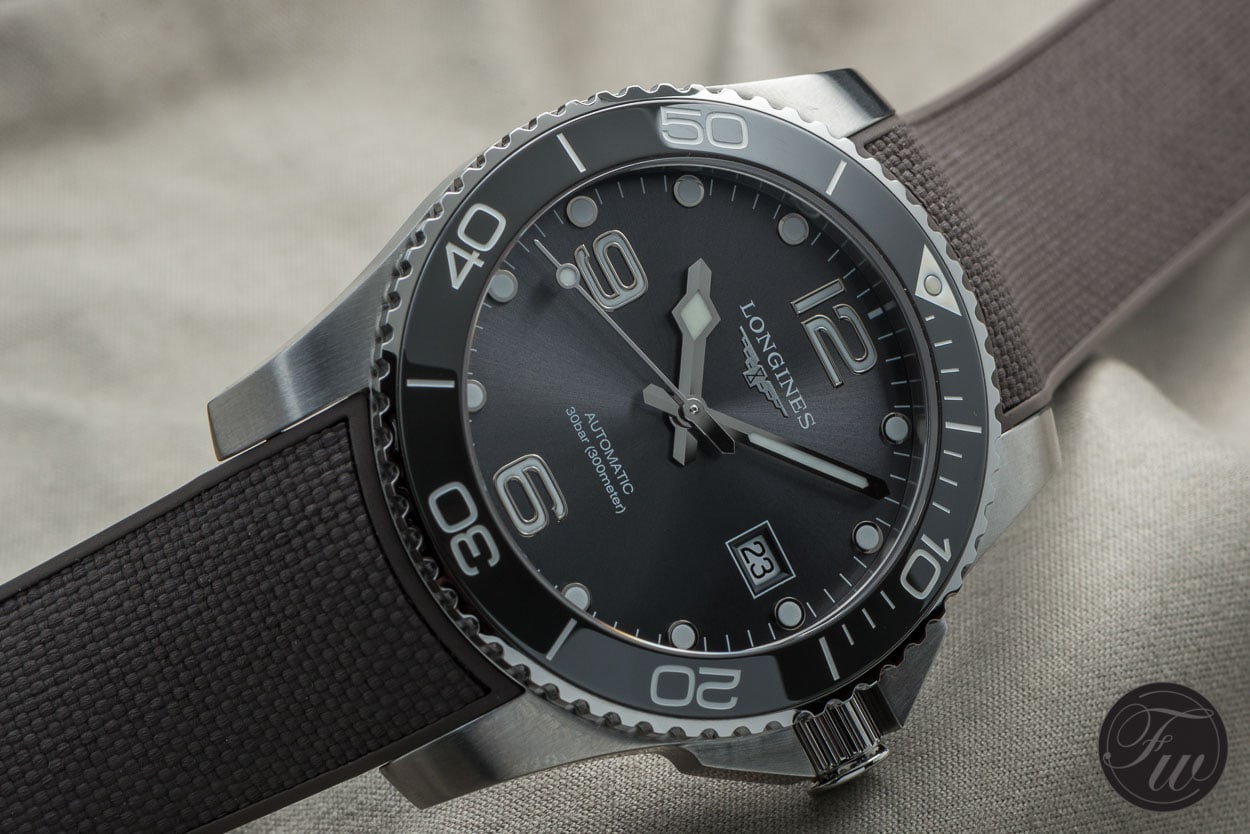 Alternatives
I would also like to propose a few alternatives to the Tissot and Longines. In this price range (up to 1400 Euro), you might also be interested in a pre-owned Oris Aquis that can certainly be had for this budget. Or a new Seiko Prospex SPB077J1 that retails for 1100 Euro.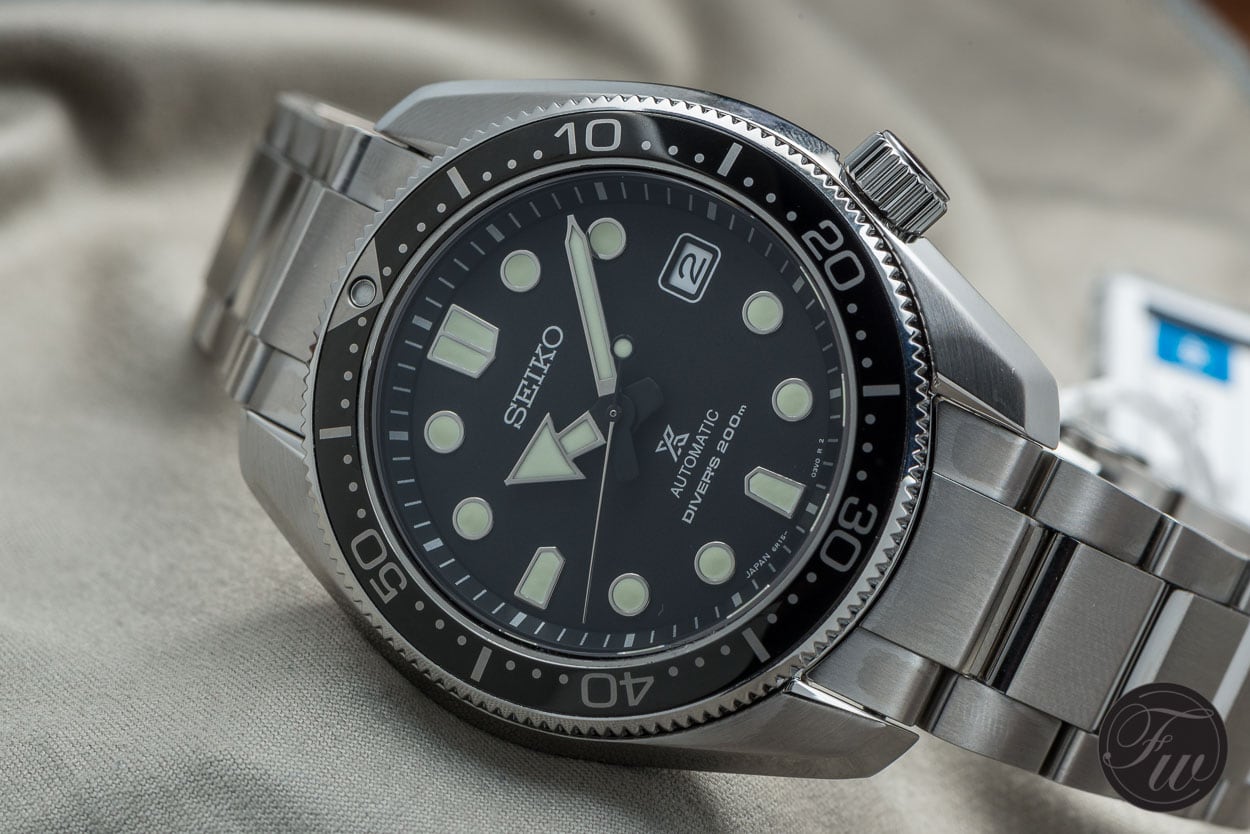 More information on the Seastar 1000 can be found on the official Tissot website. The HydroConquest 2018 models can be found here on Longines' website.