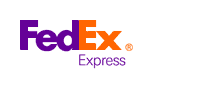 Last month, several watches that were sent with FedEx have dissappeared from the radar. An online dealer in The Netherlands had ordered three watches from different dealers. Although FedEx claims to be a reliable business partner, they are not. The three watches with a total value of +30K Euro were lost in the process of being ?¢'ǨÀúhandled?¢'Ǩ'Ñ¢ in the distribution center of FedEx in Amsterdam. After complaining to FedEx, nothing more than a ?¢'ǨÀúwe are sorry?¢'Ǩ'Ñ¢ was given to the victim of this theft. After a few days, FedEx at least found one of the three watches and had it delivered to the on-line dealer by another courier company (cowards). Ofcourse, it was the cheapest watch of the three and the total damage is now a whopping +26K Euro. A gold Rolex and a IWC are still missing.
Unfortunately, reading the Dutch Rolex Forum on a regular basis, this is not the first time that FedEx loses watches in the mail process.
So, a warning for you who wants to send a watch by mail. Always make sure the watch / package is properly ensured and make sure to pick a trustworthy business partner. FedEx is not.