Well isn't this *interesting*. ?Ǭ†A recent note from Concord announcing the company's new "official fine art collection for mechanical watch and interior design enthusiasts." Wall Art? For interior design enthusiasts? ?Ǭ†Seriously, what is this?
OK, OK watch companies create some cool "accessories" every now and then – for example we have seen cuff links from Patek Philippe, cuff links from Stepan Sarpaneva, fine pens from Girard-Perregaux, Montblanc, and others. And also now we have the new cell phone coming from Ulysse Nardin, and the long ago announced Tag Heuer's Meridiist cell phone (by the way whatever happened to this?)
But now we hear of wall art from Concord? ?Ǭ†This seems just ridiculous in my opinion. ?Ǭ†I think the occasional jewelry type accessory (cuff links, pens etc) have a place in the lineup, but at the end of the day these watch companies should stick with what they do best – make watches. ?Ǭ†Branching out into wall art seems simply absurd to me.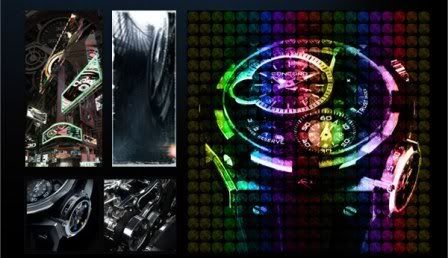 What do you think? ?Ǭ†Feel free to share your comments below.
Kyle Stults is Founder & President of Perpetuelle.com, a new online community for watch owners, collectors & enthusiasts.