How to move forwards while looking backwards?
Olivier Muller over at The Watch Lounge did some research about innovation in the watch industry and explains how brands move forwards while looking backwards. Olivier analyzes whether some of the brands are more or less obliged to look backwards while others are benefiting from this. What to think about new brands (like Romain Jerome) that have no history at all and need other ways (e.g. innovation) to get in the spot lights? The Watch Lounge did a 4 part article about this topic and it is a must-read for everyone interested in the watch industry!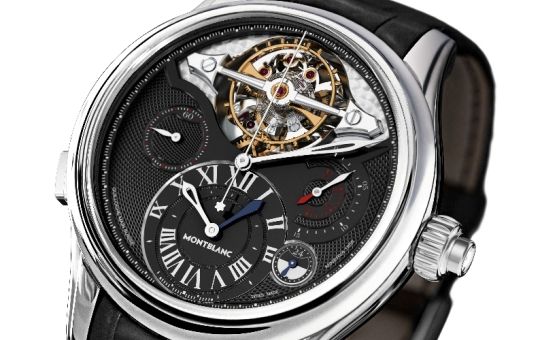 Olivier Muller also took Montblanc as an example in his essay, because the recent Minerva take-over enabled them to become a serious player in high end/haute horlogerie with their Villeret line of watches.
Make sure to read "How to move forwards while looking backwards – innovation in the watch industry" over at The Watch Lounge:
Part 1 (Hublot)
Part 2 (Montblanc)
Part 3 (Romain Jerome)
Part 4 (Audemars Piguet)
Besides Romain Jerome, all mentioned brands in this article have a history with watches. Montblanc is discutable, but their 'Minerva' definitely has one. Romain Jerome has another 'trick' going for them, using special materials that will work on the emotion of their buyers. Titanic, Moon-Dust…
So, how about the brands who doesn't have the ability to look back because there is nothing there? I definitely think that having a watch history or even better, in the case of Audemars Piguet, an iconic time piece is a big (very big) advantage compared to (new) brands who need to use other ways to draw people's attention and trust. Trust? Yes. Trust. People spending serious amounts of money on watches are very hesitant to spend it on a brand that nobody knows and have no track record (yet), perhaps despite the fact that they are very innovative.