Itay Noy's Piazza di San Pietro Special Offer
Through my friend Alon Ben-Joseph of ACE Jewelers, I met with Itay Noy during BaselWorld 2009. Itay (originally from Tel Aviv) got his Masters Degree in Design at the University of Eindhoven in The Netherlands. Design is also the first and most important aspect of his watches, as he showed me some examples of his watches during our lunch in Basel.
For the Pilgrim dates, from 8th of May till the 15th of May, Itay is offering five (out of 99) of his San Pietro watches from the City Squares series with almost 25%?Ǭ†discount! This means that this 3300 USD watch will now sell for ?Ǭ†2500 USD, that's nearly 25% off.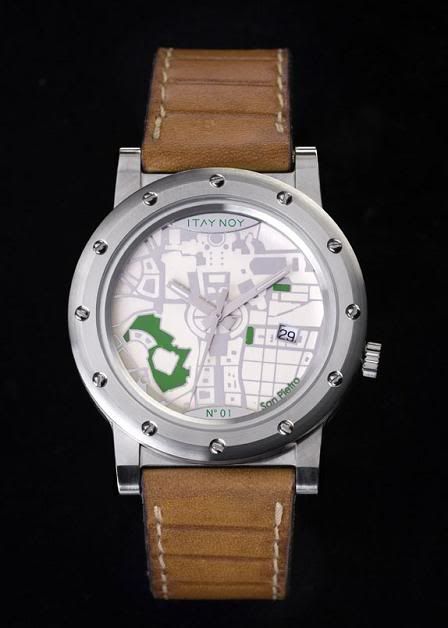 The San Pietro watch is a stainless steel (316L) wrist watch, limited to 99 pieces only. The diameter of the San Pietro watch is 42.4mm and is 10mm thick (or thin), it has a scratch free sapphire crystal, is water resistant to 50 meters?Ǭ†and will be delivered on a quality hand made leather strap. Itay chose for a solid and proven ETA 2824-2 movement.
Numbers, 05/99, 09/99, 12/99, 15/99 and 22/99 are being offered by Itay Noy.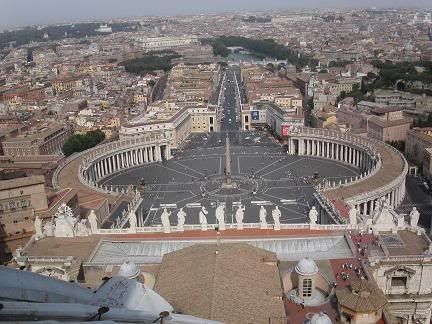 The special part of this watch is the enamel painted dial. It shows the piazza di San Pietro in Vatican City, as designed by Bernini.
The watches are numbered on the dial and clearly show the Vatican City map, with in its center, the Piazza di San Pietro.
If you are into design watches, have a weak spot for enamel dials or for the San Pietro square of course, give Itay Noy a visit and make sure to order one of these 5 watches before the 16th of May.