Marvelous collection!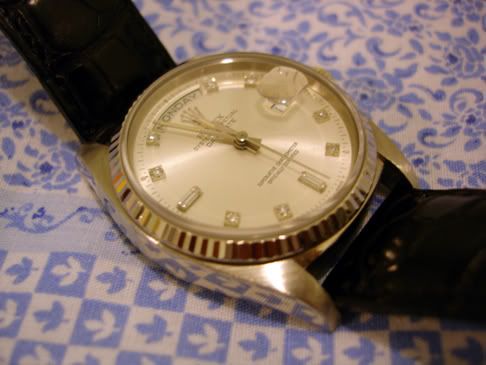 Wristwatchreview recently posted this collection on their blog. It is marvelous. Even more, it comes very close to the collection I am trying to build up…
Instead of the PAM27C I have a white dialled 113 which I really like to expand with a PAM27 (don't care about the character that comes behind it). My Date-Just should get a bigger brother in the future, a white or yellow gold Day-Date with a fluted bezel. Anyway, I still have some time to save up and work towards such a collection….
This guy however (another collection), seems to be almost done collecting watches. Great stuff.