Neo Plus: Grand entrance for the bigger sister of a MeisterSinger's classic
MeisterSinger stands for single-hand watches. A single needle-thin hour hand shows time to the nearest five minutes and contributes to a rather relaxed way of keeping track of time. This simple and convincing idea is most elegantly transferred in the pure and modern style of the Neo product line – now upgraded by the Neo Plus, which debuted at Baselworld this year.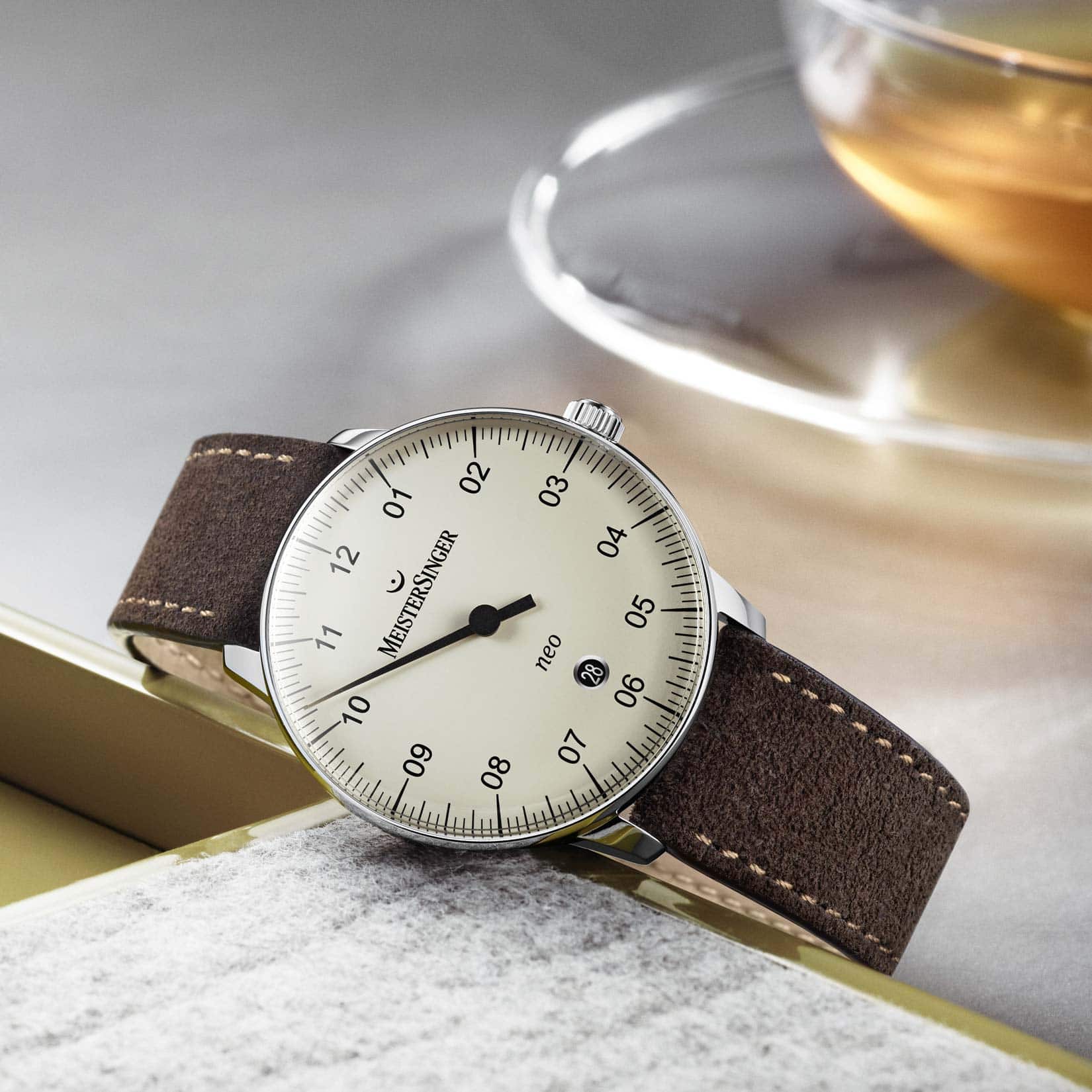 New white and vibrant highlights
The Neo Plus remains true to design principles of the original Neo: Its digits have been set in sober, sans serif Helvetica and the round date window matches the shape of the case, making it an essential graphic element of the watch with its contrasting date disk. The Neo Plus is available in five different colors, one of which is completely new: The existing dials in ivory and black as well as the fine sunburst green and blue models are now supplemented by a dial in opaline – a silvery, matt shimmering white. The black dial displays highlights that no Neo has ever had, as the MeisterSinger hour hand and the date disk have been designed in a bold red and the green model now sports a red 12-hour index.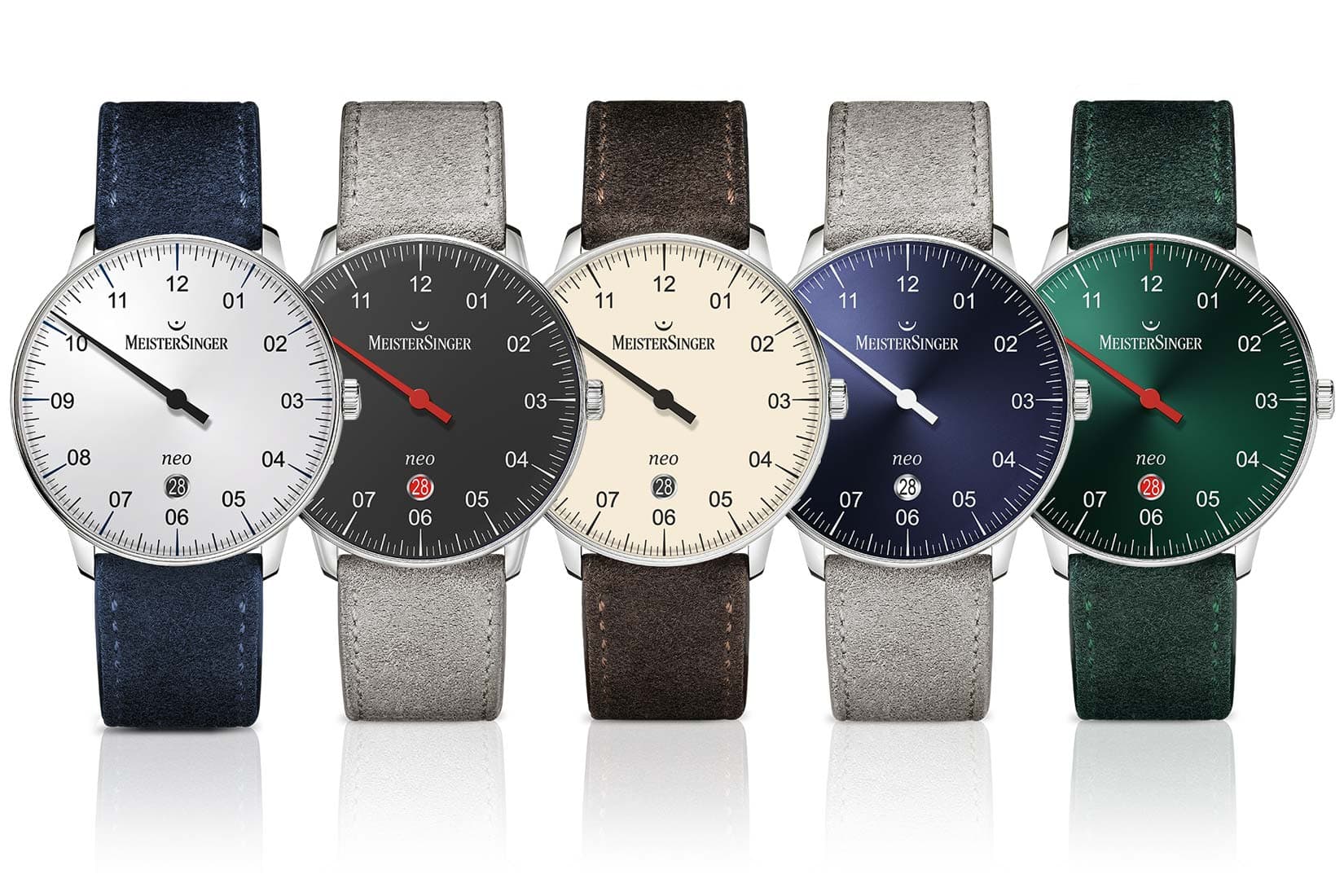 Classical modernism
With its thin bezel, functional typography and domed hardened acryl glass, it has the appearance of a decidedly modern design from the 50s. However, despite it being half a century younger, it has already become a design classic. As a large number of MeisterSinger customers wanted to see a larger version of the Neo, the model with the 36-millimeter diameter case has now been complemented by a 40-millimeter "big sister" model.
TheNeo Plusof course features a flat-domed glass made of hardened plastic and its screwed back with striking relief pattern makes the stainless steel case water-resistant up to a pressure of three bar. The wristwatch is powered by a Swiss automatic movement and comes with a suede leather strap that matches the color of the dial.
For more information please visit the official website.