Most of the watch related forums have this 'scan day' topic once in a while. Over at the forum of the pro's, WatchRap, it is always fun to click a 'Scan Day'-thread. The watches people have (or had) over there, is very diverse and there is always an interesting piece among them. This FP Journe for example, truely a master piece!
?Ǭ†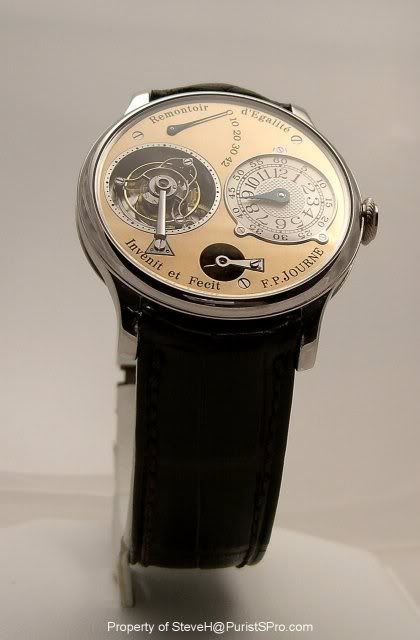 This particular watch was owned by SteveH. In the same thread, he also posts a picture of a Sinn U1. Just as simple as that 🙂 Collectors with nices pieces such as the FP Journe, who can also respect a (much cheaper) Sinn U1, are the true watch lovers & collectors in my book!
Click here for the entire thread.

Robert-Jan Broer, born in 1977, watch collector and author on watches for over a decade. Founder of Fratello Watches in 2004.

Latest posts by Robert-Jan Broer (see all)