A. Lange & Söhne's New Manufactory Building And The Reasons Why
On August 25 I flew from Amsterdam to Dresden, to be in time for the inauguration of the new Lange building in Glashütte the next day. I wondered why they needed this new building, is there need for a higher production volume of these high-end Glashütte watches? When I arrived in the hotel in Dresden, I sat down with Arnd Einhorn of A. Lange & Söhne, Director of Press and Public Relations, to get some back ground on Lange's history on the production of watches.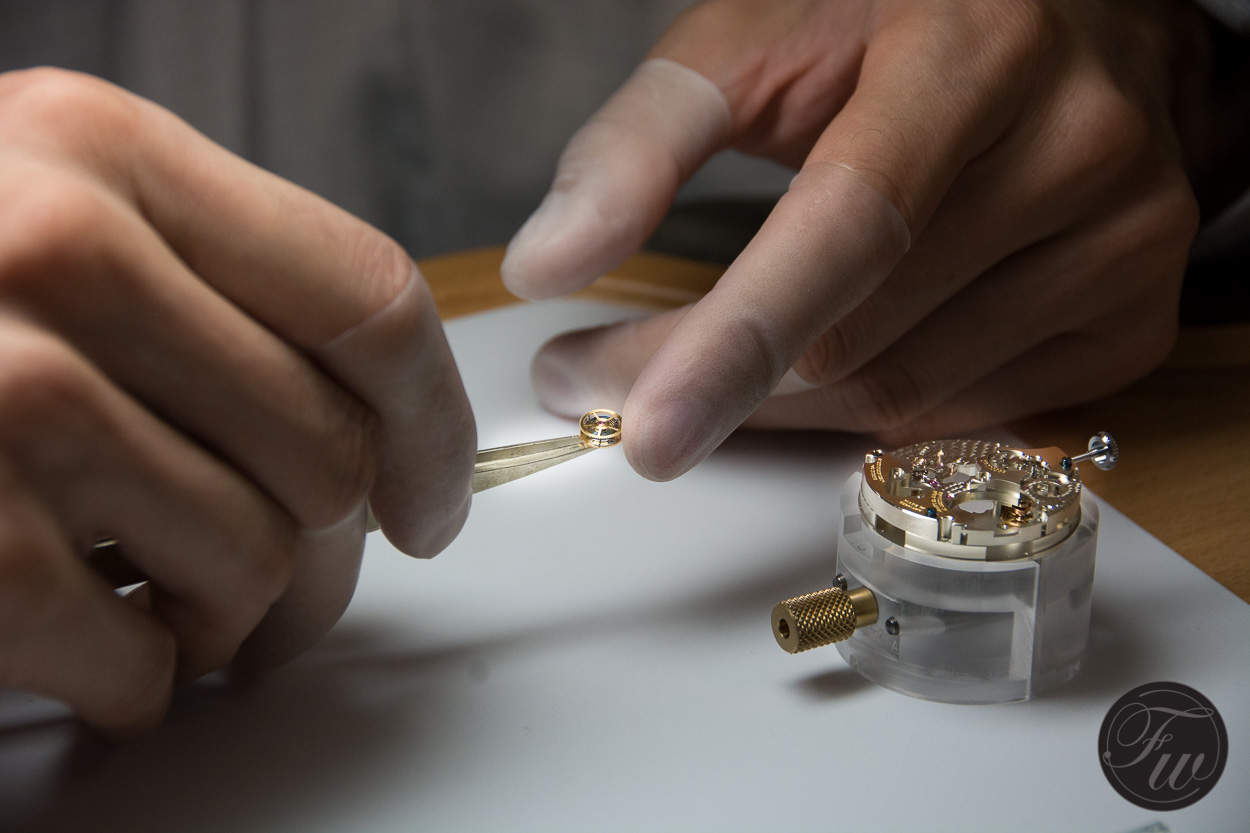 How it all started
There are letters – together about 500 pages – from Ferdinand Adolph Lange to the government and vice versa that discuss the possibility and financing of a new watchmaking company. These letters are dated between 1843 and 1845 and resulted in Ferdinand Adolph Lange to start his workshop in Glashütte, with approximately 15 craftsmen. Since these people had no watchmaking experience at the time, Lange hired craftsmen from other trades that require them to work accurate and with tiny parts. The investment made, was mainly done for this capacity, the workshop and the machinery that was required for making watches.
Pocket watches and wristwatches
However, Arnd Einhorn told me, that the company became only fruitful at the time when the sons of Ferdinand Adolph Lange were leading the manufacture in Glashütte. Watches from A. Lange & Söhne were always high-end watches, even in those early days. Everything was built on request and hand-made with the utmost care. Pocket watches were the main business for Lange of course, even when the wristwatch was becoming an accepted timepiece on the wrist of men. From the 1920s onwards, Lange did make a couple of wristwatches, but mainly based on pocket watch movements and later on based on their calibre 28. Our friends from Hodinkee did an interesting write-up on this specific calibre 28 movement. Compared to other watchmaking brands, Lange continued making [mainly] pocket watches for a long time. The 3rd and 4th generation of the Lange family had long discussions in the 1940s about the continuation of producing pocket watches.
42-years of Lange VEB, GUB and A. Lange & Söhne
After World War II, as you know, Germany was split up in West-Germany and East-Germany. Glashütte being part of the latter caused that all factories were from then on owned by the state and properties were expropriated to the state as well. It took three years (1948-1951) until the Lange company – in those years referred to as Lange VEB (Volkseigener Betrieb or  Publicly Owned Operation – and from 1951 onwards part of the famous GUB (Glashütter Uhren Betrieb).
In the years from 1845 – 1951, Lange produced approximately 100.000 watches. Mainly pocket watches of course. It is the reason that the first Lange 1 timepiece in 1994 had reference number (or case number) 110.001. When Germany was reunited again, the A. Lange & Söhne manufacture was also resurrected in 1990. The original Lange building was also expropriated during the DDR era, and Lange managed to get it back as it was 'assigned back' to a Lange relative. If this had not been the case, it would be terribly difficult to get it back due to complex German law.
So why a new Lange building?
From 1990 and onwards, A. Lange & Söhne fought their way back to the absolute top of fine watchmaking. Walter Lange and Günter Blümlein were able to – with the help of companies like IWC and Jaeger-LeCoultre that were also headed by Blümlein at the time – develop a new high-end watch manufacturer again in Glashütte. Now, being part of the Richemont Group and headed by CEO Wilhelm Schmid, A. Lange & Söhne is a very successful player in the niche market of the very high-end of watchmaking. This success also comes with expansion, although there are no plans to tune-up the production numbers of A. Lange & Söhne watches. The increase of production is something that comes as natural, no goals are set to make 20.000 or more pieces per year for example (estimated production is somewhere over 5,000 pieces per year, but less than 7,000). There are about 70 different A. Lange & Söhne references, and when a new reference is being introduced, an old one is taken out of production, normally speaking.
No, the reason for the new Lange building has a different reason. Over the last couple of years A. Lange & Söhne hired new staff and things were getting very crowded in the old Lange buildings at the Altenberger Strasse in Glashütte. Not only that, but A. Lange & Söhne was als in the need of new (and additional) machinery. Those wouldn't fit and couldn't not be properly installed in the heritage protected buildings in Glashütte. So important decisions needed to be made and that resulted in the groundbreaking ceremony on September 5th 2012. Now, 3 years later, there is the new Lange building. And let me tell you, just across the road of all other (5) Lange buildings, the new Lange building is huge.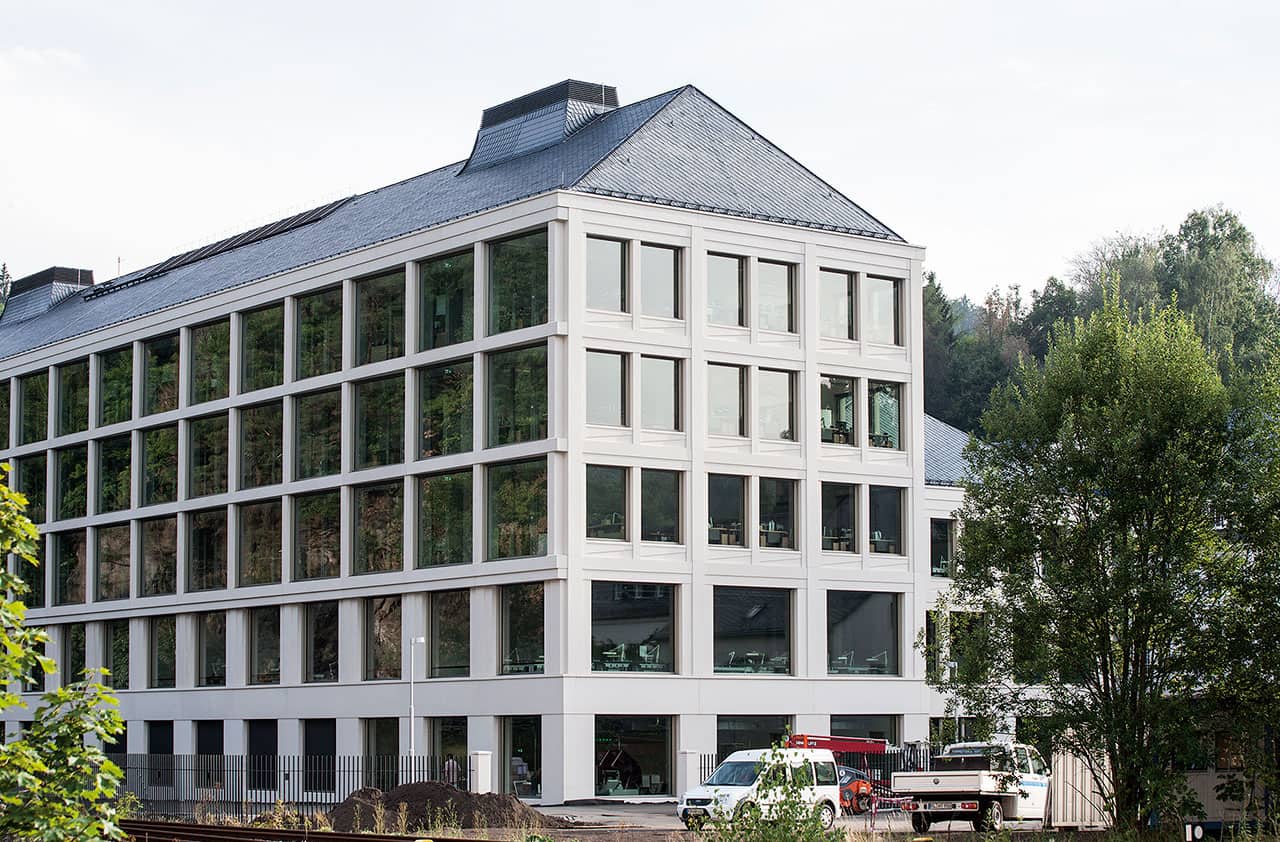 A. Lange & Söhne's new manufactory building
On the 26th of August, after we (invited press) had a very interesting visit to Dresden's museum for photography (and other 'Technik' like computers, audio and so on) and enjoyed a nice lunch at this beautiful Italian place near the Elbe river, we continued our journey to Glashütte to witness the inauguration of the new Lange building. German Chancellor Angela Merkel and Saxony's Prima Minister Stanislaw Tillich were also present and inaugurated the new Lange building. Another interesting guest of honor was Richemont's Chairman Johann Rupert, who also took some time to talk to watch journalists and reminisced about the time that Günter Blümlein ressurected A. Lange & Söhne together with Walter Lange. Colleague Alexander Linz of Watch-Insider recorded a couple of videos of Rupert talking about Blümlein and A. Lange & Söhne (click here to see and listen to the videos).
The new A. Lange & Söhne building is an impressive manufactory that will give some space for Lange's 750 employees and the new machinery. A beautiful building that blends in perfectly with the existing building along the Altenberger Strasse, designed with the help of an architect from Basel. The new building connects to the other Lange buildings via a 13.5 metres long sky-bridge over the road.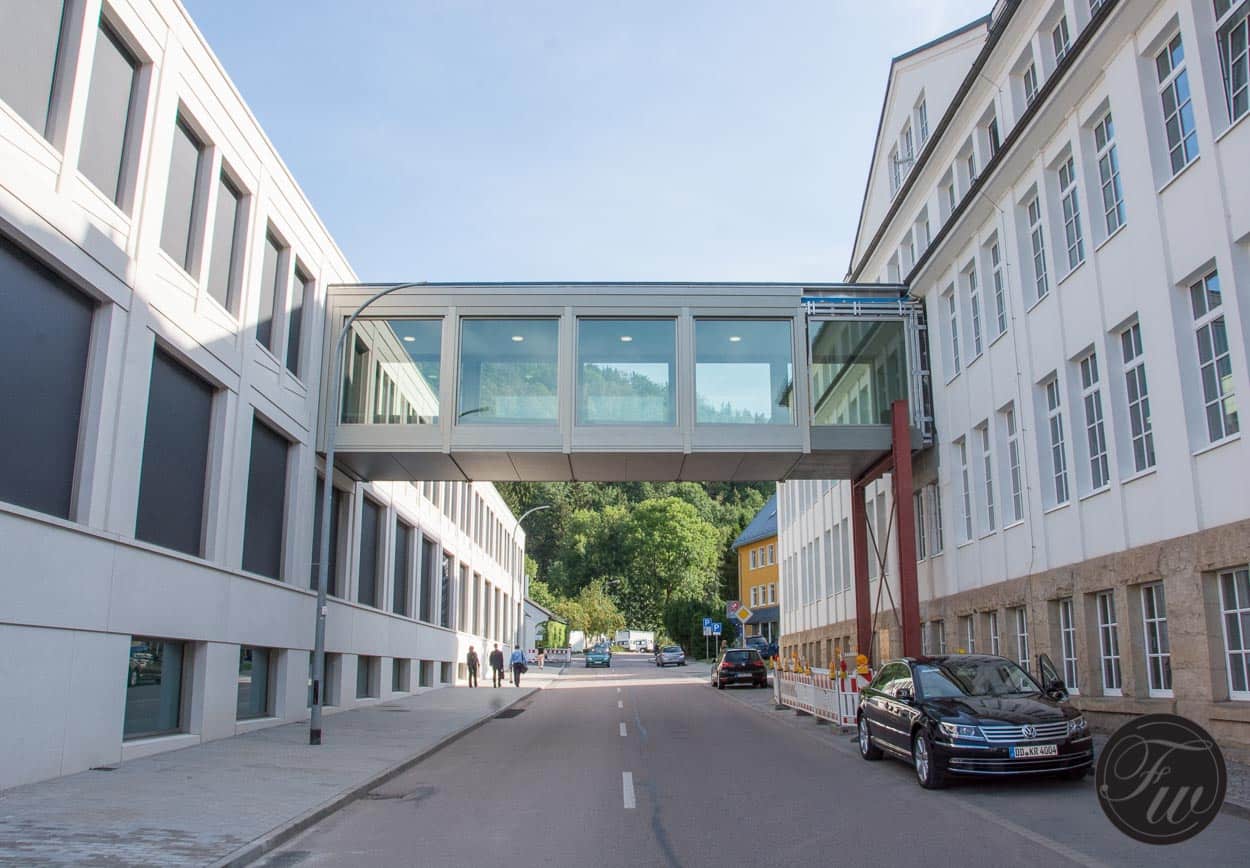 After the inauguration from German Chancellor Angela Merkel, who held an impressive speech about today's worries and problems but also about the success story of Walter Lange and the job creation in the Glashütte area he caused, there was time for a tour through the new building.
The first thing to notice is how much (day)light there is in the building. Large windows ensure that the watchmakers and staff get as much light on their workstations as possible. All workshops are dust free as well. The image below shows all important building properties in one overview.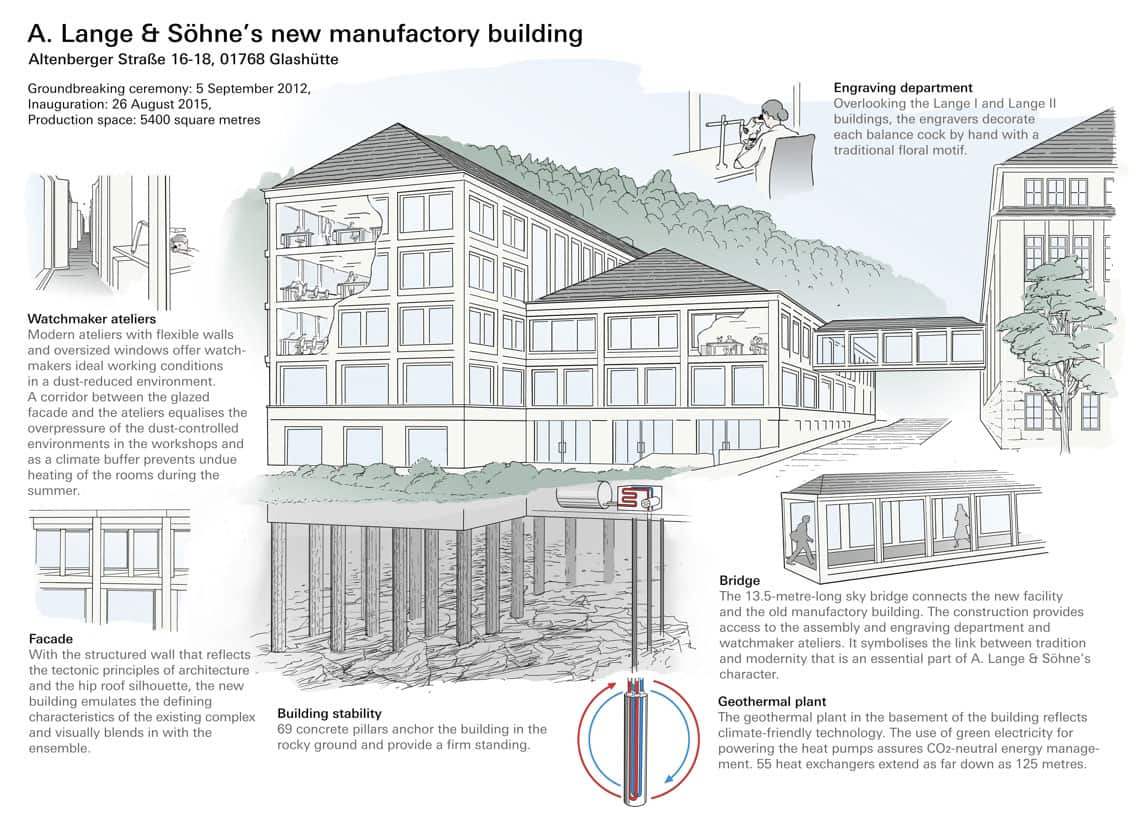 The building has an incredible efficient way of dealing with energy, as pictured above. The geothermal energy plant (with 55 downhole heat exchangers) is able to keep the indoor climate pleasant during all seasons. All electricity needed to supply the building's power, is green. The new Lange manufactory building is therefore a CO2-free facility and helps to mitigate the climate change.
It clearly shows that A. Lange & Söhne takes pride in everything they do, whether it is the production of their high-end timepieces, sponsoring the Concorso d'Eleganza Villa d'Este, opening of new boutiques or rising a new modern manufactory, it is always very visible. More important to witness perhaps, was how much pride the employees of Lange take in the fact that they work for A. Lange & Söhne. No matter where we bumped into co-workers of our tour guides, they were all clearly proud of their employer and the fact that it gets so much attention from government, press and each-other.
The day ended with a wonderful diner in Dresden, with members from the press but also with Lange representatives from all over the world.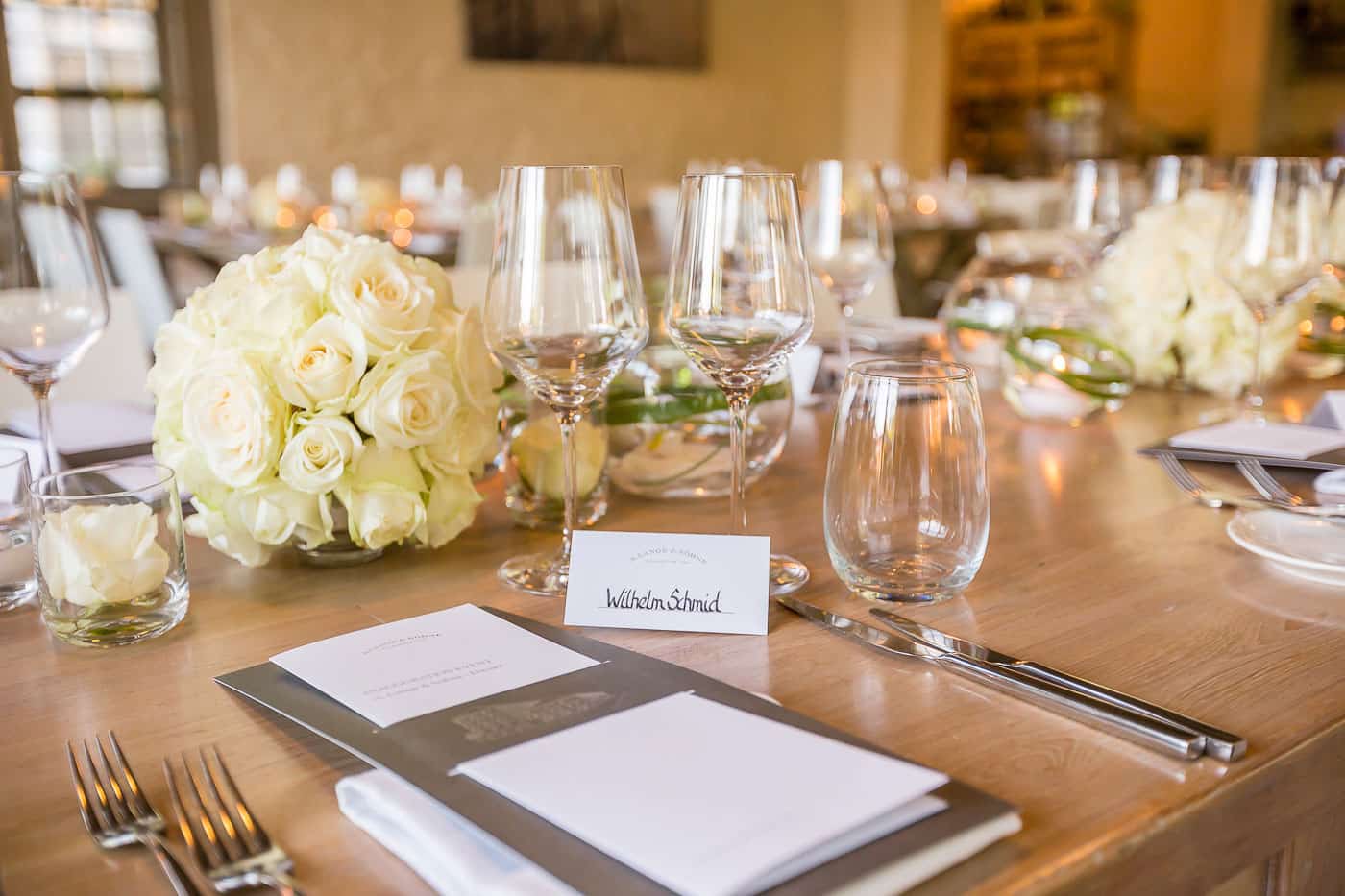 More information can be found on A. Lange & Söhne's website.
More images of the A. Lange & Söhne manufactory and event