A New AP House Has Opened In The Heart Of Amsterdam
Audemars Piguet sets the bar high with its AP House locations
With the Rijksmuseum and Van Gogh Museum on one side and the most luxurious shopping street in Amsterdam on the other, the new AP House location in the Museum Quarter is the perfect spot to pause and gaze at some Audemars Piguet watches.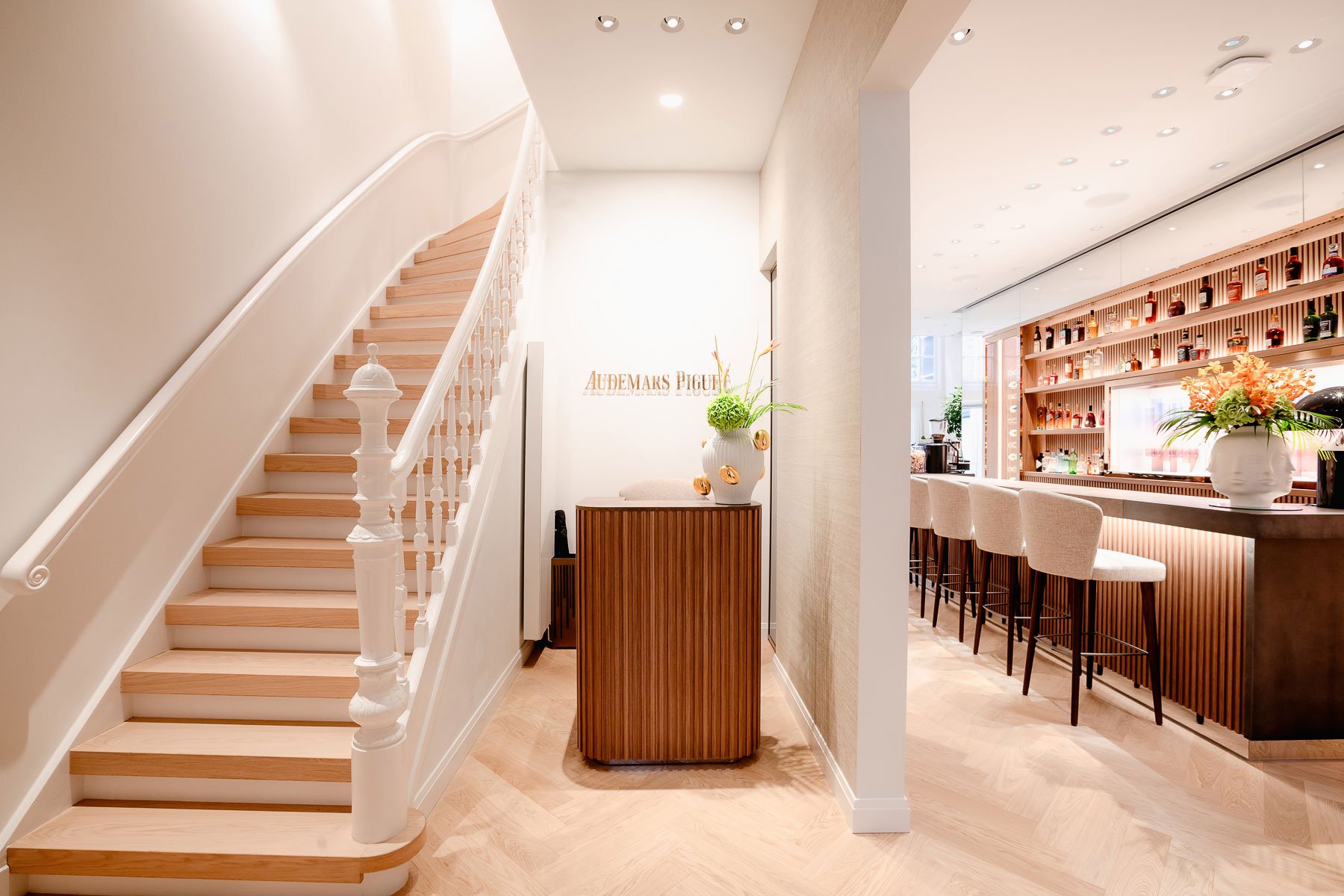 AP House Amsterdam welcomes you!
Last week, Audemars Piguet invited us to visit the newly opened AP House in Amsterdam. Bringing this location to fruition took longer than expected as the COVID-19 pandemic disrupted the planning quite a bit. But the result of the brand's efforts is nothing less than impressive. The new AP House is located in a typical Amsterdam-style building. It follows other significant cities around the globe (e.g., New York, Los Angeles, Munich, Hong Kong, London, Shanghai, Tokyo, etc.) that already have an AP House of their own.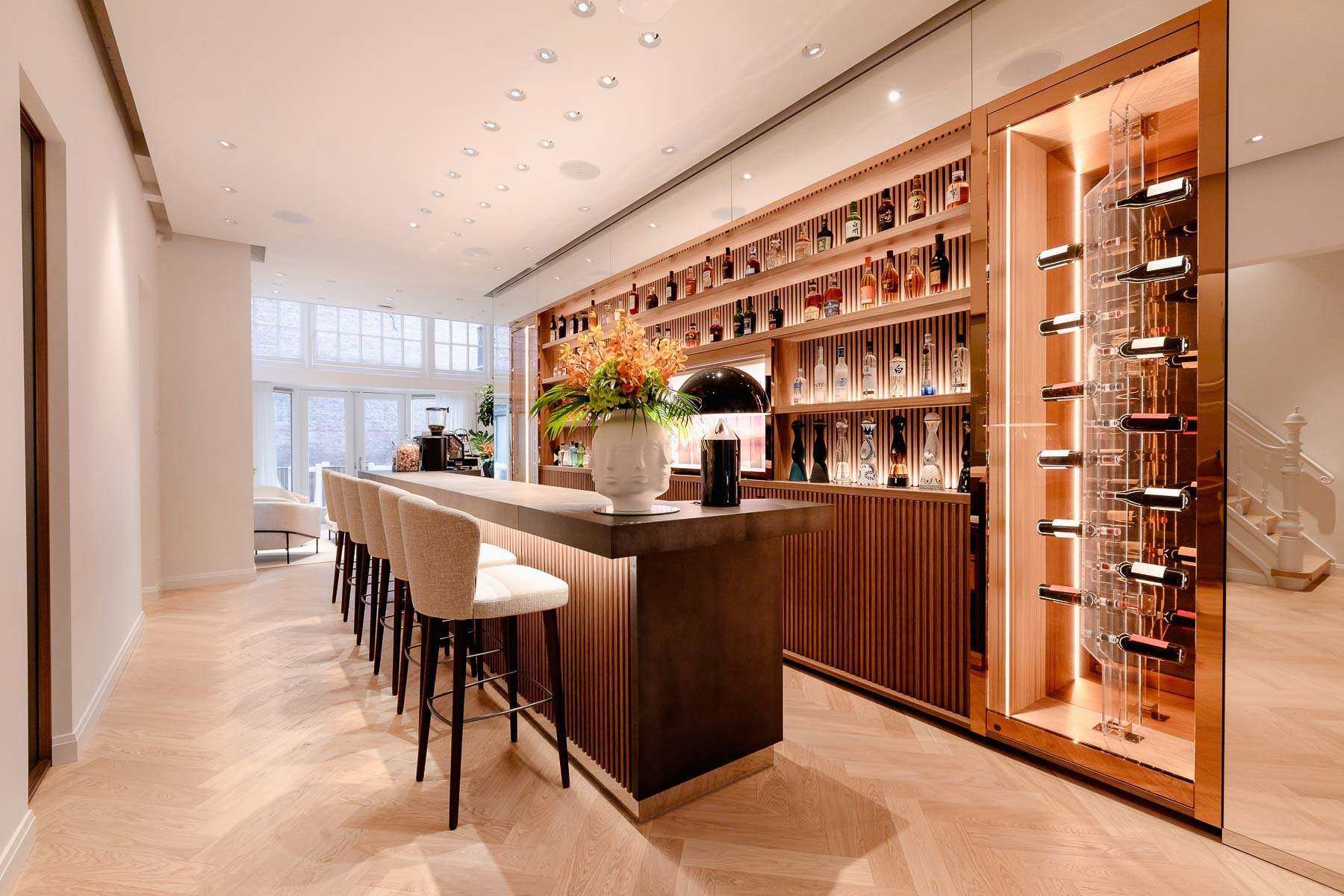 A great place to meet
We find beautifully decorated private rooms with a touch of Dutch elements, such as tulips in different areas. On the ground floor, there is a huge bar where like-minded people can meet and enjoy a drink or bite while looking at some of the great Audemars Piguet watches from Le Brassus. There is a private terrace outside as well, where you are also free to sit, weather permitting. In addition, Audemars Piguet lets us know that this AP House will showcase art from several galleries connected to its Audemars Piguet Contemporary art program.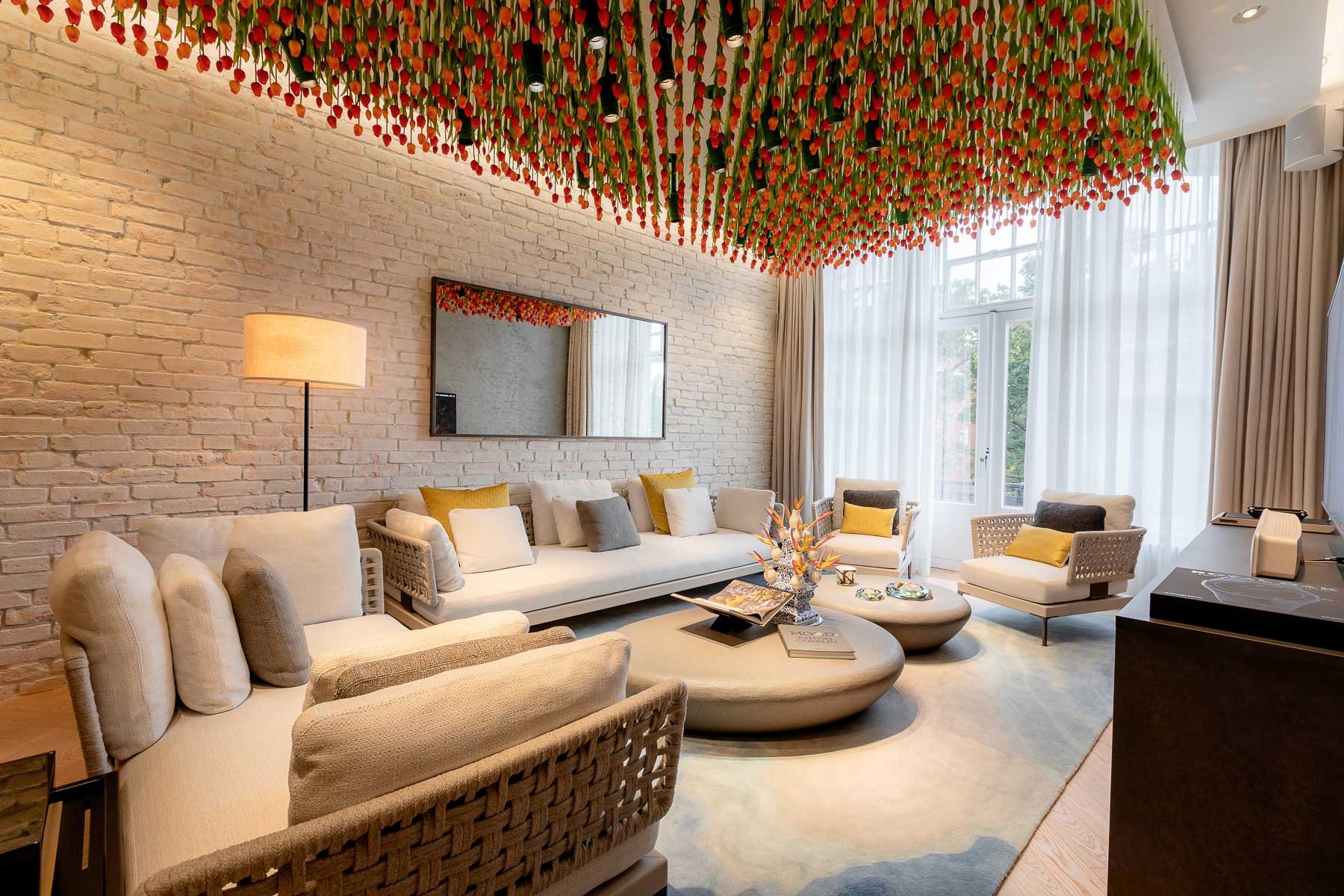 Also on the first floor are the offices of the local Audemars Piguet team and a large living room with tulips mounted on the ceiling. Here, you can relax and discover the Audemars Piguet collection with more privacy. The 140m² space in the center of Amsterdam has many design elements that underline the historical building in the Museum Quarter. However, it also shows modern design elements that mirror the new AP headquarters and museum in Le Brassus.
Visiting a friend
I can imagine that purchasing an Audemars Piguet watch in a cozy and stylish environment, such as the living room on the first floor, will make you feel much more comfortable and appreciated than inspecting a watch and conducting a transaction on a counter amid a store with lots of strangers around you. Being in the AP House, it almost feels like you are just visiting a friend (with an incredibly good sense of style) as you pick up your new watch.
According to Marco Cito, Director of European Markets at Audemars Piguet, the AP House concept has been quite successful. Both local and international customers have responded positively to the AP Houses around the globe.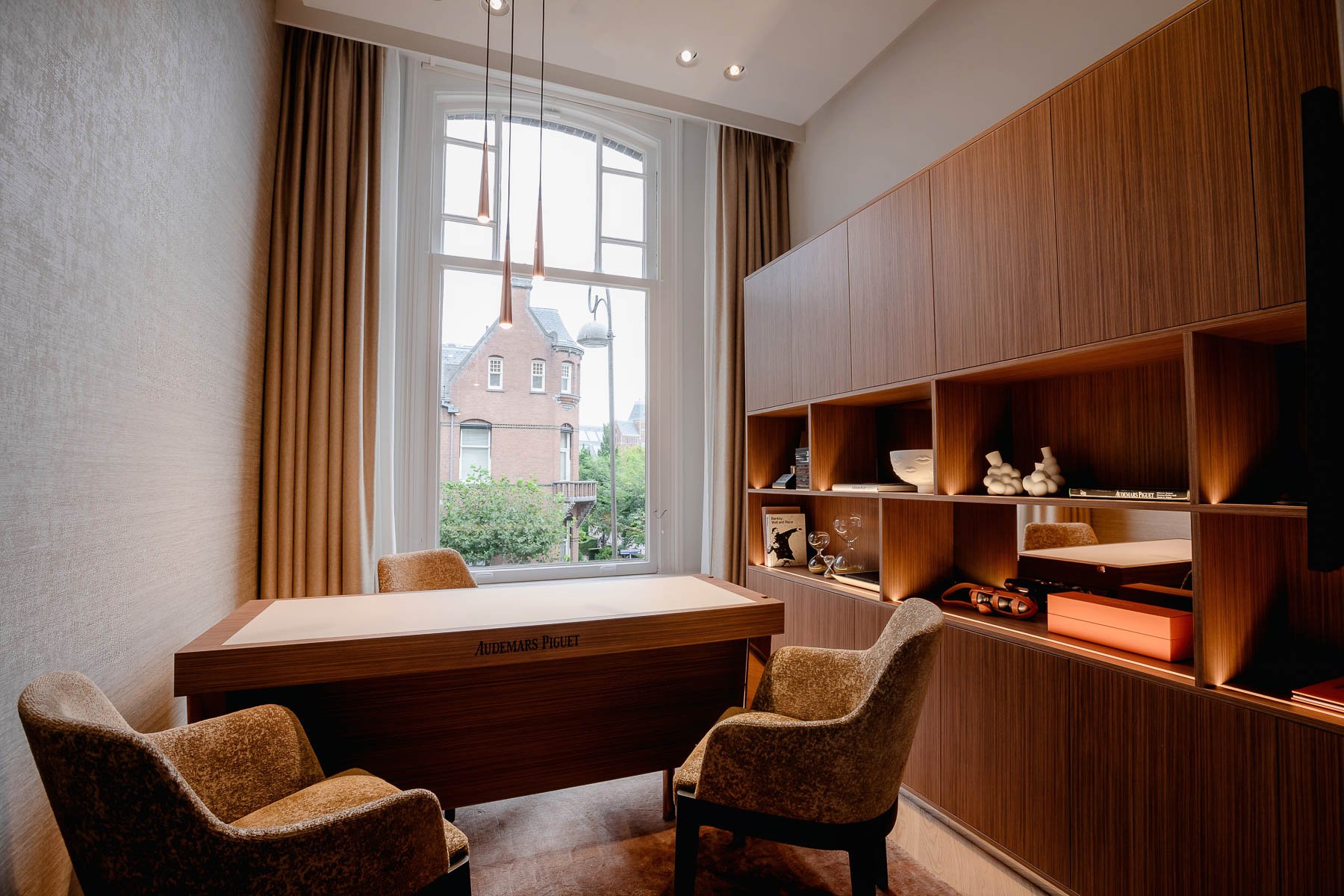 An unforgettable buying experience
I have learned over the years from multi-brand stores and single-brand boutiques that watches are seldom sold to people just passing by the store. Purchasing customers often plan visits to watch boutiques and know exactly what they are looking for. Audemars Piguet realized that designing and creating a welcoming environment put customers in a different mindset, making them feel at ease. Purchasing a watch should always be a special and positive experience that will stick with you for a long time. At AP House Amsterdam, you will feel at home as soon as you enter the building. Furthermore, Audemars Piguet underlines that the location is not solely for sales. It also exists as a place to meet other watch enthusiasts.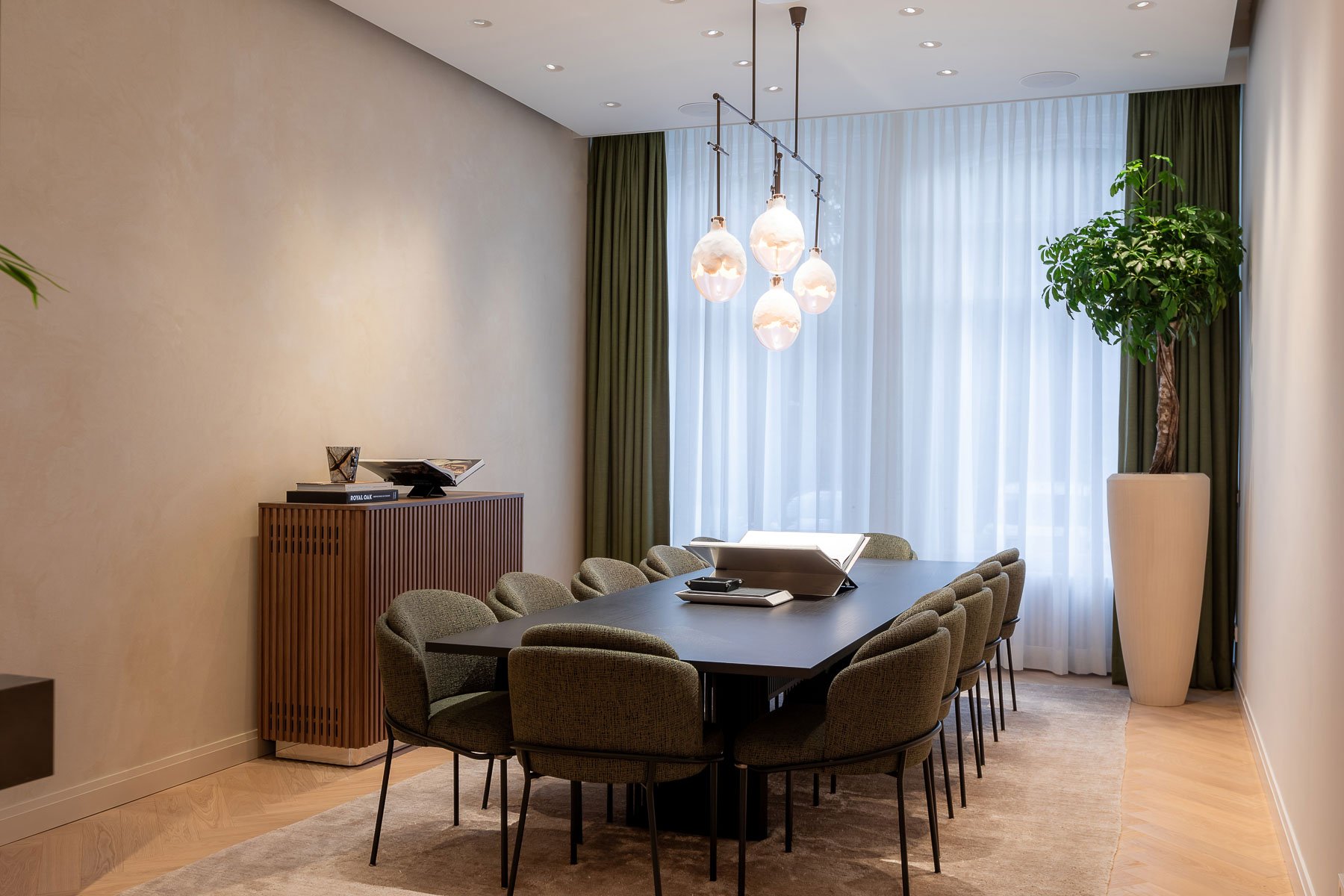 Book your appointment with AP House Amsterdam
Audemars Piguet will also use AP House Amsterdam to host events for watch connoisseurs, collectors, and enthusiasts. This way, the brand will always have a fantastic venue at hand to introduce the world to its (new) watches.
AP House Amsterdam officially opened its doors on October 12th. It will only be closed on Sundays, and you are welcome to look at the available Audemars Piguet watches on all other days of the week. The AP House is located at Honthorststraat 16, 1071 DE, Amsterdam, Netherlands. You can book your appointment with AP House Amsterdam here.
This is a preferred-position post. Learn more.