Ace Jewelers and NOMOS introduce to you the Orion 100 Years of 'De Stijl'
De Stijl
De Stijl (literally translates as 'the style') is a Dutch art movement most famous for work by Mondriaan ('Composition with lines') and Rietveld (Red & Blue chair). One of the school's I attended as a young boy was called 'Mondriaan' as I lived in a village where Piet Mondriaan lived for a while, so I am quite familiar with his work and art. Also, the family of one of my friends used to have this beautiful residence that was designed by Rietveld and my parents have this famous Rietveld chair. Admittedly I am not really into art, but I do love great design (like Rietveld).

Ace X NOMOS Orion
The Ben-Joseph family, who run two Ace boutiques and the Ace Jewelers e-boutique are proper art lovers. They teamed up with NOMOS Glashütte and designed an Orion timepiece that reflects the 'De Stijl' way of art. Limited to 100 pieces only – worldwide – the Ace  X NOMOS Orion 100 Years of 'De Stijl' is an interesting mix between the typical NOMOS design concept and some Dutch design influences. The 38mm stainless steel NOMOS Orion case has been used as a basis, but the dial is very much influenced by 'De Stijl'. If you look at it closely, you will see that the length and weight (or thickness) is different for each hour marker.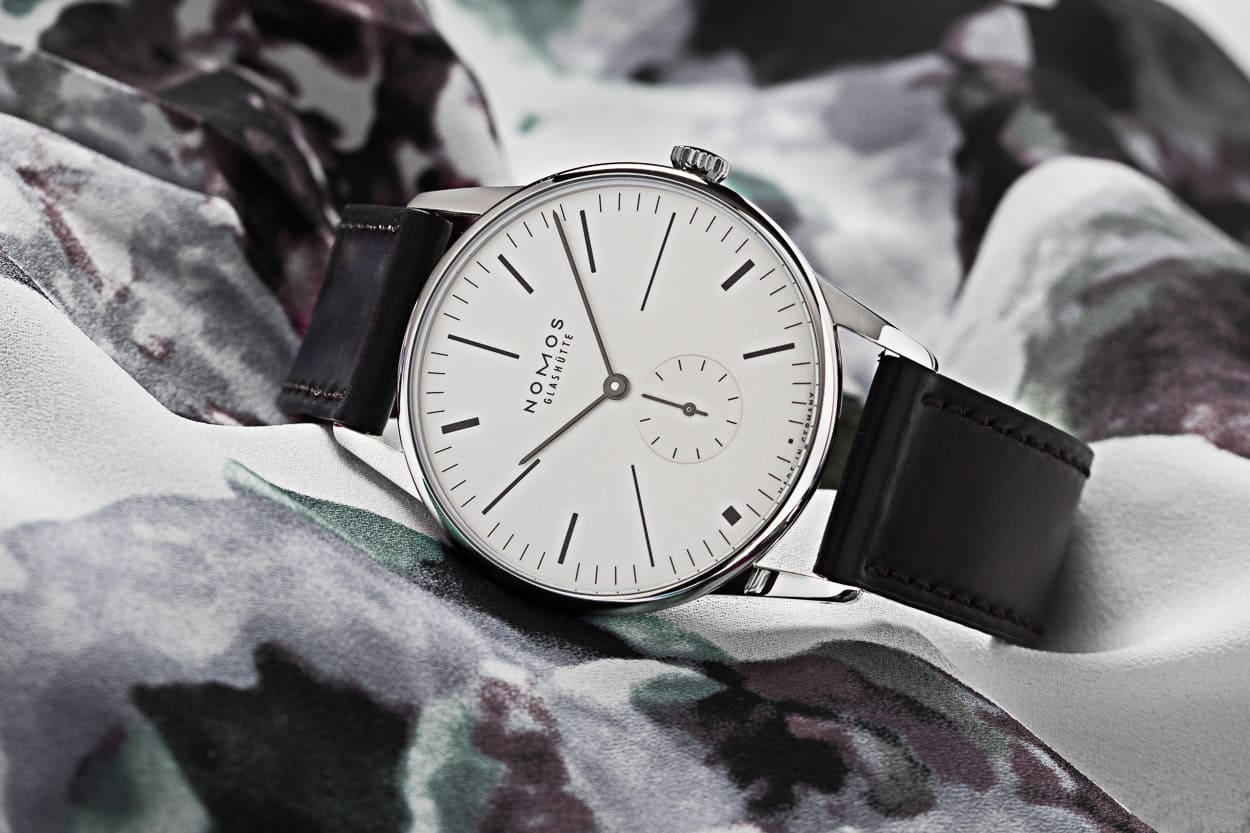 A very small hour marker at 6 o'clock gives a lot of space for the small seconds dial. The long hour marker at 12 o'clock almost touches the NOMOS logo, but yet gives it enough room to 'breathe'. While the dial of the watch has this monochrome appearance, the primary colors that Mondriaan and Rietveld used for example, can be found at the backside of the watch. Looking at the manual wound Alpha movement, you will find blue, red and yellow in the screws, rubies and balance-wheel.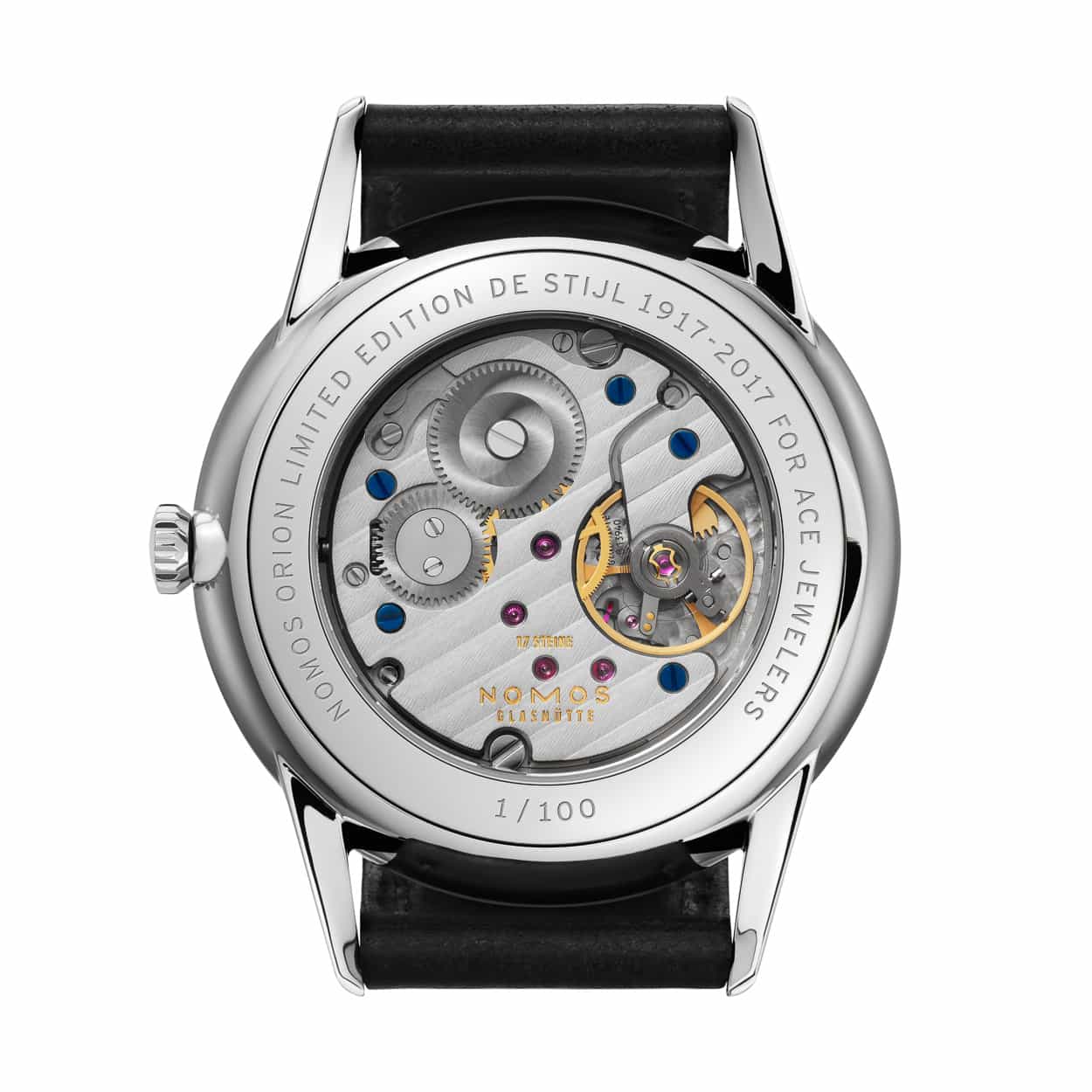 The case back of the Ace x NOMOS Orion 100 Years of 'De Stijl' has been engraved with this particular model name as well as the fact that it has been done for Ace Jewelers. Also, each watch has its unique number engraved. The movement is covered by a sapphire crystal.
Alon Ben Joseph, CEO of Ace Jewelers says: "I have been a fan of De Stijl movement for as long as I can remember. As a child, my favorite painting was the Broadway Boogie Woogie by Piet Mondriaan. Collaborating with Nomos on De Stijl 100th Anniversary limited edition was a natural fit for both the art movement and the brand. Ultimately, we wanted to create a timepiece that is a tribute to De Stijl, and that will still be in style another 100 years from now. "
This 38mm watch is 8.8mm thick and houses the NOMOS Alpha movement. It features the famous Glashütte 3/4 plate, has a 43 hours power-reserve and ticks at 21600vph. The rhodium finished movement is decorated with the Glashütte striping for your viewing pleasure. Nomos' Alpha movement is in-house developed and manufactured, after having used Peseux 7001 movements for their watches for many years. This explains some of the similarities in terms of design.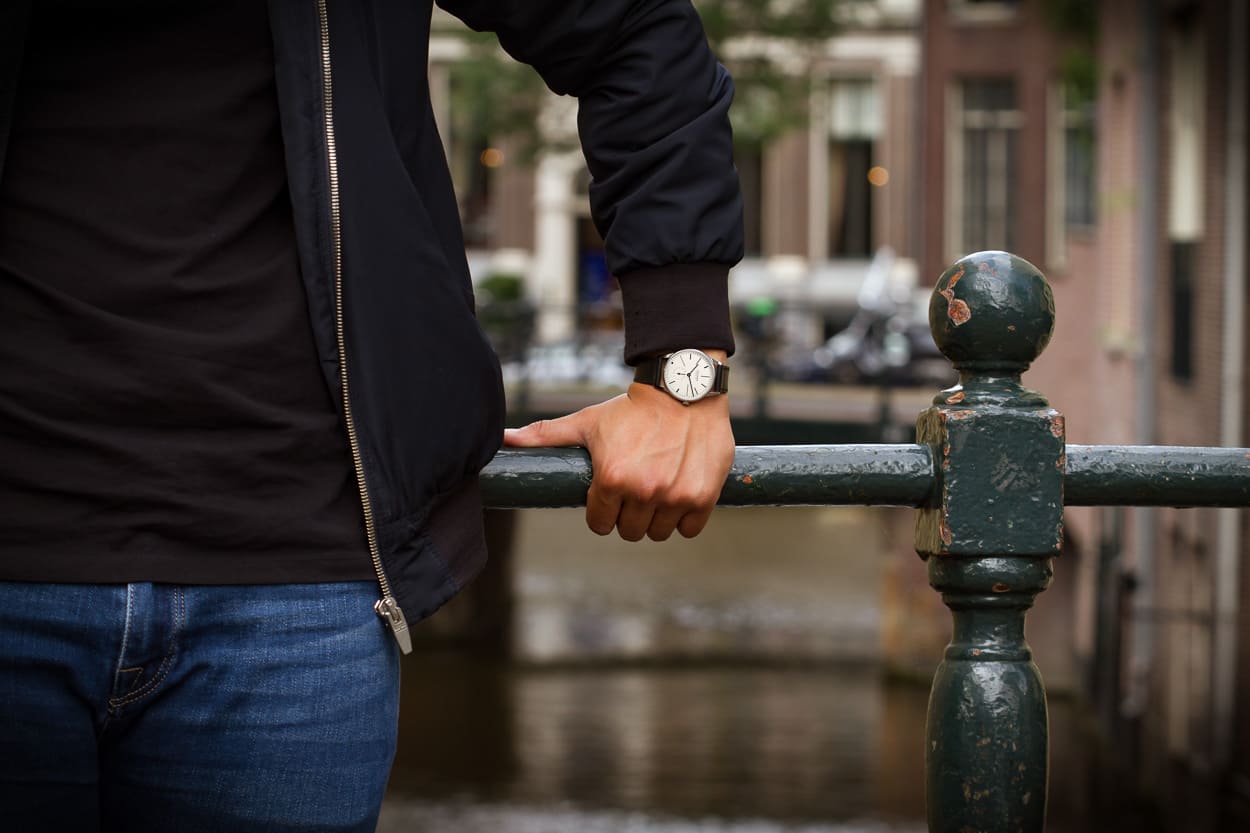 The Ace x NOMOS Orion 100 Years of 'De Stijl' comes on a black horween genuine shell cordovan leather strap and a stainless steel buckle. The lug size of the watch is 19mm. The watch is water resistant to 3 bar (~30m) and comes with a two-years warranty.
The official introduction of the watch will take place on September 14th. The price of the Ace x NOMOS Orion 100 Years of 'De Stijl' is set to 1960 Euro including sales taxes. Completely in line with the price of the 'regular' NOMOS Orion watches, so if you are looking for something special, without paying a premium, this Ace X NOMOS Orion 100 Years of 'De Stijl' is worth considering.
A partnership with NOMOS isn't new. I remember a colorful bunch of NOMOS pieces that were done especially for Wempe many years ago. However, this Ace x NOMOS partnership led to a very well executed watch. The Orion 100 Years of 'De Stijl' is a beautiful watch, without losing the core design values of the typical NOMOS Bauhaus design but better yet, it has been enriched with design from the Dutch 'De Stijl' art movement. It really fits each other. I feel that the demand for this watch can easily outgrow the 100 pieces that will be made available. Especially as soon as it is sold out, people will realize they missed out on something unique.
More information via Ace Jewelers.
*All images by Ace Photostudio