April Fool's Day — The Rolex Day-Date Emoji
Let us know what you think! Use our poll!
Serious business
April Fool's Day
When you look closely at the Rolex website, you will find all new 2023 watches listed — except for one. That's right, the Day-Date Emoji is not mentioned. While there are new Day-Date models, all with 52 brilliant-cut diamonds, the new Day-Date Emoji is not available in the collection overview.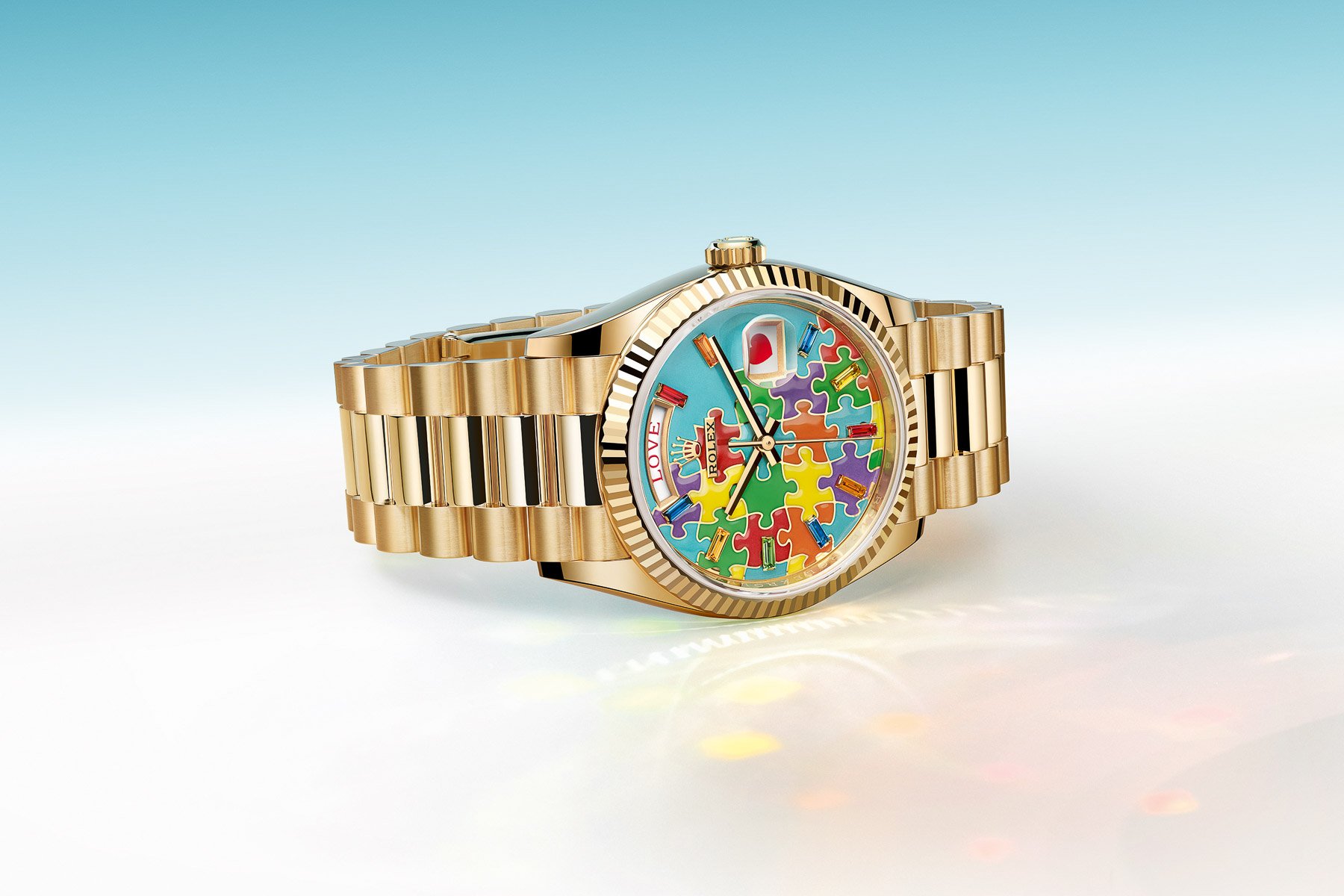 Rolex Day-Date Emoji
The only mention it gets is in the Rolex Newsroom section. It says: "Crafted from 18 ct yellow, white or Everose gold, these watches have adopted an original face. Rather than showing the day of the week, the arc-shaped aperture at 12 o'clock displays an inspirational keyword in English – 'Happy', 'Eternity', 'Gratitude', 'Peace', 'Faith', 'Love' and 'Hope'. The window at 3 o'clock reveals daily one of 31 exclusive emojis in place of the date."
Champlevé enameling technique
And we've had the watch in our hands, as you can see in the video. The dial is done using the champlevé enameling technique and is inspired by a jigsaw puzzle. It uses vibrant colors, and according to Rolex, they all represent the key moments in life. As Michael wrote here, isn't this new Rolex Day-Date Emoji just expensive fun for the lucky few?
It makes you wonder, is this watch for real? Or did Rolex just make a few prototypes to make it look real, only to push out a press release on April 1st to indicate it was all a joke (and a good one, then)? Then again, Rolex is Rolex and will always be doing Rolex things, and although we could have said the same thing perhaps about the Daytona Leopard many years ago, it was still a different piece than this Day-Date Emoji.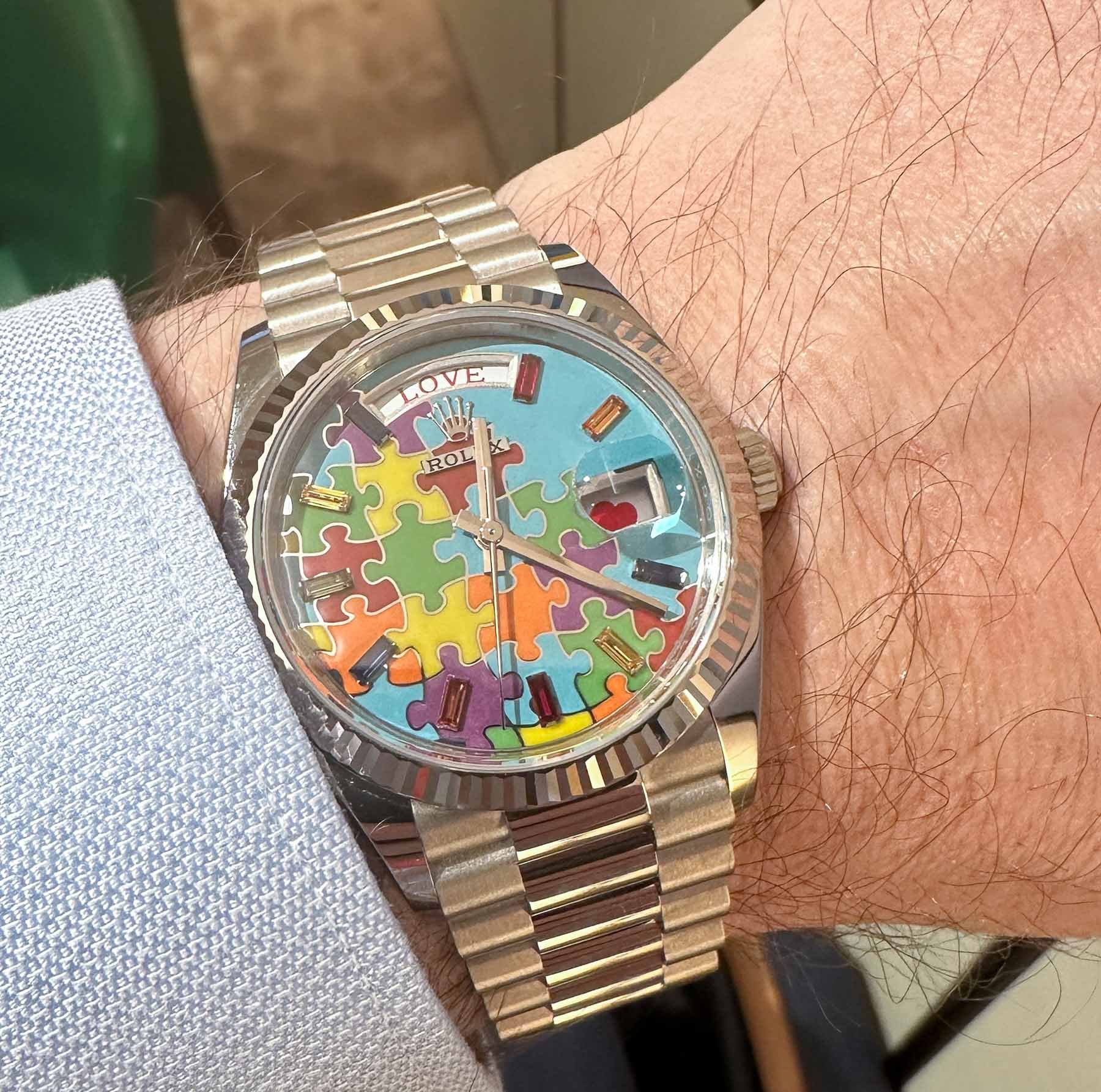 April Fool's Day
Lex and I — who brainstormed whether this new watch could be an April Fool's Day joke over dinner — think that it's Rolex's way to make these kinds of jokes. On the other hand, it would be quite the message to the industry: "Do we all want to go in this direction with our watches?" Remember, Rolex is not the only serious brand doing comical dials like this.
We are very interested to see what you think, so cast your vote in the poll below. Let us know whether you think the Day-Date Emoji is serious business or a brilliant Apil Fool's Joke. We will soon find out what the truth is, I am sure.