ETERNA – Super KonTiki Chronograph
Eterna is proud to present its new Super KonTiki Chronograph, the latest in a long line of iconic KonTiki timepieces that embody the thrill of adventure and the reliability of Eterna's watchmaking savoir-faire. With the in-house 3916A flyback chronograph calibre, the new Super KonTiki Chronograph continues a voyage that started almost 60 years ago, seducing decades of watch lovers with its daring design and horological innovation.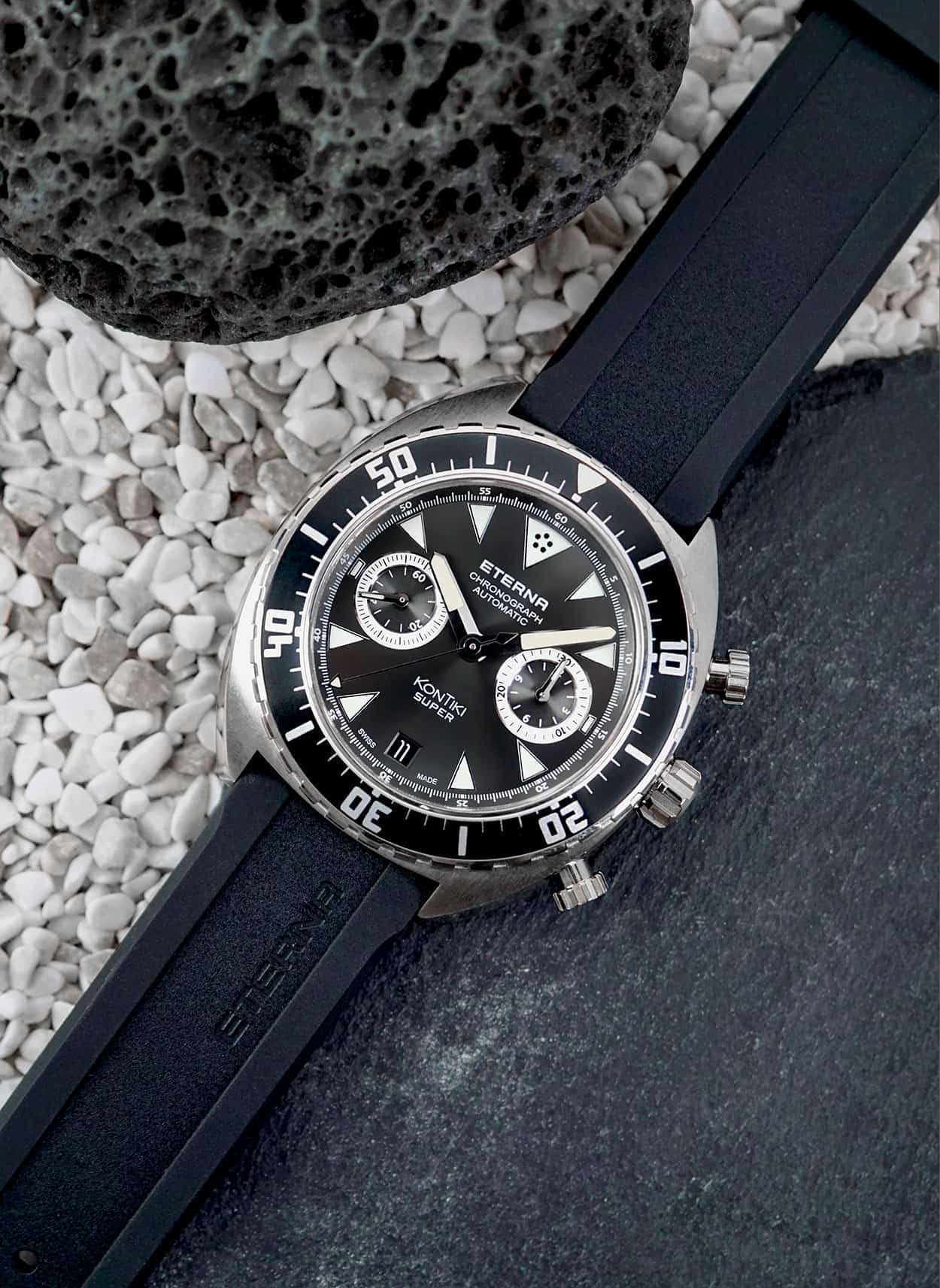 A new feat
Following a long line of KonTiki timepieces, the new Super KonTiki Chronograph remains true to the collection's design codes while demonstrating a powerful and distinctive personality of its own. With its eye-catching design, this new chronograph is a bold statement for today's adventurer. Housed in a robust 45mm stainless steel case, the collection features a new and dynamic dial configuration, incorporating the collection's iconic triangular indexes with two chronograph subdials that bring a technical touch to the design of the dial.
A maritime legend of old
The KonTiki collection is named after the famous ocean expedition helmed by Thor Heyerdahl, Norwegian ethnographer, botanist, and zoologist. Heyerdahl crossed the Pacific Ocean on a wooden raft to demonstrate that ancient civilisations could have made such a crossing centuries ago. His only modern-day equipment was a hand-cranked radio for weather reports and six Eterna timepieces for guiding his crew across the open ocean. When news of their successful voyage reached Switzerland, Eterna decided to design a unique collection to commemorate Heyerdahl's incredible voyage.  Called the KonTiki Series, it has been one of Eterna's most popular collections since its introduction, bringing elements of adventure, danger and excitement to mechanical watchmaking.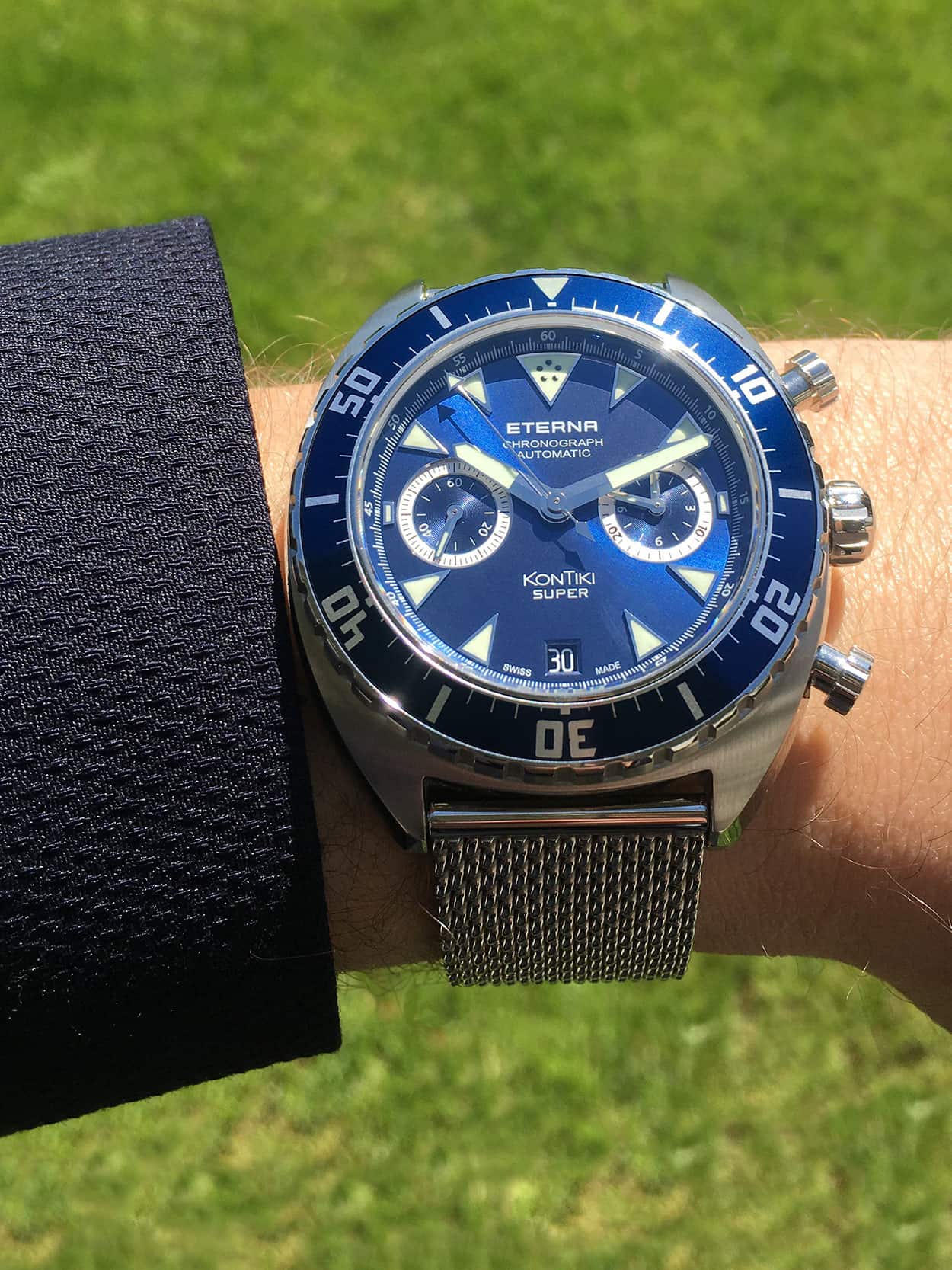 The movement
What sets the new Super KonTiki Chronograph apart from all other pieces in the KonTiki collection is the very special movement it gets: the famous flyback chronograph movement designed by the Eterna manufacture. The Super KonTiki's automatic flyback chronograph movement, the Calibre 3916A, is part of the legendary 39 family of Eterna movements.  Unlike a normal chronograph, the flyback function allows the chronograph to be reset to zero and immediately started again at any given time during its operation. This handy complication seems simple, but is extremely difficult to accomplish and serves as a tribute to the mastery of the movement manufacture at Eterna. The Super KonTiki Chronograph combines rugged styling, perfect precision and the highest possible quality—all hallmarks of the Eterna brand.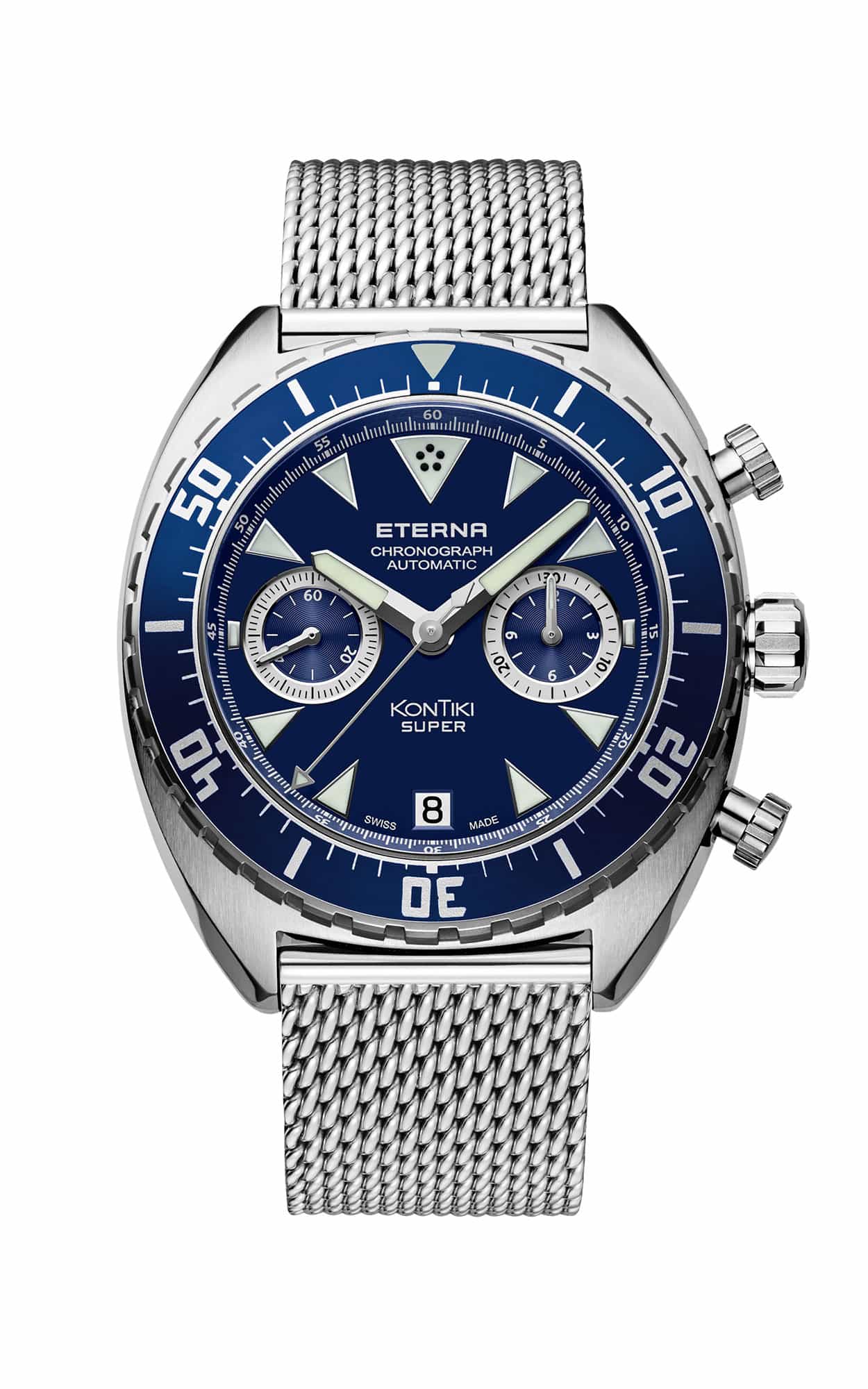 More information, visit www.eterna.com