This time, together with TC Straps & ViaPaneristi, we are giving away a Historic Italian Military reproduction of the De La Penne Ship. This cool accessory is something that every Paneristi probably would like to have in his (or her) collection. It is valued at $249 and we don't want to give it away like that…. You have to answer a question first. The answer can be found in the usual places.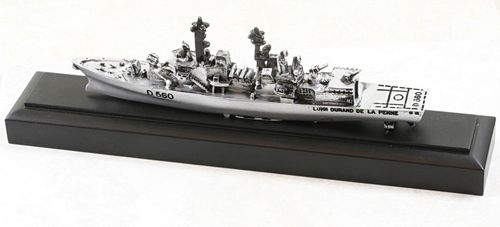 The question is: What was so special about the Special Editions Panerai made in 1996, 1997 and 1998.
Leave a comment with the correct answer, your name and a valid e-mail address and you can be the winner of this nice give away from Fratello, TC Straps and ViaPaneristi. Everyone can join, no regional restrictions.