Speedy Tuesday – A French Collector Tells Us About His Speedmaster Reference 105.003-65 and 145.022-69
Once in a while we ask a reader about his Speedmaster or Speedmaster collection. For today's Speedy Tuesday, we asked Clément from France about his Speedmaster reference 105.003 and 145.022.
Take your pleasure seriously
In this installment we ask a collector to tell us a bit about his Speedmaster watches. He showed us a few pictures in a short conversation on one of the social media channels, and we thought it might be a nice idea to share his story with you.
FW: Clément, please tell us a bit who you are.
C: My name is Clément, I am 28 years old. I am a collector of design and vintage watches since about ten year, and I decided to make it my job three years ago after my law studies (amongst others, I work for vintage dealers like Joseph Bonnie). I travel the world to find the best pieces. I love the quote of Charles Eames : « Take your pleasure seriously ». This decision was daring at first, but I do not regret it because I am a collector and it is all about passion. As such, I always been a reader of www.fratellowatches.com, and it is an honor to be published.
FW: Please tell us a bit about your Speedmaster watches.
My first watch was a Omega with a bumper automatic movement, which belonged to my grandfather. Then, I have two Speedmasters. The Speedmaster reference 105.003-65 and a 145.022-69 with a tropic dial (read our in-depth article on Speedmasters with tropical dials here). The reason why I love Speedmaster so much is the fact that this model is such a cool theme for collecting watches. Every model is specific, you can go wild for quite a bit. Finally, the Speedmaster is just historic. When I wear my pre-Moon, it just feels sensational by the fact alone that this watch was part of the space program. Like a kid with huge imagination, I picture myself taking part in the conquest of space in the 1960s.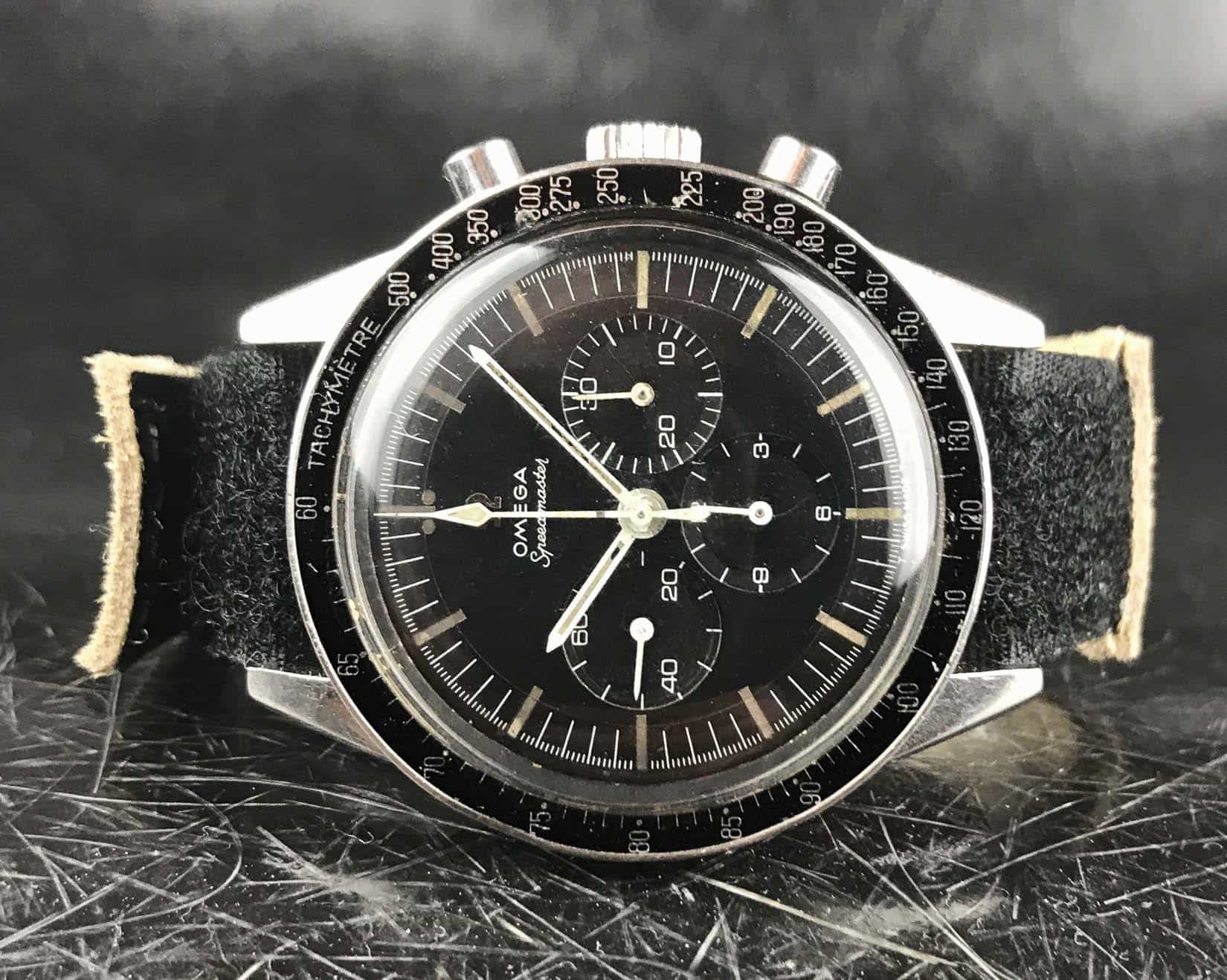 FW: What is the story with your Speedmaster reference 105.003-65? You have the box and papers with that one, which is quite rare.
Sure. First of all, I love the 105.003 reference. It is a watch with perfect proportions. I particularly like the straight lugs case, and its 39mm diameter.
The Speedmaster 105.003 is exactly the reference that I prefer in the Speedmaster collection. My first Speedmaster was actually a 105.003 too. But at some point I bought the current 105.003 that I have and sold the first one.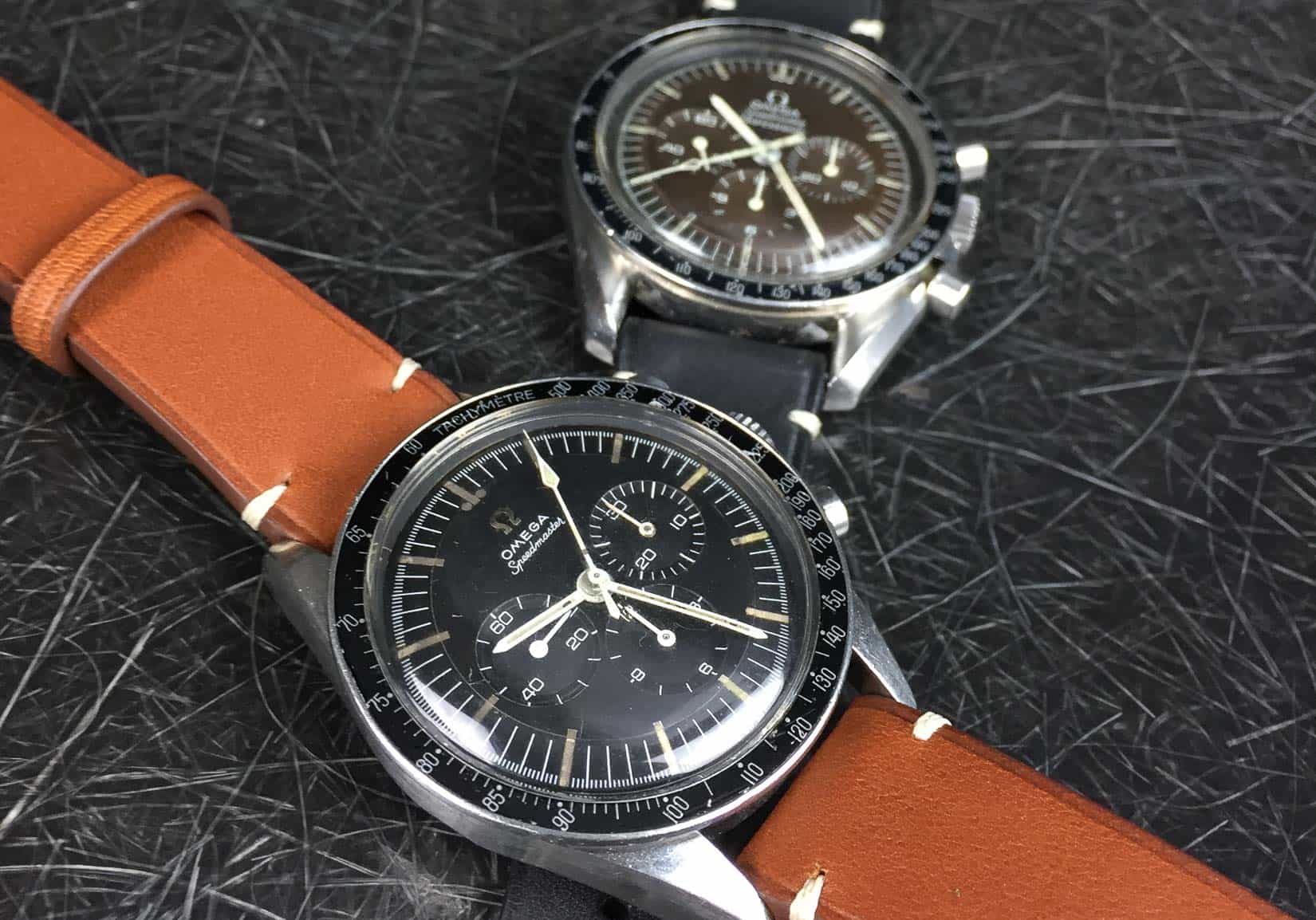 During a trip, I found another Speedmaster reference 105.003. This particular watch had a perfect dot-over-90 (DON) bezel, but also a reference 7912/6 bracelet. I bought this watch from the first owner. He gave me an Omega box with it, but I actually doubted the authenticity a bit. It was probably original, but not to this watch. However, to my big surprise, I discovered that there were papers in this box with the serial number corresponding to the watch. I decided to keep this particular watch and sold my first 105.003 to a friend who was fancying it.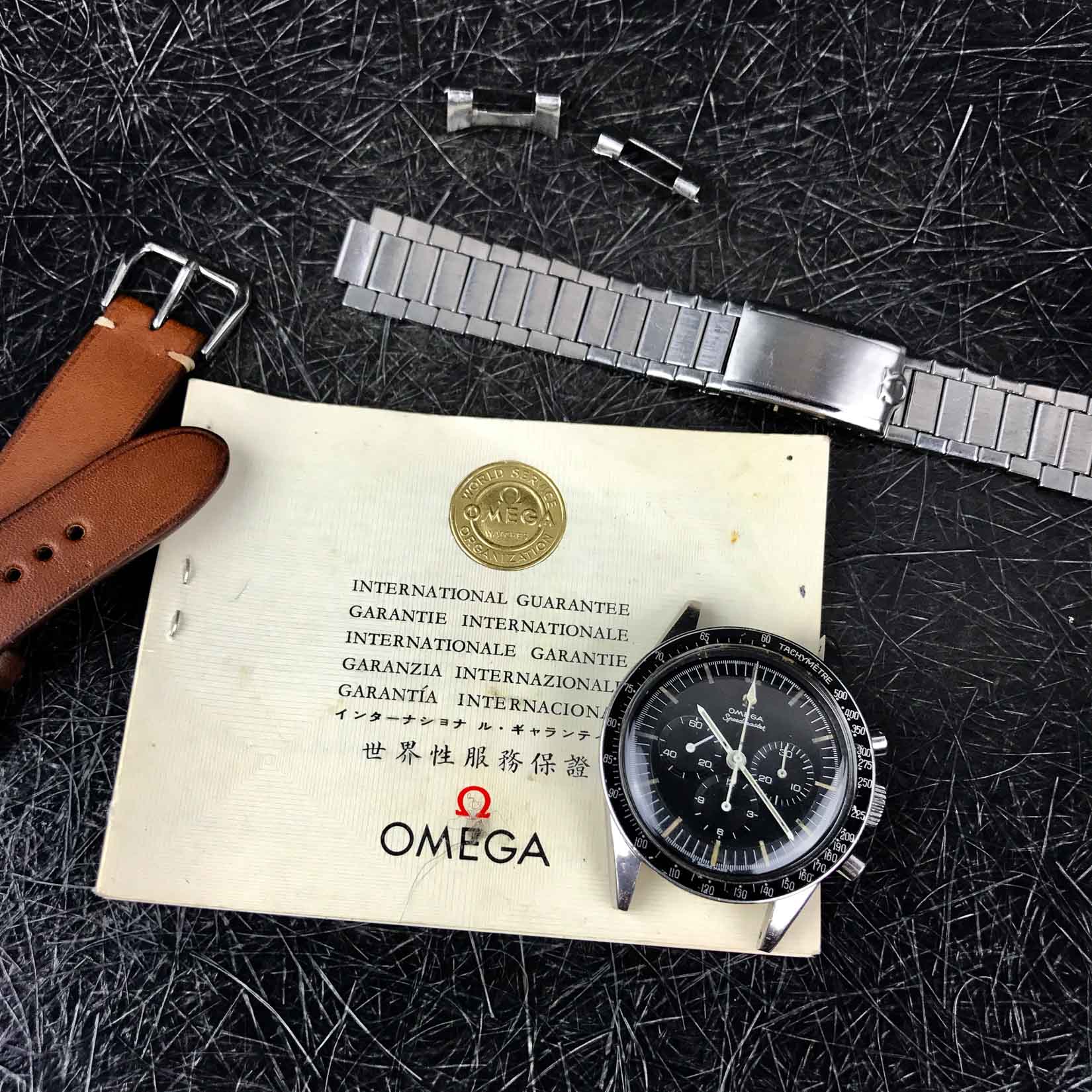 I love to wear this watch on the NASA Velcro by StrapsByFleur. I discovered it thank to your website, so thank you very much!  Quality and design are great and the price is very fair.
FW: Cool find! And what about your reference 145.022-69 with brown dial?
This is perhaps a less exciting story, but still a nice watch. This Speedmaster I've found on eBay actually. It has this beautiful tropic dial as you can see on the images. Momentarily it is at my watchmaker for a few things. However, I am keeping this in my collection as well. It is such a lovely watch to wear.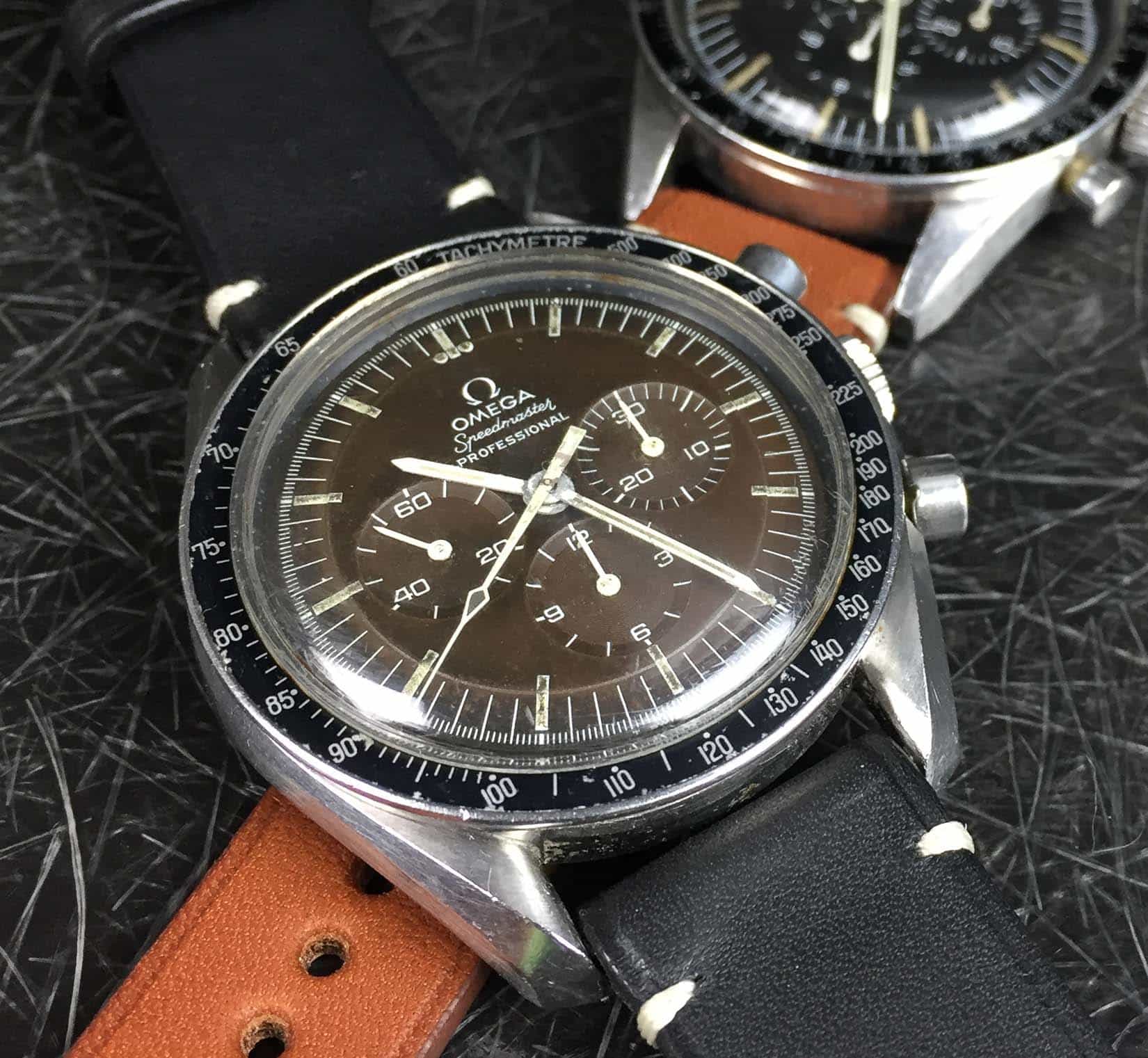 My goal is to build a nice collection of Speedmasters, including a nice condition 105.012CB. I would also love to own an Ultraman at some point.
FW: Thanks for your time. Let us know when you've found that Ultraman and we would be happy to have you back again to talk about it.