Giveaway Winner Announced: The Mitch Mason Cream Dial Chronicle Is Moving On
Which hard-working reader has won this time?
Oh wow. What a task I created for myself. The answers given to the question posed in this giveaway were truly some of the finest generated by this exercise thus far. I am impressed and I am grateful. With so many great stories and insightful comments to sift through, picking a winner has been hard. In fact, it's been the hardest decision yet. So many of you deserved the top prize, but the Mitch Mason Chronicle with a cream dial can call only one wrist its home…
Normally, I do a rundown of the top five or so comments, but this time I'm passing on that format. Why? There was just too many deserving comments, that the exercise felt like splitting hairs. In the end, I went for the story that touched me most on a human level while also managing to articulate the strange and often winding road we walk to reach our own personal conclusions. The formation of one's taste takes time. It takes experience. Sometimes those experiences are good, but oftentimes the bad ones leave a greater mark.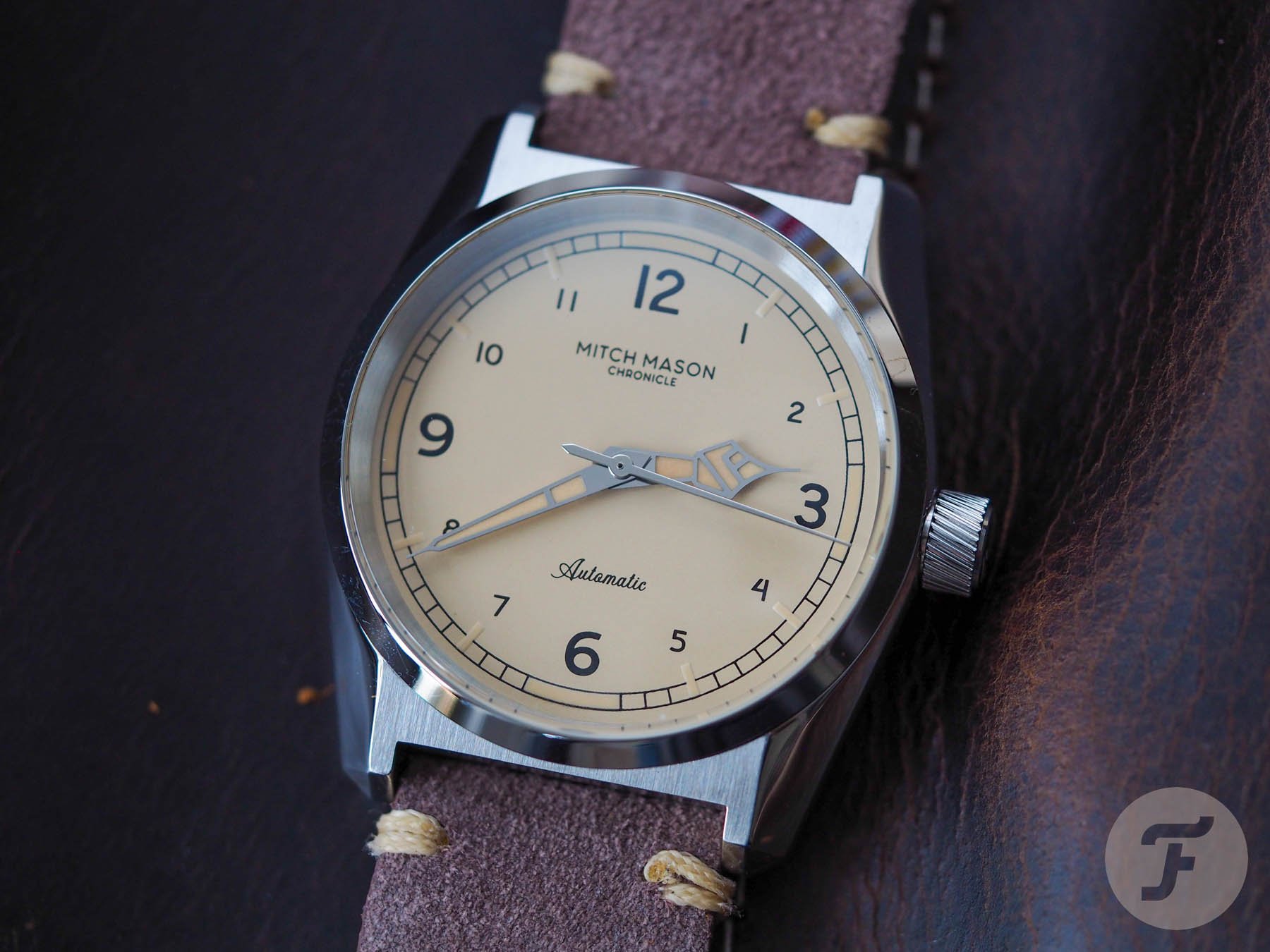 As trivial as our shared hobby can sometimes seem to those outside of our cozy little bubble, these ticking mementos can be a powerful source of solace and connection. Their ability to generate an emotional response and build or even repair relationships on occasion is almost unbelievable. But believe it. Because it's true. And I believe the below comment, and winning entry, speaks to that…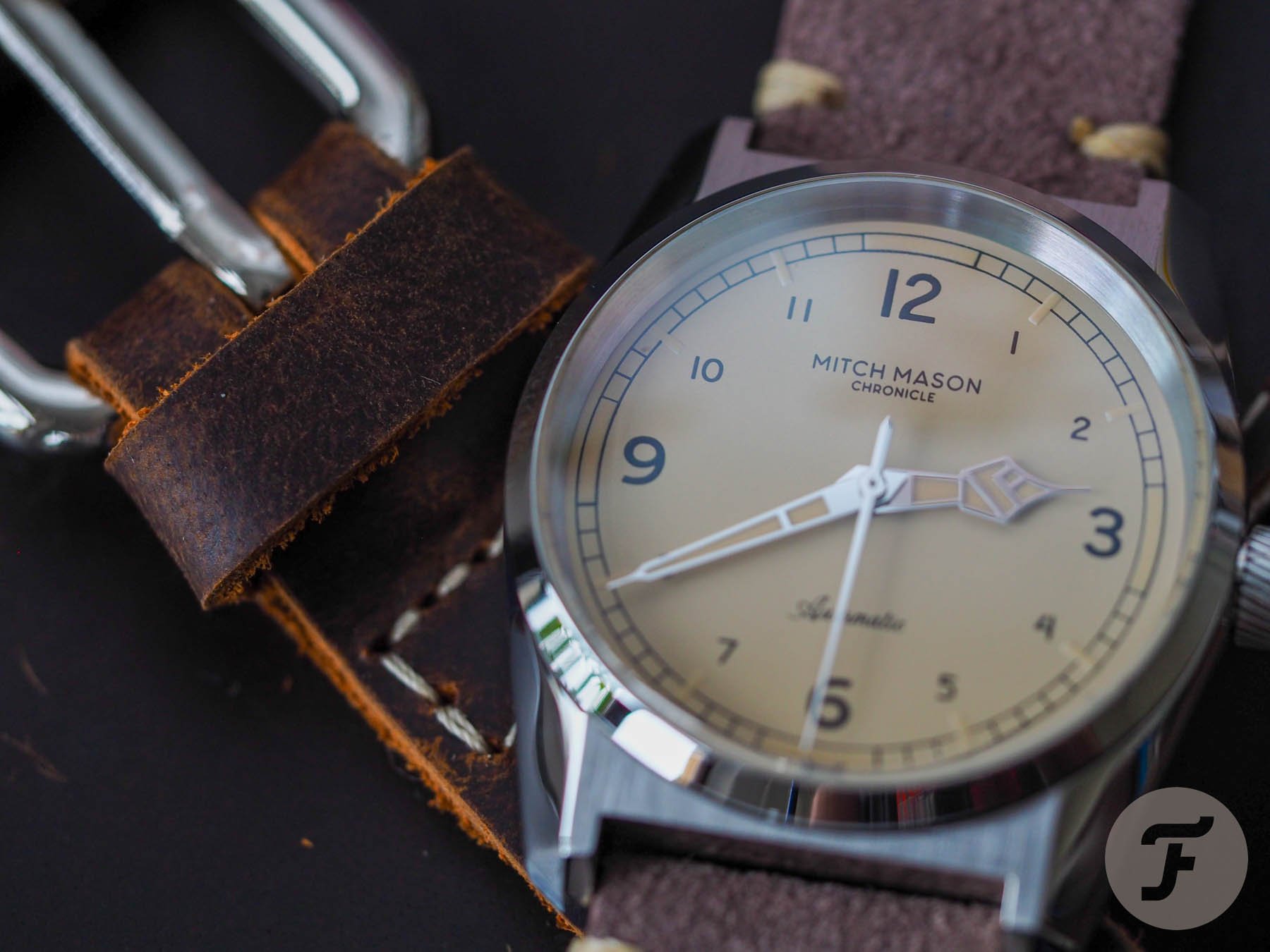 Lulu.l
I think I need to start with my father… Under the soviet umbrella, you don't have access to nice things, you only get what's necessary, but somehow he managed to work in Libia in The '70s so having access to Japanese tech, he got two watches from there: a Ricoh 061437 and another red-ish/maroon orient (maybe). I used to play with them when I was little. The unusual colors and shapes we had in the '70s were fascinating.
Fun times, but as we must leave the childish things behind, then came the teenage years and I had to carry with me the guilt of being stupid or naive. My father's watches were stolen — they disappeared and, truth be told, I did show them to friends of questionable character that used to come by my place often… These were irreplaceable things for those times and for our modest means of life and I can't share the blame for being young and foolish…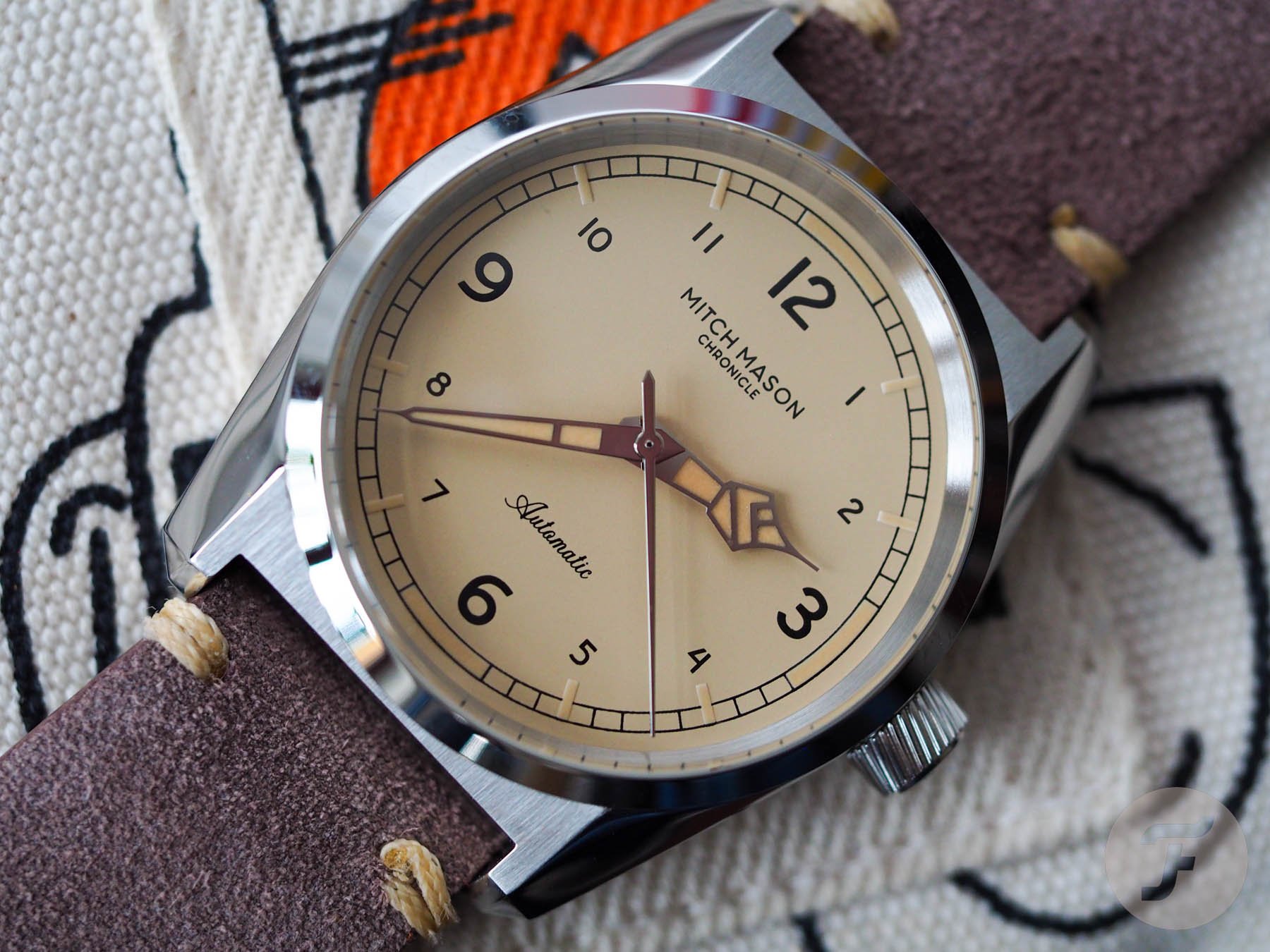 Redemption
There was some redemption a few years back when I found out that only one of the watches was lost and my older brother had the other. I have it now, I serviced it and tried to polish the oval mineral crystal but my half-decent job does not do justice to the green sunburst waved dial with gold indices… It was all beaten up and the first time I've actually seen the dial was when the watchmaker took it apart.
I can't get a new crystal that would let me see it in all its retro-style glory but I know it's in there and some of it still shines through the old crystal… I'm glad I have it and sometimes when I want to go back in time I do wear it. I wish I could remember the other lost dial but I don't and there's still some guilt there even though it's been decades.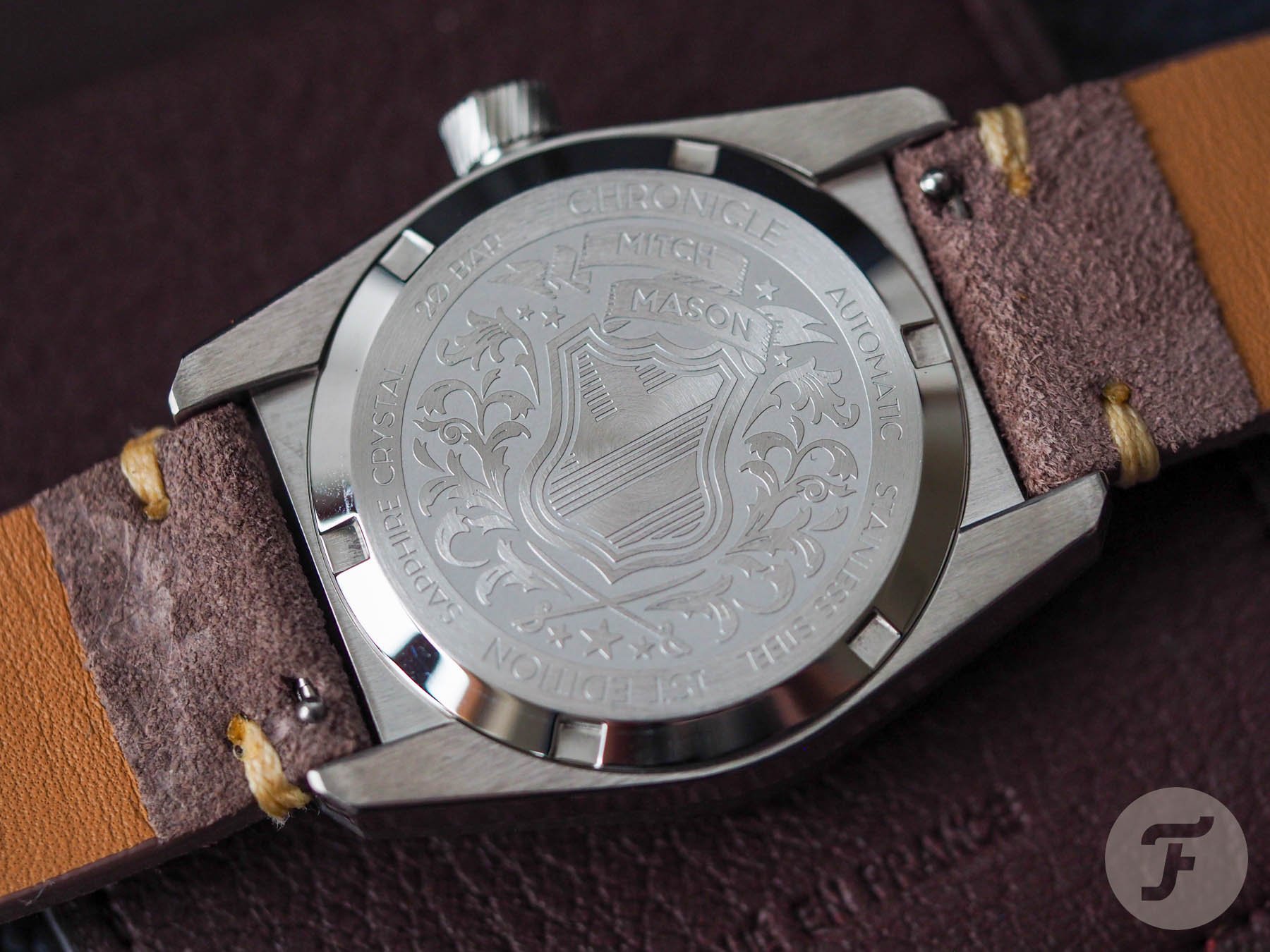 SNK805
As for me, I own and love the SNK805, military green, on a military digital camo Zulu strap most of the time. I'm so glad I have the olive green, the sandblasted small case, and the matte green color make it a perfect field/adventure watch. I have one of my dad's old jackets, a military green-ish khaki canvas jacket. He wore it to work for a while so it has plenty of paint stains on it, but it's still the jacket that fits me best and after decades I wear it a lot every spring and autumn (despite the odd looks I sometimes get).
I have a bond-type strap (light and dark green stripes) just to match the jacket. It might not be the most interesting story but it is my (first) watch and even though the little SNK is a little sick with unfixable issues I love it as my own and I suppose the extra care and headache makes it even more mine…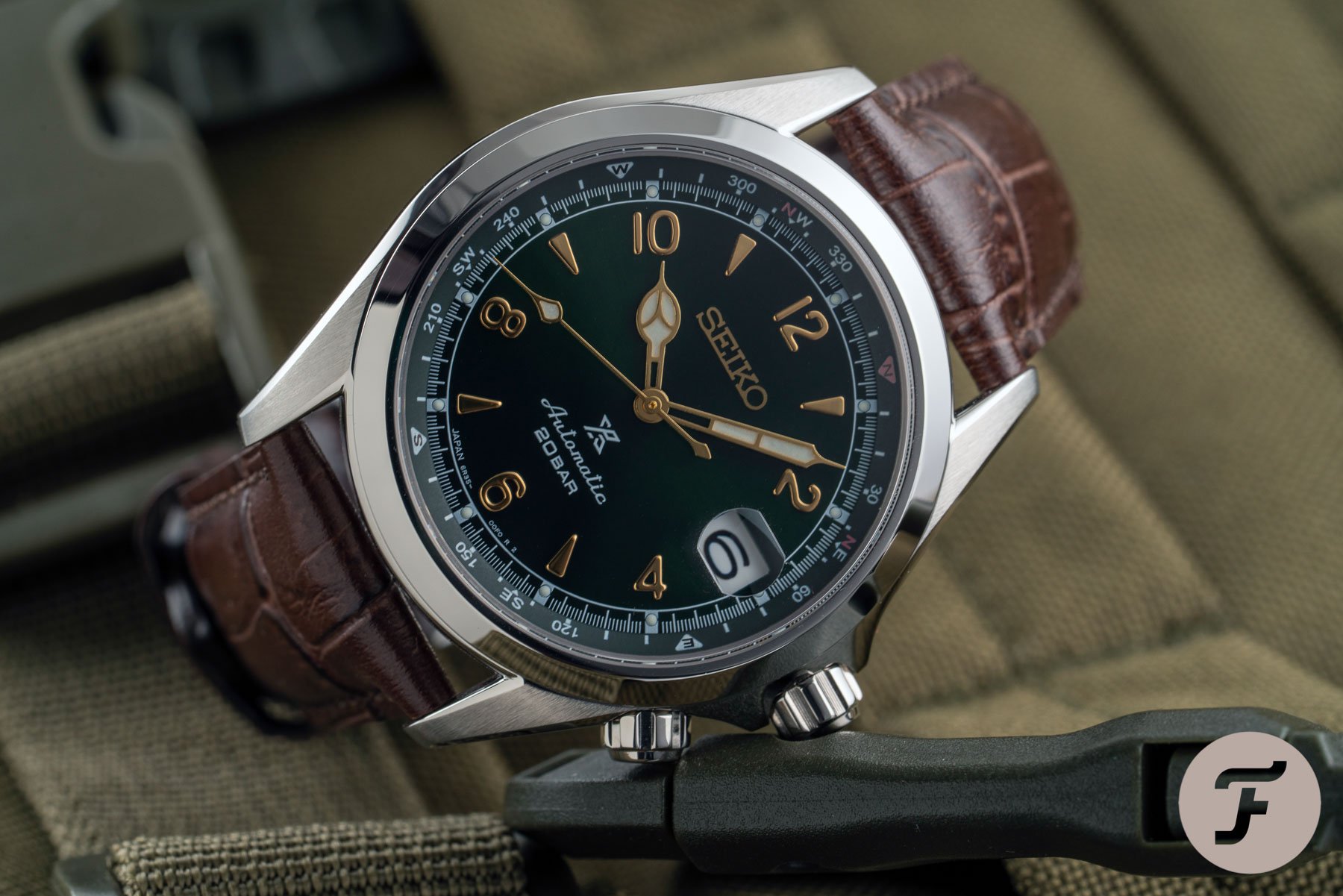 A pack of light spears
I have a clip-on button compass for it to make me feel more adventurous than I am… I do love mountains and sometimes gather enough courage to go up there by myself but even if the compass makes it look and feel cool it sometimes makes me feel like a "poser". There is one feeling however that I always have whenever in the lower mountains: If you've let yourself wander through the lower forests in the morning or in the evening, you sometimes get to see the sun rays come through the forest leaves like a pack of light spears bursting through, and whenever I stumble upon such an ethereal sight I always, without fail, think of the Alpinist dial.
I don't know the Japanese gentleman who first created it but I'm absolutely sure he knows that feeling too. The alpinist is out of my reach and probably always will be, but I'm thankful to that person for creating it. It truly is a gentleman adventurer's watch that can both be your trusty companion when wandering up in the mountains and also bring the beauty you find up there with you in your everyday existence.
I guess I like green dials…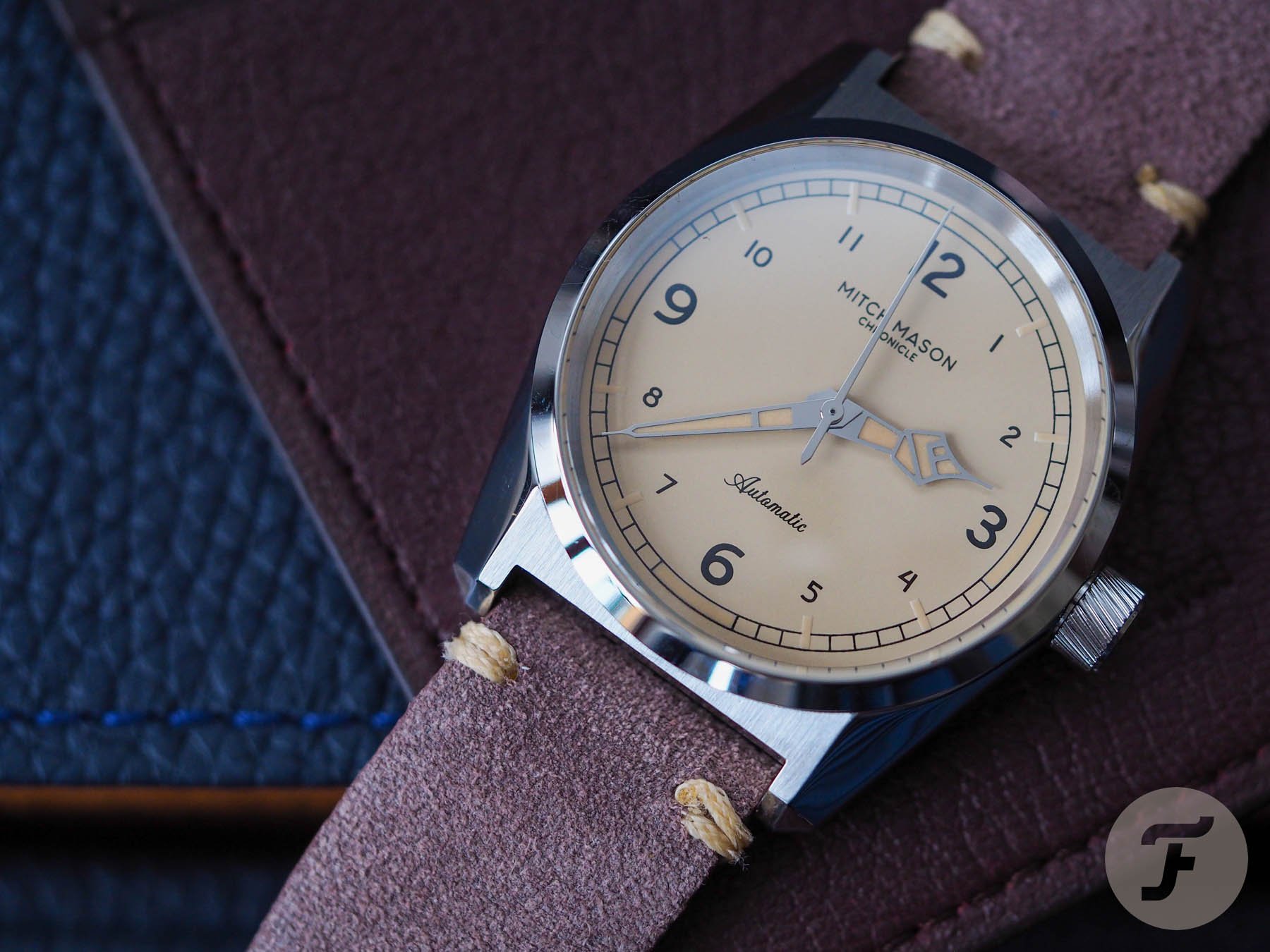 Congratulations
Well done, Lulu.l. Thanks for sharing this story with us and for winning the contest with the glorious turn of phrase, "like a pack of light spears bursting through." I really appreciate you taking the time to engage with the Fratelli in, as you told me, your second language. I could only dream of being able to express myself so eloquently in anything other than my mother tongue.
Thanks to everyone for taking part in the most fascinating giveaway we've had so far. If you're interested in learning more about Mitch Mason, you can check out the brand's official website here.