Guest Post: The Breitling Cosmonaute — A Special Relationship
By Patrick Stachel
On May 24th 1962, Commander Scott Carpenter was the second American to perform an orbital space flight onboard the Aurora 7 spacecraft. So busy was he taking photos of frost particles, or "fireflies" that he went off course and overshot the landing by 400km. But from the smooth launch, sitting atop the Mercury-Atlas 7 rocket, to splashdown, the Breitling Cosmonaute was Carpenter's watch companion.
This journey makes the Cosmonaute the first Swiss chronograph worn in space. But my story about the Breitling Cosmonaute is much more personal. And it begins precisely ten years after Scott Carpenter's space flight.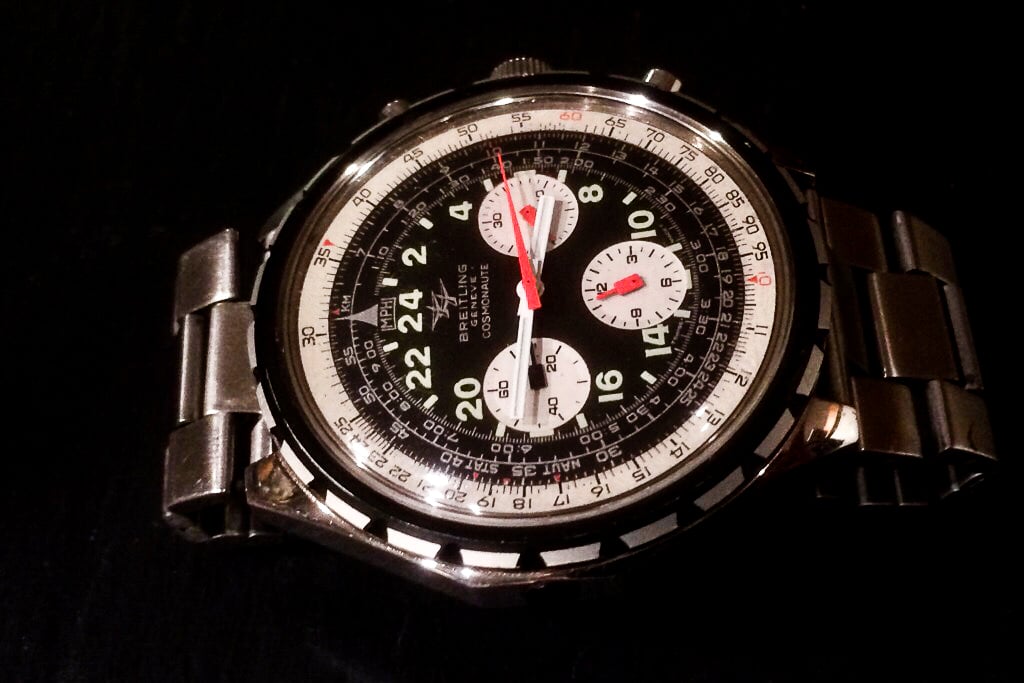 The start of a family tradition
The year is 1972, four years after my father won the German amateur soccer championship and just finished his diploma in electrical engineering. One of his older brothers had a friend, who was able to get decent discounts on watches at the time. My uncle was looking for something special that he could give to my father for his diploma. I'm not sure of all the watches he looked at, but finally, he bought two Breitling Cosmonaute Ref. 819s for 400 German marks, which represented a nice discount of around 30%.
The Venus 178 movement powers the so-called "fried egg" Cosmonaute, which measures a huge diameter of 48mm.  It is the same movement used in the famous Ref. 809 Navitimers. You can imagine that this watch was, and still is, an eye-catcher with such a significant presence on the wrist. My father and uncle wore their Breitlings daily, no matter what they were doing, for many years. They also decided these watches would be passed down to my brother and me.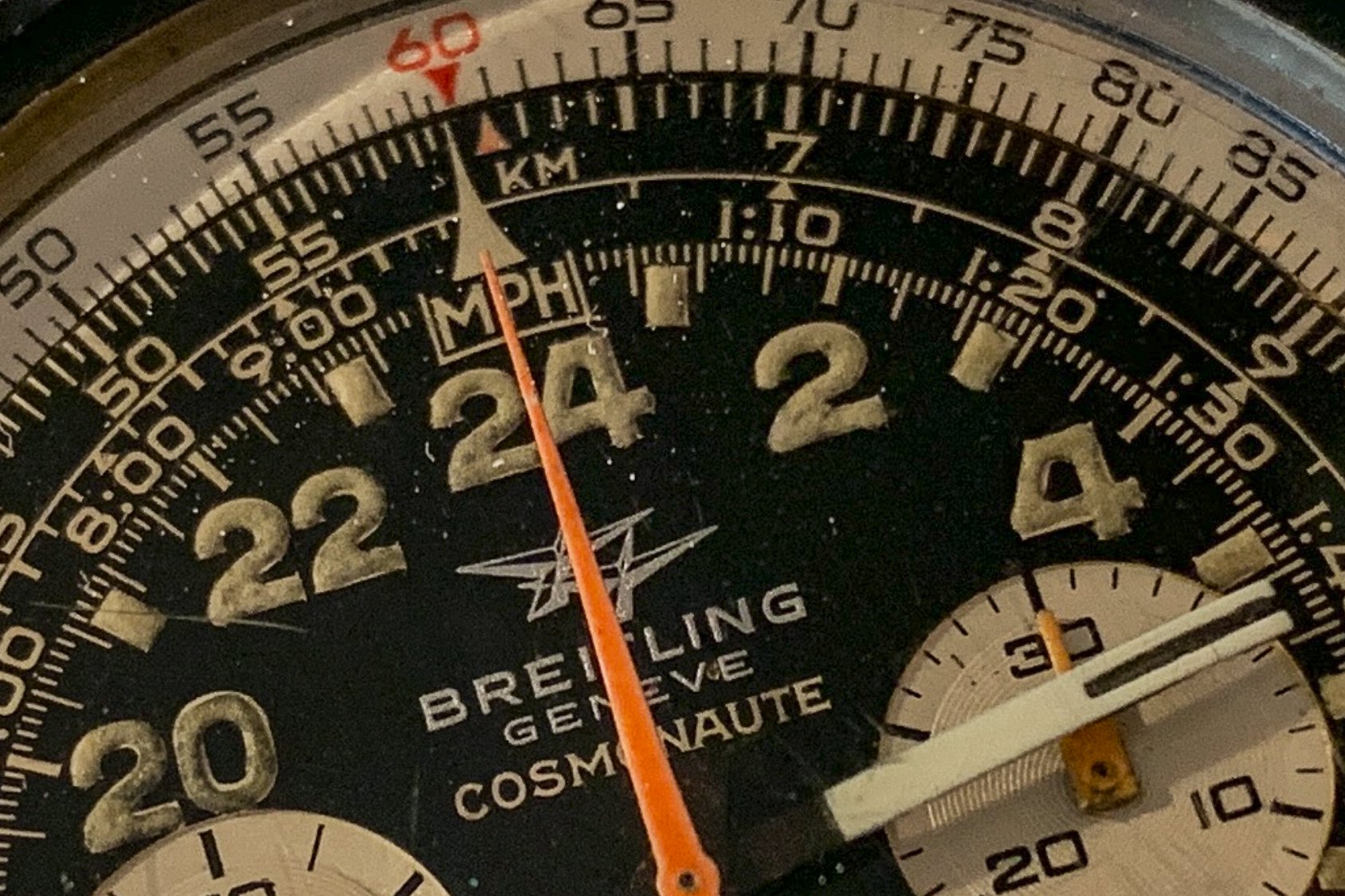 My first exposure to the Cosmonaute
For me, as a little boy, born in the late '70s, it was great to grow up with that watch. Firstly, because it was so overloaded with numbers and functions. Secondly, because it was always a challenge to read the 24-hour time display, which, for most people, is still is a problem. Often, my dad quizzed with me with, "what time do we have?", and I'd have to make my best guess. Eventually, I got the hang of it. Lastly, the connection to space was a very cool thing for a little boy. This was the golden age of space exploration, and, meanwhile, history's most famous Space opera was playing out a long time ago in a galaxy far, far away.
Approximately twenty years later, and still being in love with the Cosmonaute, I decided that one day, I want to buy one. To realize that dream, I worked weekends as a bartender in a local club and helped the DJ during parties and events. If I remember correctly, it took me two years or so to save the money for my Breitling. Finally, in 2001, the day had come, and, surprisingly I found the watch on eBay of all places. For any young readers here, yes there was a time before eBay.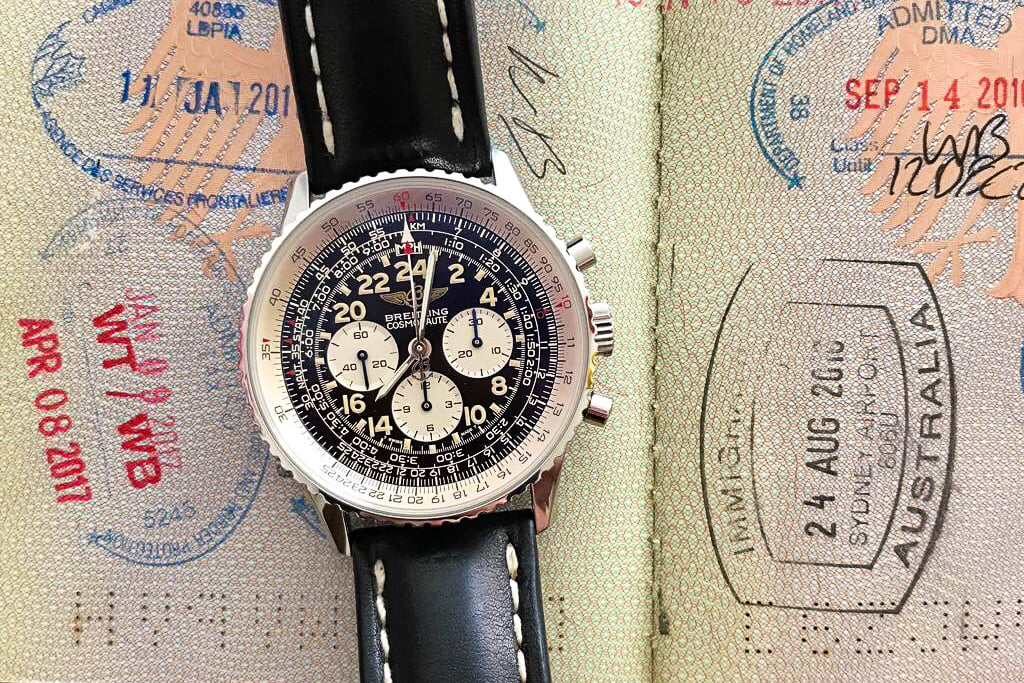 Continuing the Cosmonaute legacy
A dealer from Munich was offering a nice Cosmonaute "Serie Speciale" Ref. A12023 in fantastic condition and as a full set. This special edition has an open case back, and you can see the great Lémania 1873/1877 movement. Some might recognize the plastic "Delrin" brake. I still remember how nervous I was when the last seconds of the auction came. "3…2…1, congratulations you won!!!" I was so happy that I finally owned a Breitling Cosmonaute. Coincidentally, the watch arrived just a few days after my 23rd birthday.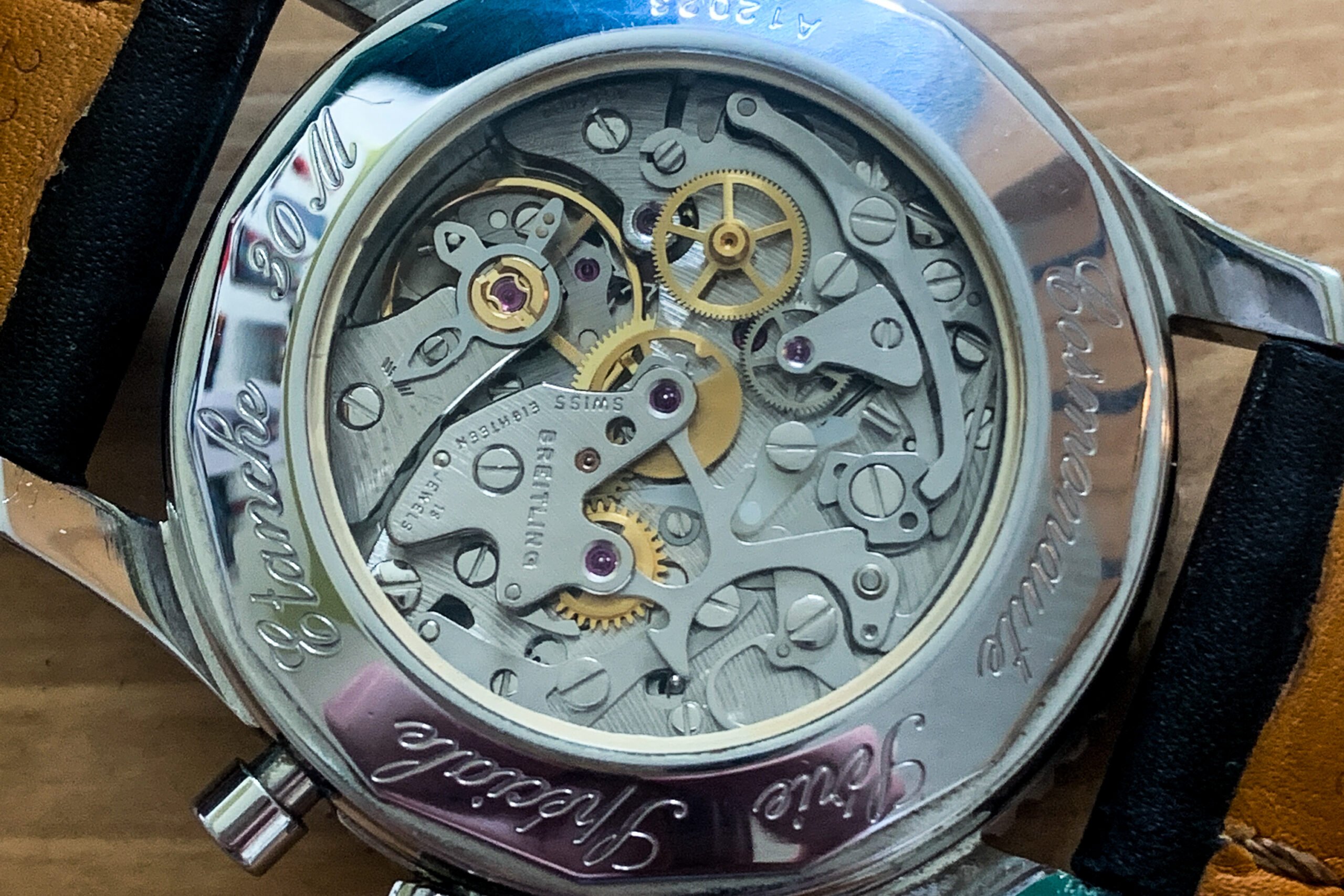 Unfortunately, my uncle passed away. When he died, he left his Cosmonaute to my older brother. It was a full set, with box, papers, and even some spare parts by way of previous services. Sadly, the watch itself was in a devastating condition. We don't know what happened, but the hands wouldn't budge, the dial was more or less indecipherable, the glass was broken, and the movement had water inside.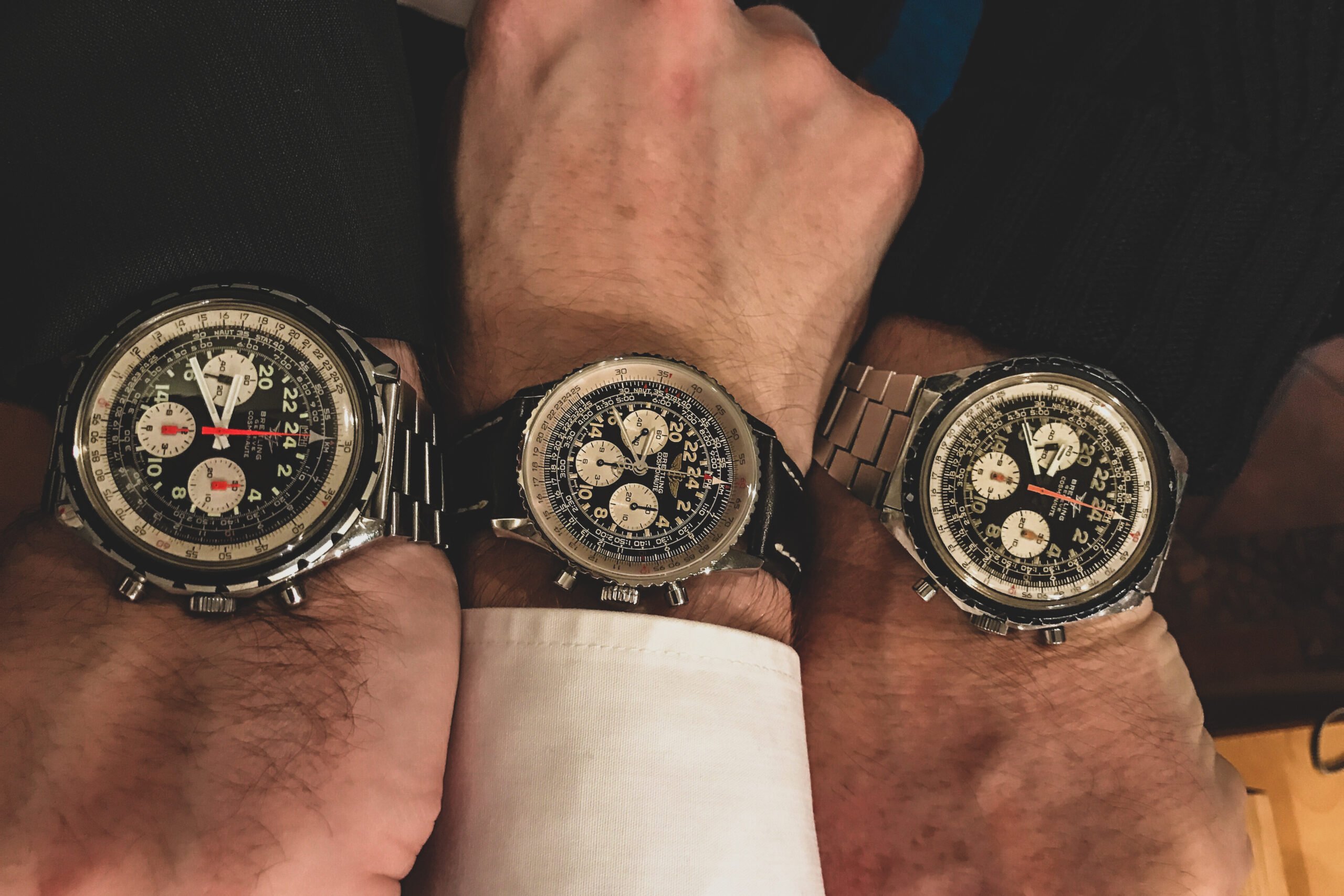 Bringing the Breitling Cosmonaute back to life
After finding the right watchmaker in Cologne and several months of repair, the watch came back in outstanding condition, and we all couldn't be happier with the result. Restoring the dial was done by hand, and so it's not in its original condition anymore, but I think the outcome speaks for itself and it looks maybe better than ever. So, this is the story of my relationship with the brand Breitling and especially the Cosmonaute. In the above picture, you can see all three Cosmonautes together as a family. And just as my father and uncle decided to pass down their watches to us, my brother and I will do the same with our sons.
Thank you to Fratello for letting me share my story on the Breitling Cosmonaute. 
Follow me on Instagram @patrickthesting
All photos by Patrick Stachel. Read more about Breitling here.