IWC TOP GUN Collection
Launched At Airport Eelde In The Netherlands
Yesterday, IWC introduced their new Pilot collection of watches at Airport Eelde in The Netherlands. Besides the product presentation, done by their Head of Design, there was also one of the TOP GUN pilots explaining to us how important time is for a pilot.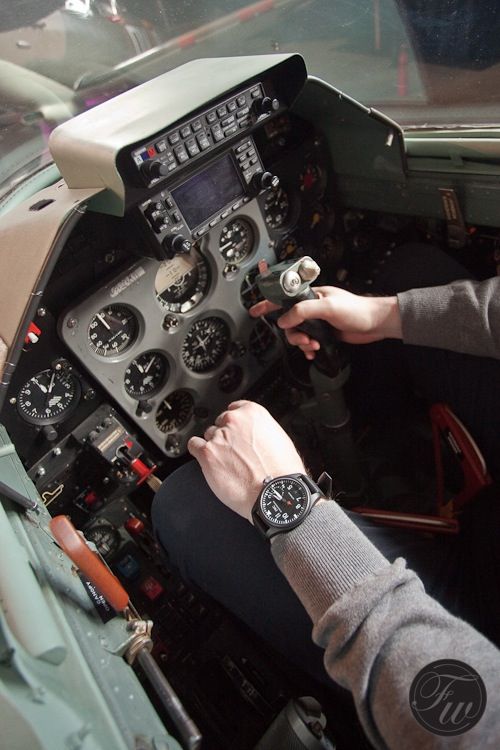 In the picture above you see RJ pretending he is a TOP GUN pilot in a jet. In fact, the watch on his wrist is the actual watch of the TOP GUN pilot that was present during the event.
IWC restyled a hangar, with two very nice planes (a Spitfire and a L39 jet), lovely stewardesses and a great bar and a long table with room for everyone to enjoy a superb lunch. Friend of the brand Michiel Borstlap (proudly wearing a Big Pilot) made sure there was some musical entertainment as well. The Spitfire was something really special, it is one of the last 38 flying Spitfires and it was built in 1944.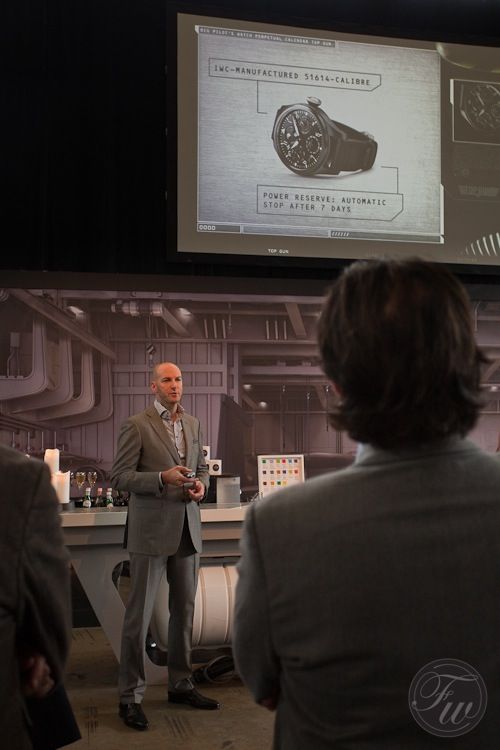 Of course, we were there as well and had a wonderful time thanks to the entire IWC crew and all other participants. It was great to finally see some faces to names (Facebook, e-mail and so on). Below, the new top of the bill IWC Spitfire Perpetual Calendar Digital Date-Month (it will retail for 49.300,- EUR).
Our photo album at our Fratellowatches Facebook page has over 50 photos of the IWC event. Click here to go there and make sure to like our page. Expect to see some IWC Pilot watch reviews soon here at Fratellowatches.