Have Your Say In The Design Of A Unique New Heritage Chronograph
Get involved and create something awesome together!
Catering to all tastes is nearly impossible, says Tom van Wijlick, CEO of Lebois & Co. And that's something I can attest to as well, looking back on some of the collaborations we did ourselves with brands.
Some people will love it. Others? Well, not so much. Yet the Dutch-owned Swiss Lebois & Co brand is now asking their fans to help decide on the looks of its latest model.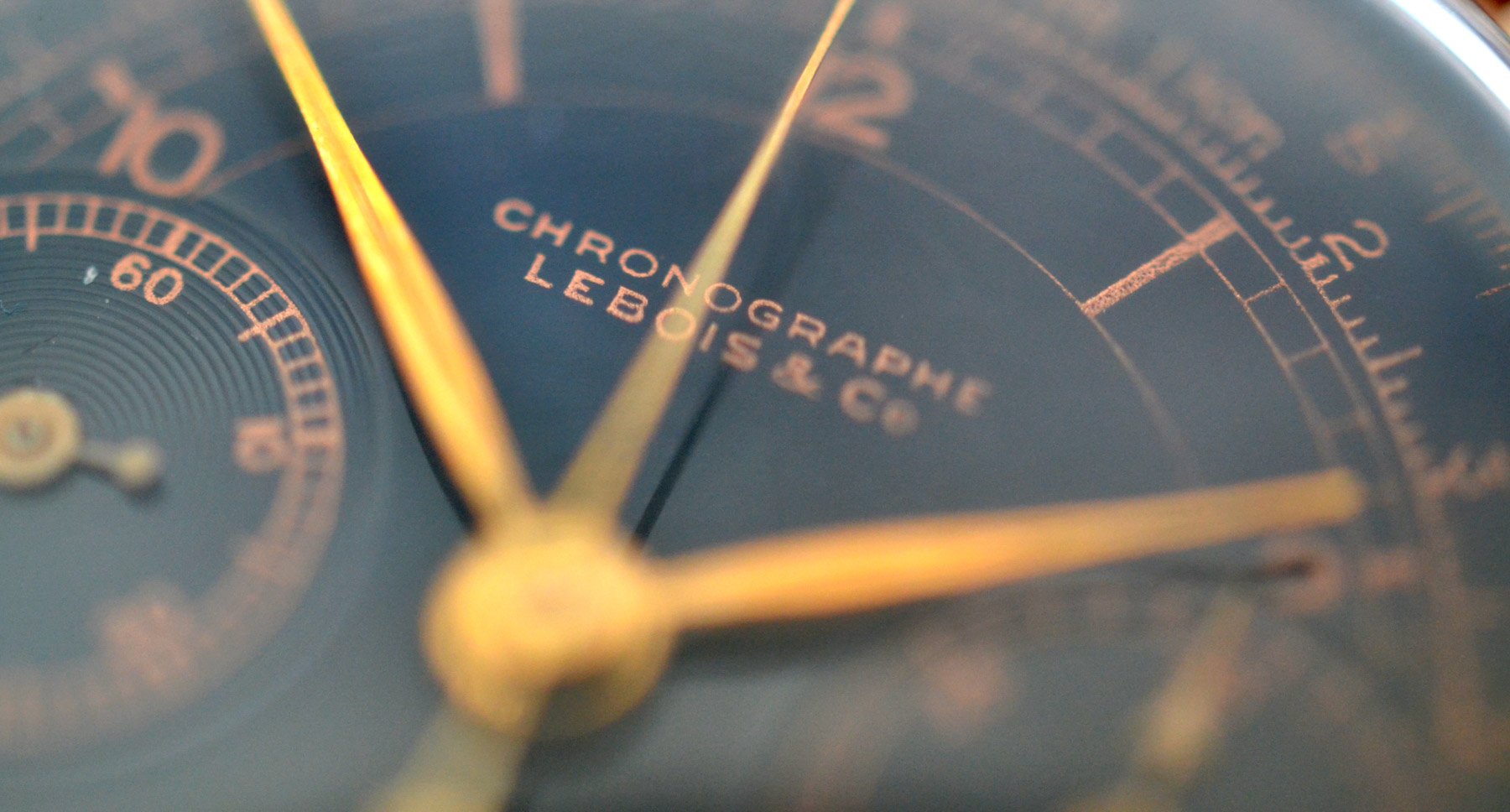 A unique new heritage chronograph
Lebois & Co is not the first watch brand looking for input from its (future) clients. Similar projects have been run in the past, mainly by smaller, independent brands. Yet I also remember TAG Heuer asking collectors for input back in 2017 with regards to the Autavia. In my opinion, the challenge for watch brands lies in the fact that they'll have to let go of their preconceived ideas and make concessions in the design process based on the preferences of their audience. If the majority of the fans want a black dial, but you — as the company owner — are convinced it must have a salmon dial, you will have to give in and end up making a watch with a black dial. The majority will absolutely love the black-dialed watch, but does it still reflect your company's core values? In my opinion, this is a very thin line.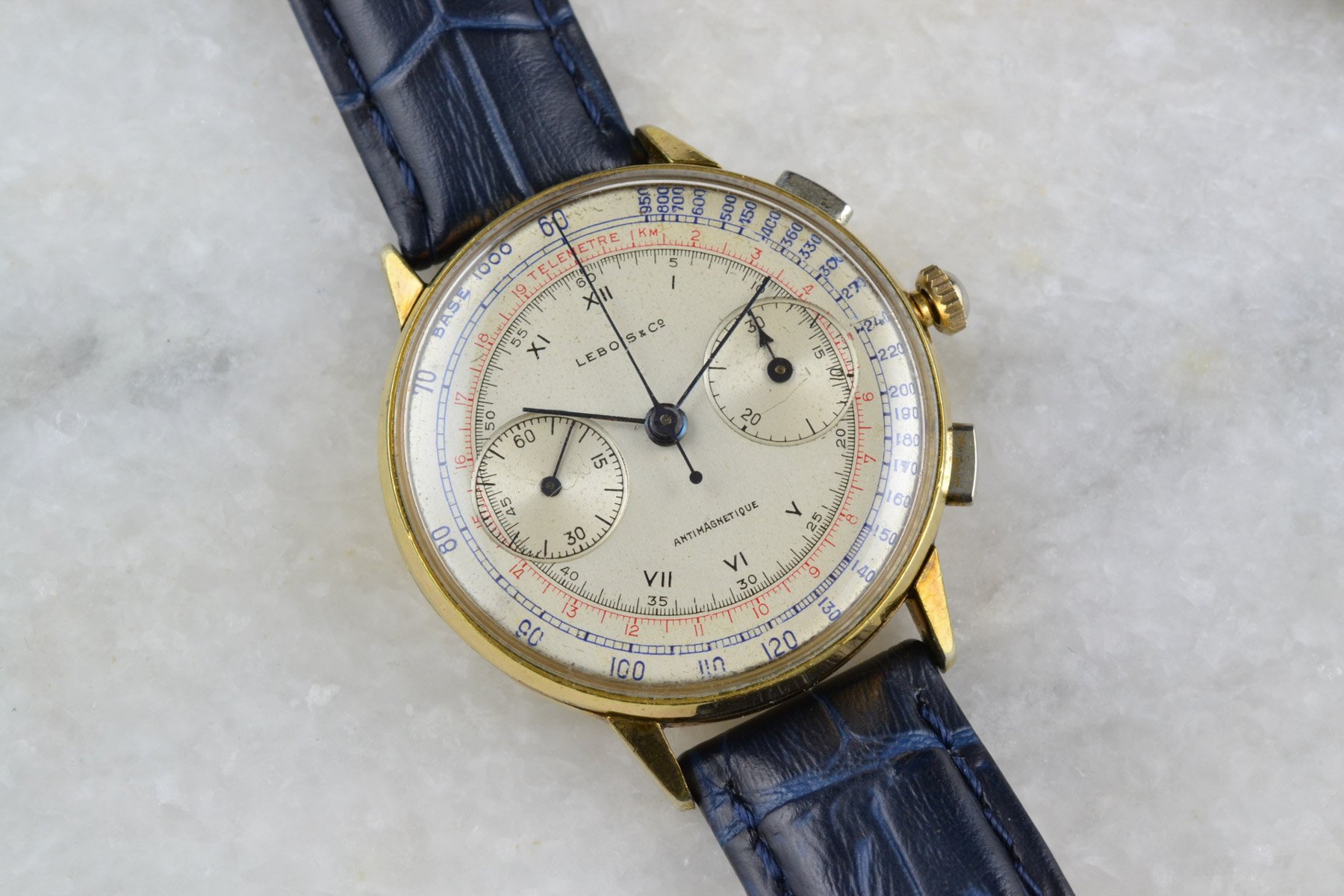 Multiple-Choice Poll
Lebois & Co gave it a lot of thought. The brand has found a clever middle ground: in a multiple-choice styled poll, contributors may vote for a limited set of options for the dials, casings, wrist bands, and movements by clicking example pictures of previous models. Fans can have a say without venturing from the company's pre-set course. This will lead to a final product both the company and its fans can get behind. It will, as a result, be fully in line with Lebois & Co's brand identity.
Lebois has already decided it must be a 1940s inspired chronograph watch, much like the original Lebois & Co chronographs from that era. And, very importantly, it must have a proper mechanical chronograph movement. Here, Lebois & Co actually gives us two options. A shuttle cam chronograph movement, like the Valjoux 7750/Sellita SW510, or a column-wheel movement (probably powered by a Manufacture La Joux-Perret LJP7773).
In the description on the voting website, Lebois & Co urges you to go for the latter. They also list pros and cons for each type of movement: the biggest downside to the column-wheel movement is its effect on the price (a difference of about €250). But it is really up to the fans to weigh their options, and we have seen that real enthusiasts do not mind a price increase if it benefits the overall specs.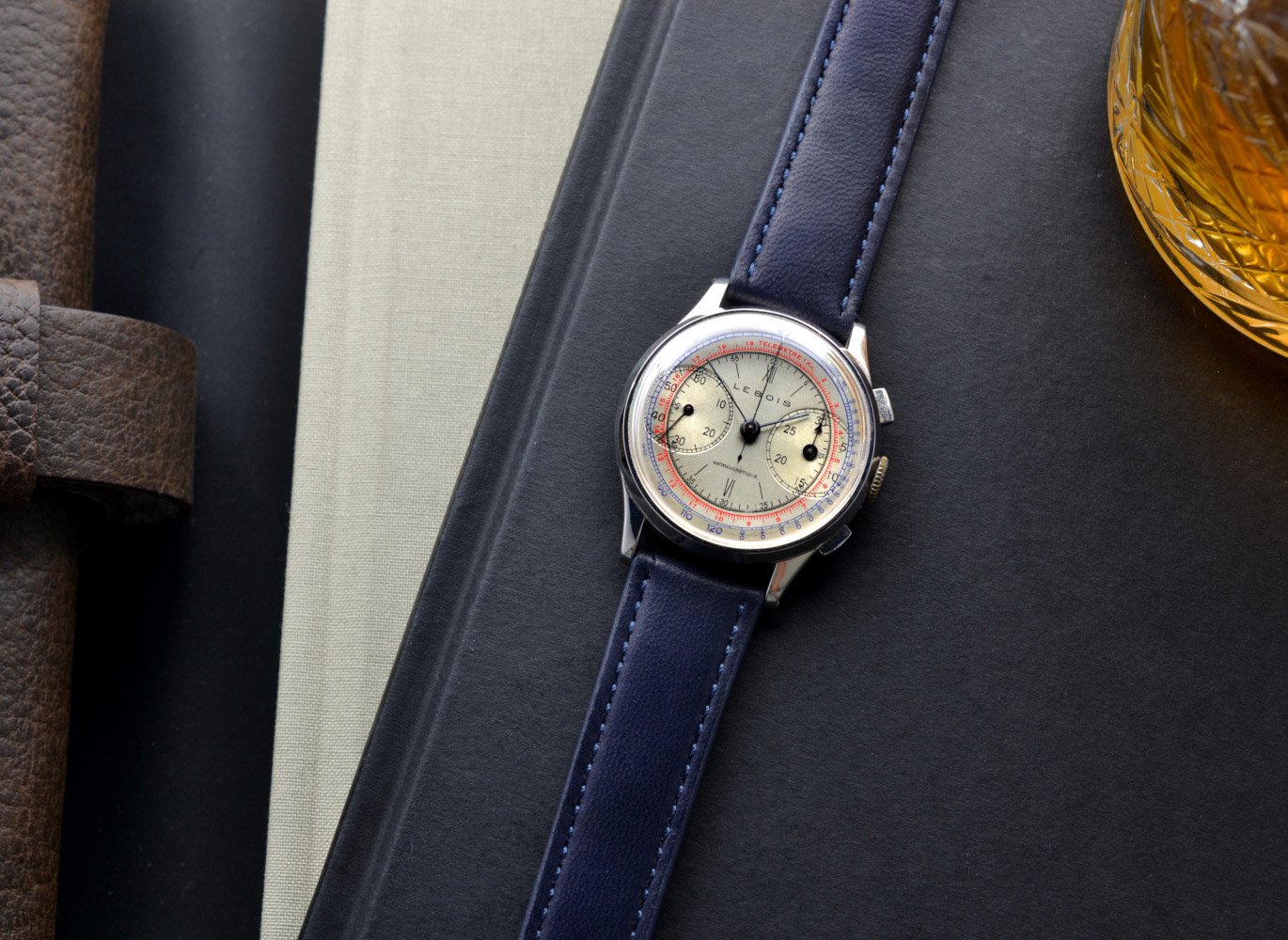 On their CoLAB website, the watch brand does not provide any specific information on cases yet. The original Lebois & Co chronograph and the selected watches they use for voting are very similar in terms of design. Still, there's no clear image of what the final watch design will look like. "That's the exciting bit," says Van Wijlick, "because apart from a few rough outlines, we have no exact idea yet what the heritage chronograph watch is going to look like. But it's going to be beautiful. It's like waiting for a child to be born."
Van Wylick brings his own experiences as a watch collector into the mix as well. He has spent numerous hours in forums to discuss watches, be they vintage or new. Whether it is the price, shape, colors, or movements, nothing remains undiscussed. "The people I talk to often make valid points," says Van Wijlick. "The world of watches can benefit from our fans' expertise. This is why we want to ask their opinion and co-create a highly appealing Heritage Chronograph."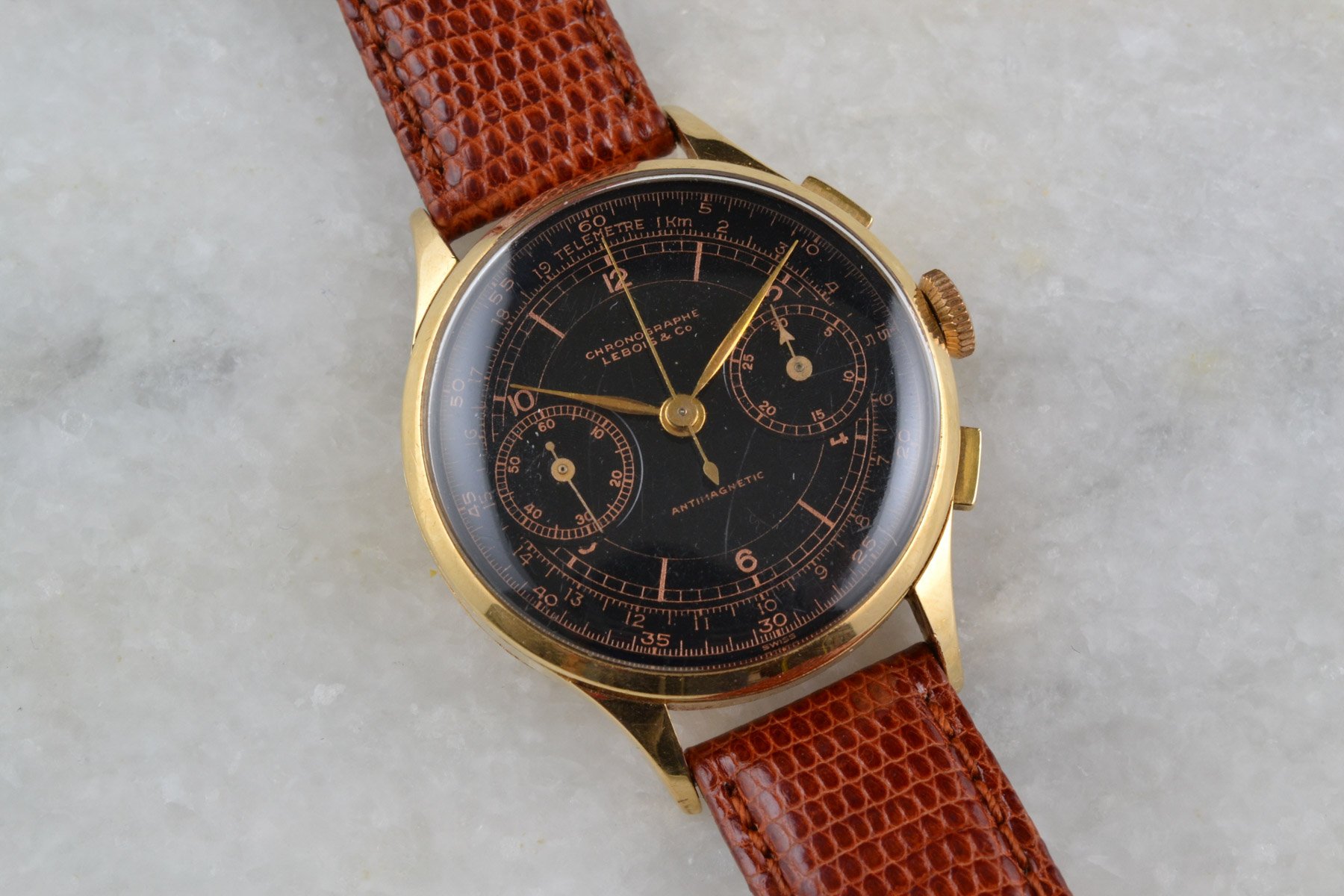 Talk to the manager
As a means to reach out, Van Wylick has introduced so-called Coffee Catch-Ups. While they may seem nothing more than ordinary Zoom meetings at first thought, they do let fans quite literally get up-close and personal, and "talk to the manager". It is the closest a fan can get to the decision-makers and designers of their favorite watches.
It brings industry enthusiasts together and lets them chat about their beloved subjects with like-minded people. And it works in both directions, as Van Wylick can explain certain choices to his audience directly. Topics of the Coffee Catch-Ups will be the project itself and its progress, as well as watches in general. Disclaimer: subscribers will need to bring their own coffee (but most of us will be used to that by now).
Have Your Say In The Heritage Chronograph
On the CoLAB platform, you will be able to closely follow the design process of this new Lebois & Co Heritage Chronograph, and have your say, of course. What do you think of such a collaboration platform and concept? Will this lead to the optimal chronograph because so many collectors and enthusiasts are involved? Or will it result in a bland, middle-of-the-road product without any character, because the brand has made too many concessions to keep the majority happy? Please let us know in the comments below. Visit the CoLAB platform here.