Micro Brand – Mercer Watch Co Brigadier
On a weekly basis we receive quite a bit of introductions to new (micro) watch brands. Somehow, it seems that there is a huge interest in them as they are able to quickly raise enough funds to start producing watches after they showed their plans to the public. One of the reasons is perhaps that a lot of these micro brands are able to keep the price very reasonable at the end. Not everyone has $5000 USD to spend on a watch, we are pretty well aware of that after our huge survey last year. See the chart below, which shows that 20,62% of our readers is spending (and obviously interested) in watches with a price tag below $ 1000 USD. Enter micro brands. Besides being able to choose from a variety of Seiko, Citizen, Hamilton, Tissot etc watches, some people rather own something unique or 'special'.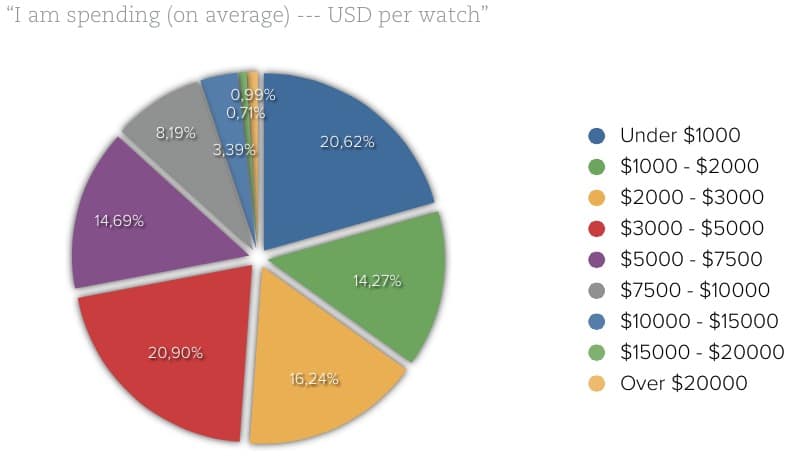 Mercer Watch Co
This is where a micro brand like Mercer Watch Co comes to the table with their Brigadier timepiece. Named after Brigadier General Hugh Mercer – a key player in the battles of Trenton and Princeton. Mercer Watch Co founder Scott Vuocolo is a history buff and decided to make a referral to this doctor, soldier and accomplished leader at the time.
Let's start with the price of the Mercer Watch Co Brigadier watch. After the crowd funding period (which ends at the 29th of March), the Brigadier watch will retail for $349USD. It fits perfectly in the budget of 20,62% of our readers. However, if you want to become a financial backer of Mercer Watch Co, there are still some interesting options left for you that will enable you to own a Mercer Brigadier for $249USD. Estimated delivery will be in July 2015.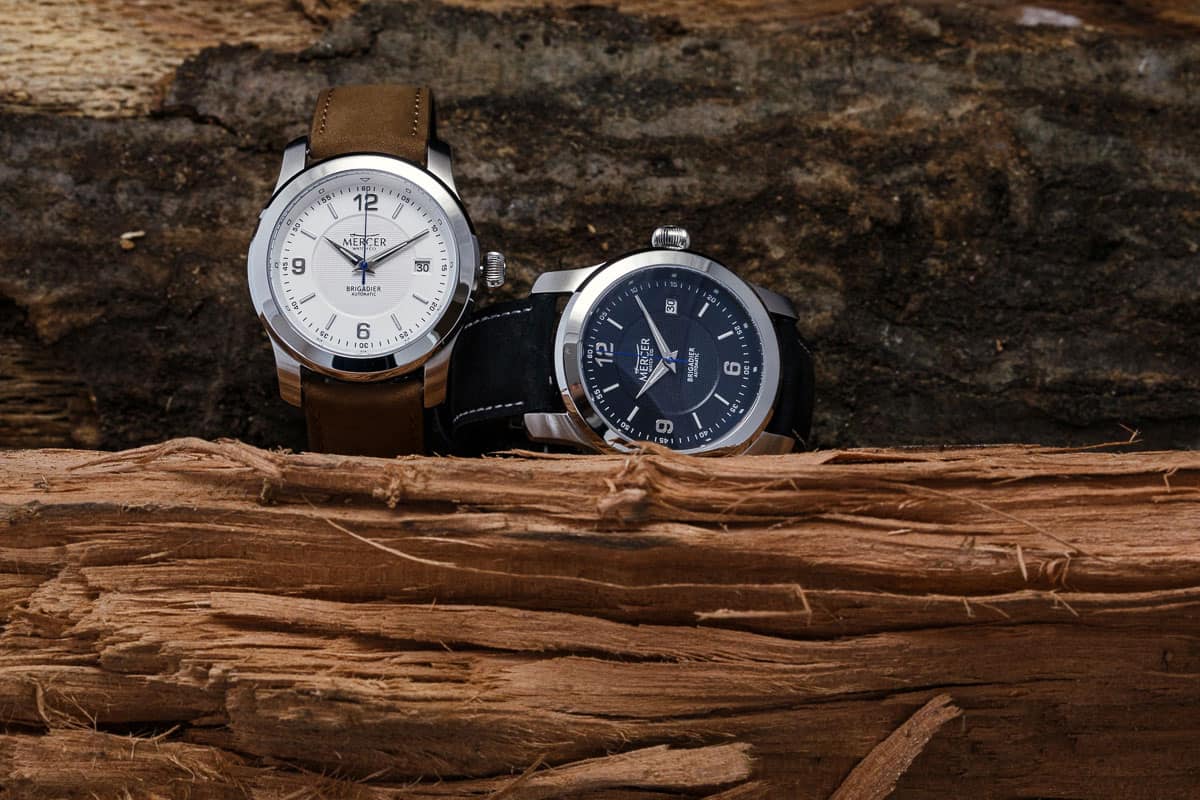 The original goal of $18.000 USD was hit after just 8 hours after going live with the project on Kickstarter. Scott decided to add extra goals in order to spice up the watch with a display back (unlocked at $32.000 USD) and a decorated rotor (unlocked at $58.000 USD). Mercer Watch Co is now at $84.000 USD with a couple of weeks to go. When $100.000 USD is reached, the buyer of the Mercer Brigadier watch will receive two straps with the watch.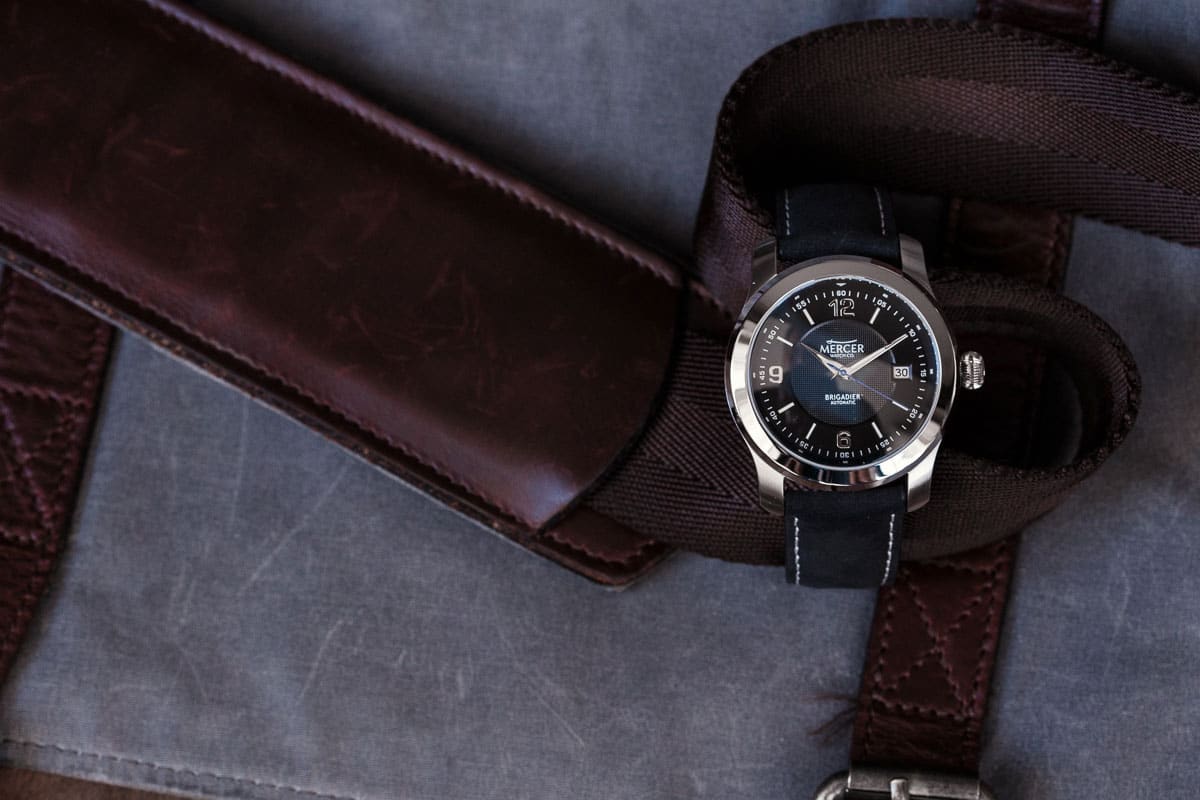 With still 23 days to go, chances are big that you will receive the Mercer Brigadier watch with two straps and for a much lower price than its suggested retail of $349.- USD. Hop over to their Kickstarter project website for more information and the various options for backers.
The Mercer Brigadier is made of stainless steel (316L grade) and measures 42mm in diameter and 12mm in thickness. Inside, Mercer decided to go with a solid performing self-winding Miyota 9015 movement. The guilloché dial has been applied with Super Luminova and is safely tucked away under a sapphire crystal. Although the transparent case back is already unlocked during the funding phase, you can still opt for the original engraved case back. The watch comes with a (or two, if the next goal is reached) nice leather suede strap with folding buckle.
More information can be found on Mercer Watch Co on-line.