Mileneal – Watches For Made For The Young Working Class
MILENEAL a new and emerging brand of men's watches will be catering to an exclusive niche – the young and dynamic working class mainly comprised of millennials, the watch design is a stylish combination of comfort, quality and versatility. Its inspired design is an ode to geometry and nature.
The new micro brand's tagline is "be complete now", giving the idea that that millennials or young working adults need not wait to save up and make money to buy that overpriced watch. Ironically, as time waits for no man, Mileneal aims to provide a solution to young working adults to own a timepiece that is of good quality, design & style. Filling that void on that bare wrist with the inexpensive yet sophisticated Mileneal watch.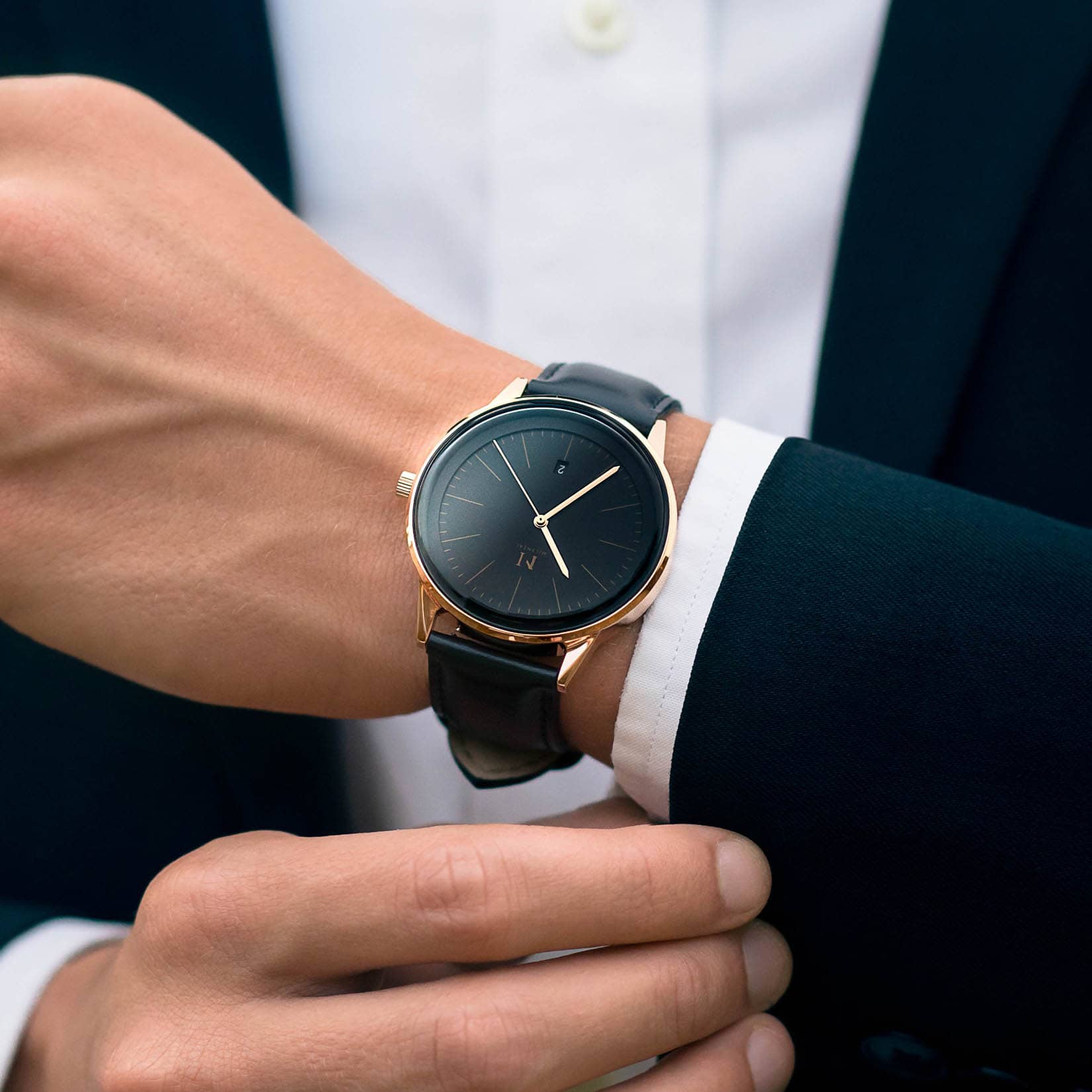 The watch design focuses on versatility a reflection of the dynamic nature of millennials; the practical design is perfect for the professional setting of an office and even for night outs. The watch dial/surface is inspired by architecture and geometry with clean lines and a slim case. The thin indexes are mimic of made made measuring apparatus like rulers and protractors while the multi-layer dials exhibits a more dimensional feel. The glass or lens, on the other hand, is more of an inspiration of nature, mimicking the look of a water droplet or dew on leaves.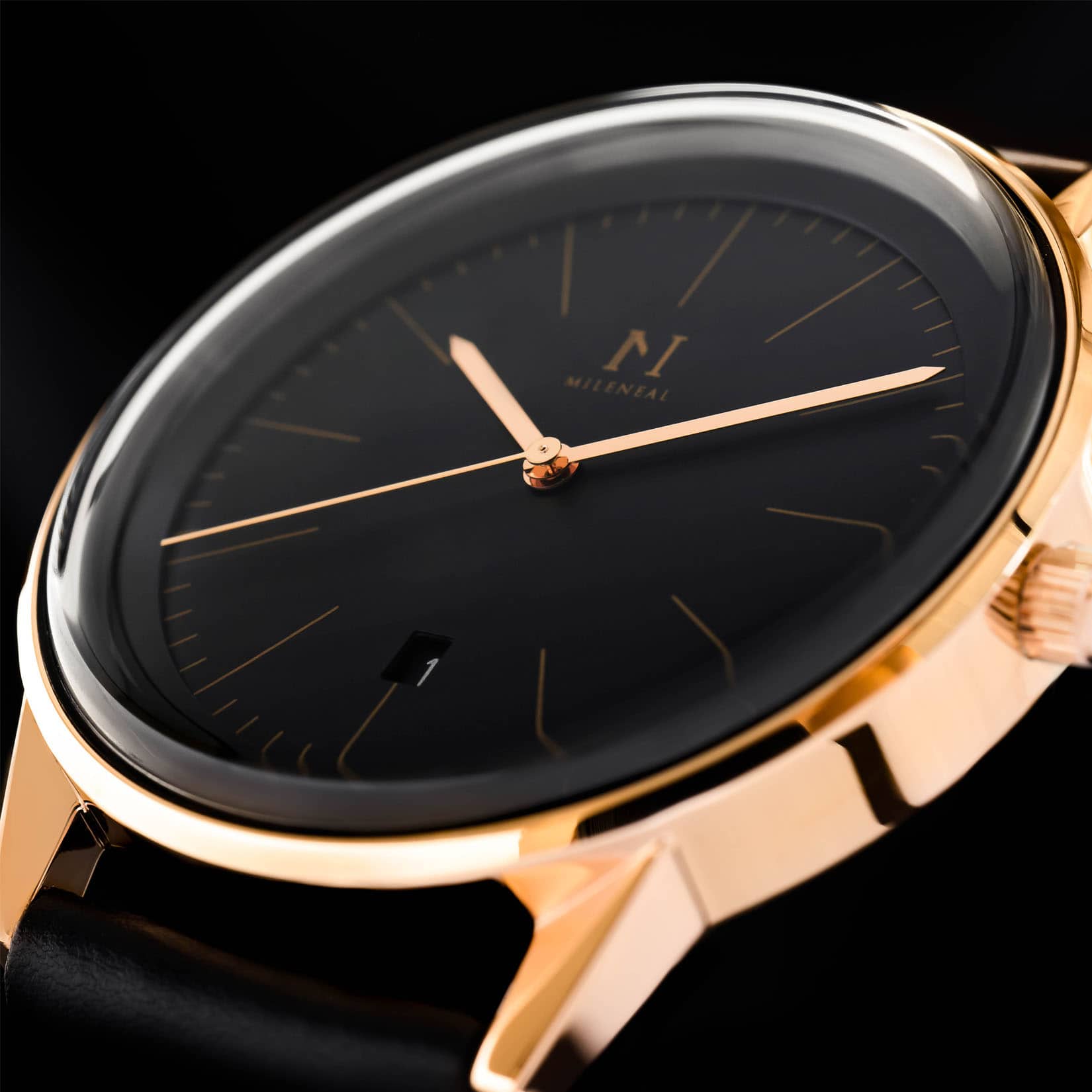 In the heart of the watch lies a MIYOTA GM10 movement. With this movement, the surface is equipped with the hour, minute and second hand. This is also complemented with a date indication. As watch lovers, we know how it feels switching between watches and then at times looking at your wrist to check the date, only to find that there's none. The GM10 provides just the right basic functions while keeping the watch at a slimmer profile.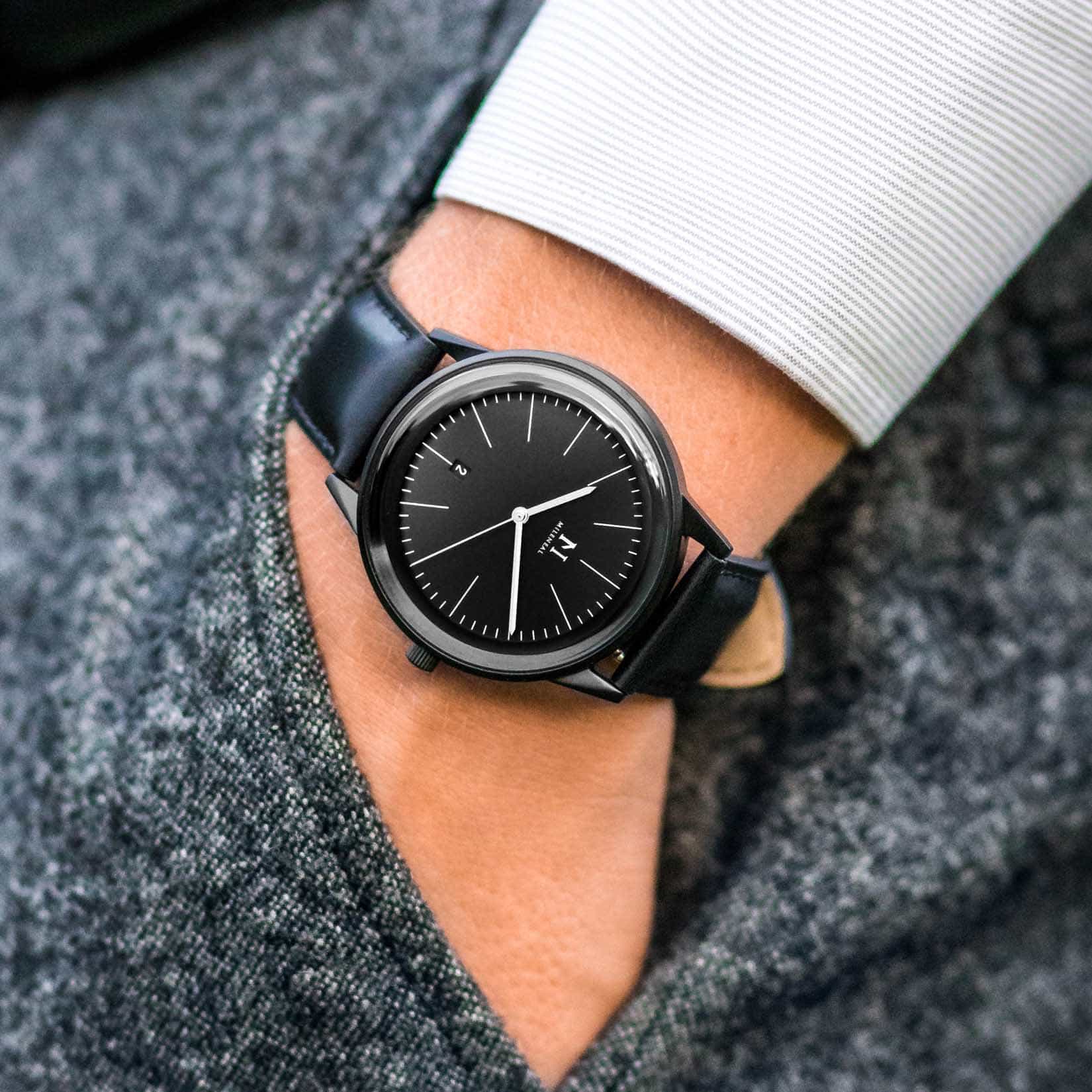 The dial is protected by a double radian domed glass. Often for such glass design with curved edges, the material used is either mineral or Hesalite. Here, the mineral glass is used as it is more scratch resistant compared to Hesalite. A layer of sapphire coating is added to further enhance its resistance to scratches. The final outcome is a smoothly shaped protection complementing the multi-layered dial within.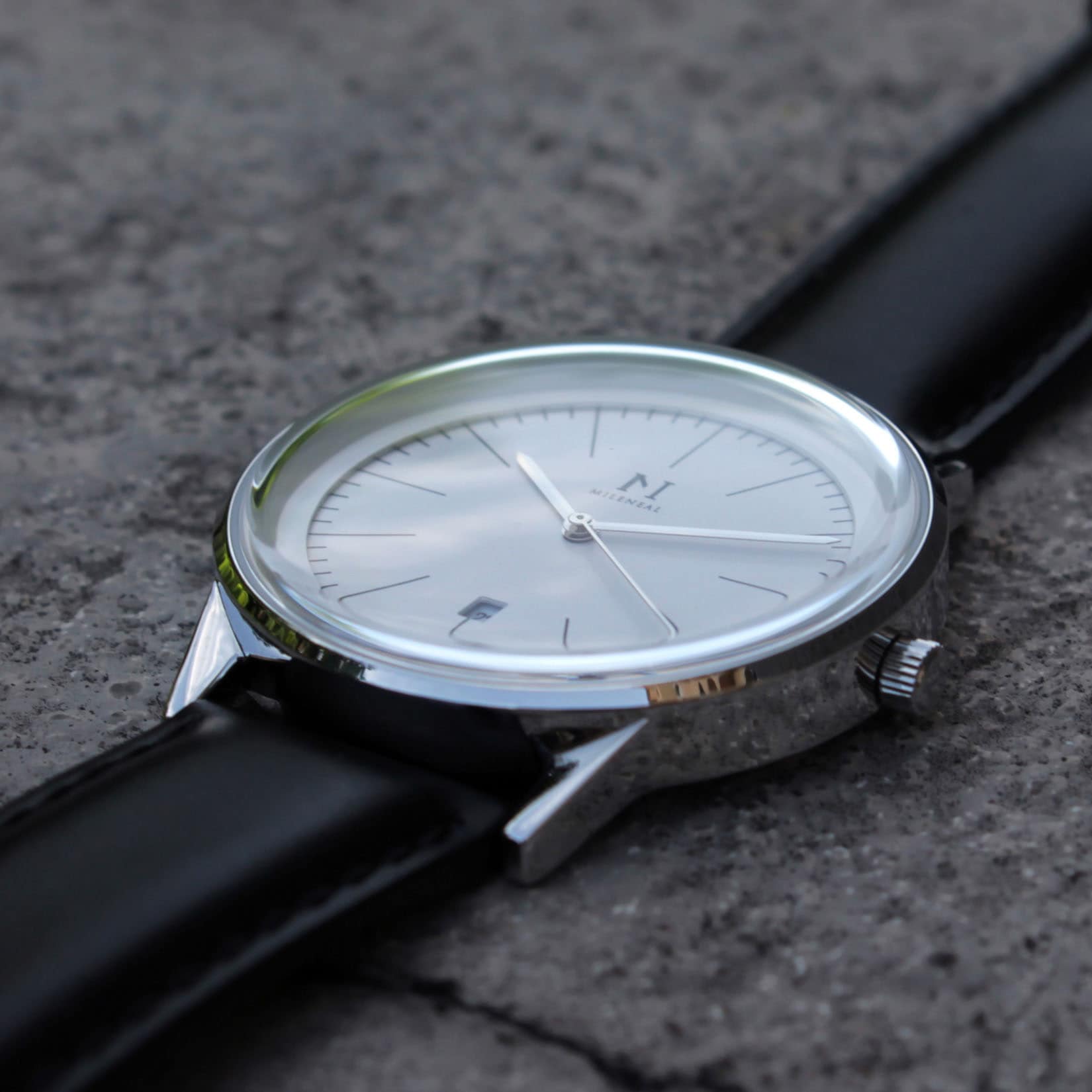 The watch body or case is made of 316L stainless steel. This "surgical grade" stainless steel as some would call it, has low carbon content and is extremely resistant to corrosion. This is topped with a polished finishing, giving the overall timepiece an elegant appearance. The final touch are the genuine leathers straps and the result is a timepiece that would fit handsomely onto your wrist.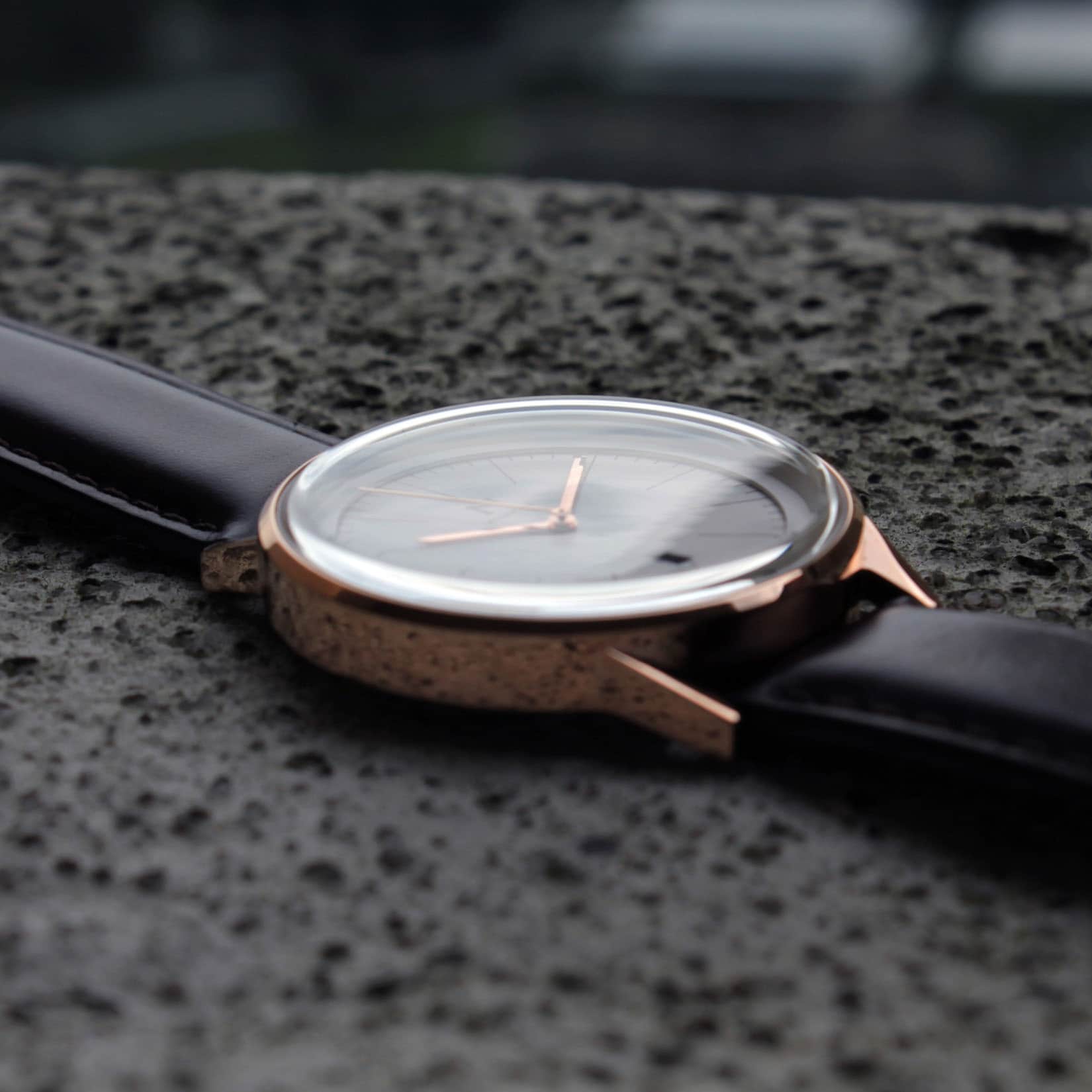 The design team behind the line of watches has already completed and finalized the design and will be launching their first ever Kickstarter campaign end of October.
More information via www.mileneal.com and follow us on Instagram and Facebook.