Only Watch 2021 Watches That Could Only Be For Only Watch — The Top Three
The madness among the marvels, and the marvel among the madness...
This article is a direct counterpoint to the article I released 90 minutes ago. Whenever Only Watch lights up the internet, we are reminded of one thing: there's no accounting for bad taste. Truthfully, however, what I define as bad taste could be seen as quite the opposite from another man's point of view. Exactly how far apart my taste is from that of the future owners of these watches will become apparent when they go under the hammer in November. Before then, though, why don't we have a bit of fun sharing our candid thoughts on the below…
Please dive into the comments and tell me what you think of the watches featured in this article and the one from earlier today (you can read it here: it's slightly more positive). Here I've picked three examples of perhaps what Only Watch is best known for: total and utter insanity. These pieces are on this list because they are a) to wild for any cage known for humankind, let alone the fleshy wrist of a person, and b) because they make no sense when compared to the bread and butter of the brand's regular collection. You might think that's cool. Maybe I do too. But it's also lazy when you look at it from another way. From a third angle, it is also a bit of a slap in the face for your fans, who might want to bid on it themselves.
On the plus side, it's good for the charity and sustains the whole point of the event. Talking of charity, whoever buys the first one on this list will need a heart full of it…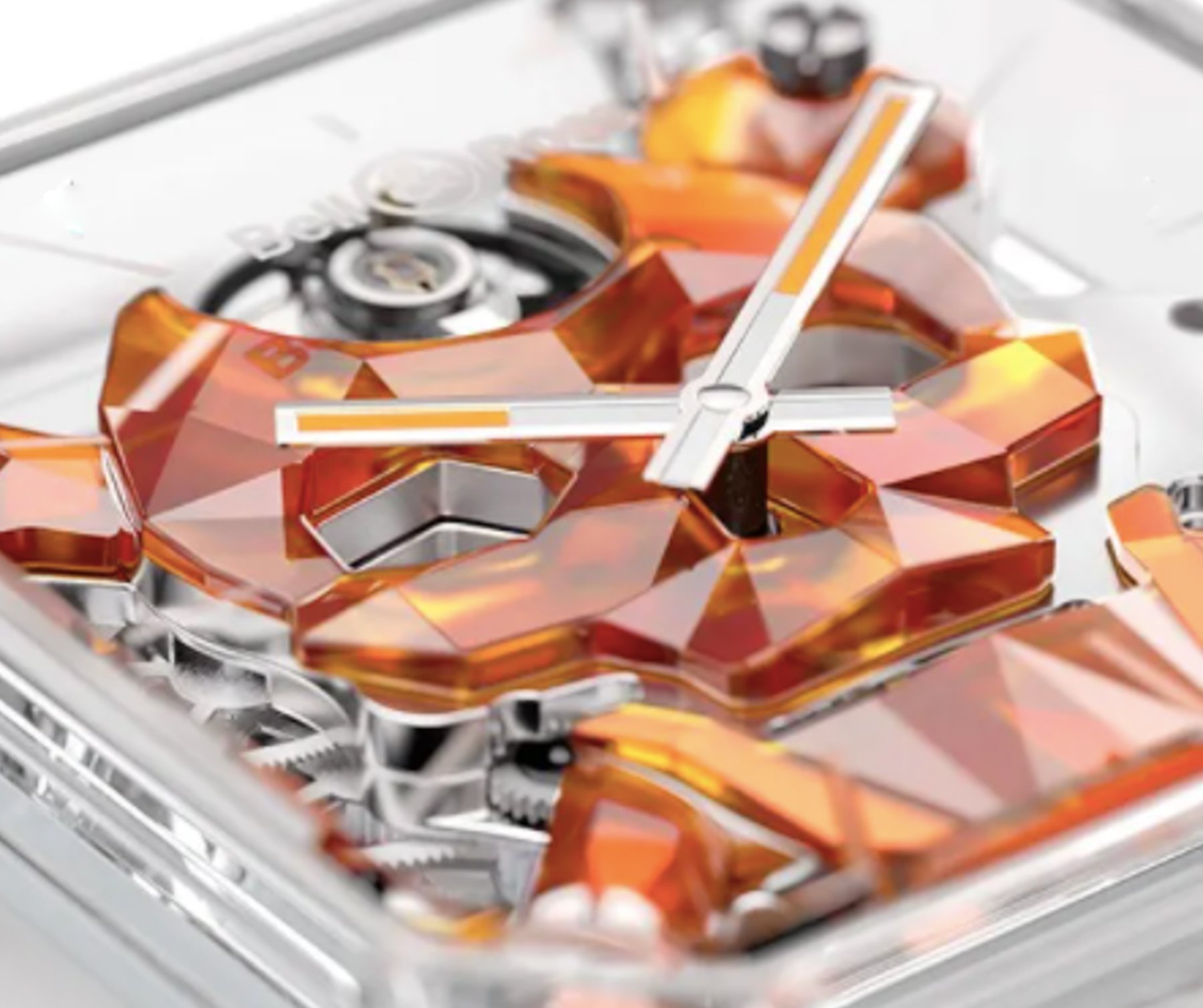 BELL & ROSS BR 01 Cyber Skull Sapphire Only Watch
You know, for someone that actually owns a Bell & Ross (Guynemer Limited Edition), I really don't have a huge amount of patience for the craziness in which the brand often indulges. Do I think this watch looks cool? You know what? I actually do! But do I think it is beyond ridiculous? You bet. The only thing that keeps my respect for B&R intact is that I am convinced they know that. This watch may be thoroughly nuts, but it is at least self-aware. This watch could very much only be for Only Watch. Thank heavens for that!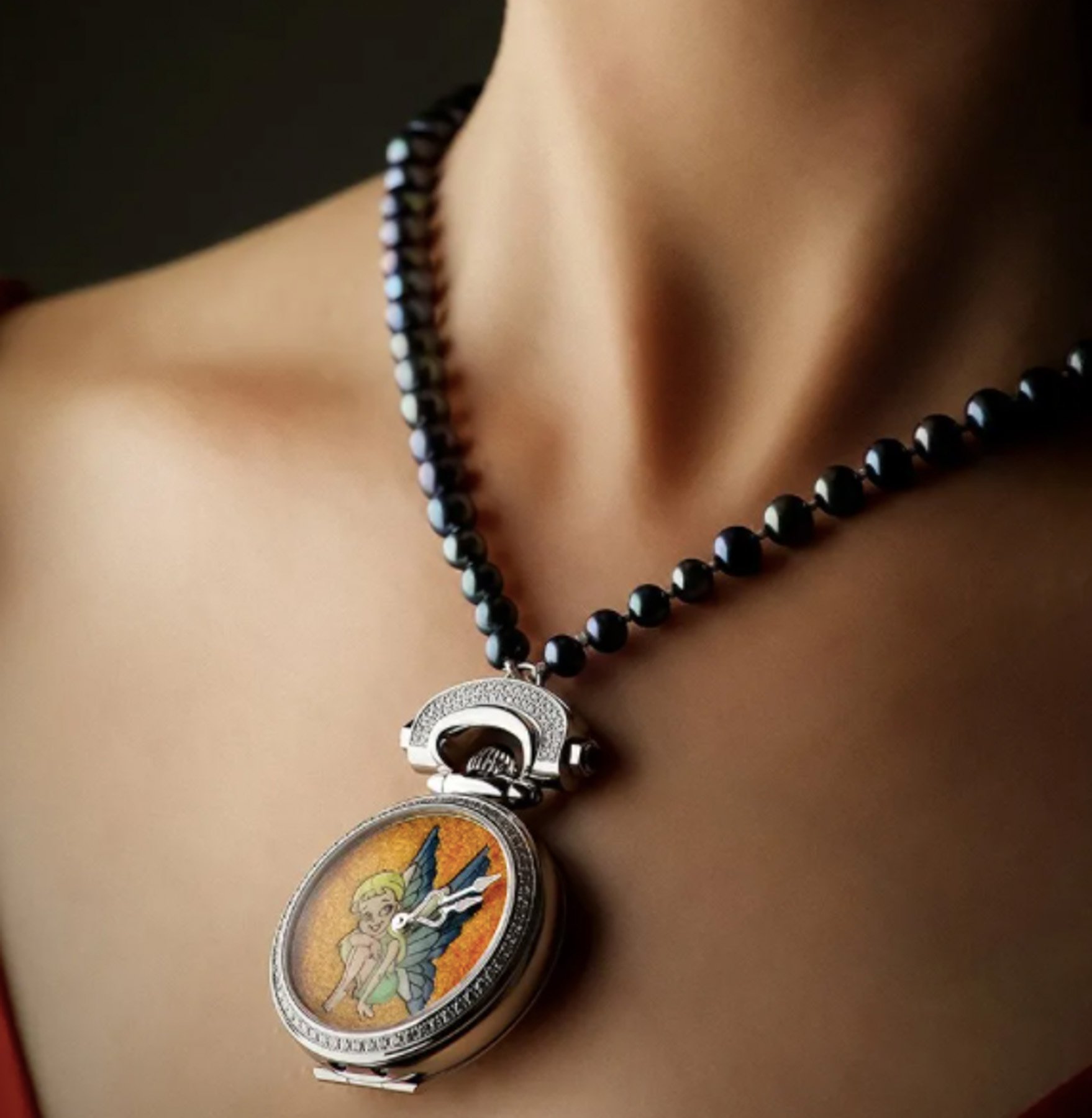 Bovet Miss Audrey Sweet Fairy Only Watch
Err…
So, erm, Tinkerbell it is! I would love to have seen the drawing board that resulted in this cataclysmic monstrosity. In all honesty, I think I'm the only team member who is actually a fan of Bovet and always make time to visit the brand at fairs whenever I can, but this kind of "questionable decision making" really doesn't help my cause when defending "The House" to my colleagues.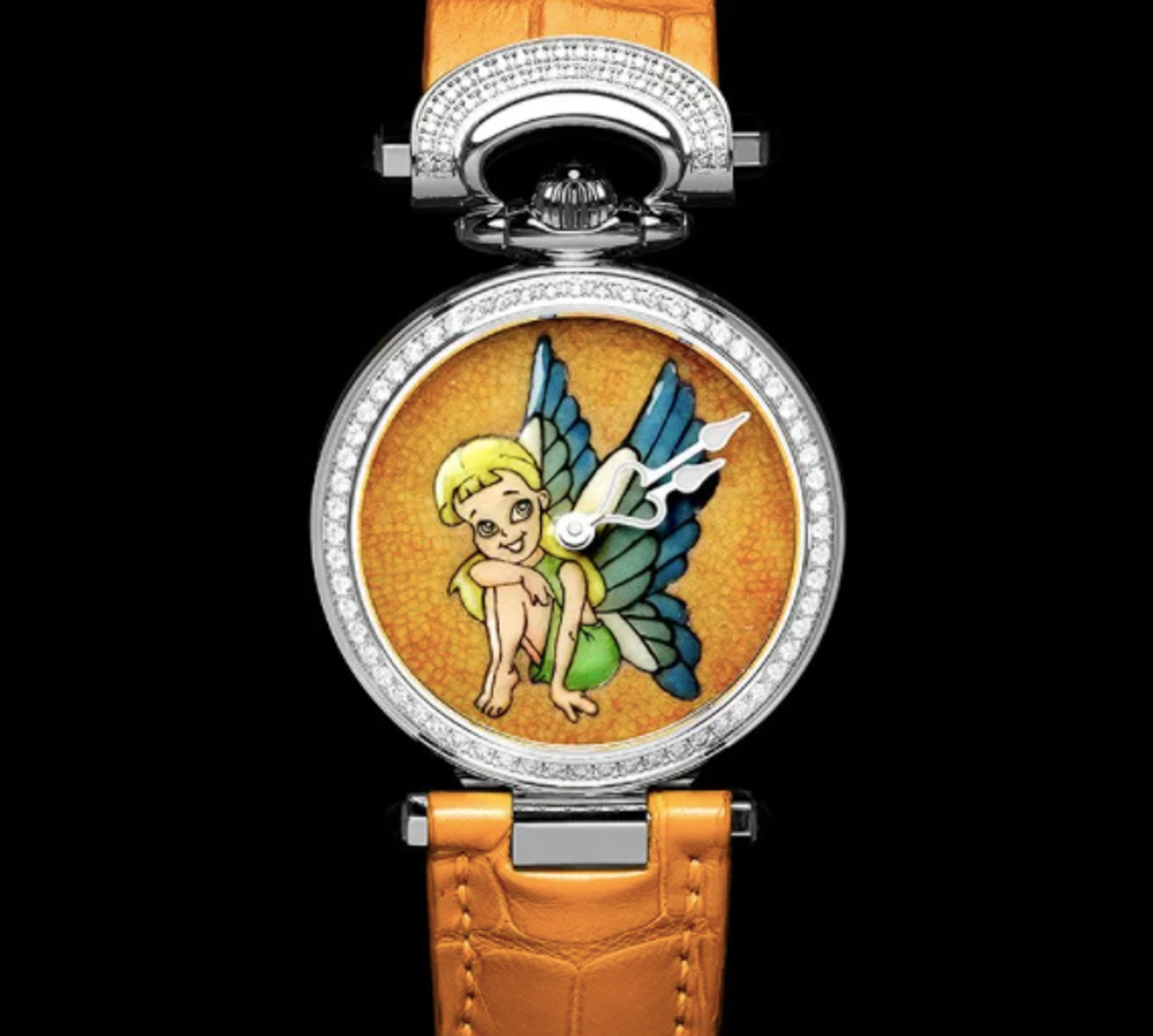 I mean, who on God's green Earth is this for? One would assume it is pitched at a female audience, but what age group? Bovet is, at its core, a classy, mature brand. And the way in which this "fairy" has been rendered looks like something off a kid's lunch box. Cartoon characters on mega-high-end watches can work (look at the super clean Coco Chanel J12 limited from a few years back — top-drawer chic, right there), but not when they're applied in such a fashion.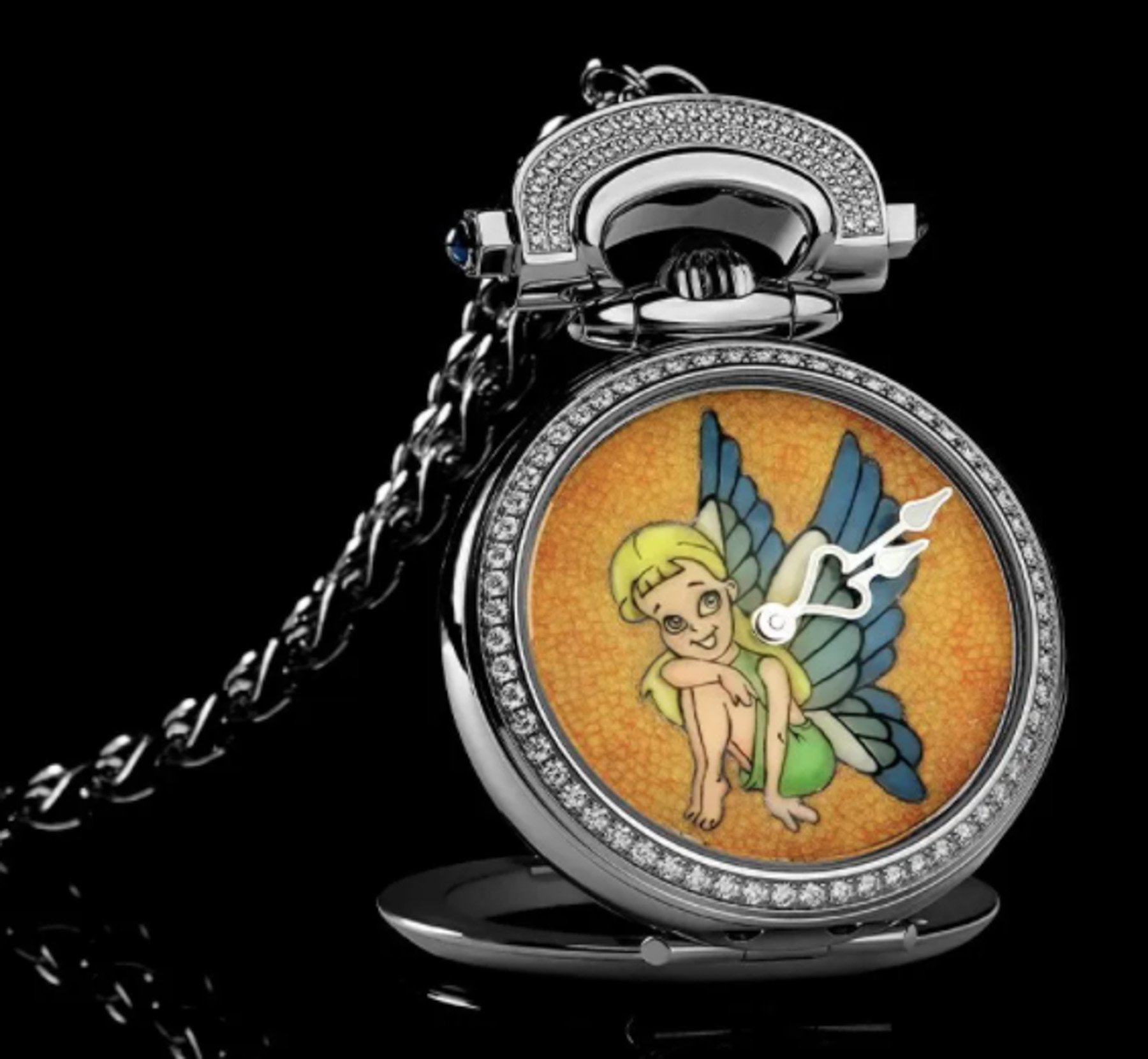 With an estimate of CHF 45,000–70,000, this is a really worthwhile addition to the line-up, but I doubt I will be bidding on this. Sorry, Bovet, this one missed the mark for me. I'm sure its new owner will think me mad, however…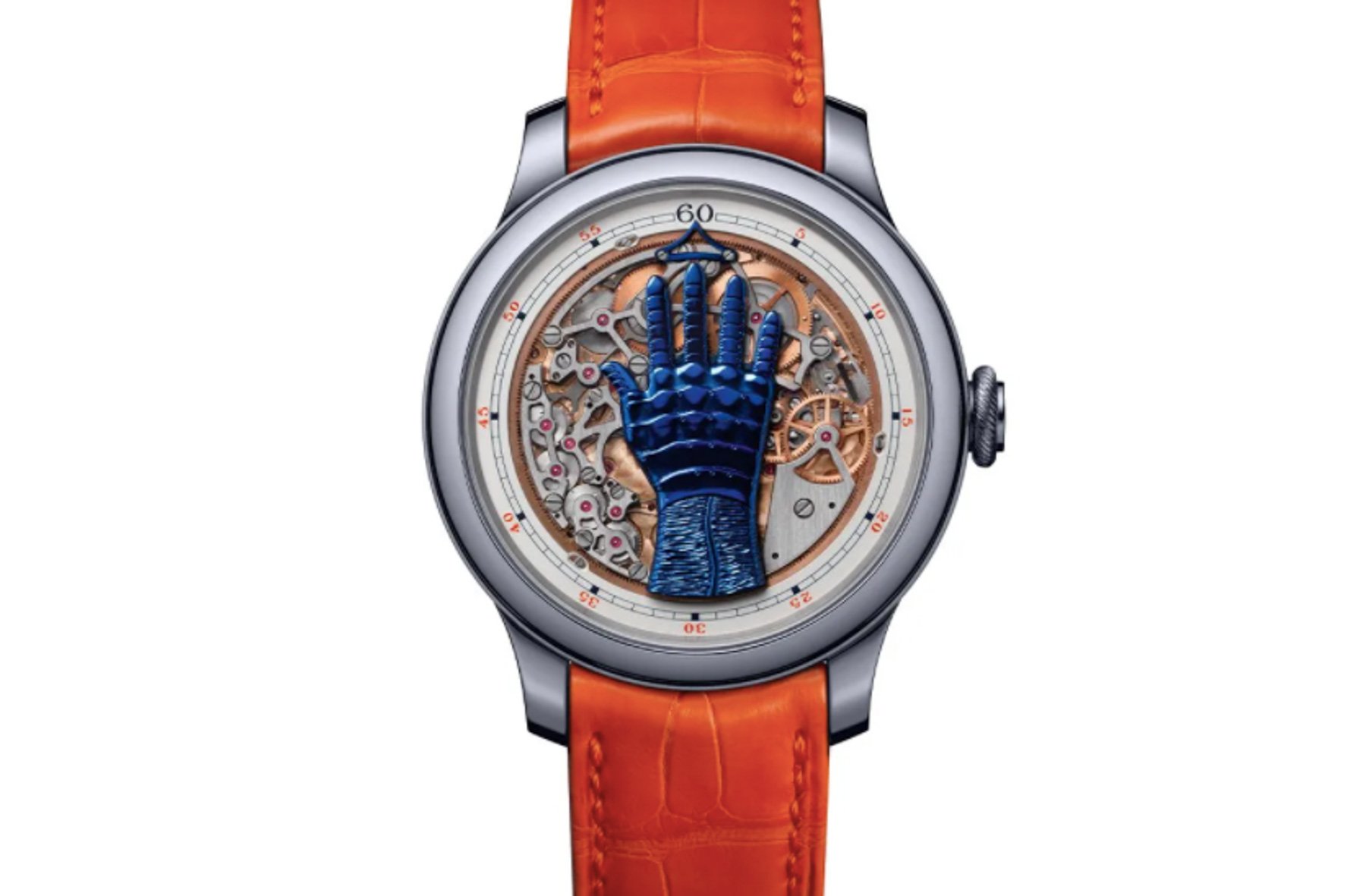 F. P. Journe × Francis Ford Coppola FFC Blue
Well, well, well, what's this? The great F. P. Journe on the naughty list? Of course, not! Remember this list isn't a list of bad watches from Only Watch. It is a list of the watches that the youth of today would refer to as the most "extra". This watch is out there even for the master himself. Throw in a legendary film director to the mix and the creation story gets interesting…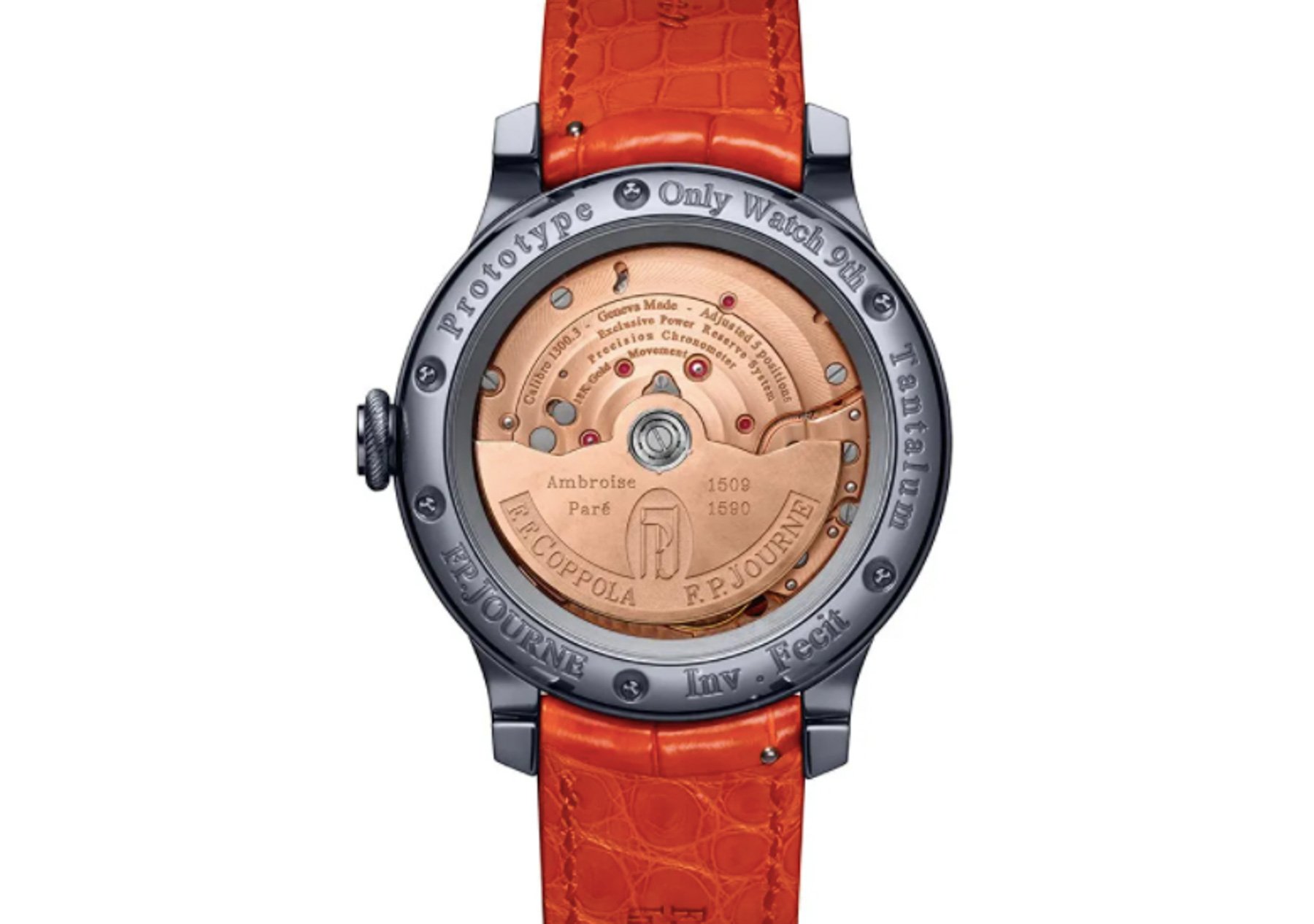 Back in 2012, Journe and Coppola were having dinner together at Coppola's place in the Napa Valley (as you do). Coppola (presumably after a few glasses of vino), asked if it would be possible to tell the time using a hand in a watch. Now, I'm not sure if he was being funny, whether he was so drunk he was being serious, or whether he meant for Journe to invent what he ended up inventing as a result, but here we are.
The fingers are inspired by a mechanical hand created by Ambroise Paré (1509–1590), the father of modern surgery. However, they have a distinctly Marvel vibe to me.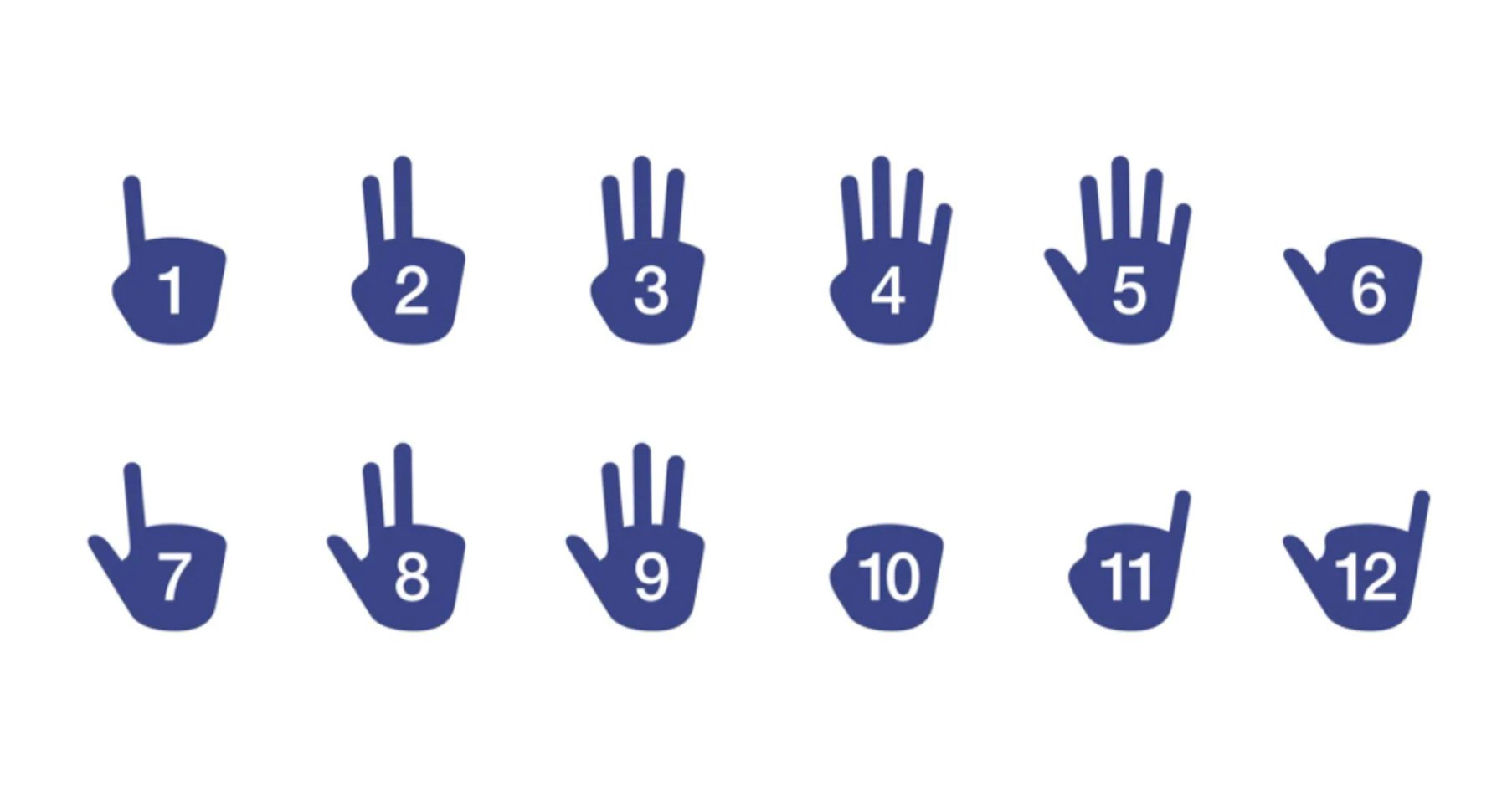 The "Thanos" watch (as I have christened it) is only 42mm wide and a staggering 10.7mm thick. Why is it so staggering to me? Because this watch features a full-blown automaton (and it is automatic). The minutes are read via a rotating disc around the outside edge of the dial, while the hours are indicated by the hand's fingers and their various positions. Five fingers, twelve hours? Yep, Journe thought the same. Please take a look at the above key. From that, I hope you will be able to appreciate the genius and madness that we're dealing with here when it comes to this latest F. P. Journe prototype. Check out the rest of this year's entries in the Only Watch auction here.