A Californian Controversy: The Origins Of The Term "California Dial" And Why It Can Mean Two Very Different Things…
A legend born beneath the SoCal sun, retold for a modern audience...
Recently, I wrote about a Rolex Panerai 3646 with an "anonymous" "California" dial due to go under the hammer at Webb's Auction House in New Zealand. One of our readers, Jeff Hess, got in touch with me to point out that my use of the term "California" to describe the dial was "misleading, erroneous, and wrong." Now, I thought that was pretty harsh, but I'm not one to take offense easily, especially when the person dishing it out has a good reason for doing so. Having looked into Jeff's justification for his claim, I found myself disagreeing with him still, but we decided together that the mysterious history of the California nickname should be shared openly with the Fratelli…
So here we are. Jeff and I worked on this article together. I wrote up the basic framework and then sent it to Jeff to tear it to shreds and call me lots of mean names. I omitted most of them for the sake of your eyes and my perilously fragile ego. Rest assured, I sobbed myself to sleep for a couple of nights as a result.
Jeff: If calling you a man of wisdom and the leader of online journalism is "Calling you names", then guilty as charged.
A bit of context for you: Jeff is the co-author of The Best of Time Rolex Wristwatches: An Unauthorized History (Schiffer Book for Collectors). He wanted me to include this tidbit of information so you all knew he wasn't some crazy person emailing me from a trash can. I actually haven't checked out his home address so I don't know that's not also true, but I'm taking him at his word. Why? Because the world needs a little bit more trust and we, as a community, need more watch discussions wherever we may find them. I hope you enjoy reading this tale as much as we did writing it.
Jeff: I am honored to gently and with good humor debate this with a man of your stature. As a long-time fan and subscriber, even old dogs like me learn something from your writings. My address has remained the same for over 35 years sol we are all good!
My stature? You know I'm not Bilbo Baggins, right?
Right?
The SoCal legend begins
It all started so well. Jeff opened his initial email with effusive words of praise about the article, the information contained within, and my haircut (the last bit is a lie, but I needed some reassurance). Then things turned brutally Sour…
"But, (you knew this was coming right?), your misuse of the term "California Dial" is alarming."
"Misuse?" I thought. "How have I misused the term California Dial? I've been in the industry for almost twenty years, I've written about countless California Dials. I've been part of the sales team during a brand launch of California Dials. Heck, I've even worked on countless California Dials at the bench? What's this guy talking about?"
Jeff continued, "To my mind, the folks who use this term typically are newbies and/or amateurs (which obviously you are not!)."
Y'know, I appreciated his tone so I read on with an open mind. He wasn't trying to bury me. He was trying to help me. But I still wasn't convinced.
"To most "California Dial" means "fake dial"," he said. "The proper term is simply half-Arabic, half-Roman. In the 1980s when we (presumably Jeff and his cohort of watch gremlins) all began this journey, whenever a dial was brown, tattered, or badly worn, we (the aforementioned gremlins) all had them refinished at a dial refinisher in California. The name of the place was Kirk Rich Dial Co."
Jeff: To be fair there were other dial companies doing it as well, not just Kirk-Rich but they did the best work back then) (and "gremlins"? If you mean me and a dozen others who are 30-year active collectors, dealers, and researchers, well, yeah. Me and my "gremlins" (some of whom own auction houses and are employed and well-known in the industry, why yes, Us "gremlins!).
Jeff: It was the wild west back then. We purists tried to temper the bad players out there, but they were everywhere. There were two camps: historian/purist/collectors and dealers who just wanted to make money. Yes, sometimes the two groups melded a bit but the more brazen dealers were on a rampage. When fancy lugs became hot on the vintage market, they employed a goldsmith to add wild fancy lugs to Pateks and Rolexes.
They sent LeCoultre watches to dial companies to refinish the dials to say "Cartier". Common Hamilton watches and even generic unsigned cheap men's watches were redone with "Tiffany" on them. Hundreds of thousands of Vintage Submariners, Daytonas, and Explorers were exported into Italy with the original bands removed since the Italians preferred leather straps.  At watch shows, dealers would often have bags and bags of genuine steel bracelets on their tables… It was a crazy time and nothing was off the table.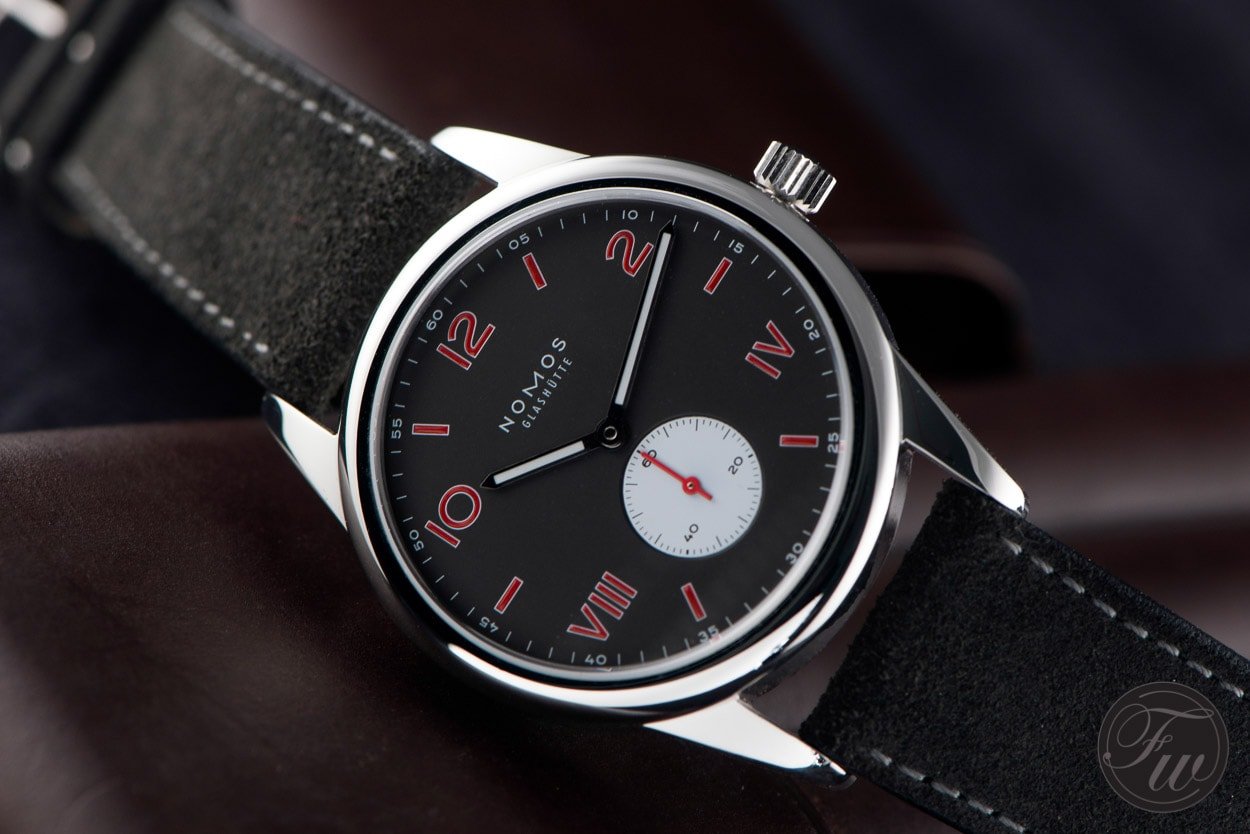 A popular style
Jeff: Since this half-Arabic, half-Roman dial was such a popular style, we often opted to turn our aging bubble back or Viceroy dials into half-Arabic, half-Roman displays. But then things took a turn for the unsavory. Scammers began to send Tudors and other Rolex products to Kirk Rich to have their watches modified. The biggest problem? Tudor watches that were rebranded "Rolex Tudor" to supposedly increase their prestige. The term "California Dial" then became known among scammers to denote a "redone" dial. In other words, it was a term that applied to fake dials.
Many online auction sites still show these aberrations for sale. EBay, to its credit, soon began deleting "Rolex Tudors" that not only erroneously had "Rolex" on the dial but usually also sported the famous redone half-Arabic half-Roman dial. Soon Kirk-rich saw the error of our mutual ways and started refusing to repaint non-original dials with this configuration. Scammers soon started using a Candian dial refinisher to do the deed instead, however…
Jeff's been banging this drum for 20 years and he reckons the industry has started to take note. And while I very much appreciate the origin story (and have no reason to doubt its legitimacy given that it makes perfect sense, seems to come from the horse's mouth, and doesn't contradict anything I held to be true previously), I don't think the quirky-cool original story of the term in any way invalidates the use of the nickname to refer to the half-Arabic, half-Roman dial set-up.
Jeff: Ahah! Now we are talking! In spite of your now calling me a "horse" (not unwarranted I guess) you admit it is a "nickname"! We are making progress!
Err. Yeah, man. It's definitely a nickname. It's a nickname either way you look at it, right?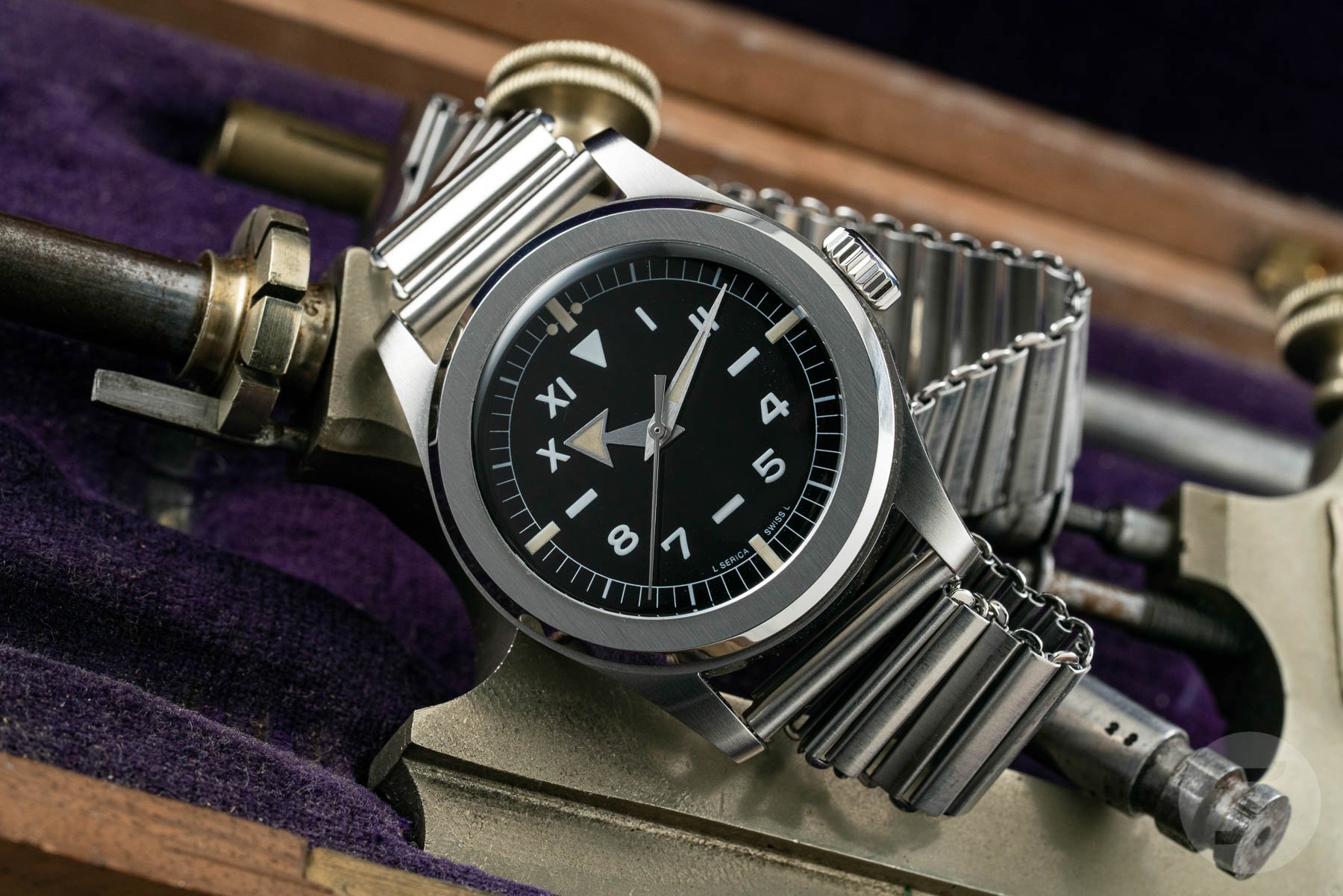 Origin stories rock
Nicknames often have odd origins. Sometimes, their emergence can seem counterintuitive. That's all well and good, but it doesn't mean that if something is widely adopted for a good and intelligible reason that it cannot continue to be used in that way (in my opinion). The term California Dial originated because of a dial refinished in California that was well-known for applying the popular half-Arabic, half-Roman design to dials submitted to it. As it seems, those services were often abused. But herein we have two totally legitimate origin arguments running concurrently. Perhaps it was used to refer to fake dials by some. What I can say for sure, is that it was also used by others to refer (rather more neatly, might I add) to the half-Arabic, half-Roman style.
Jeff: I can live with that. So, is it fair to just call it a "misnomer"? And yes it is just easier to say (and write) "California dial" instead of the proper "half-Arabic-half Roman dial. I am glad you are getting enlightened here and can meet me halfway. And nicknames will always be with us. I use them too! At least the term "bubble back" is descriptive or shape as is Big egg and small egg (ovetto and ovetino). Paul Newman? Acceptable because he wore one. But California dial? this is based on, well, fraud. 
But does it matter what it's based on? Let's face it, half-Arabic, half-Roman, isn't sufficient. It's just boringly descriptive. That format needed a name and it found one that made sense. Perhaps we should have called it a "split" dial, a "mixer", or a "bilingual", I don't know, but it is a California Dial now even if California Dial originally had a nefarious connotation.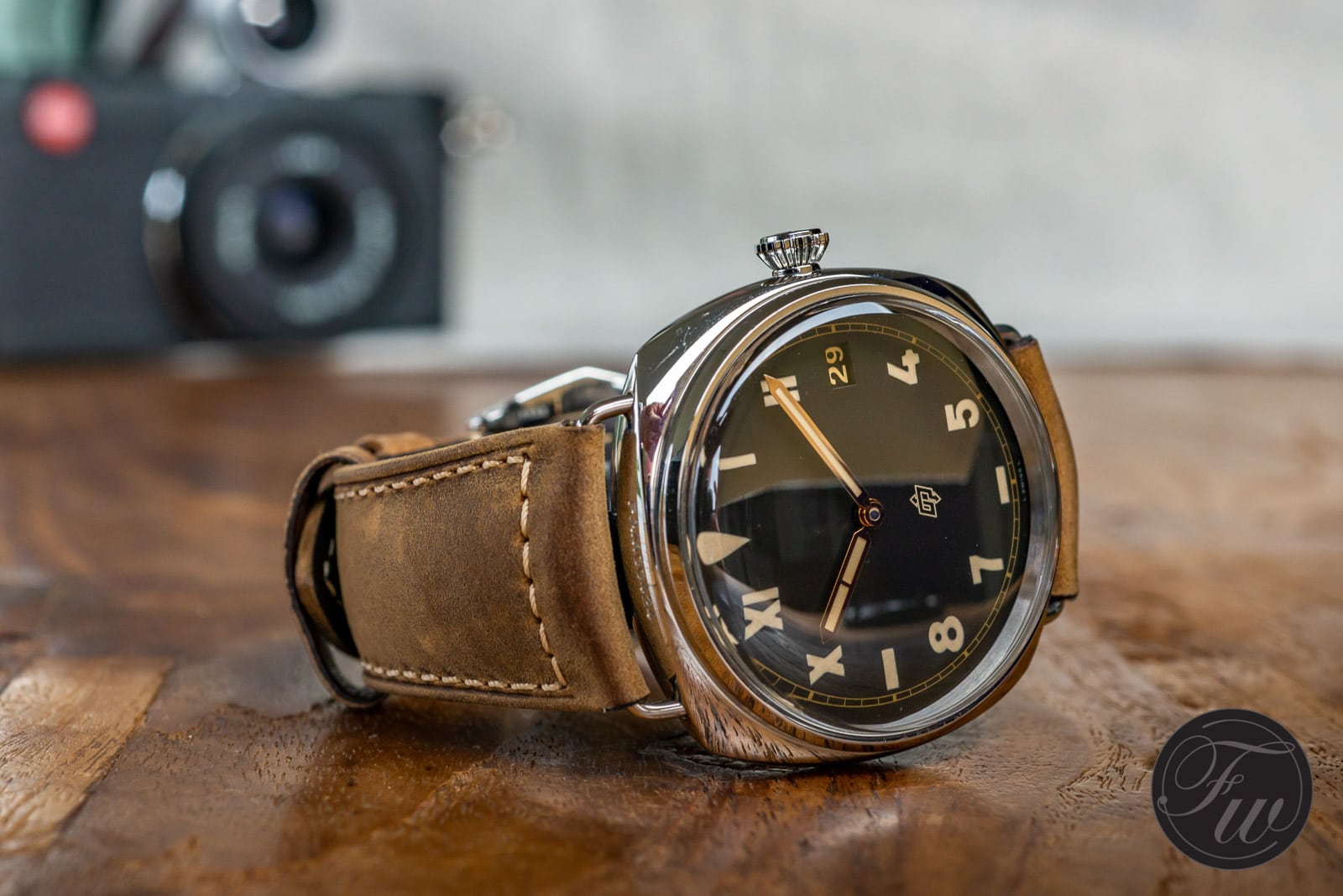 What to do with this information?
Where do we go from here? As Jeff points out, the wider-spread usage is actually wrong in his mind. But is it still wrong after all this time? Was it ever truly wrong? What do you, the Fratelli think of this? This isn't the same as the deployant/deployment buckle question that clearly has a right and erroneous answer. This is something a little more nuanced, and while presented here as relevant to this conversation only, I'm sure similar controversies exist in the industry elsewhere. If you know of any of them, please let us know!
Jeff: Hey, Rob, I am a Fratelli too! You want to talk about pet peeves and misnomers? I have a laundry list! but we'll save that for another day… Thanks Rob for the chance to "Blow off steam" and for the good-natured discussion. I wish you and your readers who are collectors "Good hunting"!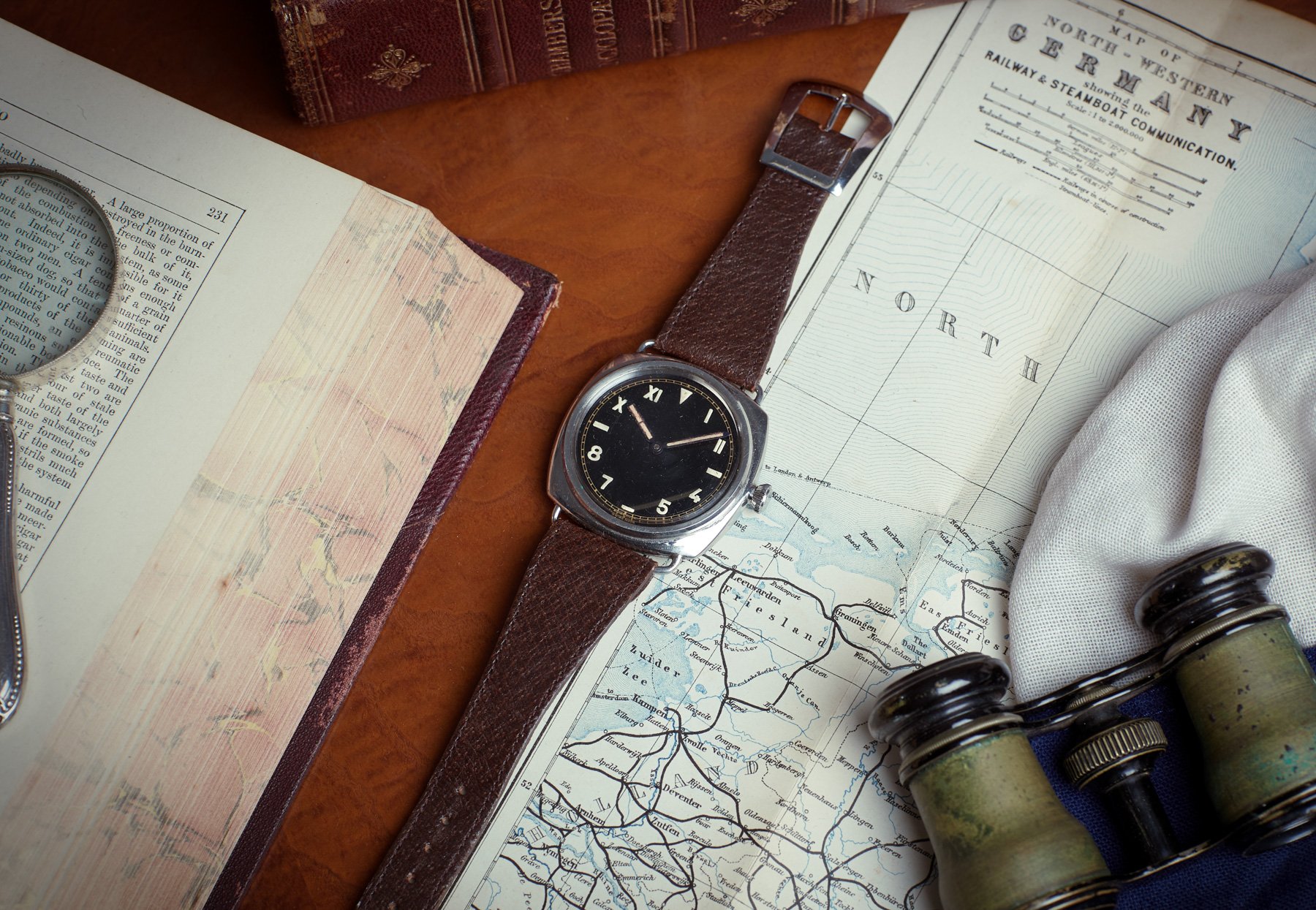 So what do you think about the California Dial controversy, Fratelli? Should it be used only for fake dials? Should it be used only for half-Arabic, half-Roman dials? Has the latter outstripped the former to claim the title as its own and its own alone? Or should we feel comfortable using it for both given the context makes it clear to what we are referring whenever we do? Answers on a postcard, please (or, better still, in the comments below).