Pre-Owned Spotlight With Brands That Have Crossed Daan's Mind This Week: Sinn, King Seiko, And Blancpain
An unexpected buy is always right around the corner!
As a watch enthusiast, you never really know when you're going to buy your next watch. It could literally be at any moment if you get inspired by a friend's watch, some new release that came out, or an offer that you found on a forum. And that's exactly what today's Pre-Owned Spotlight is based on as well.
Luckily, I've been able to hold myself back and not buy anything. But I've certainly saved a few new posts on Instagram and put some new pieces on my watch list. But the fact that I haven't bought any of them yet also tells me that I'm not quite convinced about them. And that's a good thing because, as I said, the next big purchase could be just around the corner!
The Blancpain Leman Aqua Lung
This first find is inspired by Blancpain's release of the Fifty Fathoms Tech Gombessa. It's the second watch this year that celebrates the 70th anniversary of the Fifty Fathoms. As Nacho explained in his article, it's a great professional dive watch that really shows what a modern one would look like if we didn't have dive computers. But at 47mm, it's not exactly wearable for the average desk diver. So that's why this past week I was thinking, "What Blancpain would I choose to wear to the office?" I used to own the 38mm Fifty Fathoms Bathyscaphe, but I recently traded that one for a Breguet 5907.
So yes, that Bathyscaphe would be high on my list, but there's also something else — the brand's Leman Aqua Lung series. There are a few different iterations, like the 40mm Grande Date model, but my favorite is this 38mm one in steel, reference 2100-1130A-64B. I'd like to compare it to the Rolex Explorer because of the numerals, of course, but also because it's a very capable, 100m-water-resistant watch. It features the 1151 movement, an upgraded version of the caliber 1150 that was inside my Bathyscaphe, so it holds 100 hours of power reserve. But it's also nice because it's a Blancpain for under €10,000. Check out this one in Madrid, Spain for €9,200.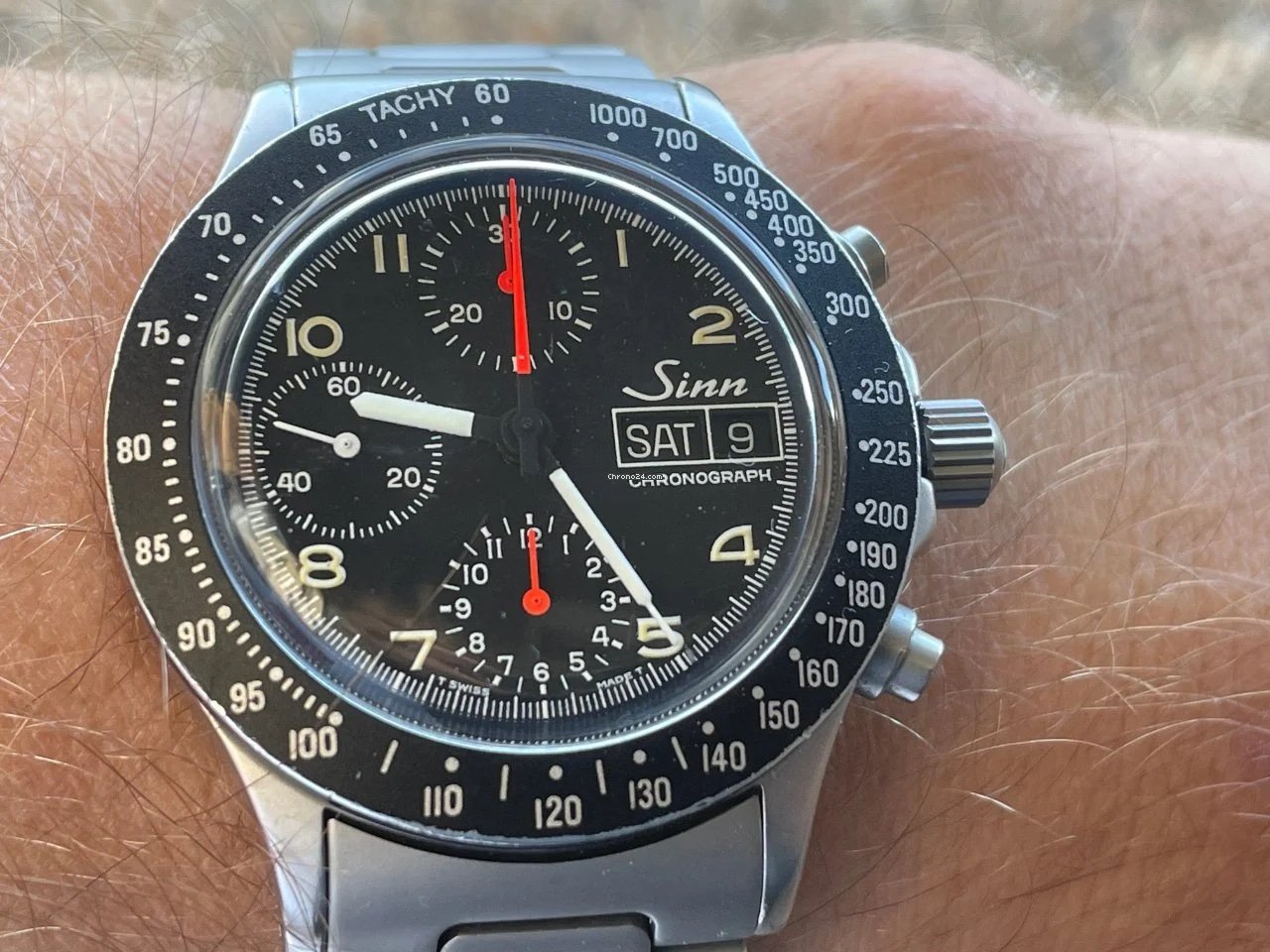 The Sinn 256
All right, let's go to the next one. This pick was heavily inspired by the newest releases from Sinn this week. I've always had a soft spot for this German brand that makes good-looking tool watches of great quality for a reasonable price. And now that Sinn offers some of its watches with a decorative grinding pattern on the dial, I might even have to buy one myself. But maybe I should try out something pre-owned first because that would allow me to experience a Sinn watch at an even more affordable price.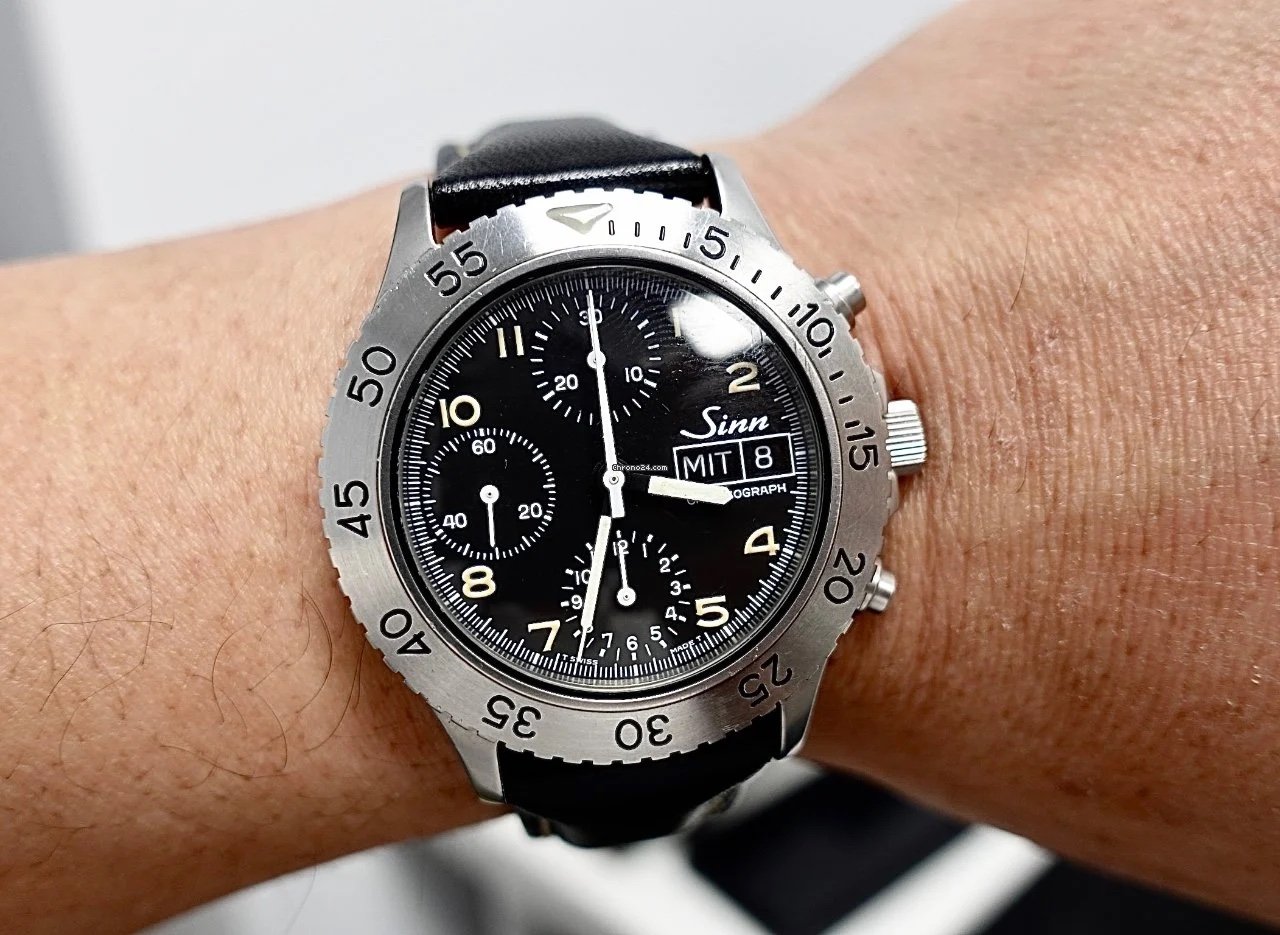 I've been looking around a bit, especially at models under 40mm. Those just work a little better for my wrist. And after a little browsing on Chrono24, I found a couple of Sinn 256s with the Valjoux 7750 chronograph movement. They're right around 38mm wide, and the one I like the most comes on Sinn's signature H-link stainless steel bracelet for €1,874. I love the big numerals and the red accents on the dial, and with a 200m water resistance rating, this is also a very capable watch. There's also this example with a stainless steel bezel and leather strap, which is available for €1,647.
King Seiko or Grand Seiko
I also read Lex's article on his King Seiko this past week. It didn't immediately put me in the mood to get one, but then he was sitting next to me that day with the watch on his wrist, and it was a little charmer, I must say. So when I found another 5626 with a Toyota dial on the Dutch watch forum, I was very much on the verge of sending the guy an offer. But then I saw that the finishing on the 44GS case wasn't perfect anymore, so I decided to let it go.
But of course, I couldn't stop myself from performing a little search on what else I could find. The first one I'll highlight here is the one that looks the most like Lex's King Seiko, but it's actually a Grand Seiko with a 45GS case from 1968 for €1,595. I actually prefer this iteration without the day indicator next to the date. It looks a lot cleaner. And although that bracelet in the photo is not original, it still suits the watch very well.
But I actually like another watch that I found on that same website a lot more, and it's a King Seiko 56KS from 1969 for €1,054. I love how funky it looks with that cushion case and the blocky indices. And this one does come on its original Seiko bracelet, which looks very nice.
What caught your attention this week?
That's it for this installment of Pre-Owned Spotlight. What have you been browsing for lately? Have you found anything that has caught your attention? And if so, were you able to hold off, or did you just go for it? Let me know in the comments below!
You can also find and follow me on Instagram: @fliptheparrot
Featured image: Joyeria L'Ermitage