The Rolex Sea-Dweller 16600 – Why I Bought It Back!
The Sea-Dweller that was in production for 20 years
The Rolex Sea-Dweller 16600 was my first sports Rolex back in 2003. After owning it for over 10 years, I decided to trade it for something else. Only to come to the realization — a few Rolex sports models later — that the Sea-Dweller is, in fact, the one for me.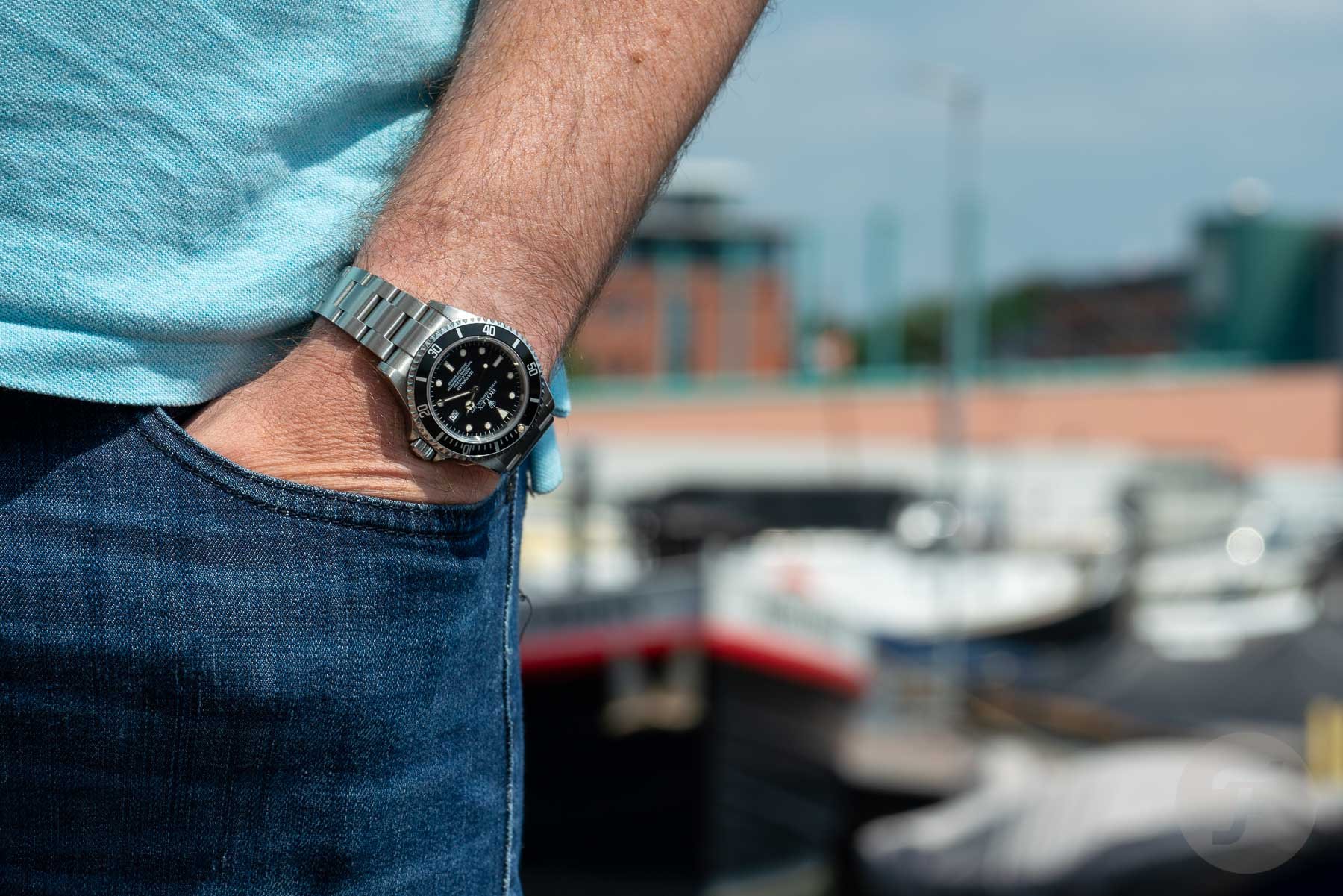 When I started taking my first steps into the world of watch collecting in the late 1990s, I had to learn everything from scratch. Magazines like Uhren Magazine, Chronos (later WatchTime), and websites like TimeZone, taught me a lot of the things I know about many brands, including Rolex. Although the prices (and availability) were much more attractive at the time, being a student, purchasing a Rolex was quite simply out of the question.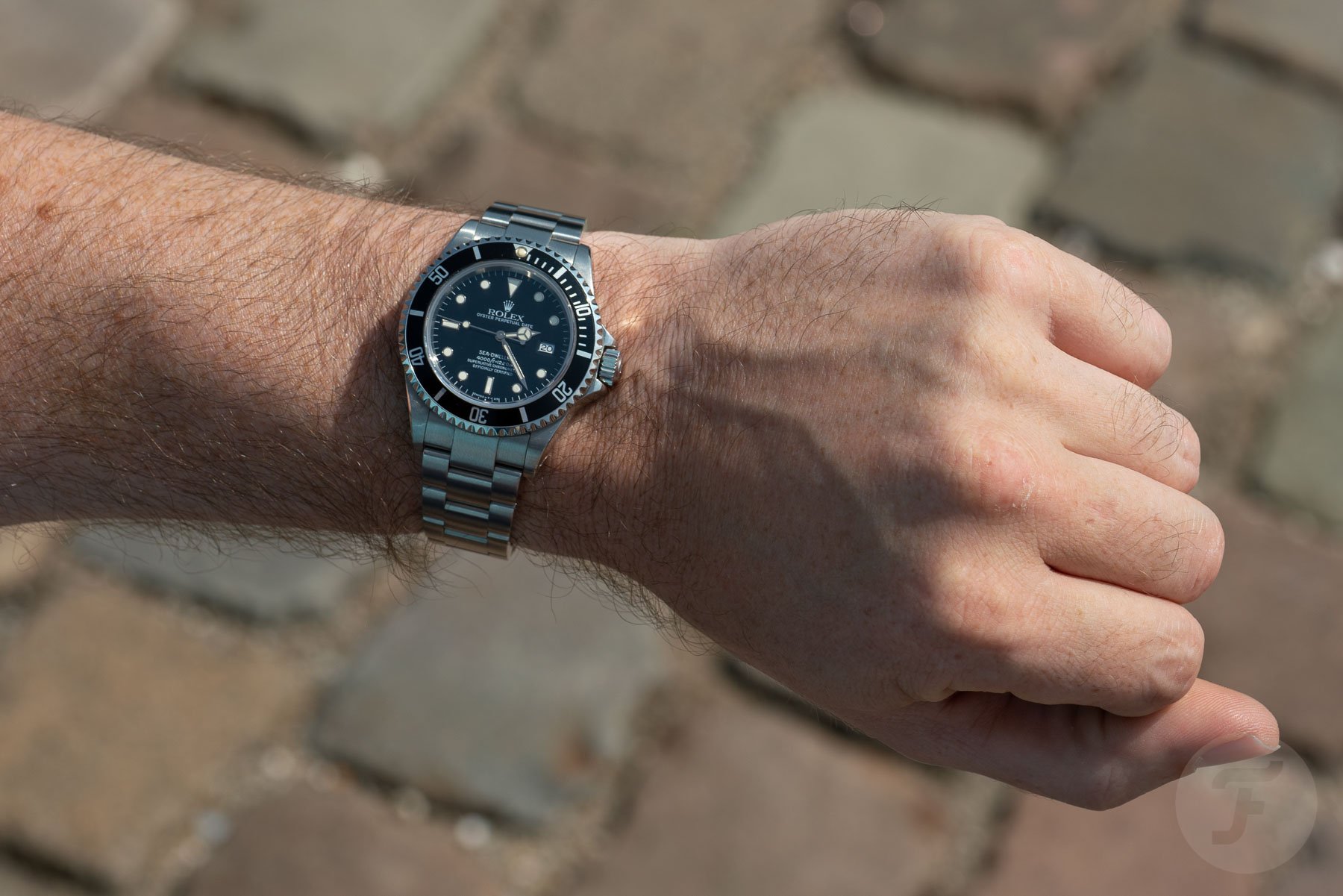 Back then, leafing through those magazines, I read all about the indestructible movements inside Rolex watches. The Triplock crown ensured water and dust would not enter the Oyster case. Even the clasps at the time, which may be considered rattly and uncomfortable by today's standards, were praised for their robustness. Back when screwed bracelet links and solid-end-links (SEL) mattered, those were the days. Dry material, as there was not much interest in buying these watches as a lifestyle accessory, but I loved to learn about the actual product. Something many brands have let go in recent years, where it's more about FOMO and lifestyle than about the product itself.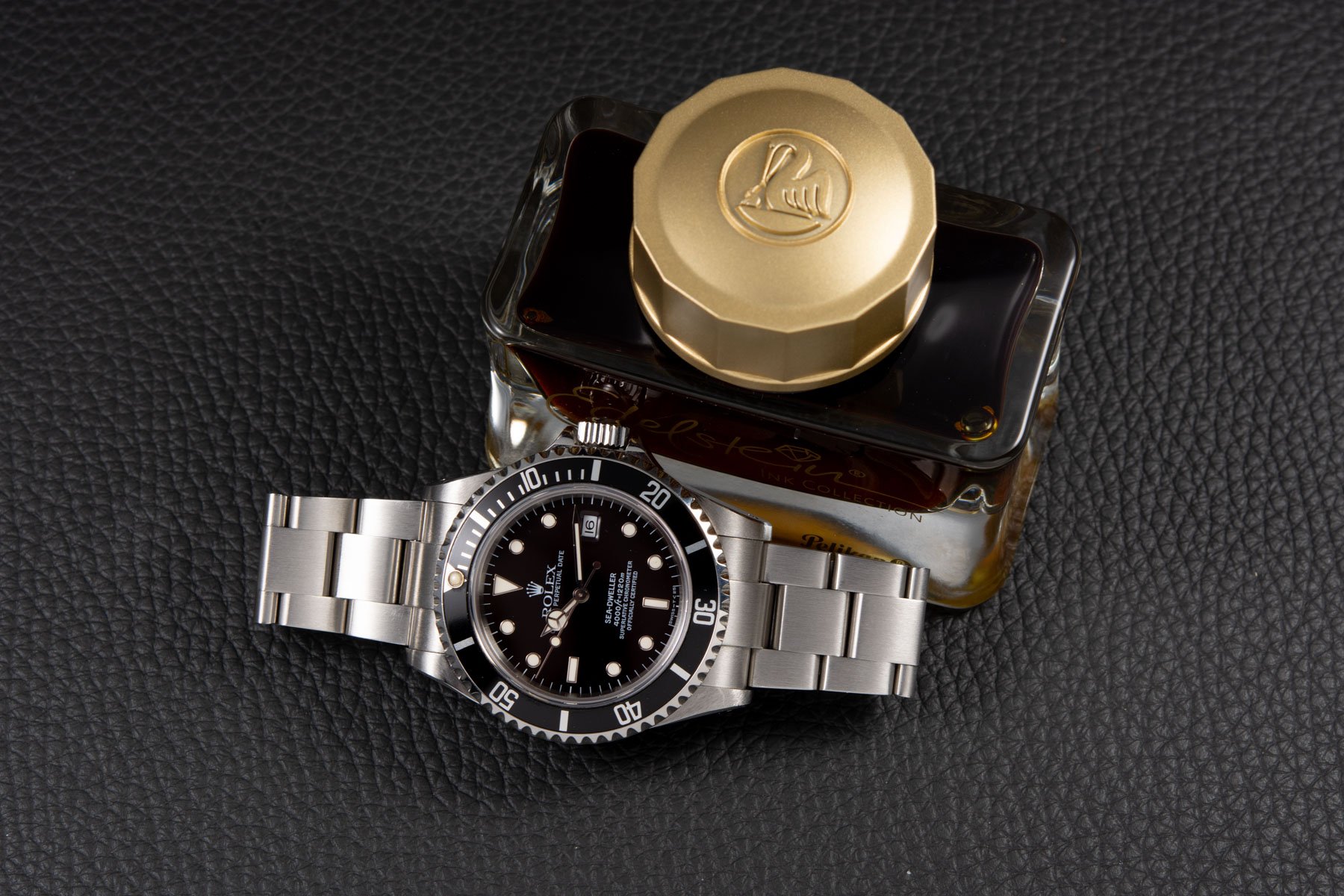 Rolex Sea-Dweller 16600
Not long after I got my first real job in 2003, I bought my Rolex Sea-Dweller. In the years before, when I was a student, I had already started collecting watches. Their prices being much more on the affordable side than they are today, my collection was mostly comprised of vintage watches. Not only this, but also because it was fun to go through the process of studying the movements, dials, hands, and cases before you finally made a purchase.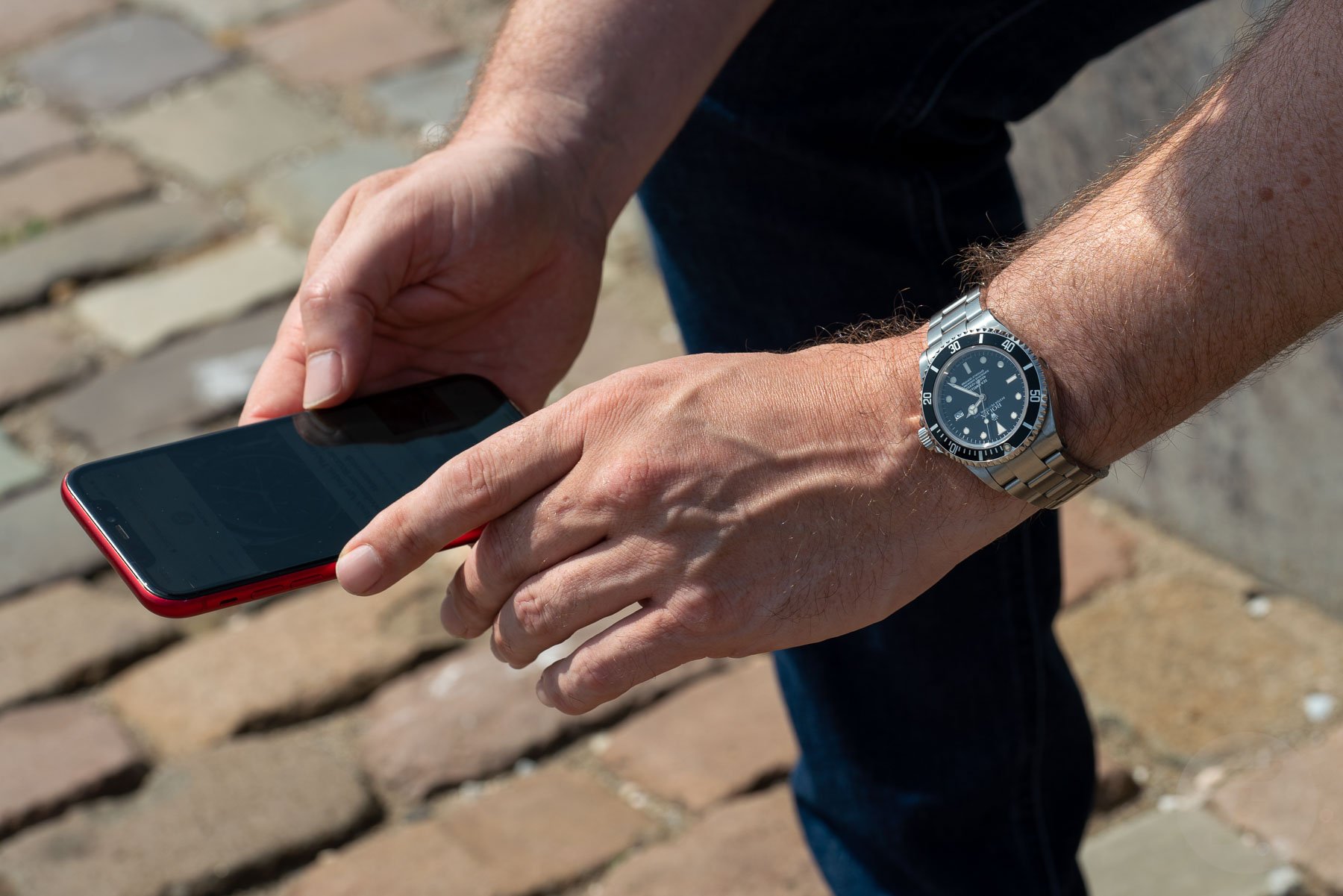 Being a student, I had all the time in the world for these things. Though entirely too expensive, and realistically unobtainable for a jobless student, a Rolex was still high on my wishlist. This changed in 2003 when I graduated and found a job in IT. If my memory serves me correctly, I had a salary of €1,900 per month, before taxes (probably around 30%).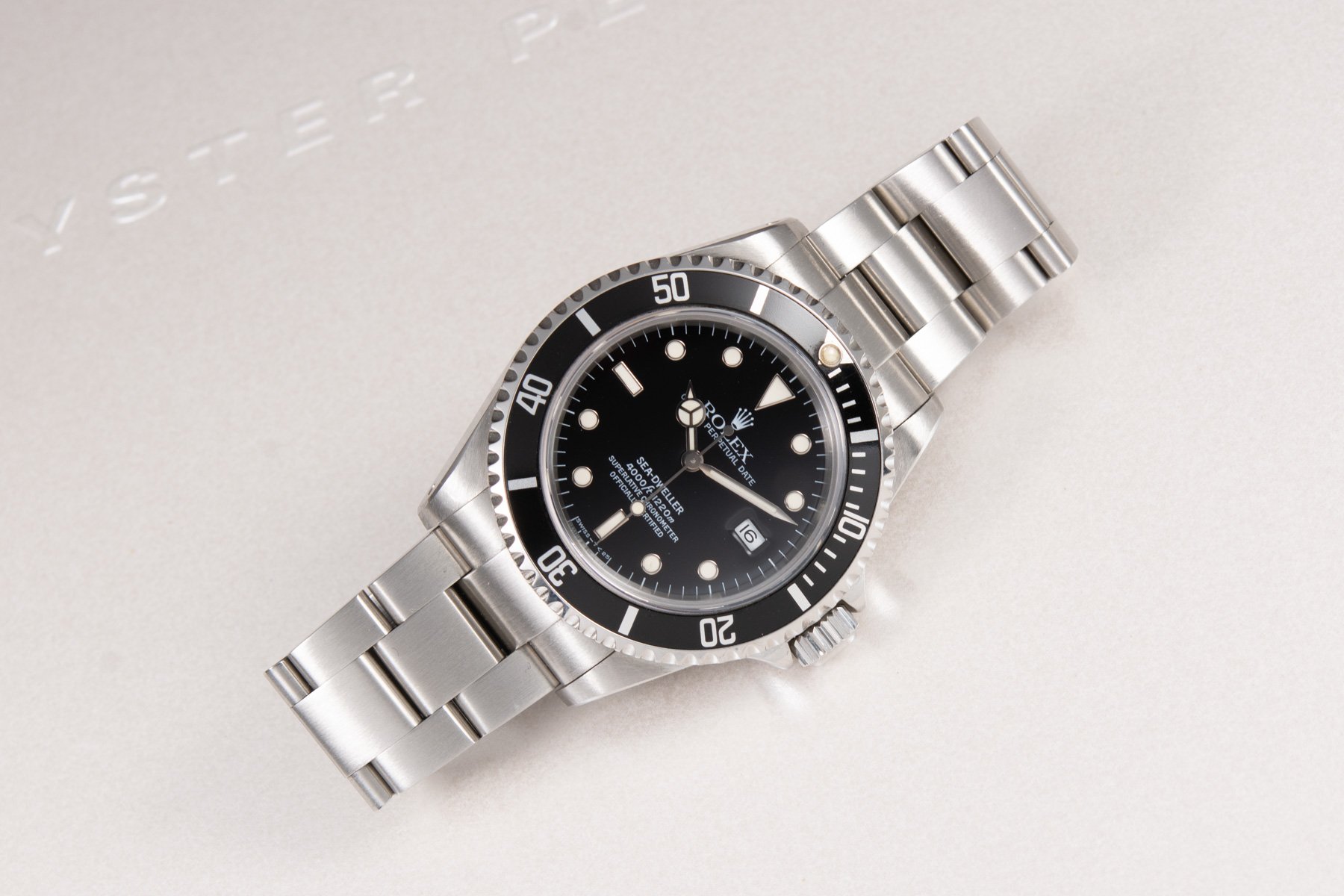 But the good thing was, at the time I still had one leg in the student life, which included living in a cheaper student flat. Being wise with money was never my strong suit, so when my friend Gerard offered me a Rolex Sea-Dweller reference 16600 he had in his watch shop, I did not hesitate in saying yes. Though I don't have the invoice to prove it anymore, it was a 1996 Sea-Dweller reference 16600 with a tritium dial and hands. I think the price must have been around €2,300. Hard to imagine in today's market.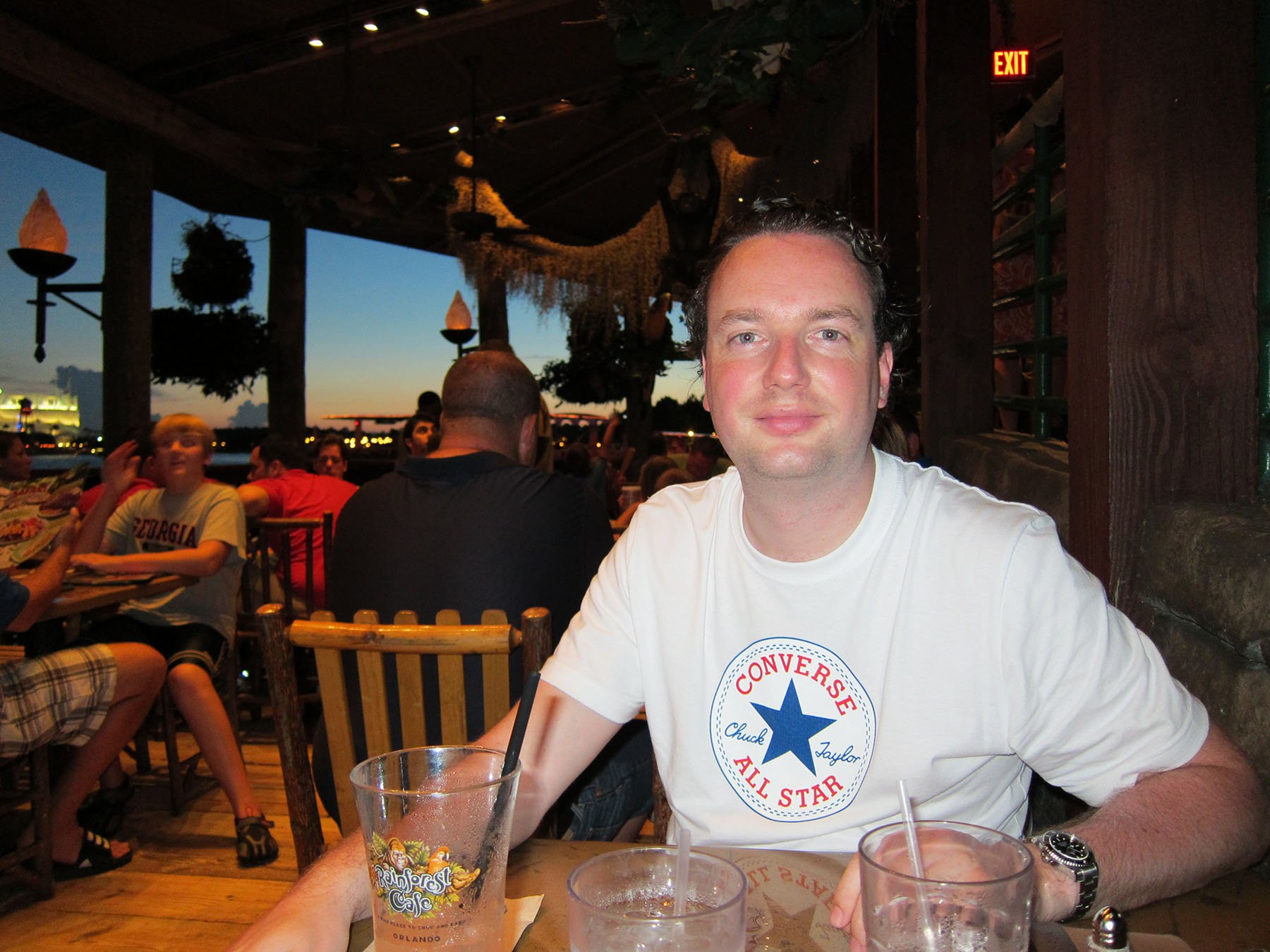 16600 – The Professional 16610
I was completely in love with this watch, for a number of reasons. I wasn't a fan of the cyclops of the Submariner Date, and the Submariner 14060 had an inferior movement. Inferior, at least, in my opinion at the time, as it didn't have the chronometer certification (and thus lacked the "Superlative Chronometer Officially Certified" text, taking up two lines on the dial). On top of that, the 904L steel Sea-Dweller was generally considered to be the more professional piece compared to the Submariner. Featuring a water resistance of 1220 meters (4,000 feet) and an automatic helium escape valve on the side of the case. What I found to be one of the coolest features, was the raised crystal. This incredibly thick chunk of sapphire was essential in making sure that the watch could handle so much pressure. In total, the Sea-Dweller 16600 case thickness is 15mm, including the sapphire (and 13mm excluding the sapphire).
…and the Submariner 14060 had an inferior movement
These features resulted in a case much thicker than the ones of the Submariner and Submariner Date. The Sea-Dweller 16600 was a very well-engineered watch, and I was always surprised at how so few people would recognize it as a legitimate part of the Rolex lineup. One example of this, which I can still remember quite vividly, took place as I was standing in line for the movie theatre with my then-girlfriend. Though I was not paying much attention, I couldn't help but notice the guy in front of us (who was wearing a Rolex Submariner) staring at my watch. As soon as he noticed I was aware of his scrutinizing stare, he asked me what kind of watch I was wearing. So, I told him about it, briefly of course, as discussing watches in a queue can be rather awkward. Though at least as things were back then, there was a bit less risk involved. Compared to the Submariner models of the time, the reference 16610 for the Date and the 14060 for the version without a date, the watch indeed had some substantial differences. Perhaps even warranting the stares it received that day.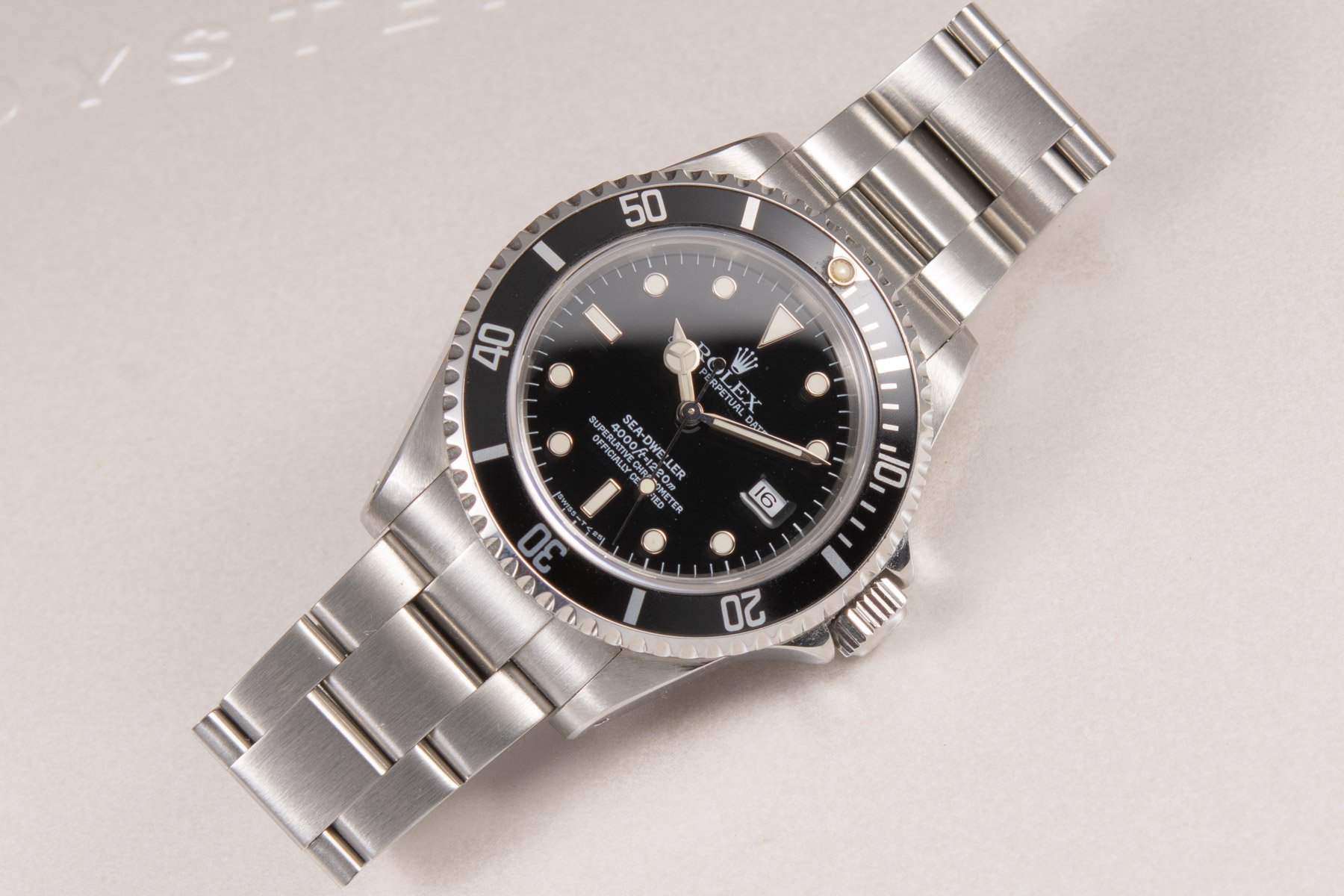 Rolex service and repair
An interesting side note is that with this watch, I also learned that you shouldn't just rely on every watchmaker (even when it's an authorized dealer). In 2008, after a few years of ownership, I had my Sea-Dweller serviced. This was done at an authorized dealer in The Netherlands, where they messed up the facets on the lugs. They were quite simply buffed away in an overzealous polishing job. The sapphire crystal was also replaced with one that just didn't sit quite as high as the original (it seems the earlier 16600s had a thicker crystal). The latter is a matter of accepting service parts, I guess. What truly bothered me was that the beautiful facets on the case were completely gone, as they are — to me — a big part of what makes the Oyster case so attractive. After my initial shock and complete devastation, I decided to talk to them about it and they took the watch in again to have it restored.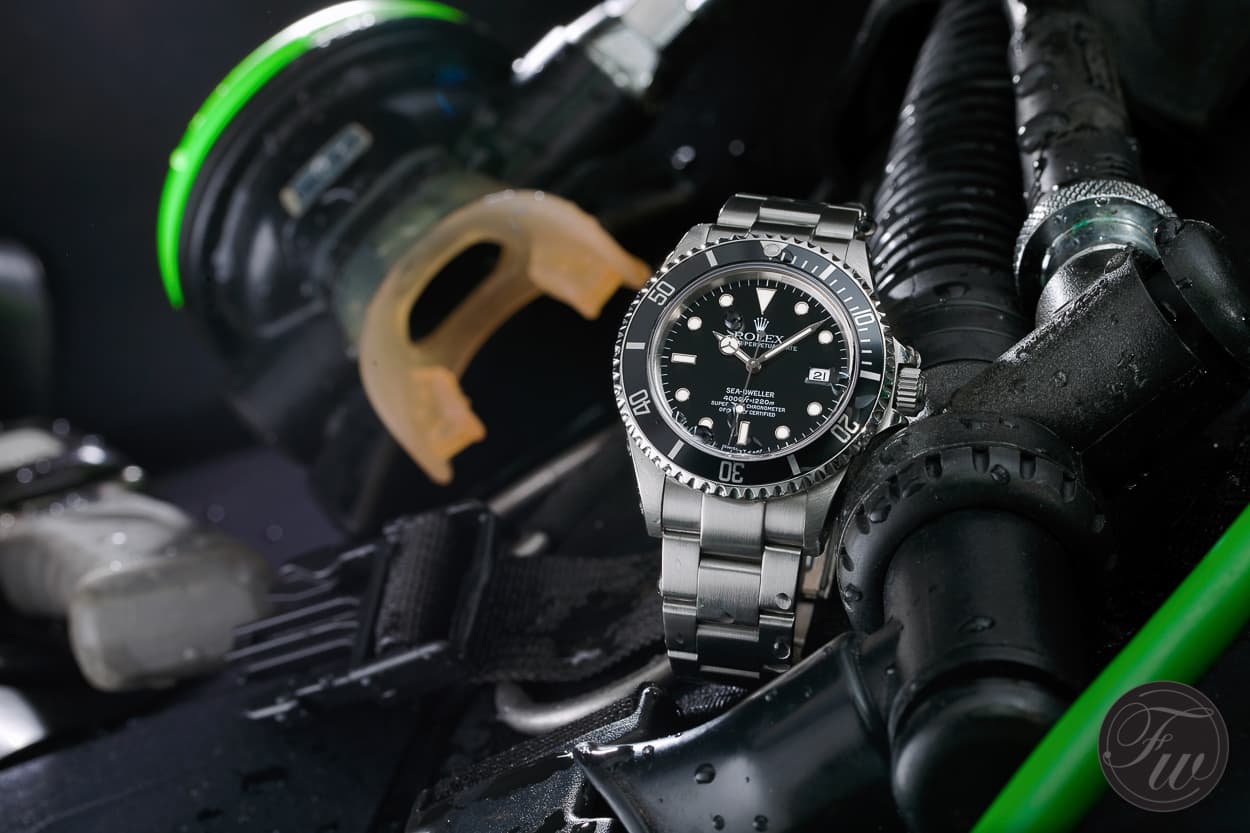 I suggested that the only way to do this properly was to have it done by Rolex themselves. Which is just how it went down. After 6 weeks or so, I received a call that my Sea-Dweller was ready to be picked up. I could not believe my eyes: the facets were back. I asked them to get a Sea-Dweller from the display (when this was still possible) to do a side-by-side comparison. No difference. I started to doubt whether this was my watch, or that they just replaced the case. When I got home, I checked the serial, and it was indeed the original case. Rolex sure knows how to do a proper service or restoration. A lesson learned the hard way, from that moment on, I've become quite picky where I have my watches serviced.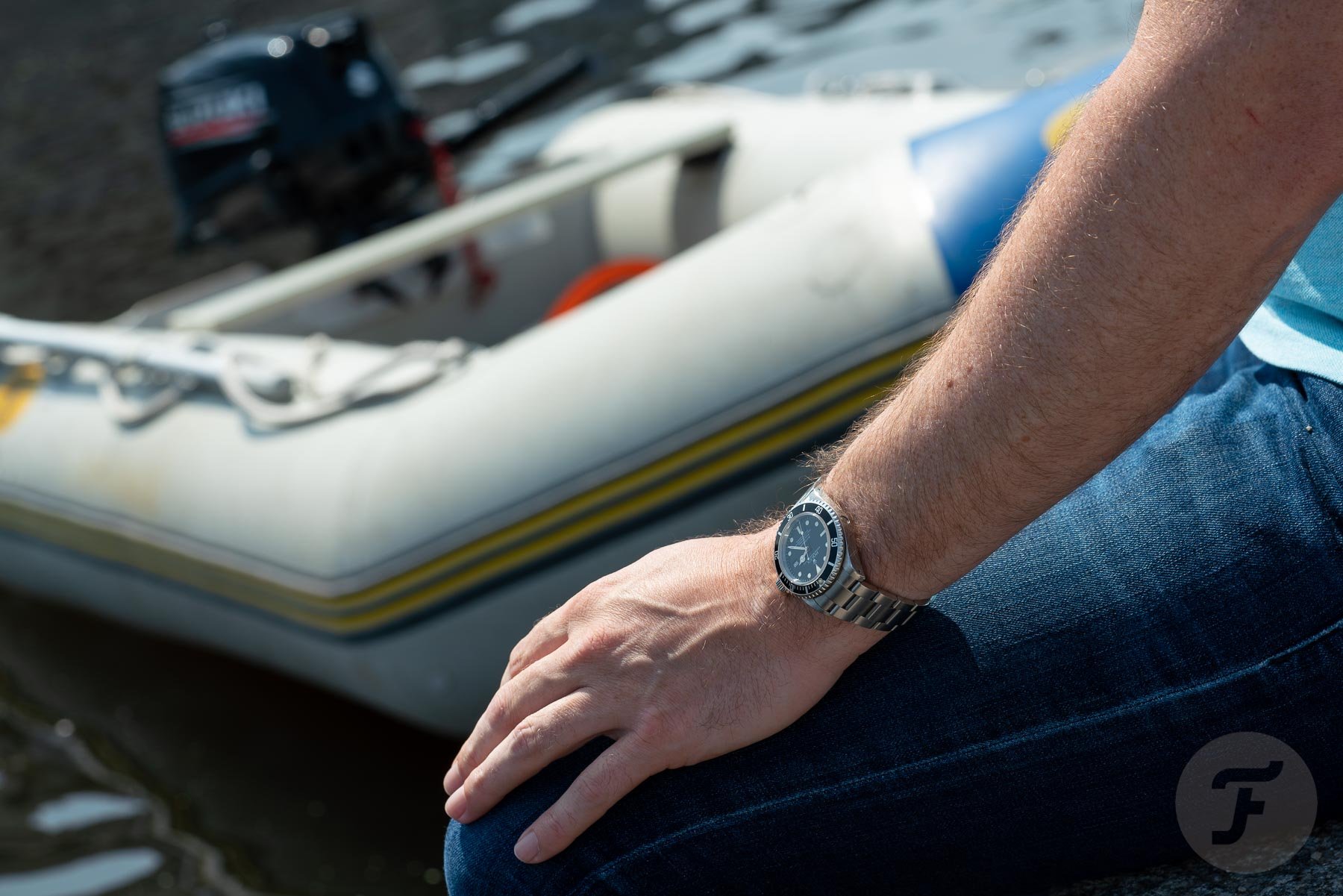 Saying goodbye to the Sea-Dweller 16600
I wore that Sea-Dweller for many years. This included going out and on holiday. Let's just say that it showed. It was, even by the standards back then, an expensive watch, but today's craziness surrounding steel sports models from Rolex is something no one could have predicted at the time. I am also not sure if this would change how, and where, I wore that watch. Back in 2014, after 11 years of ownership, I decided to swap it for a Rolex GMT-Master 1675. I had also owned a Rolex GMT-Master 1675 before, with box and papers, that I sold early on (too early, perhaps). The GMT- Master that was offered to me, dated from my birthyear, which could only mean one thing: I had to have it!
Though I enjoyed it for a number of years, in the end, it turned out that the GMT-Master 1675 is not the watch for me. I sold it again in 2017. Not having an unlimited budget, I decided to shift my focus on collecting Speedmasters. A focus which remains today.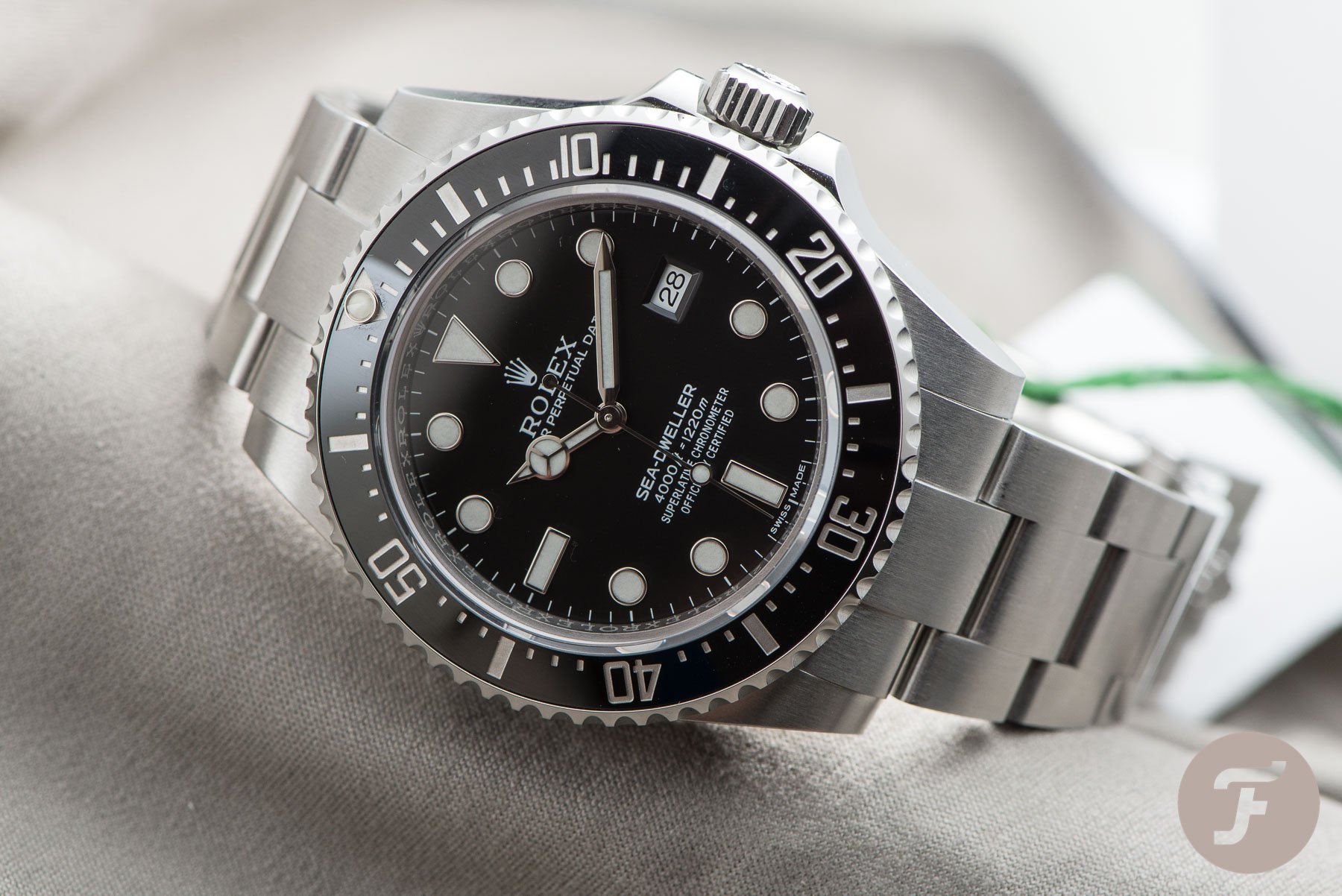 Successors of the Rolex Sea-Dweller 16600
Meanwhile, the Rolex Sea-Dweller 16600 was discontinued in 2008 and succeeded in 2014 by the Sea-Dweller '4000', reference 116600. A very short-lived reference, produced only over the course of 3 years. The 116600 (yes, an extra 1 added in front of the reference number), had a Cerachrom bezel with a different-looking scale and an all-new bracelet. As it was so short-lived, the prices are high compared to the previous 16600, of which more units were made over its 20-year production period. As a little side note, in 2008, Rolex also introduced the Sea-Dweller DeepSea. A 44mm case Sea-Dweller with a water resistance of 3,900 meters. But this story is not about all those other references… The later models made improvements in terms of bracelet feel and quality, use of ceramic, and in their movement technology. However, despite the improvements, I still find myself entranced by the 16600 and its predecessors. With the current 43mm Sea-Dweller (Ref. 126600) featuring a cyclops and red printing on the dial, I feel Rolex tried to make a Sea-Dweller that would really sell. I have no clue if it does or not. It's hard to say as they're not in the boutiques, but my guess is that anything in steel sells now anyway.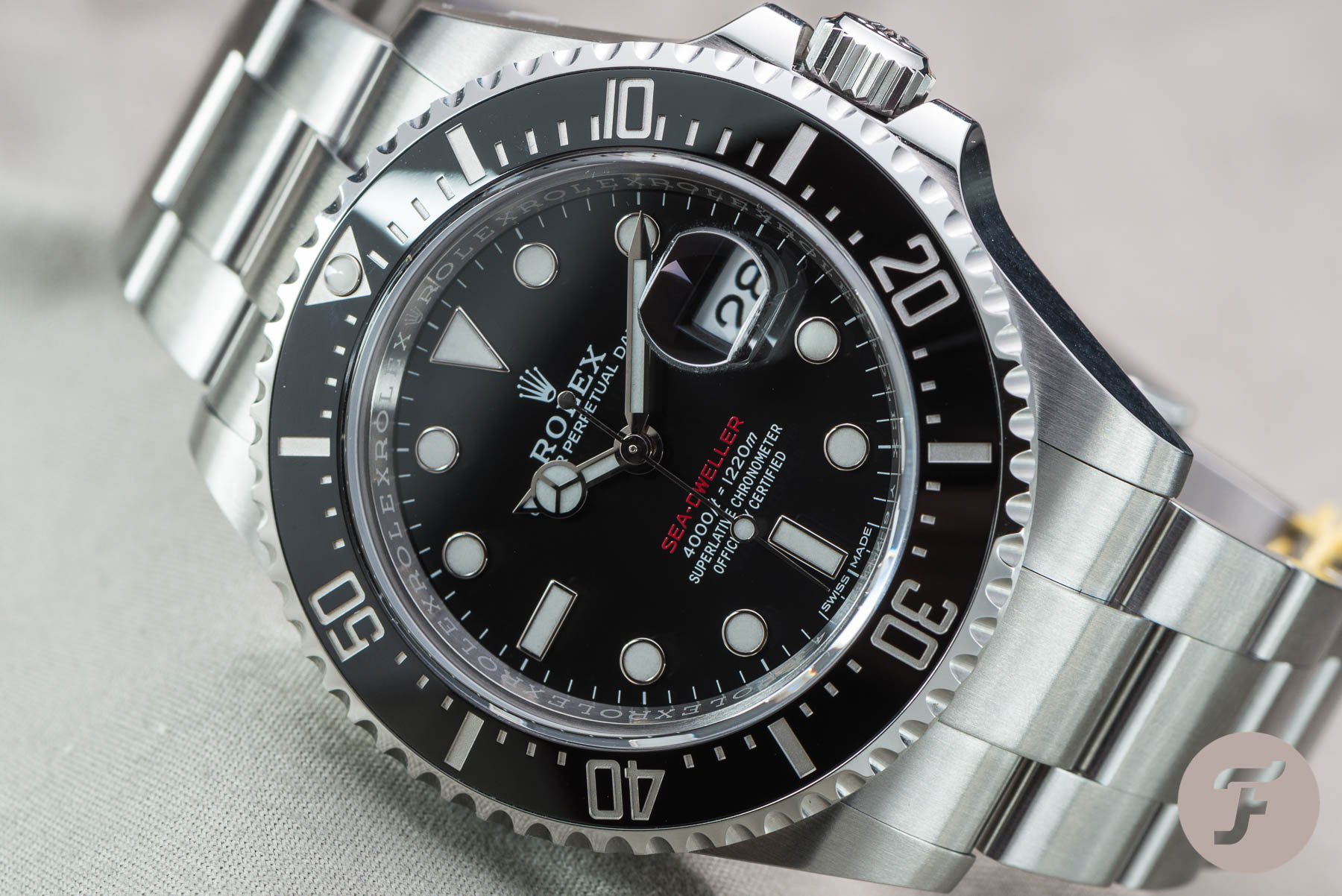 Getting back to the story, I sold — or traded — my first Rolex Sea-Dweller 16600 in 2014 for a GMT-Master, which I then sold in 2017. Also in 2017, around Christmas time, I bought a Submariner 114060. I thought that this would surely be the watch for me. A modern, no-nonsense watch, with a ceramic bezel and the newer style bracelet. Taking the beefy lugs for granted, I did wear it quite a bit at first. But it was long until I discovered that the Submariner just wasn't for me, and eventually stopped wearing it after a while.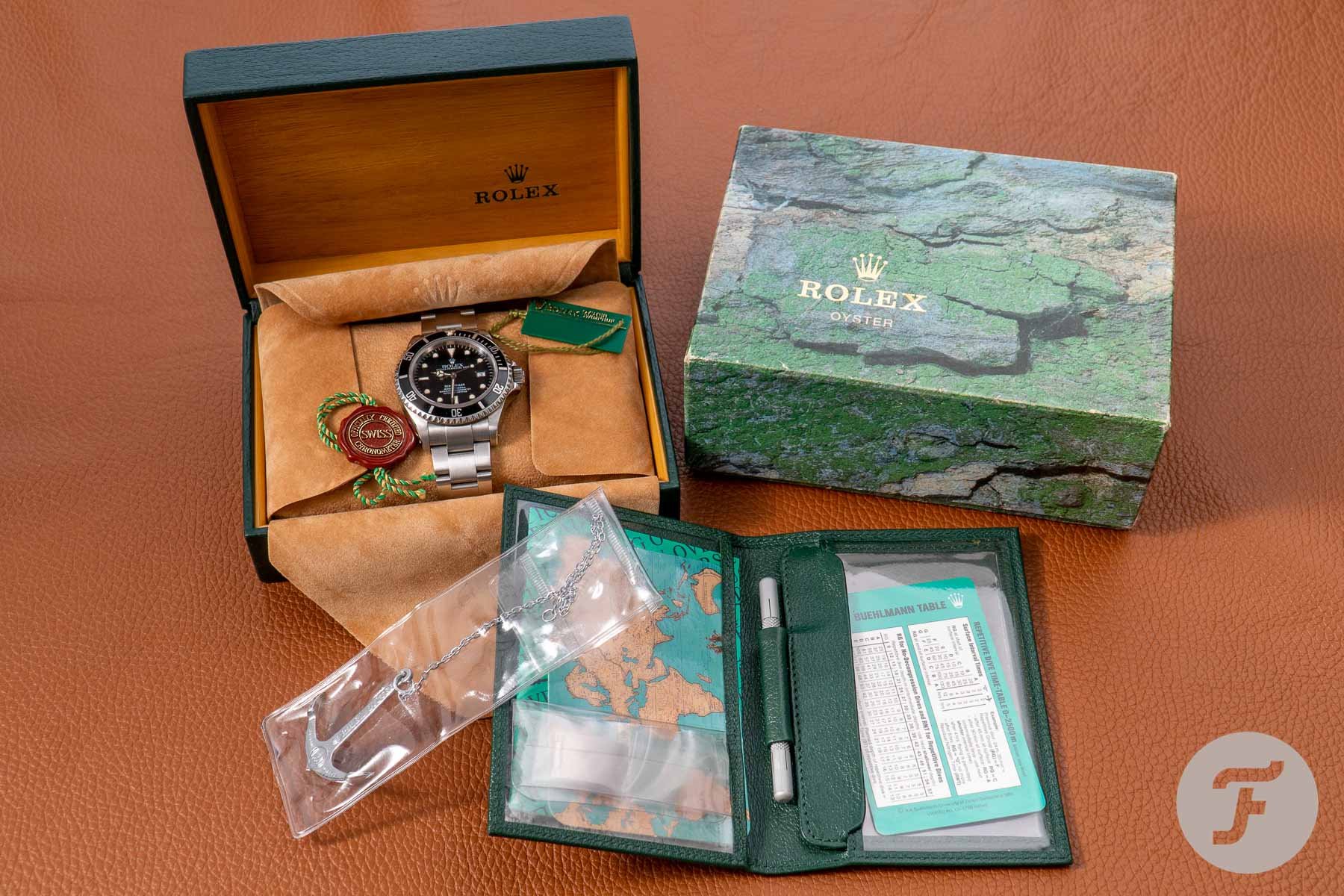 Buying back a tritium Sea-Dweller
Fast-forward now to the end of last year, when a friend of mine offered me a Rolex Sea-Dweller 16600 from 1996 in amazing condition. As soon as I laid my eyes on it, I realized that I should have never sold my first Sea-Dweller back in 2014. Trying to stay positive, I also noticed that this 16600 was in better condition than my previous Sea-Dweller ever was. I still don't wear it very frequently, but certainly no less often than the Submariner. When I grab it from the safe and put it on the wrist, it instantly brings a smile to my face. Not only as a reminder of that first sports Rolex I bought back in 2003, but also due to it quite simply being a beautiful, over-engineered watch.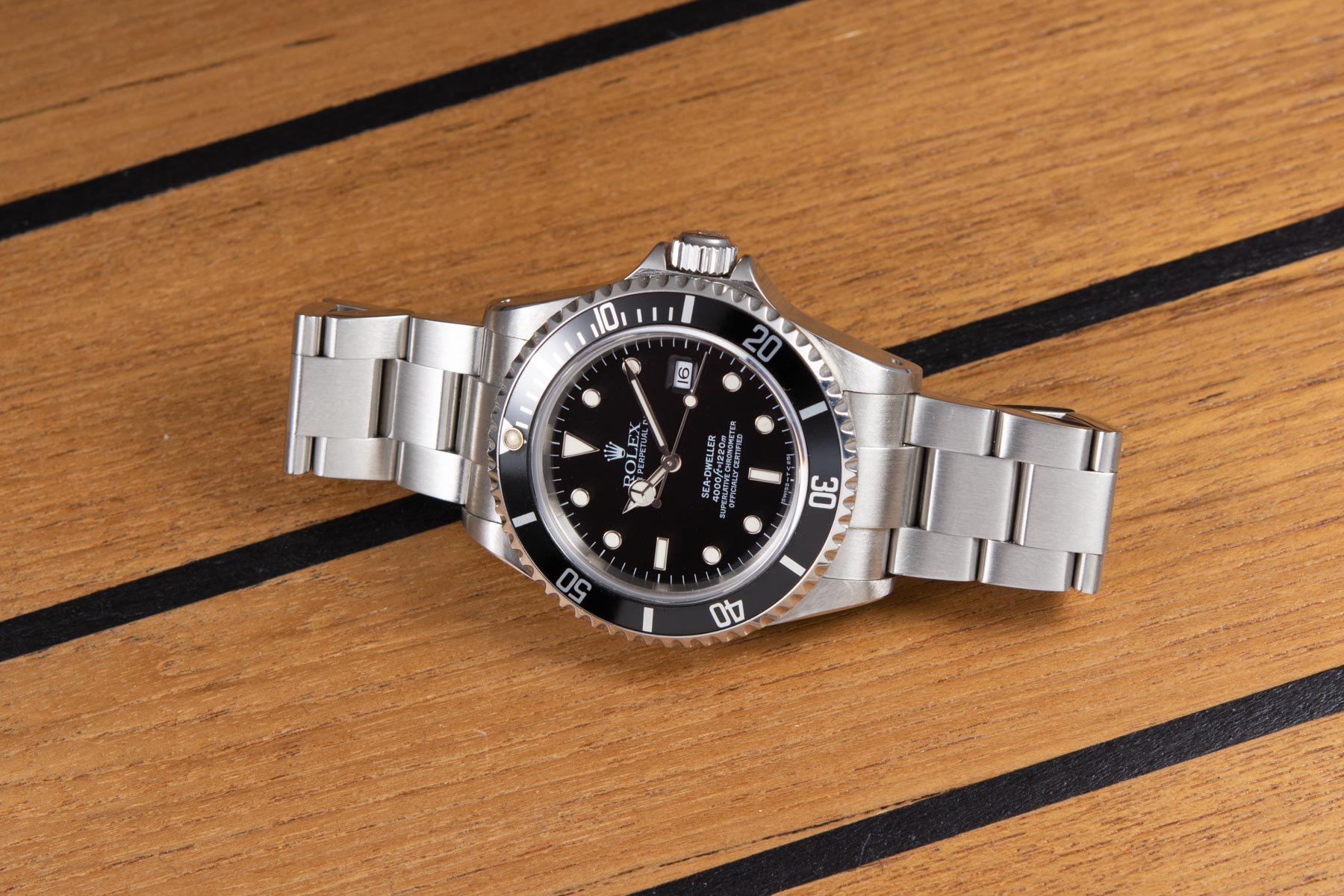 A little outdated
Wearing the 16600 today, 18 years after I bought my first, I realize that the watch is a bit outdated, at least when directly compared to more modern watches. The hands are slim, the lugs are thin, the bezel inlay is made of aluminum, the bracelet has hollow center links, and the clasp feels a bit flimsy. The only watches you see today with clasps of similar quality are the basic entry-level watches. However, these things have to be looked at in perspective. It took Rolex a long time to upgrade those bracelets to the current generation, which easily ranks amongst the best I've ever worn. That being said, the clasp on the 16600 never failed on me though, not on this one and not on my previous Sea-Dweller. I think the bracelet (and especially clasp) of the 16600 is part of what gives this watch character, just like the drilled lugs. Not the most aesthetically pleasing solution, but one that makes functional sense.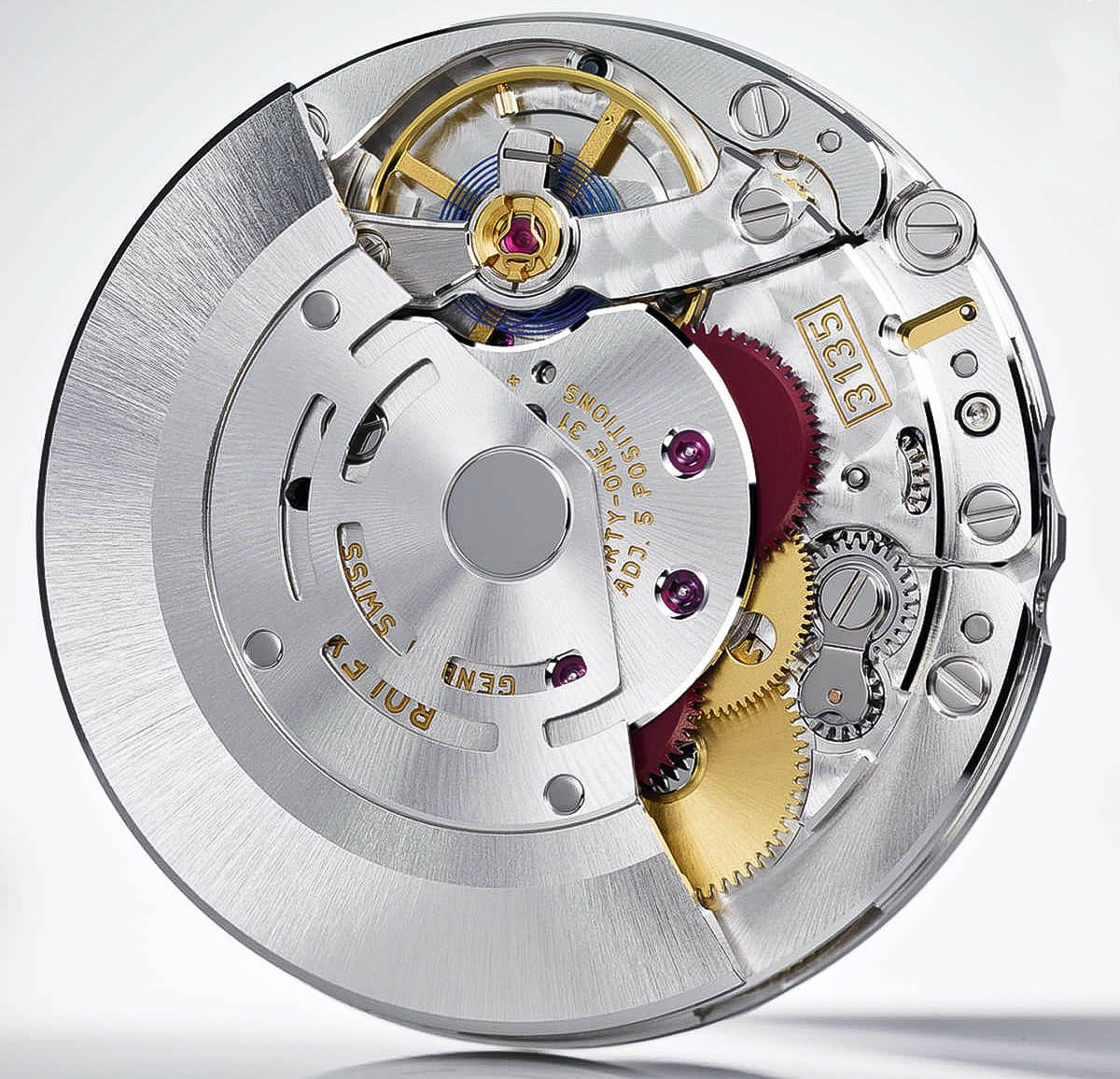 Caliber 3135
When it comes to the movement, the Sea-Dweller uses the Rolex caliber 3135. This is a movement which was introduced in 1988, the same year of the Sea-Dweller 16600's release, and subsequently used in a variety of Rolex watches (e.g. Submariner, Yacht-Master, Datejust, etc.). It was also the first Rolex movement to have a balance bridge (two screws) instead of a balance cock (one screw). Its predecessor was the caliber 3035, introduced in 1977 and used, for example, in the Sea-Dweller 16660. The caliber 3135 also offers a 48-hour power reserve, instead of the 42 hours of the caliber 3035. The Rolex caliber 3135 has been in production for approximately 30 years and is considered to be one of the easiest movements to service. According to our Fratello watchmaker Paul (@paul_divawatchmaker on Instagram), you can enjoy a drink while servicing one of these movements. And I know he takes this very seriously. Rolex used this and other in-house calibers while other big brands such as Omega, Breitling, and IWC — who turned in-house later on — still used ETA-based movements. This has certainly changed in the last 10-15 years and the gap has closed quite a bit. At the time, however, this was considered the major attraction for enthusiasts of a Rolex compared to those other big-name brands. Today, the major attraction in Rolex is different once again, as you all well know.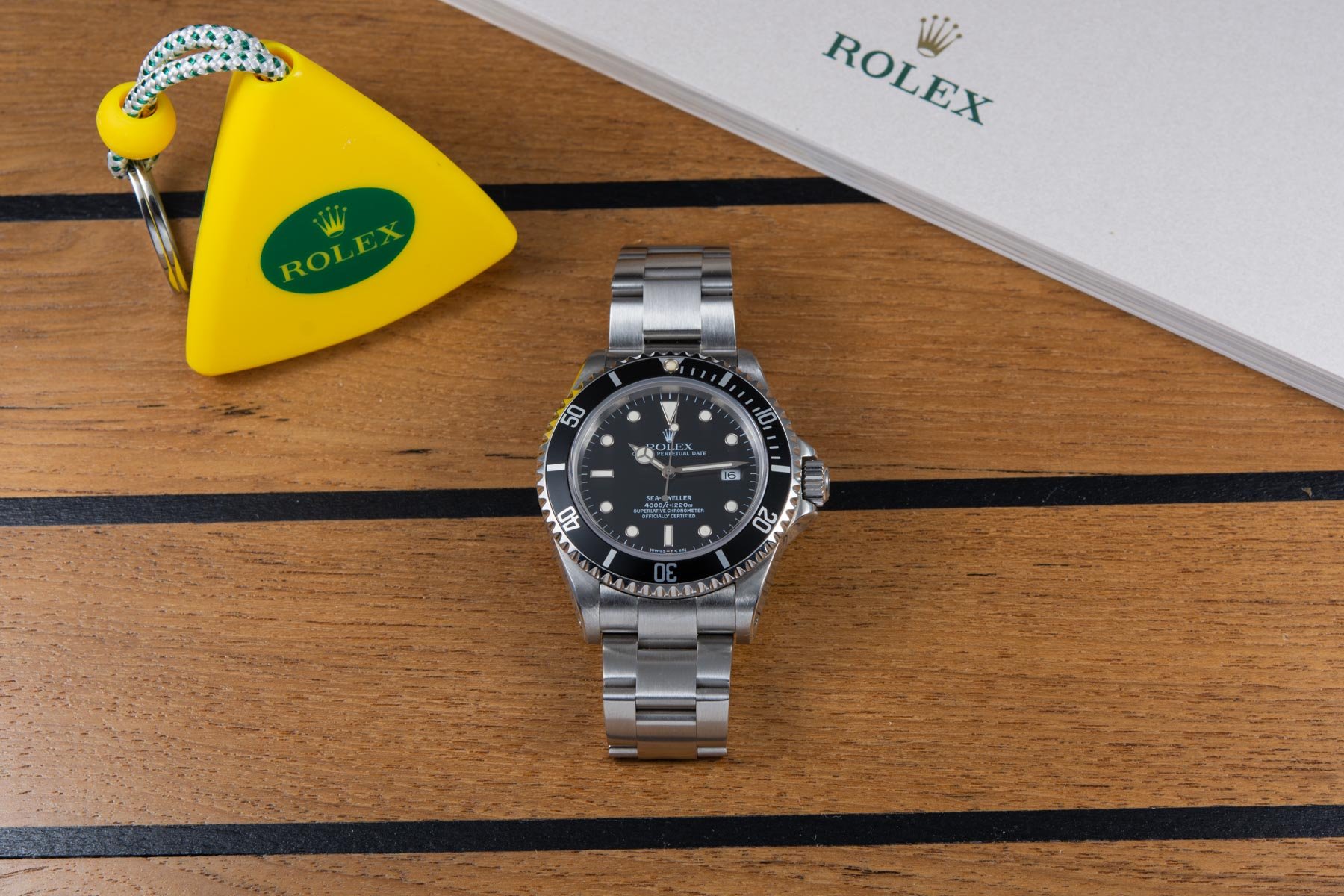 The one I love best
Compared to some other Rolex sports watches from the same era, be it a Submariner or a GMT-Master II, for example, its market value has certainly crept along a bit slower. The Sea-Dweller 16600 was never the most popular of the bunch. But if anything, that's good news! At least to me, it was, as it enabled me to buy (back) one of the sports watches from Rolex that I love best: the Sea-Dweller.