#TBT Seiko Monster SKX779
An In-Depth Look at a Seiko Classic
It's #TBT time and we take a closer look at a polarizing favorite in the Seiko Monster SKX779.
I can still recall visiting Marshall Fields at the Somerset Collection in Troy, Michigan and stumbling across a bunch of Seiko divers. I'd done some reading about Seiko's quality and the fact that one could pick up a truly robust mechanical watch for around $200. And even though I didn't pick one up that day, I was pretty impressed with what I saw. The Seiko Monster SKX779 is a nice example of what the Japanese brand routinely offered during the period.  It's also a good example of a relatively recently discontinued model that collectors love.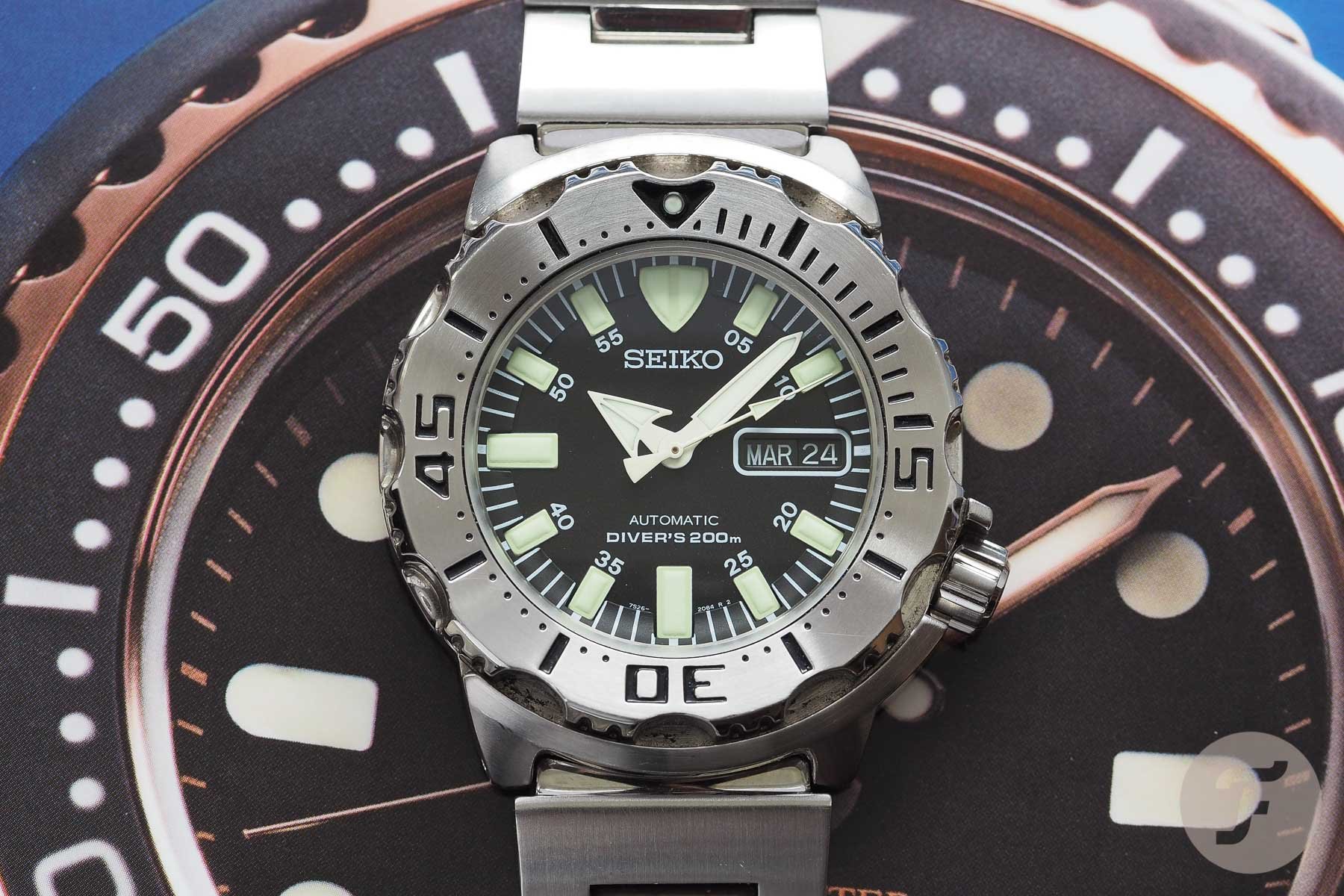 A Cult Classic From the Beginning
I remember reading forums during the early 2000s and the admiration for the Seiko Monster was readily apparent. There's the orange version, SKX781, which is still the most popular.  However, the black Seiko Monster SKX779 you see here had its share of admirers as well. At the time, I was impressed with the specs. This is a watch with everything in-house, the 7S26 automatic, crazy lume, and 200 meters of water resistance.  Admittedly, though, the looks of the Monster caused me some real consternation.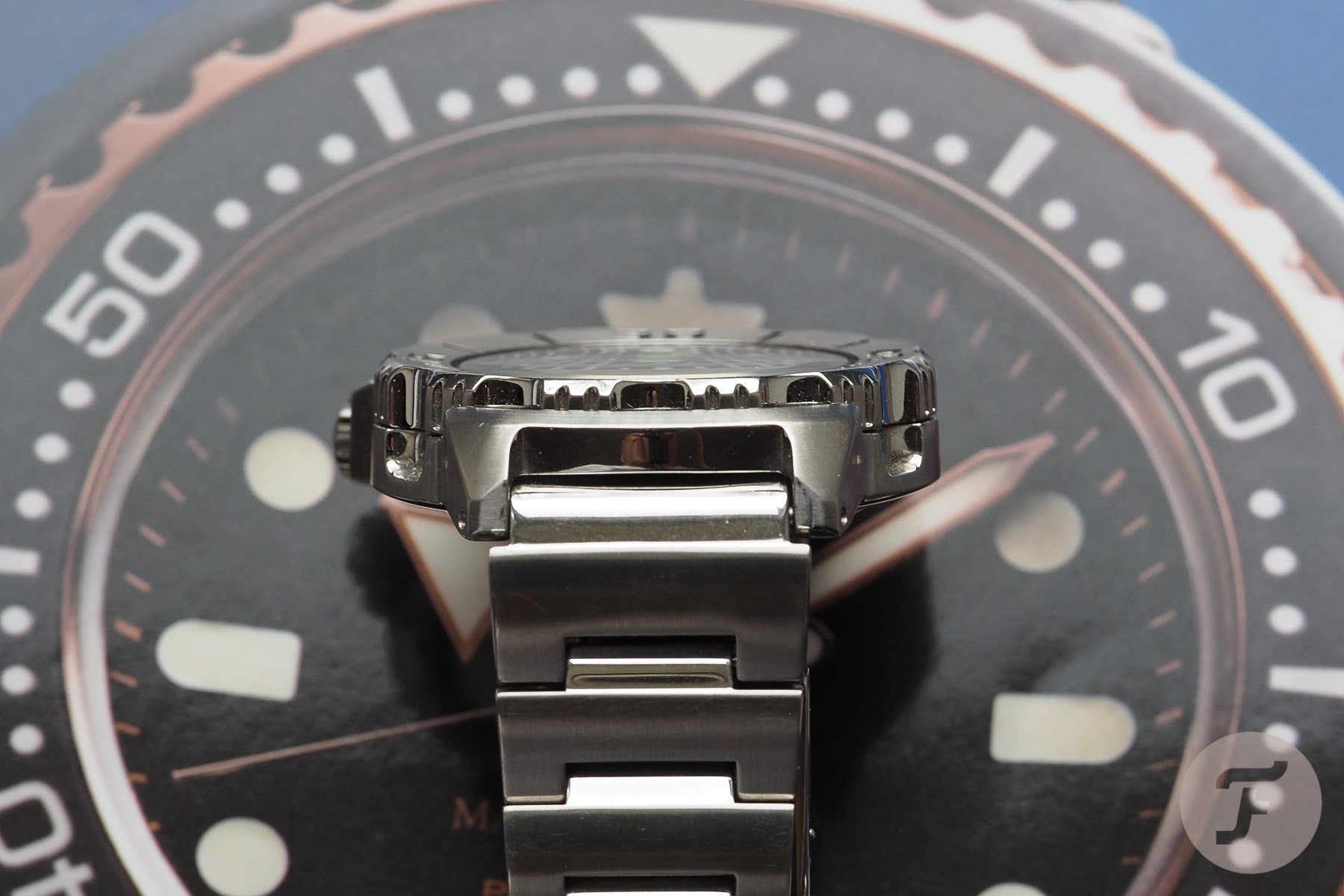 Introduced in 2000
The Seiko Monster SKX779 first hit catalogs in 2000 and was made until 2012. With its bold stainless external unidirectional dive bezel, this was a very different alternative to the far more traditional SKX00x lineup. A closer look at the Monster reveals shrouding around the upper and lower halves of the watch. Perhaps this shielding was added in an attempt to integrate some Tuna traits at a lower price point. Whatever the motivation, this styling did manage to create a very different yet enduring diver.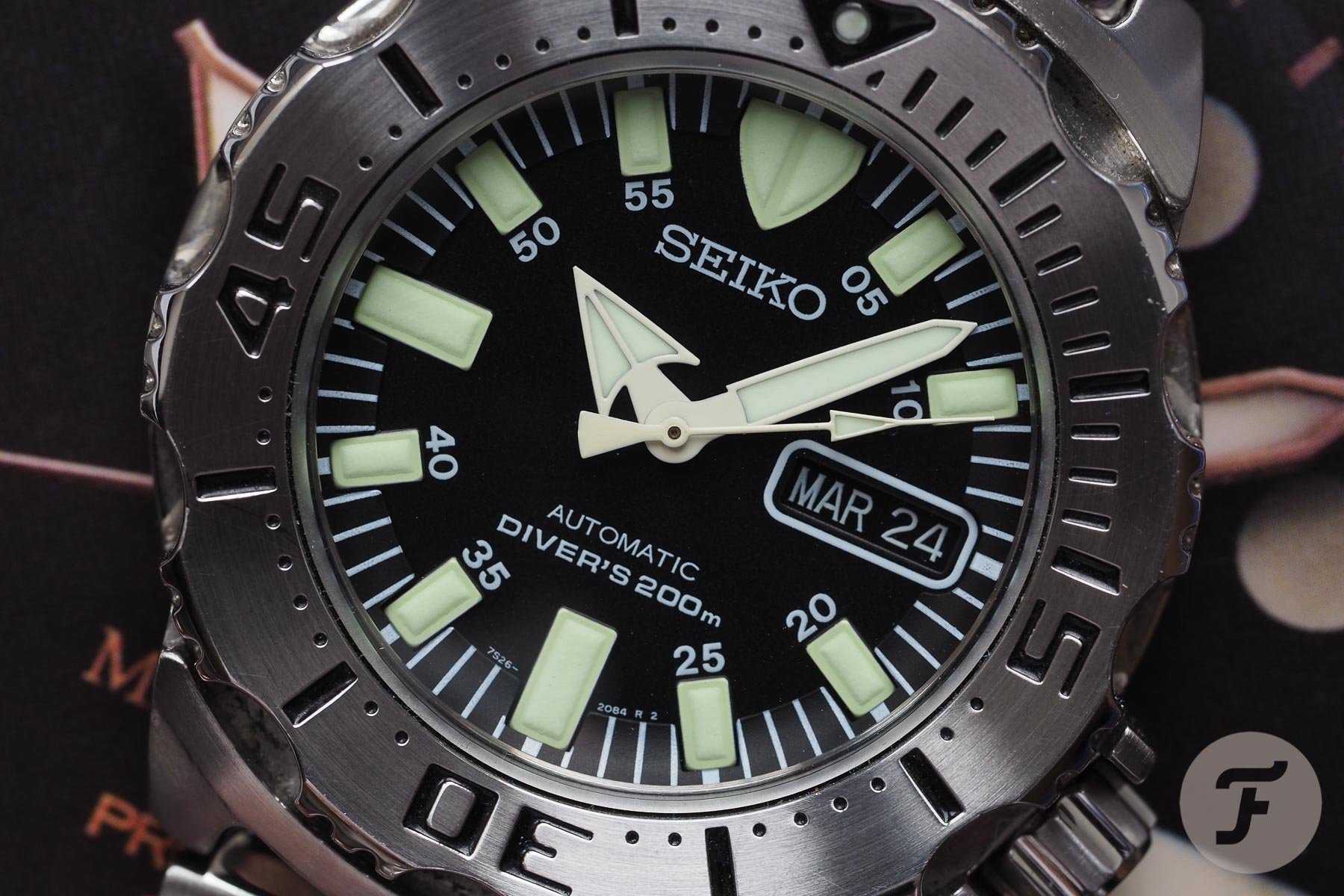 A Unique Design
There's little doubt that the bezel on the Seiko Monster SKX779 comes off as uniquly brash. On the other hand, I find the dial to be one of Seiko's best modern designs. There's something wonderfully simple about the businesslike white printing of the logo and thematically similar details. I'm also a huge fan of the 3-D lumed indexes. The shapes are wonderfully simple for the most part while the shield-shaped marker at 12 brings in just a bit of attitude. The white hands even work well.  Their shapes  foreshadowed the designs that are rife throughout the Seiko Prospex collection today. Notice here how they've even started to take on a little aging.  Everything is captured under a nearly flat Hardlex crystal that sits below the concave bezel.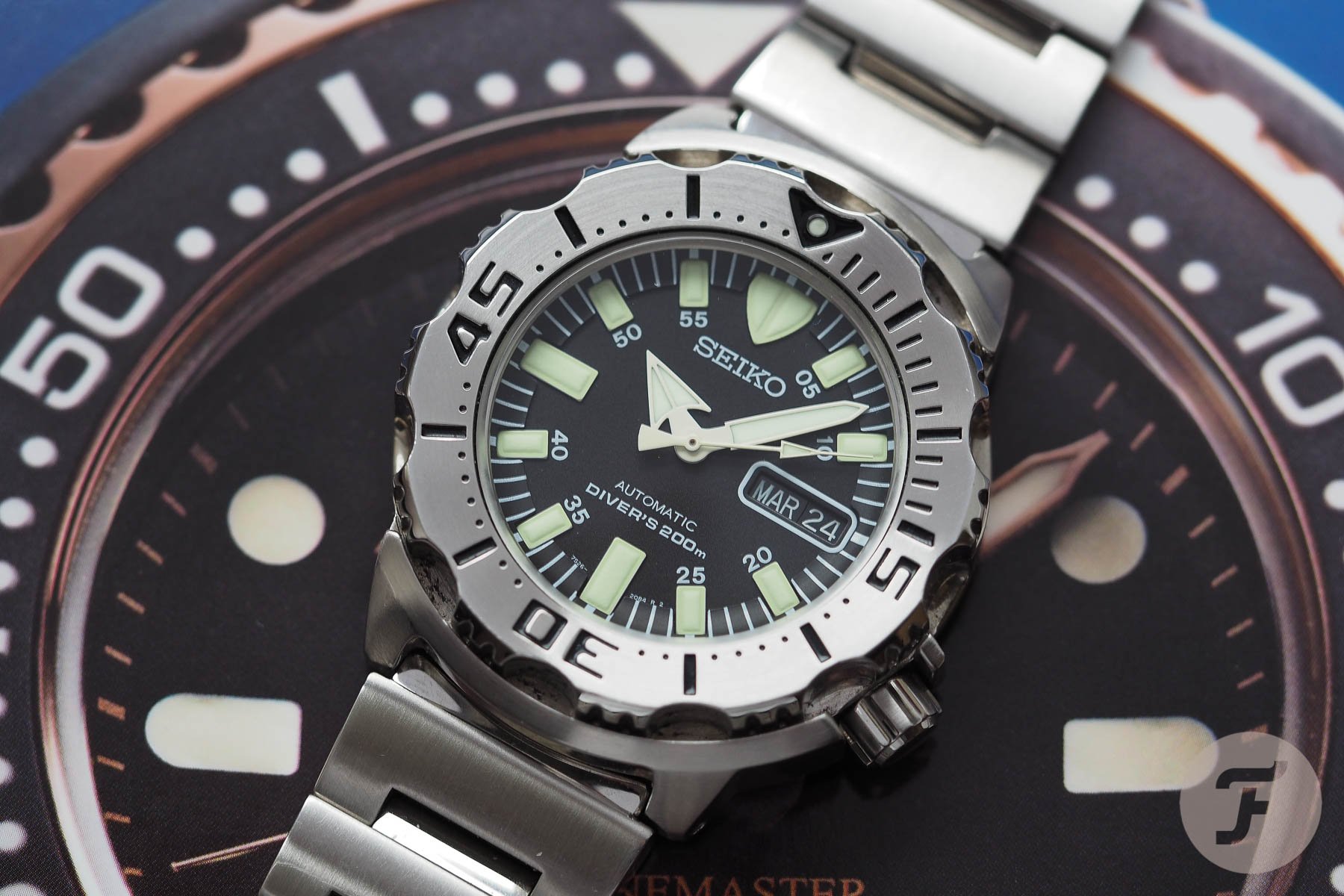 Useful Dimensions and a Standalone Bracelet
Like the Tuna models, the Seiko Monster SKX779 employs short lugs. With a diameter of 42mm, the lug-to-lug comes in at a very wearable 48mm. And in contrast to a lot of other Seiko divers from the same period with their 22mm lugs, the Monster has a 20mm lug width. That's a great thing because Monsters look good on all kinds of straps.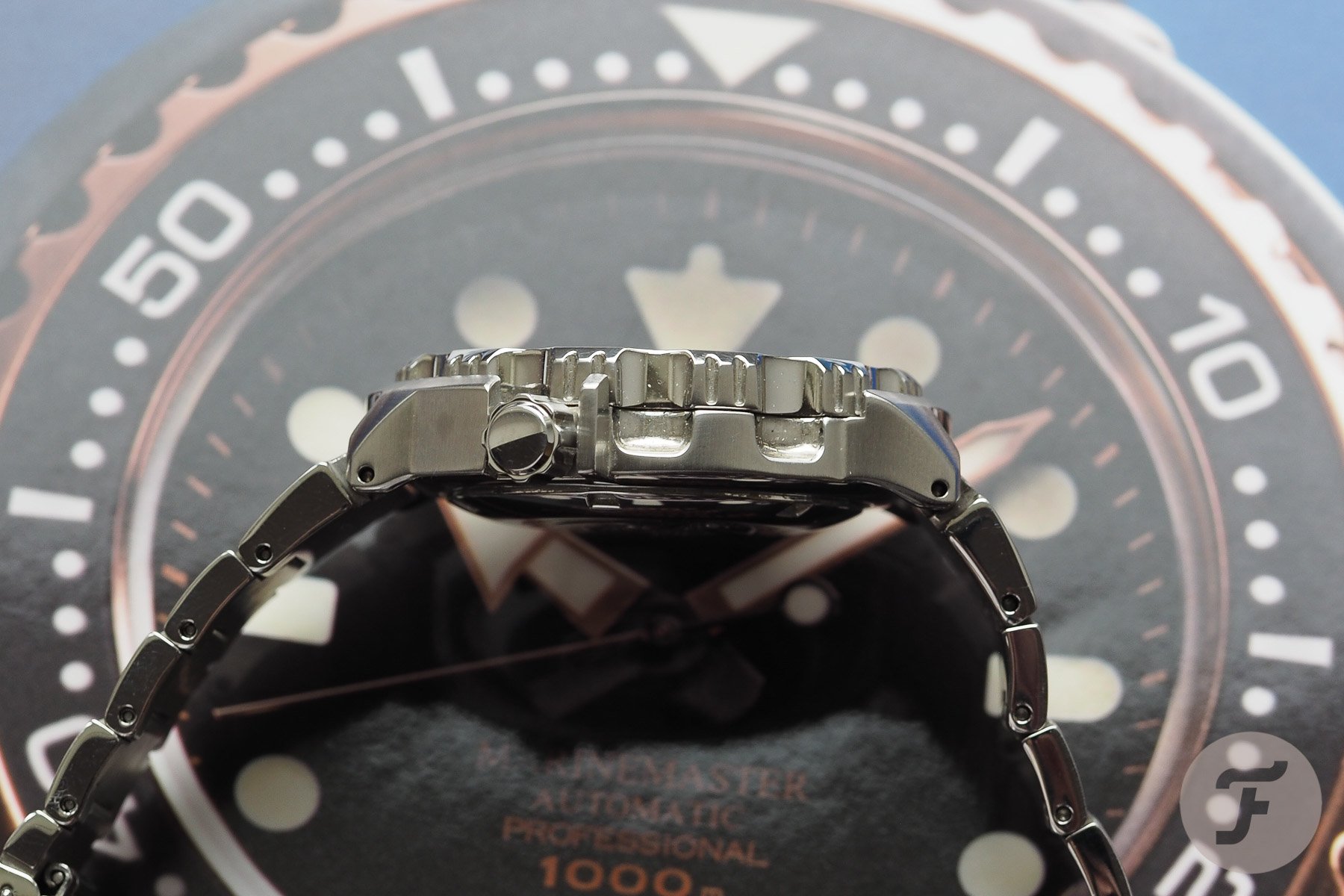 Changing looks on the Seiko Monster SKX779 is made all the more simple with drilled lugs. This Seiko was sold on either a rubber strap or a stainless bracelet with plate-like links. It's not a bad bracelet, but it's thick and the links are somewhat longer than one might expect. The clasp is is push button with a flip lock and links are affixed via pin and tube.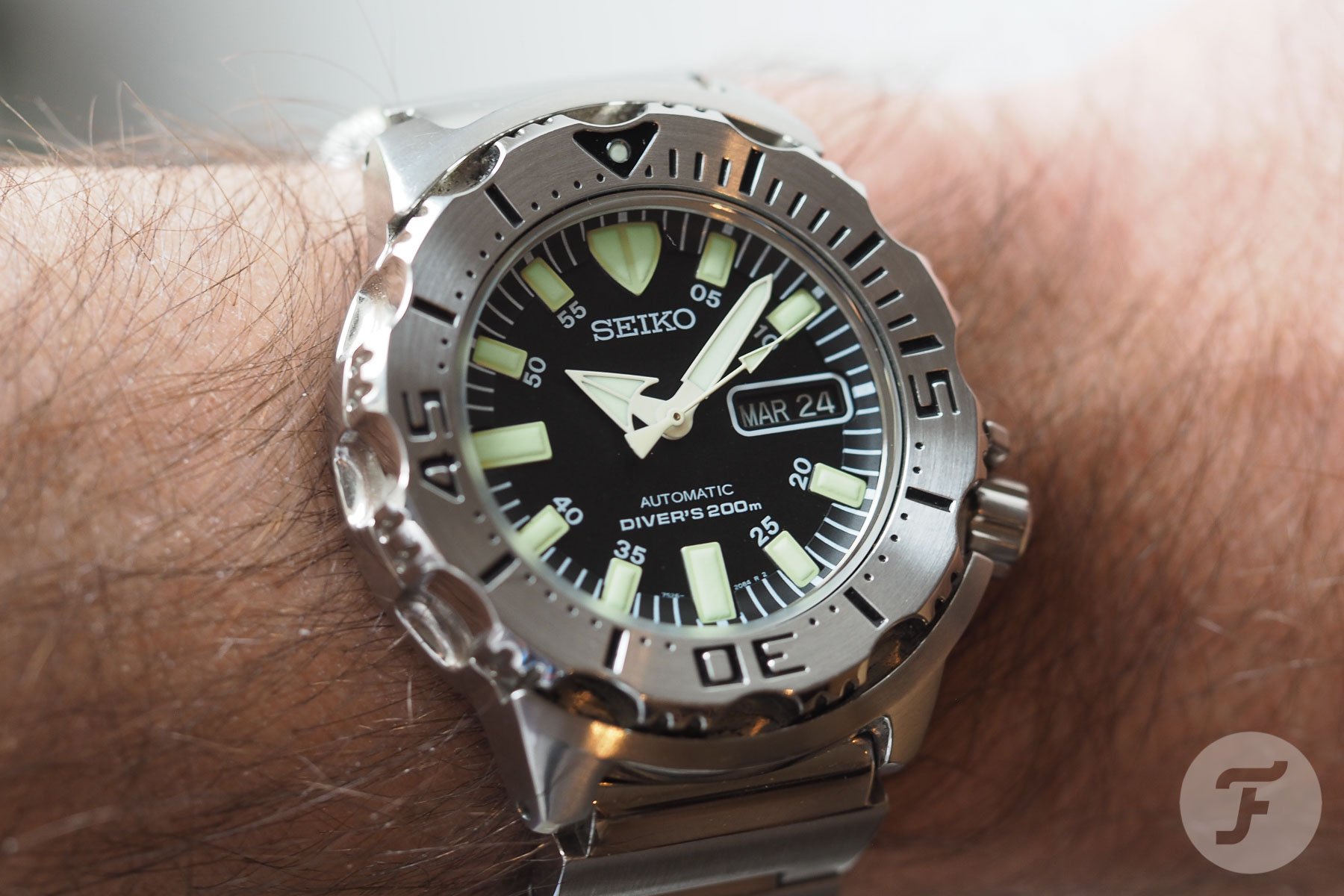 The Seiko Monster SKX779 and Its Place in History
Amongst collectors, the Seiko Monster SKX779 is a bit of a sleeper. There's little doubt that the orange version is more popular, but this black model has its fans as well. For me, after years of not really liking either, I softened my stance on what is ultimately a very original design. However, black just seemed like a more usable choice for my wrist. I like to pair the watch with everything from brown leather (gasp!), an olive NATO, or I keep it on the stock bracelet. It fits my smaller wrist well and looks good in most situations even if it isn't quite as much an all-rounder as the SKX007.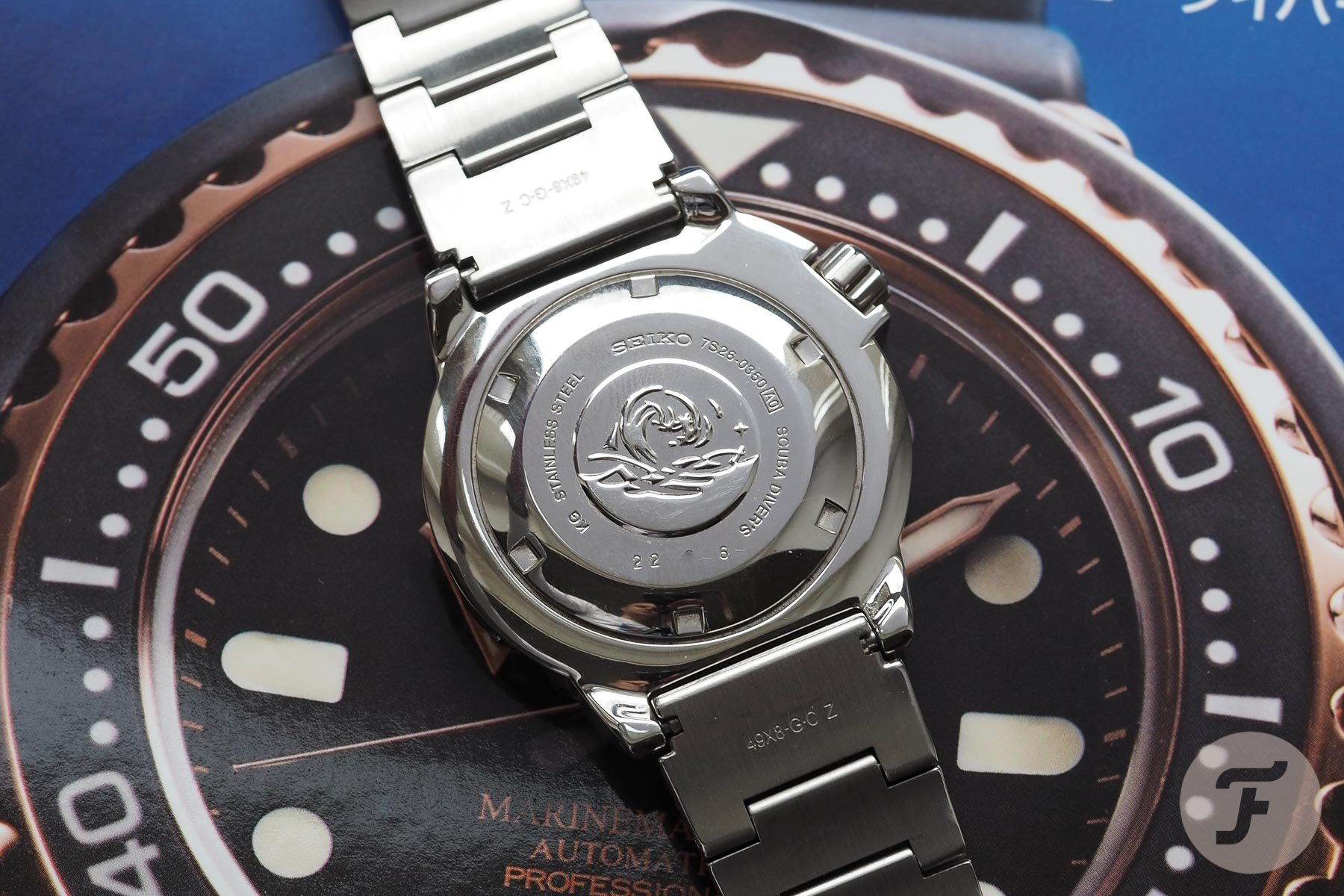 If we look at Seiko's dive watch history, there's little doubt that this first generation Seiko Monster SKX779 should be part of any serious collector's haul. I've mentioned the unique styling, but this look has spawned three subsequent generations. There's now even a so-called Baby Monster as part of the Seiko 5 collection. So, in Seiko terms, this is a significant watch as far as lineage. You can read more about all the variants in a great article here.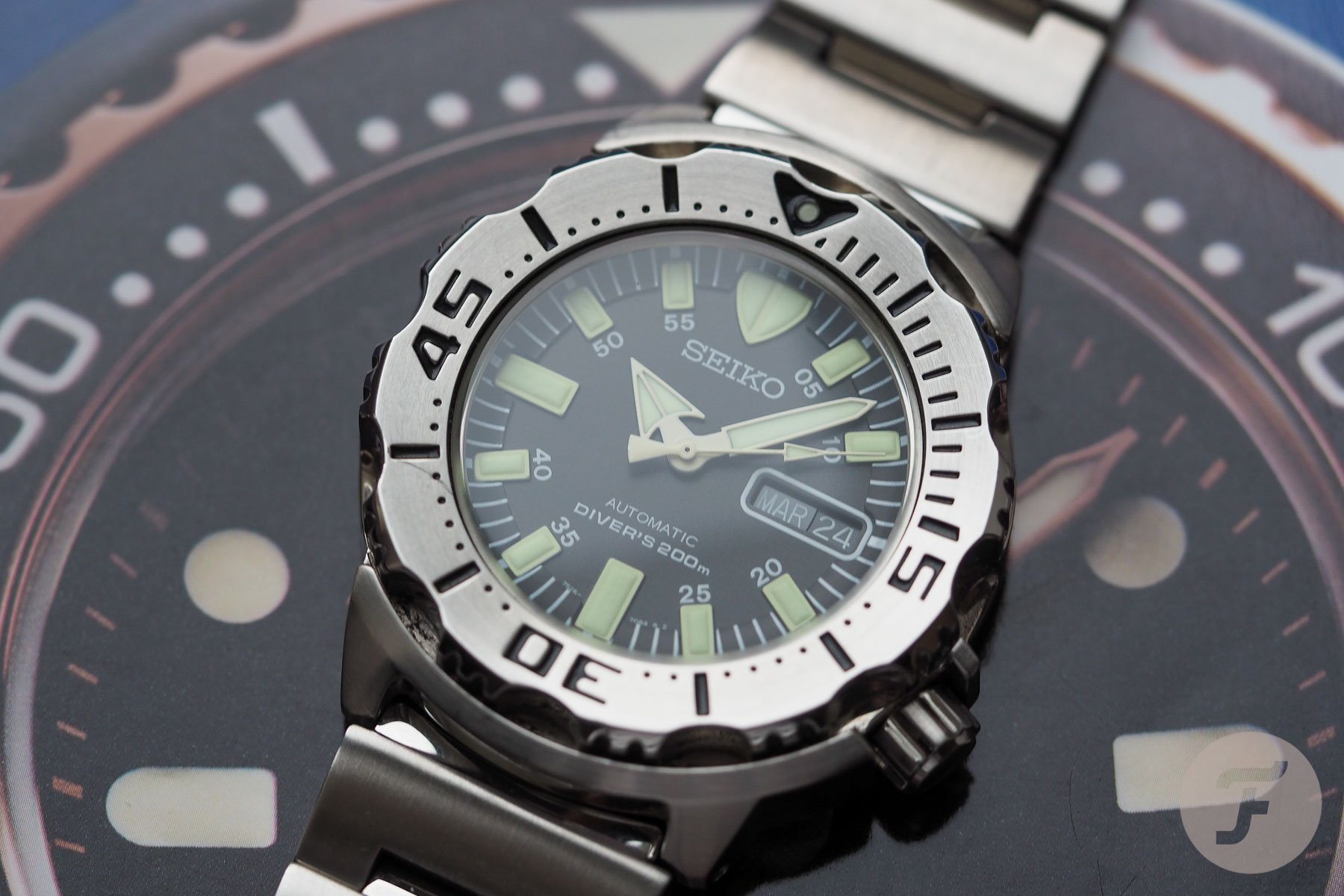 Finding Your First Gen Monster
The positive of a 13-year production run is that the Seiko Monster SKX779 or its orange counterpart are easy to find. Finding them in good condition can be trickier, though, as most of these watches were worn daily and the bezels do collect scratches. Pricing is all over the map with some real dreamers out there. I'd figure on $200 – $350 depending on whether you're looking for a head-only piece or desire boxes and papers. This pricing should do for either color as there's no premium either way. As an FYI, I sourced this piece in Japan — it's not JDM ¸— and it came with its original Prospex box and paperwork.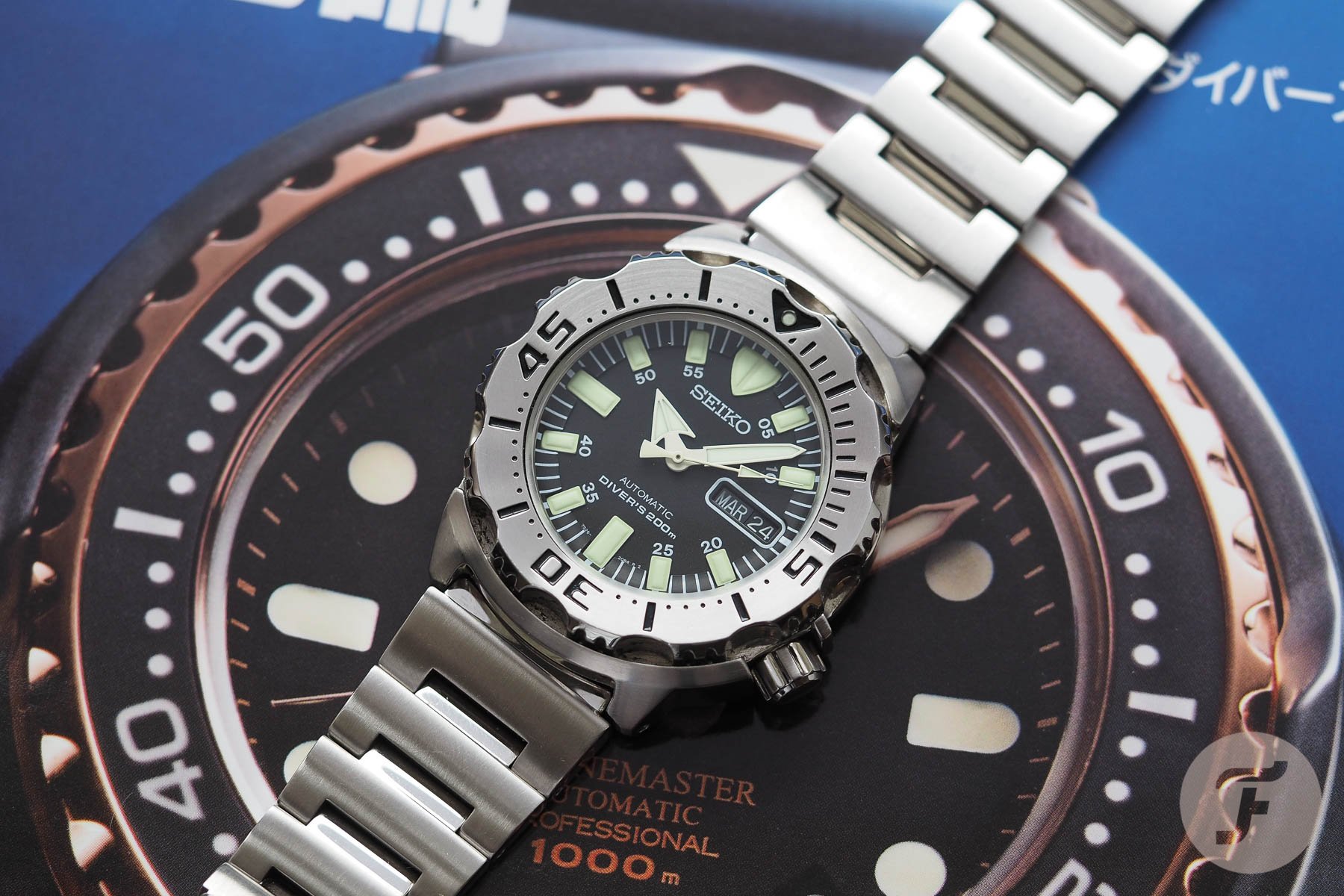 Final Thoughts
Love it or hate it, there's no mistaking a watch like the Seiko Monster SKX779. It's a high quality dive watch that ended its run before Seiko began upscaling its Prospex collection. For fans, that luckily still translates into a great piece that's still available at a very approachable price. As I always like to point out, try one on for size and if it doesn't work out, selling is a no-lose proposition.
Watch specifications
Model
Diver's 200 Meter "Monster"
Dial
Black with Luminous Indices
Case Material
Stainless Steel
Case Dimensions
42mm Diameter, 48mm Length, 14mm Thickness, 20mm Lug Width
Crystal
Hardlex Mineral Glass
Movement
Seiko Caliber 7S26 Automatic, 21 Jewels, 21,600 vph, 41 Hours Power Reserve, Non Hand-Winding, Quick Set Day/Date
Water Resistance
200 Meters
Strap
Rubber with Pin Buckle or Stainless Steel Bracelet
Functions
Time (HH:MM:SS), Day, Date, Uni-Directional External Dive Bezel
Special Note(s)
Production from 2000 - 2012