Watch Giveaway – SEIKO SRP777 "Turtle"
Watch Giveaway
We love Seiko and we know you do too! After neglecting the brand a bit our first years of existence (since 2004), we started to publish on Seiko (especially on the vintage models) since a couple of years and the response was – and still is – awesome. A trip to the Seiko factories in 2015 made our love for the brand only grow more (click here for the Seiko Factory Trip reports). Every year they surprise us with new interesting models, like this year's Seiko SRP777 'Turtle' watch.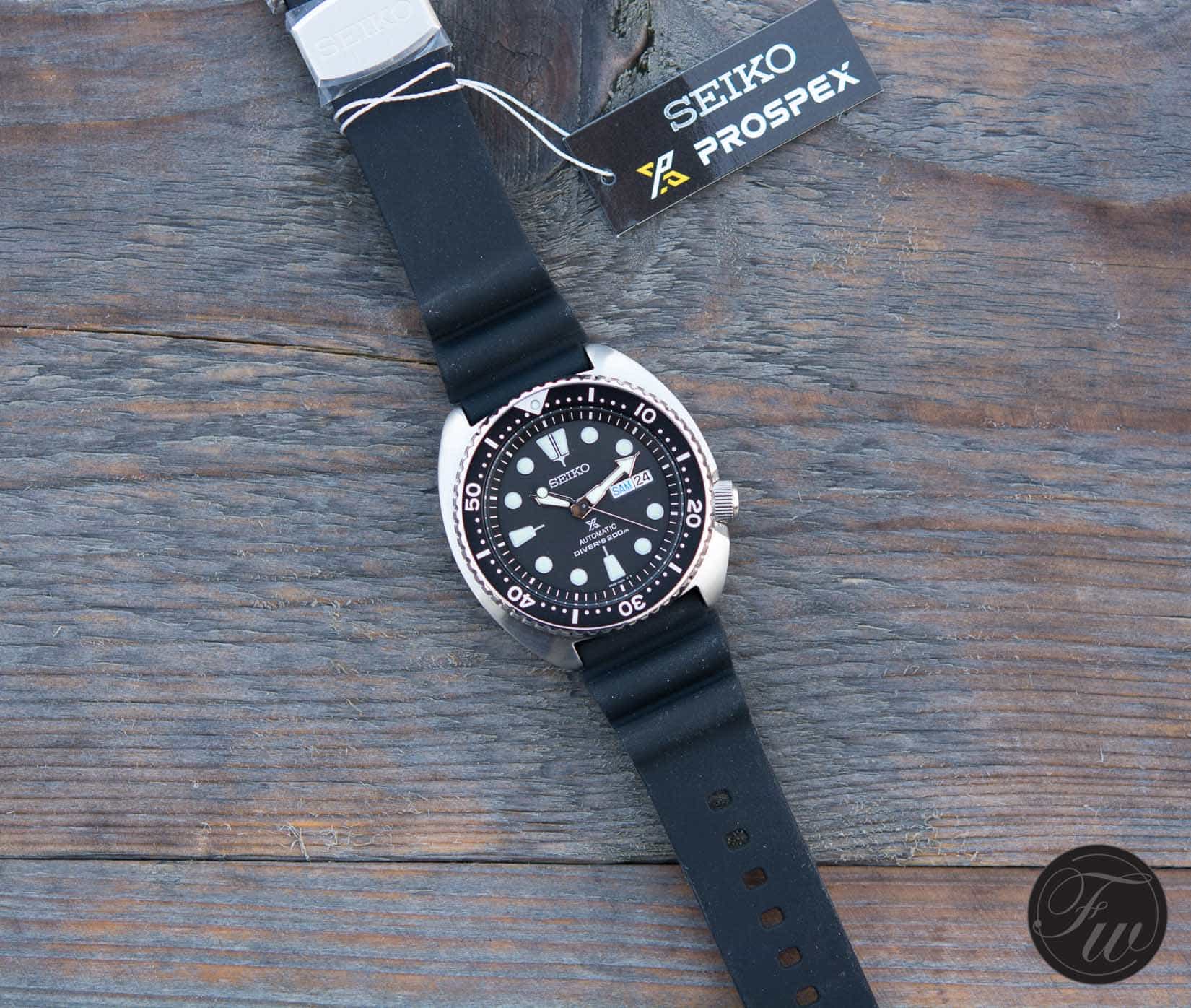 We were among the first to bring you the news on these new 'Turtle' models after one of their own websites leaked info, and we did an in-depth article on the Seiko SRP777 only a few months ago. In this article, we also compare it to the inspiration of the new 'Turtle' watch, the Seiko reference 6309. A popular vintage Seiko divers watch that has many fans and collectors. This in-depth article on the Seiko SRP777 vs Seiko 6309 can be found here.
Only yesterday we published a Seiko showdown of three of their divers watch under 500 USD. We showed the PADI version, but it is a SRP777 'Turtle' in the basis of course. The 44.3mm diameter of the Seiko SRP777 might scare a way a few people, but in fact on the wrists it wears quite modest. It is a perfect daily beater, with the self-winding caliber 4R36 movement which is a solid performer.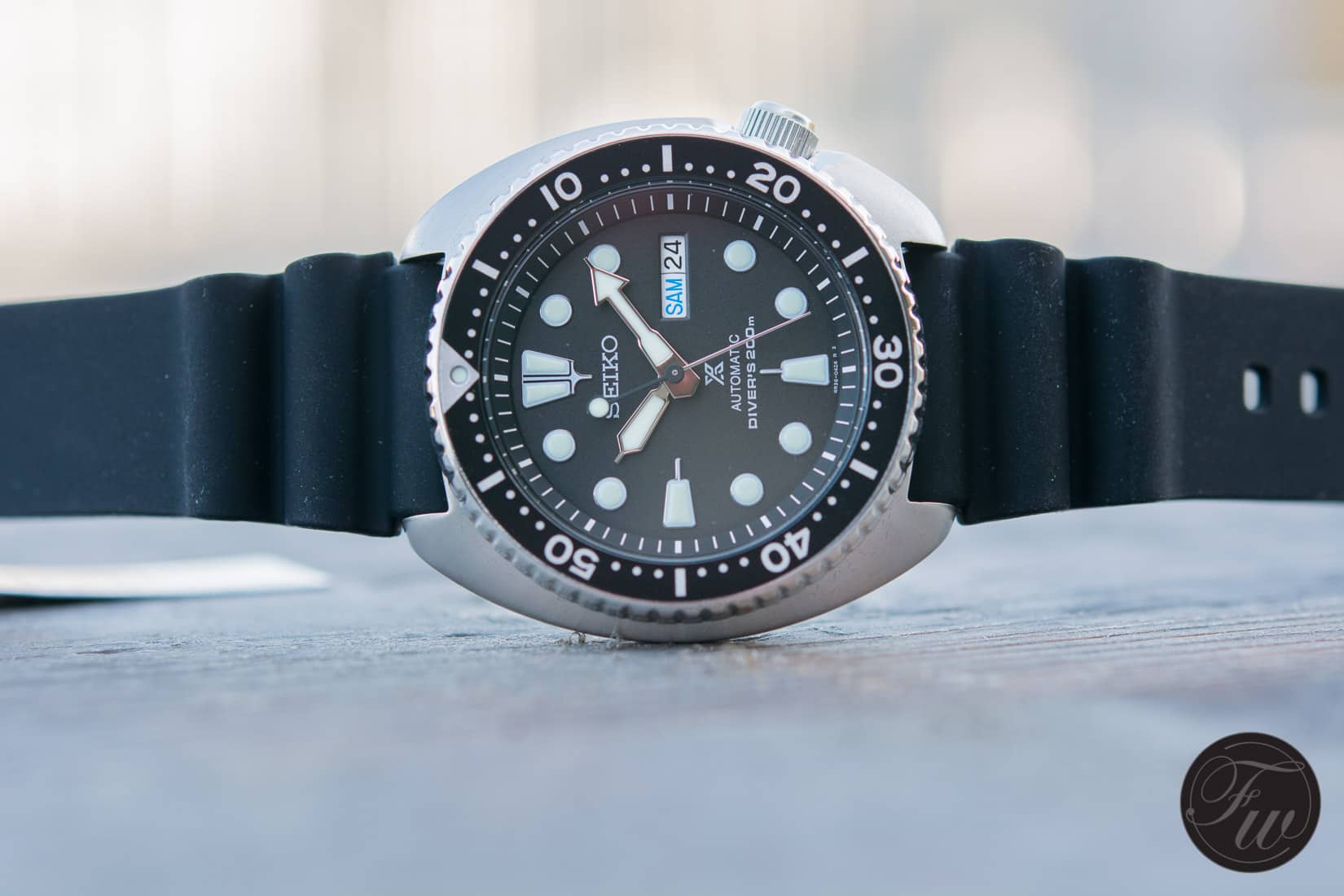 Seiko in The Netherlands provided us a brand new Seiko SRP777 divers for our watch giveaway. This watch currently retails in the official Seiko boutique for €395,-.
How to enter the watch giveaway? Simple, just register for our newsletter and on December 5th we will draw the winner from our newsletter subscribers. If you are already subscriber to our newsletter, you automatically play along with our watch giveaway.
Our previous giveaway, the Lebois & Co Avantgarde Date watch was won by Wade from the United States and the Lebois & Co rollerball by Robert from Italy. Both prizes are on their way.
>> Click here to subscribe to our newsletter and automatically join the giveaway watch contest! <<