Wrist Game or Crying Shame: Seiko SKX007J
One More Kick at the Can with an SKX for $289?
Welcome back to Wrist Game or Crying Shame, the weekly series that allows you to decide whether you'd like to wear a watch or socially distance it from your appendage! This week, we head down several pegs on the ladder with a look at the Seiko SKX007J. But first…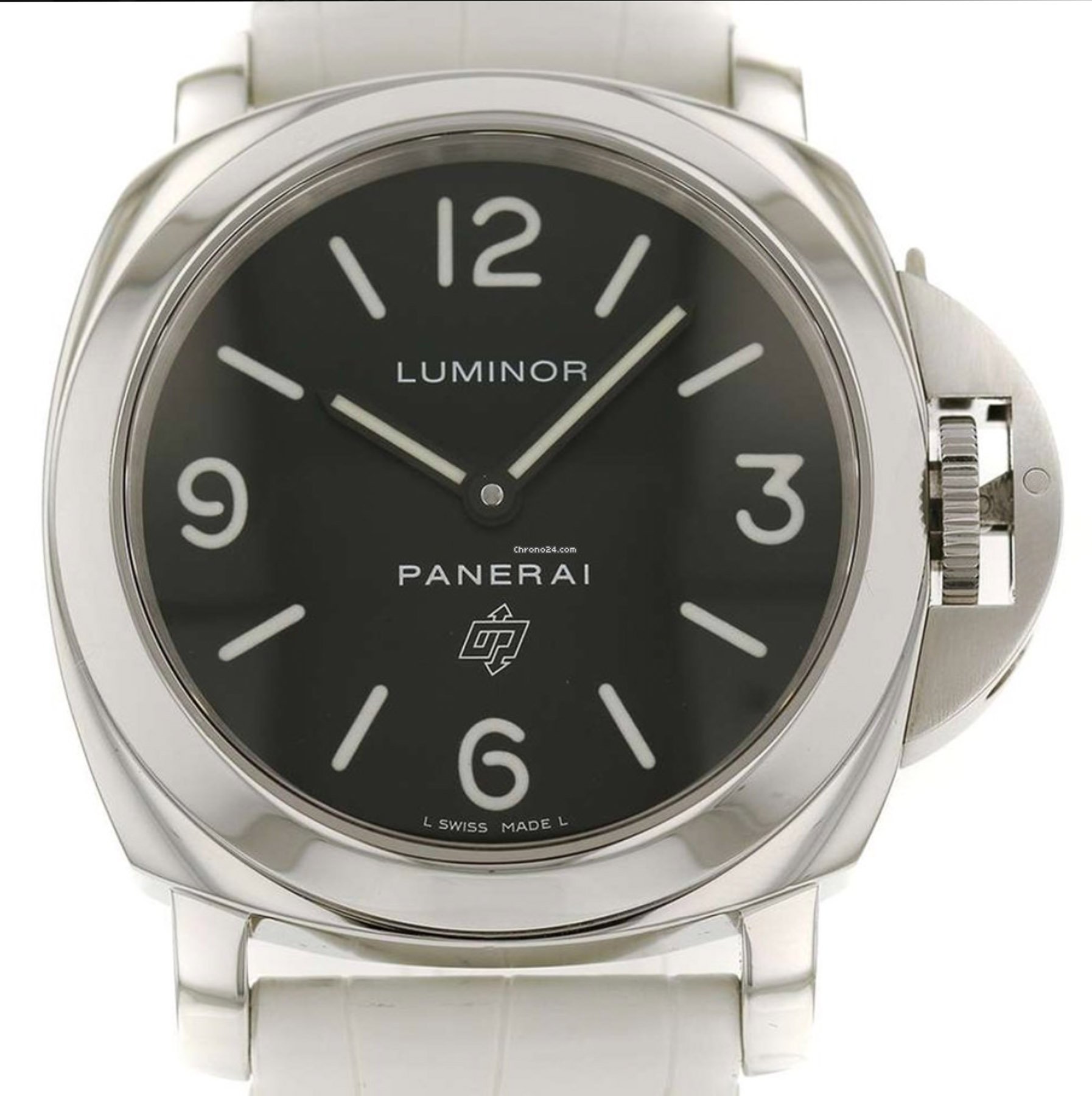 In last week's episode of Wrist Game, we were large and in charge with the Panerai Luminor Base Logo. I lamented the use of branding in our modern world but went on to say that this PAM did it in a cool and classy way. Roughly 67% of you took my side and that means that this faux Italian Stallion trotted off with a win. As an aside, a "67%" translated to a D+ back in school and that actually sucks, but let's not think in those terms. Let's actually now turn our attention to today's subject, the most famous cheap watch in the business known as the Seiko SKX007J.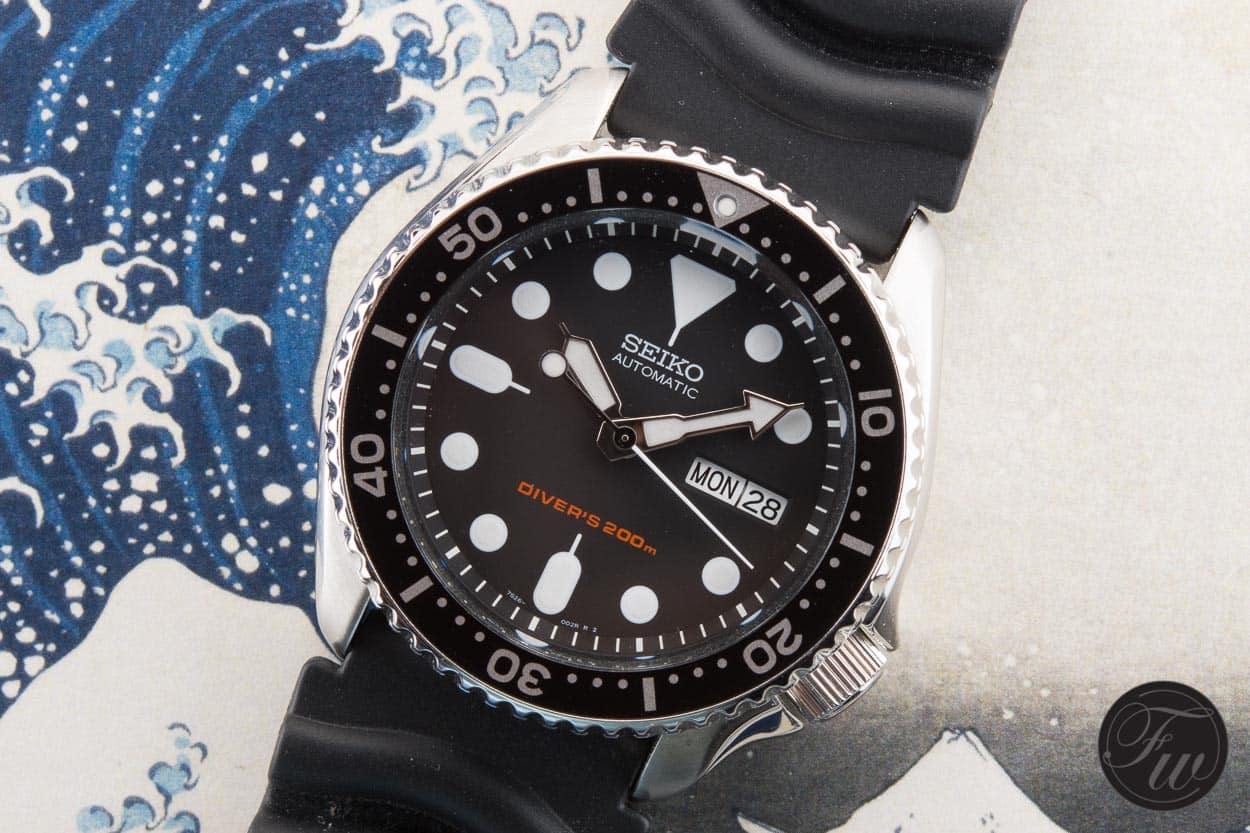 The Seiko SKX007J Has Been Around Since 1996
The Seiko SKX007J has been around for donkey's years. That actually translates to the release year of 1996. 1996 also marked the year that my beloved Orioles went wire to wire only to lose to the Yankees when some kid reached over to give Derek Jeter a free home run. Man, how I hate the Yankees. But moving on, the SKX007 brought the familiar Seiko formula of a cheap 200-meter diver with a reliable, not-overly-accurate automatic movement (the 7S26). It also used a case that had been cycled through with various models since its inception in the late '70s in a quartz 7548.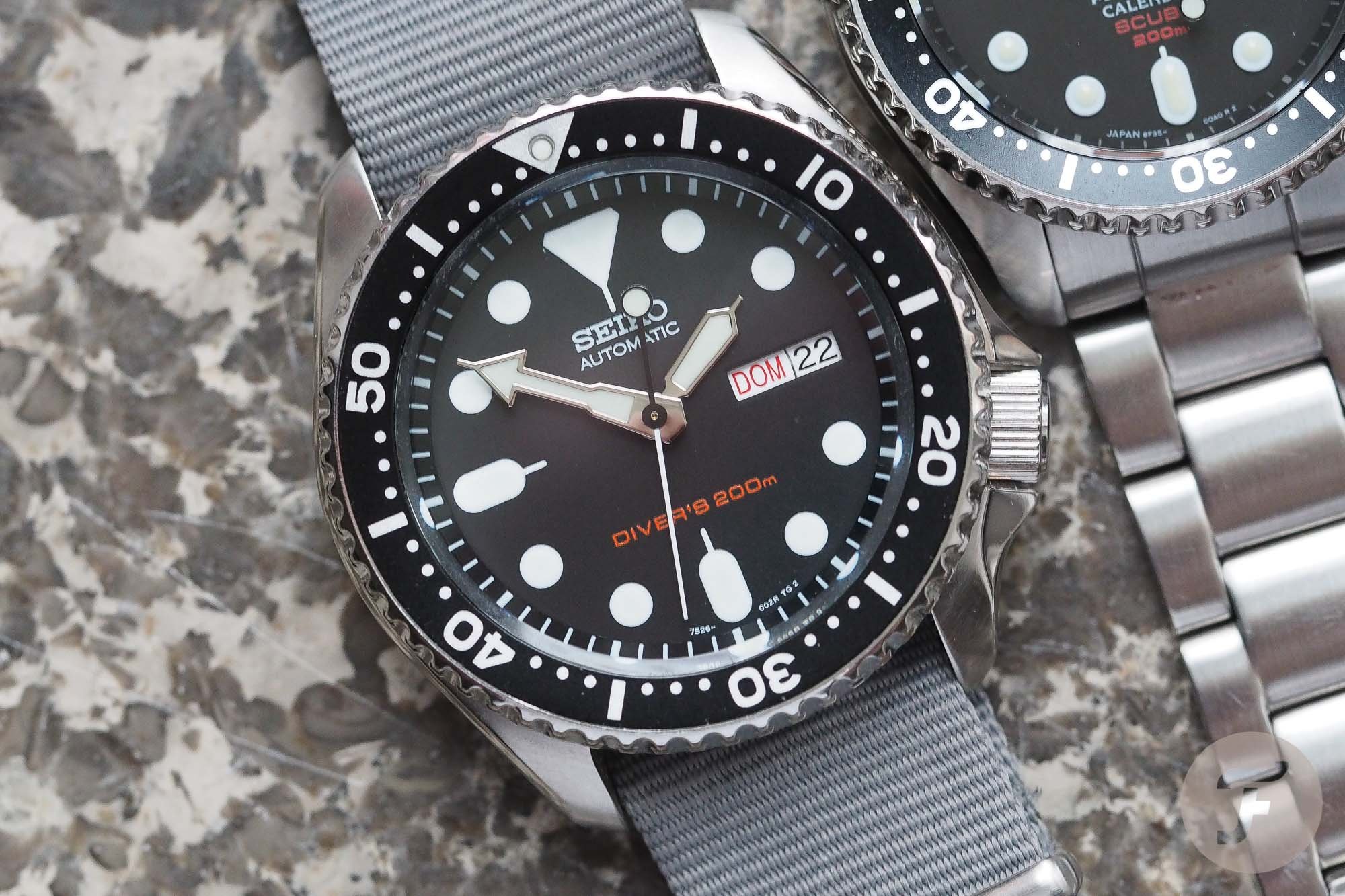 The Icon is Actually Derivative
The current coronavirus and its lockdown effects leave a person with a lot of time for thoughtful introspection. Therefore, it's time for an aside that relates to the mostly beloved Seiko SKX007J. We get cranky with the big Japanese brand for reusing its case styles over and over and I'd use the recent 55th Anniversary trio as Exhibit A. On the other hand, in 1996, the SKX007 basically brought an update to a design that had been around for 20 years at that stage. I know that social media wasn't a thing back then, but it goes to show that Seiko really hasn't ever changed its modus operandi in terms of gradual design evolution. I'm not quite sure if we've forever been lambs or if we've only recently turned into jackals, but perhaps it's worth a think.
The Seiko SKX007J is a Watch for Everyone
The Seiko SKX007J is known as many things.  Gateway drug, poor man's watch, good beater, or nice vacation watch are just some of the things we've heard. What is also known about the Seiko SKX007J is that it is no more. This is a fact now despite the immense NOS scenario that crowds online huckster's shops. This out of production status has allowed said shops to become opportunistic. They're preying on those who chose to forego parting with a measly couple of hundred bucks over the past 25 years. By preying, I mean to tell you that they're now happily trying to charge €350 or more to gobble up one of these "rare" birds while you can. At this juncture, if you pay that you're likely guilty of hoarding medical supplies. And in a time like this, that's not praise.
The J Variants are Now Available…
Now there's one thing I failed to mention regarding the bulk of NOS Seiko SKX007J models on the scene. You'll note that I've made the distinctive point of calling out the "J" at the end of this model. The "J" in the name stands for "Japan" and these are now readily available. This means the model was made on the island instead of somewhere else in Asia. The argument for these Js is much like in the days when VW made Golf GTIs in both Germany and Mexico. People swore up and down that the Mexico-built versions were not as good. In the Seiko world, turbo geeks proclaim the same about the origin of their SKXs.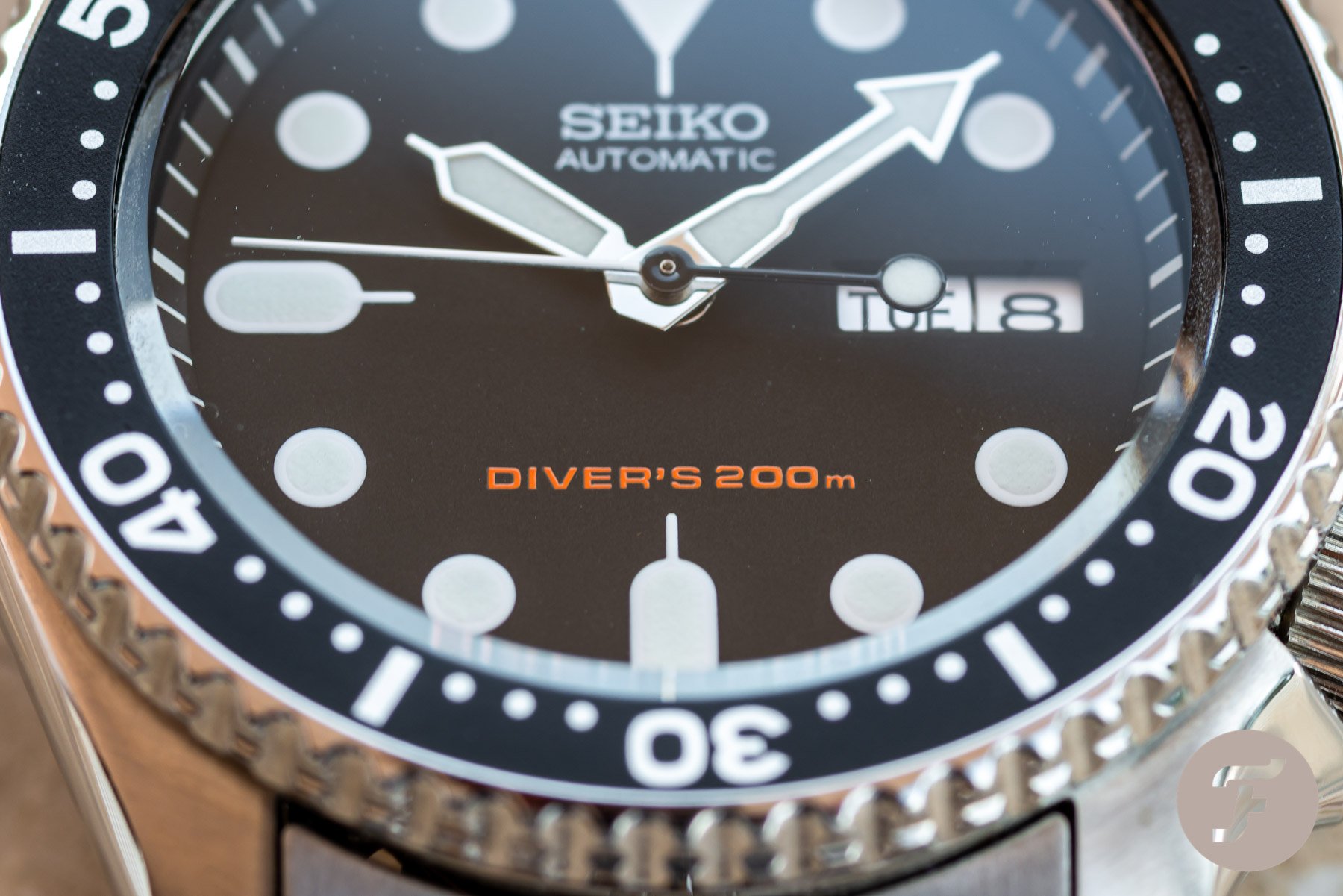 …and They're Plentiful
Your author happens to own an SKX007 from somewhere in Asia and an SKX011 — the same model but with an orange dial — from Japan. I will say that the Japanese version boasts sharper case edges, more pronounced matte finishing, and a slightly different dial noting the jewel count. These are cool little differences, but the historic €100+ difference between J and non-J models always meant that the juice wasn't worth the squeeze. Today, I struggle to find a NOS non-J version, so your decision has been simplified. Buy new or don't — it's that simple.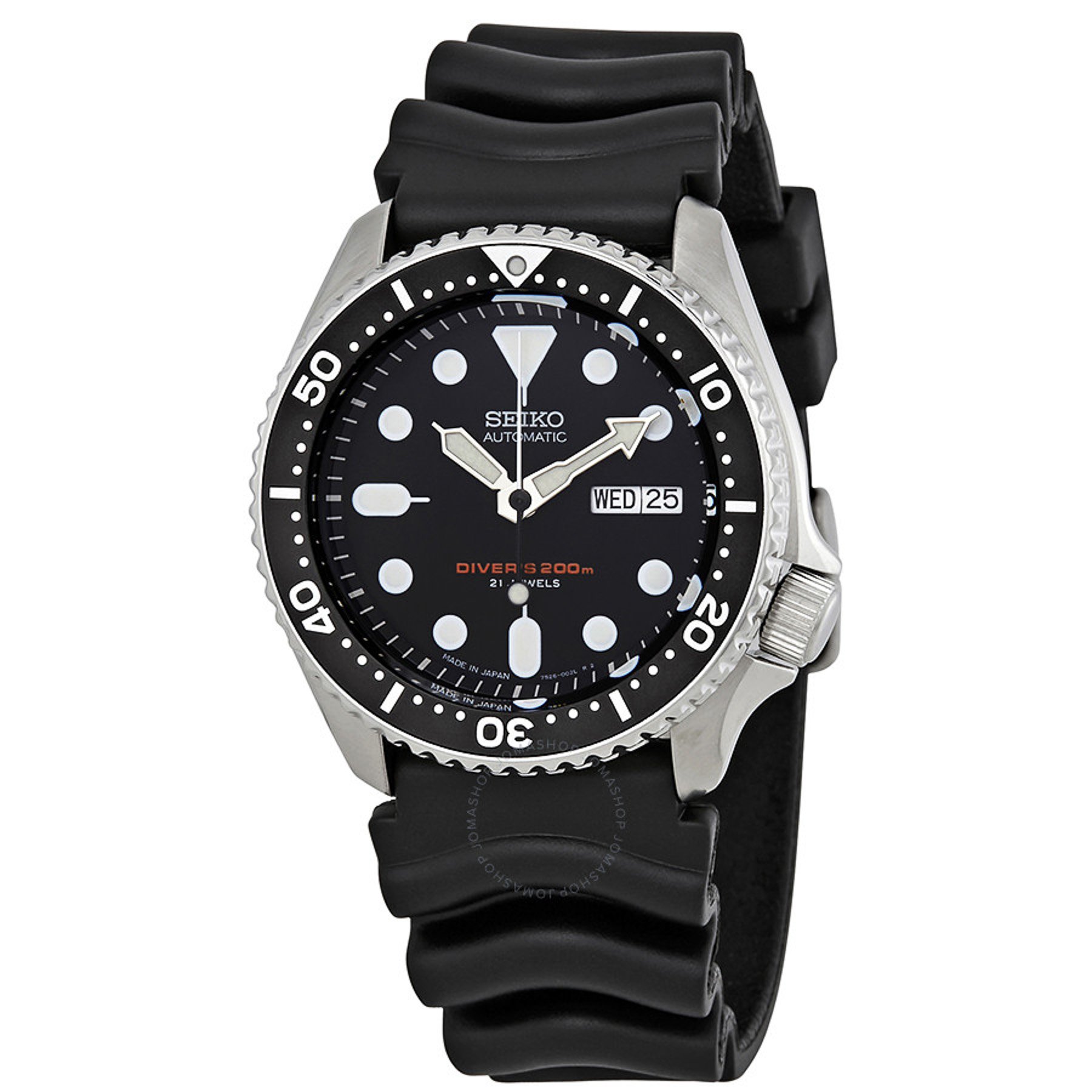 Bracelet or Strap — Don't Fight for Either
When you're shopping for a Seiko SKX007J or one of the variants, you can still sometimes find the watches on either a crappy Jubilee bracelet or black rubber strap that could double as beef jerky. I wouldn't pay more for either although I do find the bracelet somewhat endearing.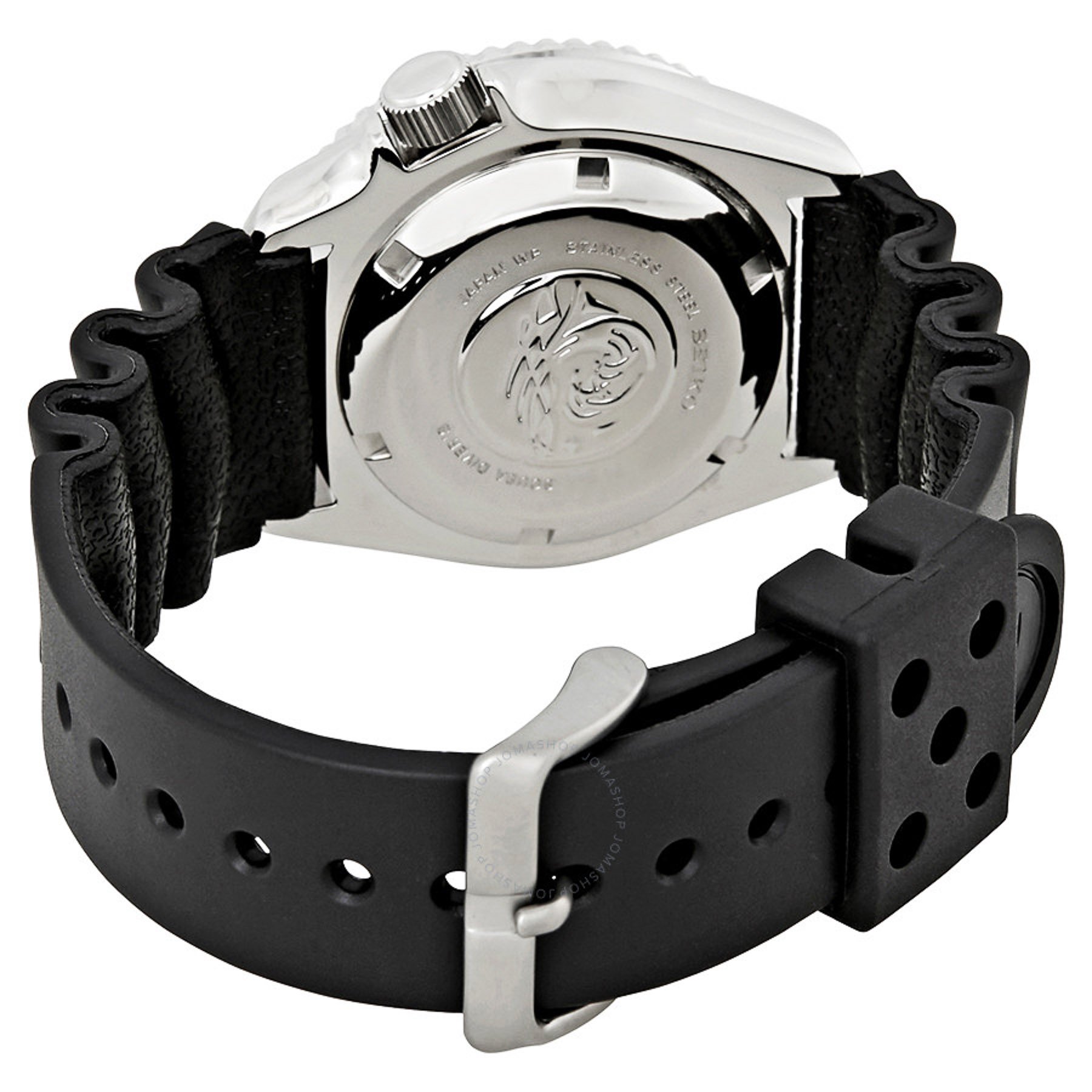 A Decent Deal from the USA on a Seiko SKX007J
What I've found for your perusal today just might qualify as a semi-good deal that won't last forever. You'll have to judge this for yourself, but it comes out of the US of A and the well-known site called Jomashop. It just happens to be where I bought my SKX011 before last Christmas. And while the deals aren't quite as Holly Jolly, the Seiko SKX007 lists for $299 and it is a J version. While you're at it, sneak a peek at the other variants. They're even cheaper! And by the way, the pics here are courtesy of Joma (stock shots) and the rest are from our collections.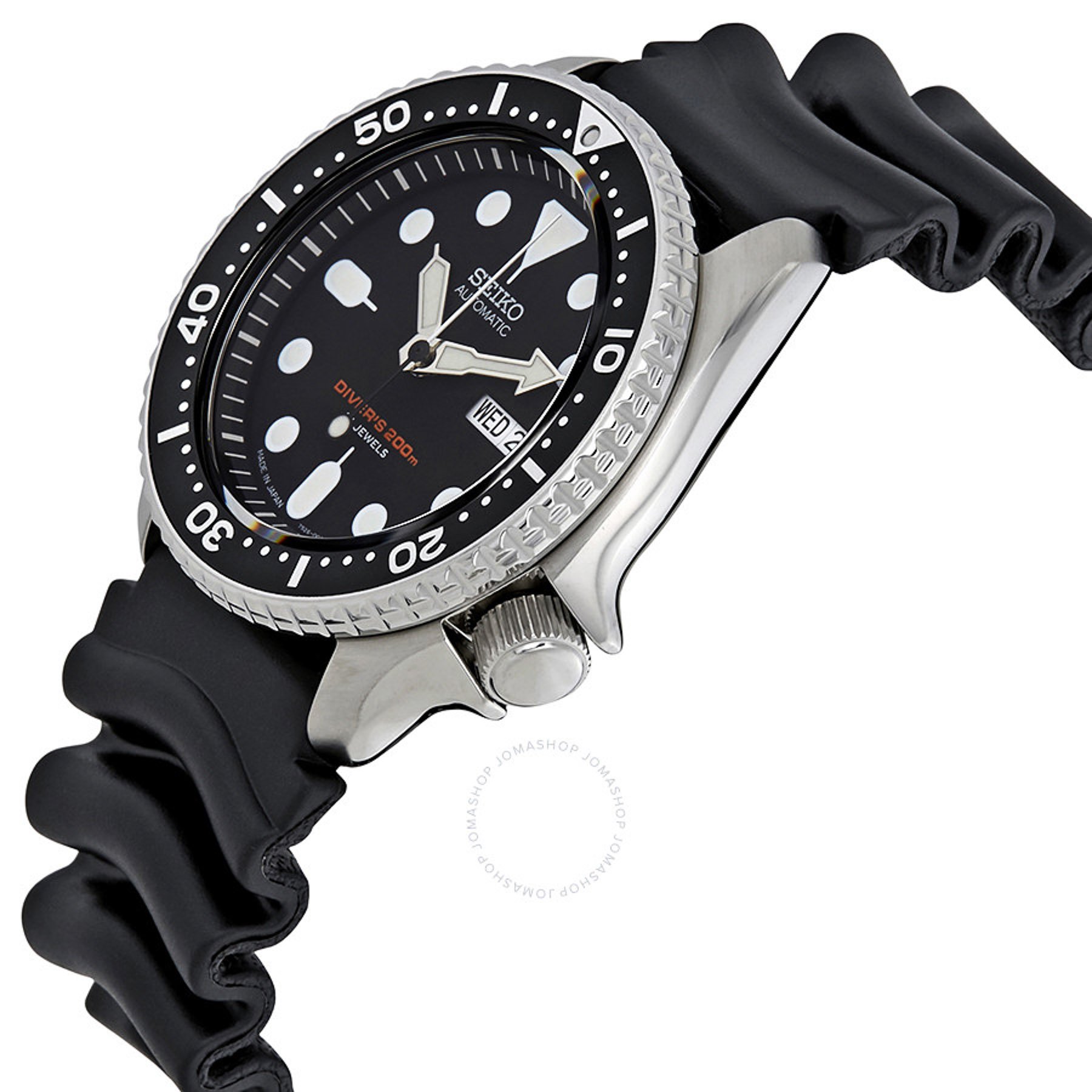 Now It's Time to Vote
For some reason, this site offers the Seiko SKX007J with an Arabic date wheel. That's odd but just adds to the allure. Oh, and if you sign up for emails from Joma, you can take another $10 off your purchase. You could put that (Alexander) Hamilton to work on a NATO or towards some hipster custom strap if that's your preference. Or, maybe you'd like to save the $289 and use it on something newer and more advanced like the Seiko 5 Sports. The choice, fearless friends, is up to you!