SIHH 2009: Jaeger-LeCoultre Navy Seals
Marc Menant from Jaeger-LeCoulte mailed me some information on their new Master Compressor Diving Navy SEALs watches. The grade 5 titanium cases with unidirectional bezel and water resistancy of 1000 meters meet the most stringent requirements for the United States Navy SEALs diving watch. Jaeger-LeCoultre consulted snorkelling record holder Patrick Musimu about the relevance of Jaeger's diving watch innovations.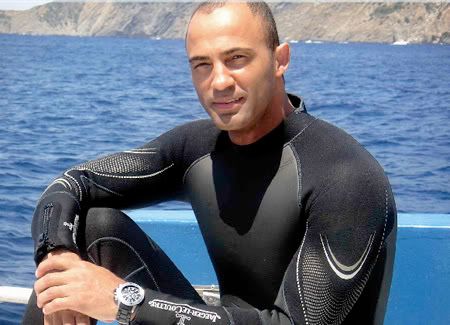 The Master Compressor Diving models have a shot-peened ceramic bezel and are engraved with the Navy SEALs emblem. Before paying thousands of dollars for a vintage COMEX diver from Rolex, you might want to investigate these new three models from Jaeger-LeCoultre.
Jaeger-LeCoultre introduces three models of the Master Compressor Diving watch, these are the Master Compressor Diving Alarm Navy SEALs, the Master Compressor Diving Chronograph GMT Navy SEALs and the iconic Master Compressor Diving Pro Geographic Navy SEALs.
These 44mm (Alarm) and 46.3mm (GMT and Geo) watches are being introduced on video by Jerome Lambert, CEO of Jaeger-LeCoultre. You can view the introduction video and full specifications of these watches over at Perpetuelle in this thread.
In the introduction video, Jerome Lambert is actually wearing one of the new models. It has to be said, it looks a bit BIG on his wrist.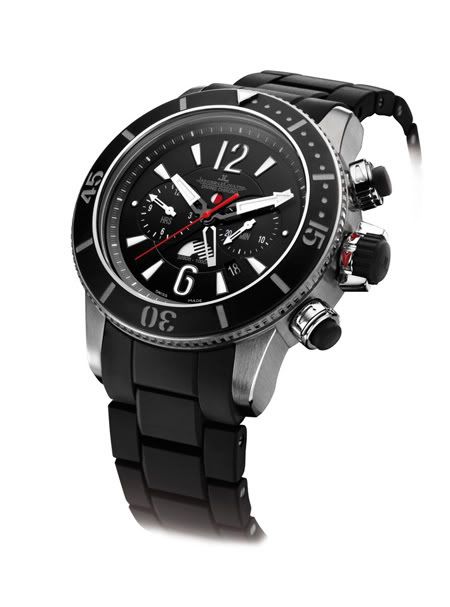 Read more about the SIHH 2009 here: https://www.perpetuelle.com/UsrViewForumTreeView.aspx?Catid=208&pid=0