Speedy Tuesday – A NASA Engineer's Vintage Speedmaster Professional 105.012-65
Vintage Speedmaster
It's Speedy Tuesday! When you buy a vintage Speedmaster watch, one of the thoughts that might occur is that you wonder what kind of life the watch had before you bought it. Who bought it in the first place? Why did this person picked this watch? Where has the watch been? This of course, goes for the watches that doesn't come with 'provenance' or are not inherited. Although even then it is still interesting to ponder about these things.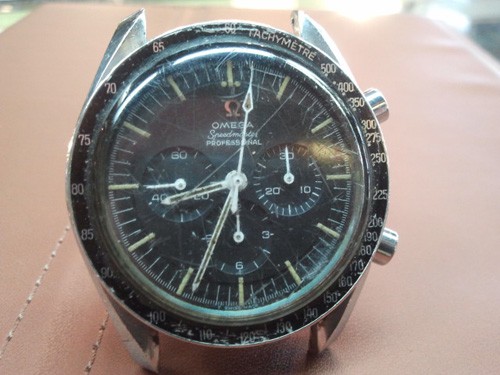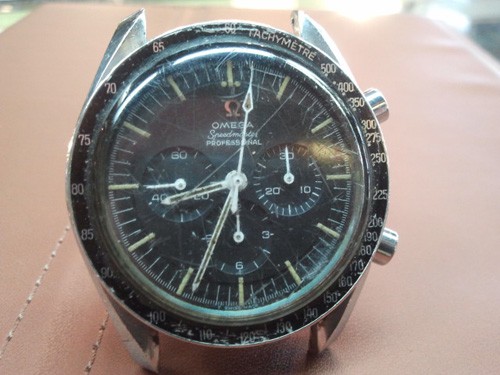 Today's Speedmaster in our weekly Speedy Tuesday topic is one that has seen things that we can only dream about. Watch enthusiast Guido Maniscalco bought this vintage Speedmaster Professional 105.012 from the widow of an inspector at Vandenberg Air Force Base in California. This inspector purchased this watch in the 1970s from a NASA engineer.
We know that NASA astronauts received these watches as part of their astronaut gear, so it is most likely that this NASA engineer purchased the watch himself from an Omega dealer in the 1960s. Nevertheless, we think this watch probably has a very interesting 'NASA' history (as Vandenberg Air Force Base also has its fair share of space exploration facilities) by both previous owners.
Guido bought this watch with a heavily scratched crystal and a missing crown. Looking at this Speedy, you can definitely see it has been used thoroughly. The good part of it is that this watch has never been polished.
If you want to buy a vintage Speedmaster (Professional), try www.watchrecon.com or www.chrono24.com. Watchrecon lists watch offers from forums and Chrono24 has a wide selection of pre-owned vintage Speedmaster watches from both dealers and private sellers. In any case, always buy the seller, which means that you should feel comfortable with the party that sells the watch. Also make sure you are well informed about the subject of vintage Speedmaster watches before you buy. Both sites also give a good idea about the vintage Speedmaster price per model or reference number.