On this page, you will find the background on Speedy Tuesday, the limited edition Speedy Tuesday watches and how you can join this community of Speedmaster enthusiasts and collectors. If you are looking for an overview of all Speedy Tuesday articles we published since 2012, click here.
What Is Speedy Tuesday?
True Story. During a holiday in Cannes in 2012, Robert-Jan posted a picture of his Speedmaster on Facebook, with the words 'Speedy Tuesday', simply because it was a Tuesday. 'Speedy' is used by many aficionados when they talk about the Speedmaster, so there it was: Speedy Tuesday.
After Robert-Jan posted a picture of his Speedmaster on Facebook using the words 'Speedy Tuesday', he decided to use it as a 'working title' for a recurring topic on Fratello. On May 29th 2012, the first Speedy Tuesday article was born. Many followed in the years after! We are now already over 400 articles about the Speedmaster (an overview below). In the meanwhile, the #speedytuesday hashtag has been used over 200.000 times on Instagram by Speedmaster enthusiasts all over the world.
We will continue to publish Speedy Tuesday articles every week, on a Tuesday, for Speedmaster fans and those who are researching Speedmaster watches to make that special purchase.
For The Fans
Speedy Tuesday is not sponsored or financed by Omega, unlike some people (and other watch brands like to think). We just love Speedmaster watches and it happens to be a watch with great history and many different models in its 60 years of existence. Gerard, Balazs, Bert, Michael, Teun and Robert-Jan are all avid Speedmaster fans and have been so for a long time. For some of us, it was the first watch or the watch that got us into this exciting world of watches. We have been active with collecting Speedmasters long time before Speedy Tuesday started, long time before Fratello even started (2004). We've been members, even moderators, at some of the Omega forums in the past, organized meetings and actively involved in the collector's community since the 1990s.
Over the last 6 years, we organized several Speedy Tuesday collector dinners, drinks and GTGs. Some times on our own, some times with the help of a retailer or boutique. Make sure to be on our mailing list to know about such events first, so you have a fair chance of being on the list of guests.
The Speedy Tuesday Community
Although it is widely believed and accepted that Speedy Tuesday is a social media thing, it is not. It did help to give exposure to it in a tremendous way. People are now using the Speedy Tuesday hashtag because they've seen it on Instagram or Facebook and perhaps never even heard about Fratello. So we are very grateful for that. The Speedy Tuesday community is something that happened organically, and certainly not overnight. If you are using the Speedy Tuesday hashtag to show your Speedmaster on Instagram, you are part of it. It is a way to search and tag along with other Speedmaster owners. It is a way to get in touch with other Speedmaster owners, to discuss watches, straps or whatever. Everyone can join. Speedy Tuesday is about people, connect with like-minded collectors and enthusiasts to discuss that one watch we all find so amazing. Whether it is online via Instagram, Facebook, our website or one of the Speedy Tuesday events we are (co)hosting, it is about reaching out to each other and enjoy the talks and knowledge there is. Below, an impression of our Speedmaster event in Munich last year with the help of the Omega boutique.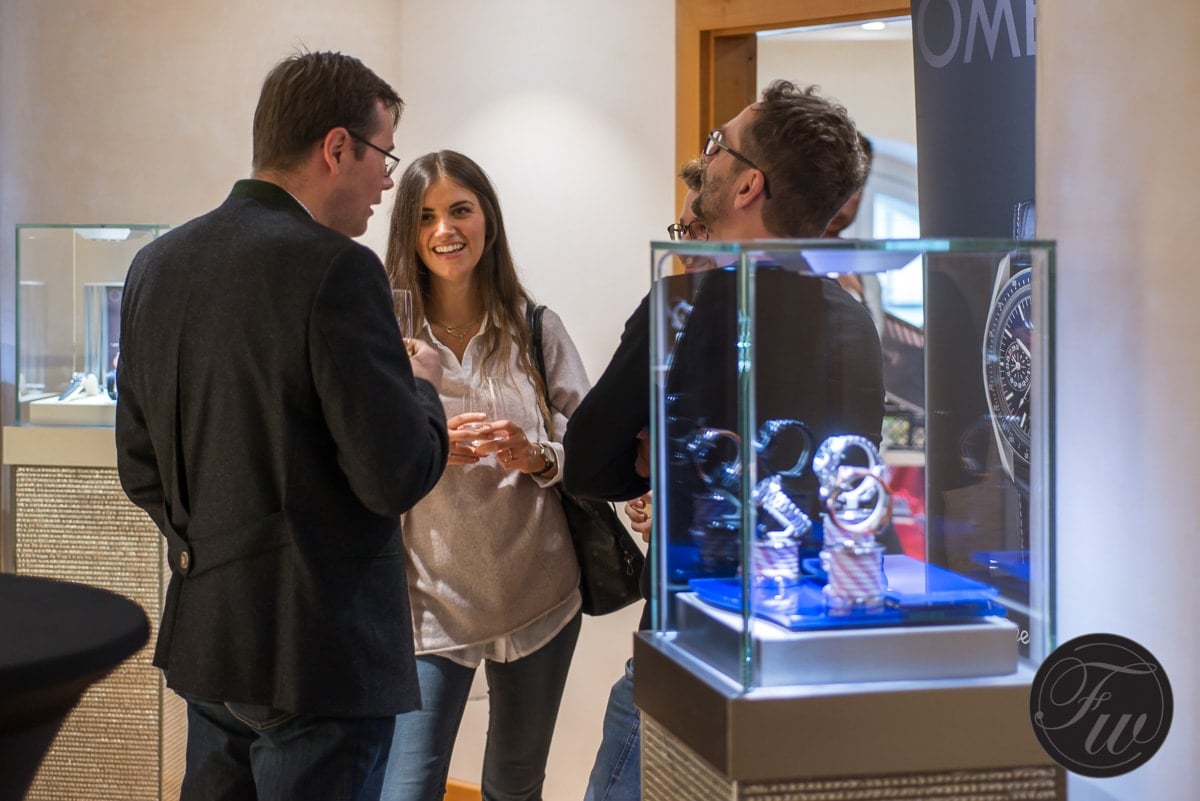 If you are on Instagram, you can follow our official Speedy Tuesday account or join the discussion in the Speedy Tuesday Facebook group.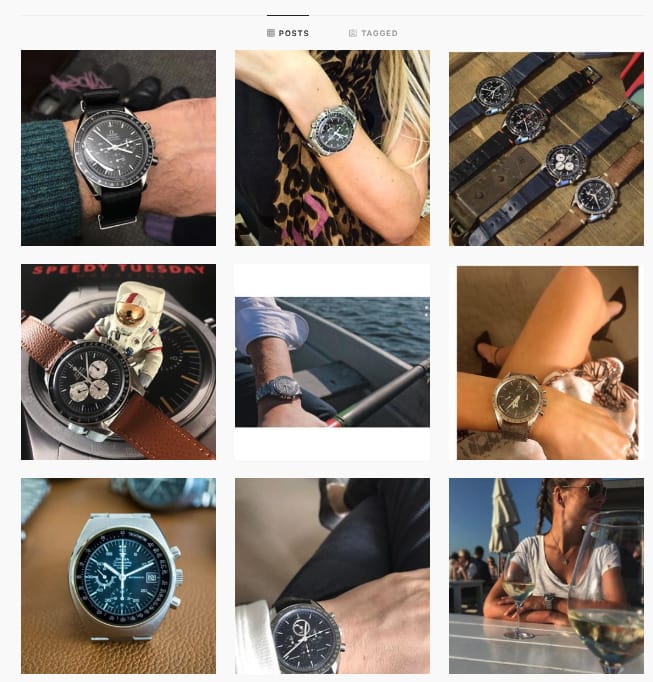 The Speedy Tuesday Limited Editions
In 2016, during a diner in Switzerland with the – then new – Omega CEO Raynald Aeschlimann, we discussed Speedy Tuesday and how we could celebrate the 5th anniversary (in 2017) of this movement. The outcome was that a special watch would be a very appropriate commemorative thing to do. So with joined efforts, Omega and the team of Fratello came up with the Speedmaster Speedy Tuesday Limited Edition in 2017. Inspired by the radial dial Speedmaster Professional from 1978 that was qualified by NASA for the Space Shuttle program (and we featured it here) and by the strong demand for a (reverse) Panda dial.
Then, in 2018 another Speedy Tuesday Limited Edition was introduced, known as the "Ultraman". This watch is more thematic and inspired by the original 145.012-67 watches that were delivered with an orange second hand. These watches were used in the Japanese Ultraman series in the 1960s and have become highly sought-after by collectors.
Both Speedy Tuesday Limited Edition watches are 'only' 2012 pieces each, to match the founding year of Speedy Tuesday.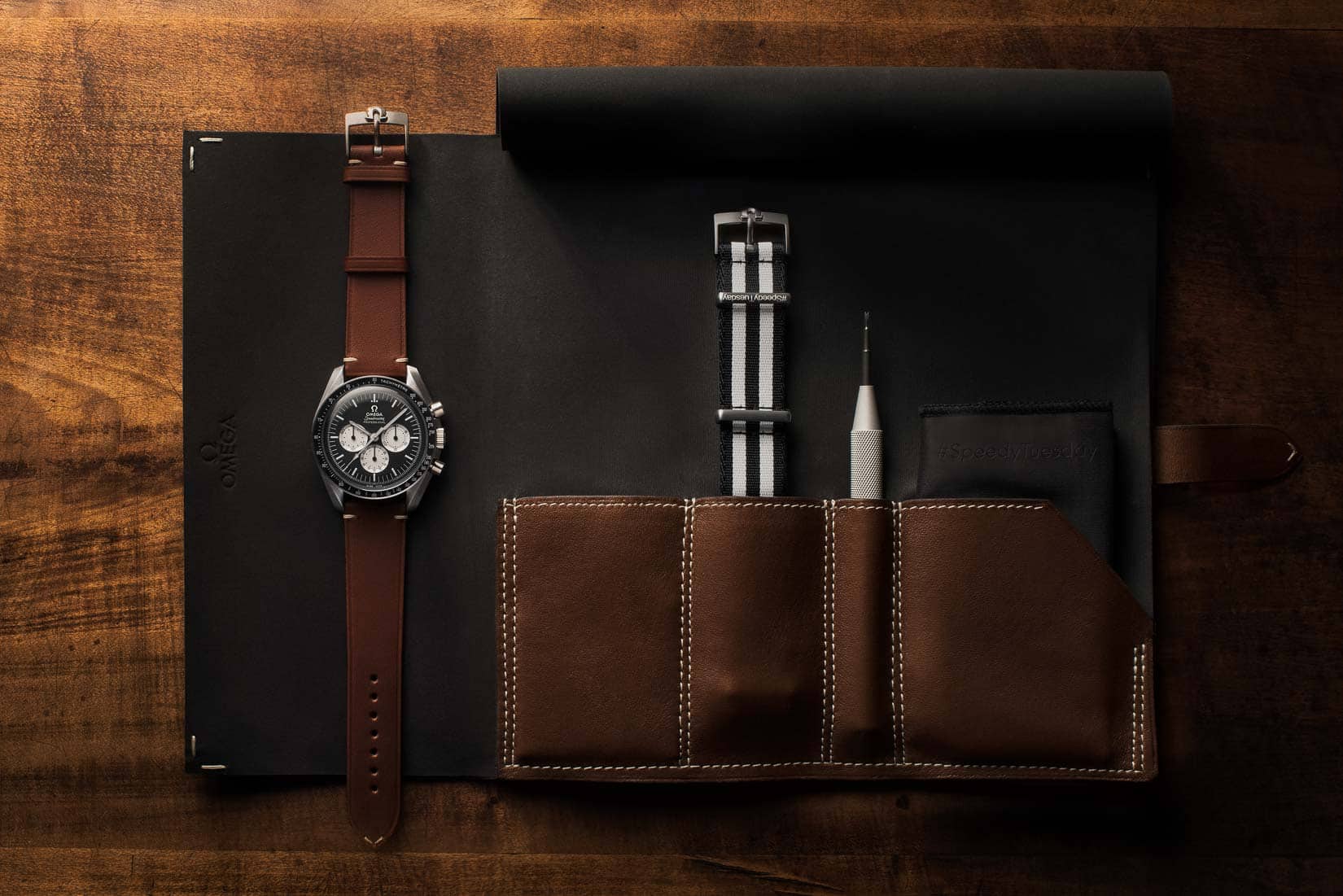 ST1
This watch is now known as the ST1 (Speedy Tuesday 1), and was introduced on January 10th 2017. It was only offered online, without having it advertised before (or after). People would see the announcement on the official Omega Instagram account or on this website and our newsletter and could head over to the Omega website to reserve one. It was a first for Omega to have an online experience. After 4 hours and 15 minutes, all watches were spoken for. The waitinglist quickly ran up to 5 digits.
Below, the ST1 on the left and the Speedmaster 145.022 with a radial dial on the right. The story behind the use of the radial dial as input is described in this article. In short: in 2012 we had one of the original Alaska III watches in our possession for an article, owned by two different astronauts. This watch was one of the 56 pieces that Omega delivered to NASA in 1979 for the Space Shuttle crew. It made a huge impression on us, and the radial dial on this watch stuck in our heads forever. This lead to having the Speedy Tuesday watch with a radial dial, and dub it 'Tribute to Alaska III'. It is actually the first official Speedmaster tribute that is Space Shuttle related.
The delivery of the ST1 started end of June 2017 and finished in January 2018. This long period was also due to the fact that parts needed to be produced from scratch, as the case was entirely brushed (just like the Alaska III prototype from the late 1970s), the dial was made in a way it was never done before, etc.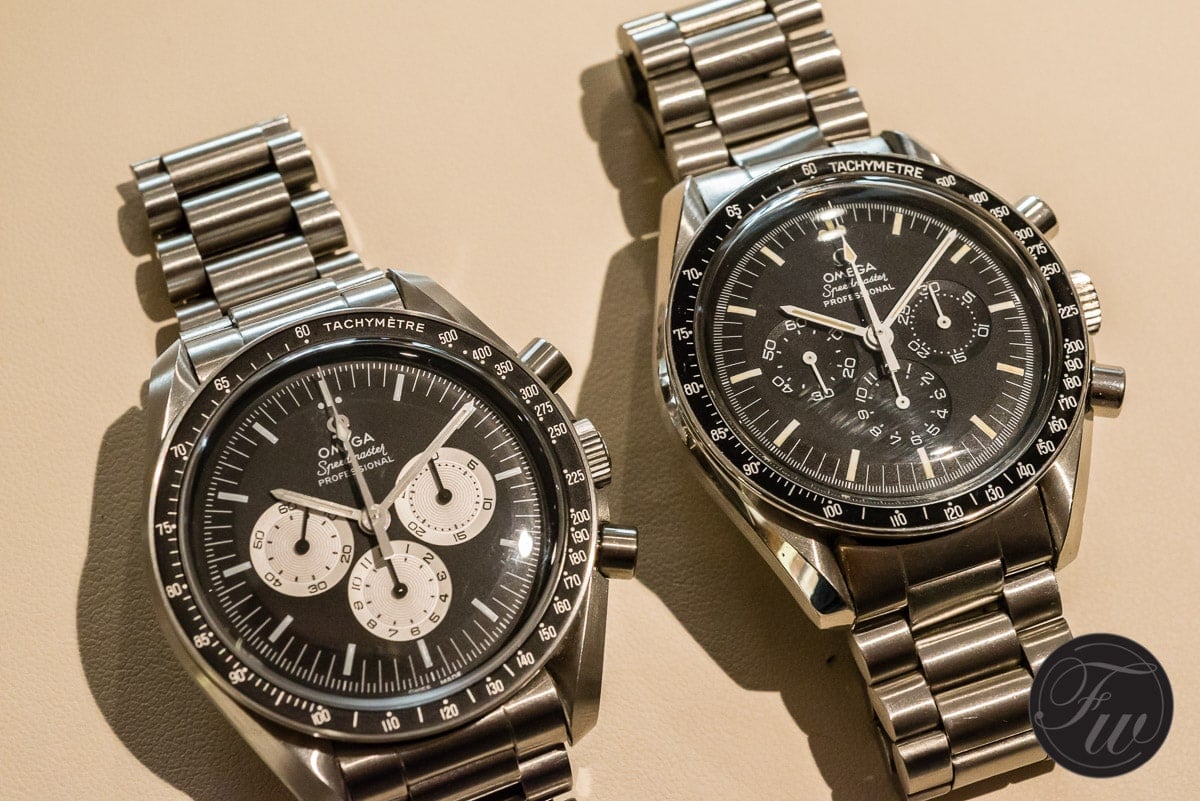 ST2
The Speedmaster Speedy Tuesday 2 "Ultraman" or ST2, was introduced on July 10th and was spoken for within 2 hours. This time, a little heads-up was given 6 hours in advance on the Omega Instagram account and our own Instagram account, and at noon Swiss time, the ordering could start. The responses were massive and very positive, by collectors of both vintage as modern watches. Some people were lucky enough to order the ST2 with the same unique number as their first Speedy Tuesday, and others sadly missed out at all. The Ultraman first deliveries started in August, so very quickly after its initial introduction and will end in November 2018. A detailed description of the ST2 "Ultraman" can be found here.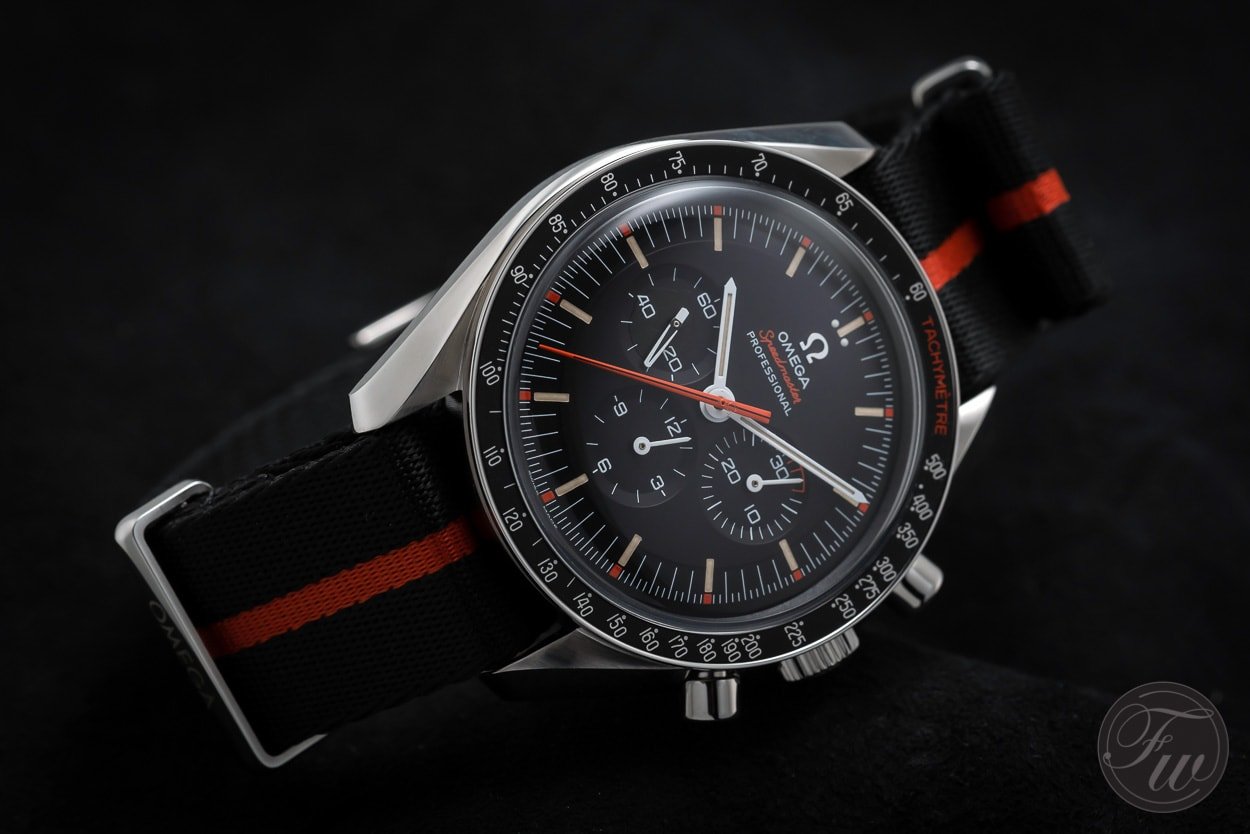 The ST2 Ultraman was delivered in a very special box, inspired by the Ultraman series. Just like the ST1, this watch also comes with a springbar tool so you are able to swatch straps. In this case however, this tool is also a UV light so you will be able to see the profile of Ultraman in the sub-dial at 9 o'clock. Then, there are some cool things to discover on the packaging and the manual when you shine on it with the UV light.
Below, the original Speedmaster Professional 145.012-67 "Ultraman" (right) and the ST2 "Ultraman" (left).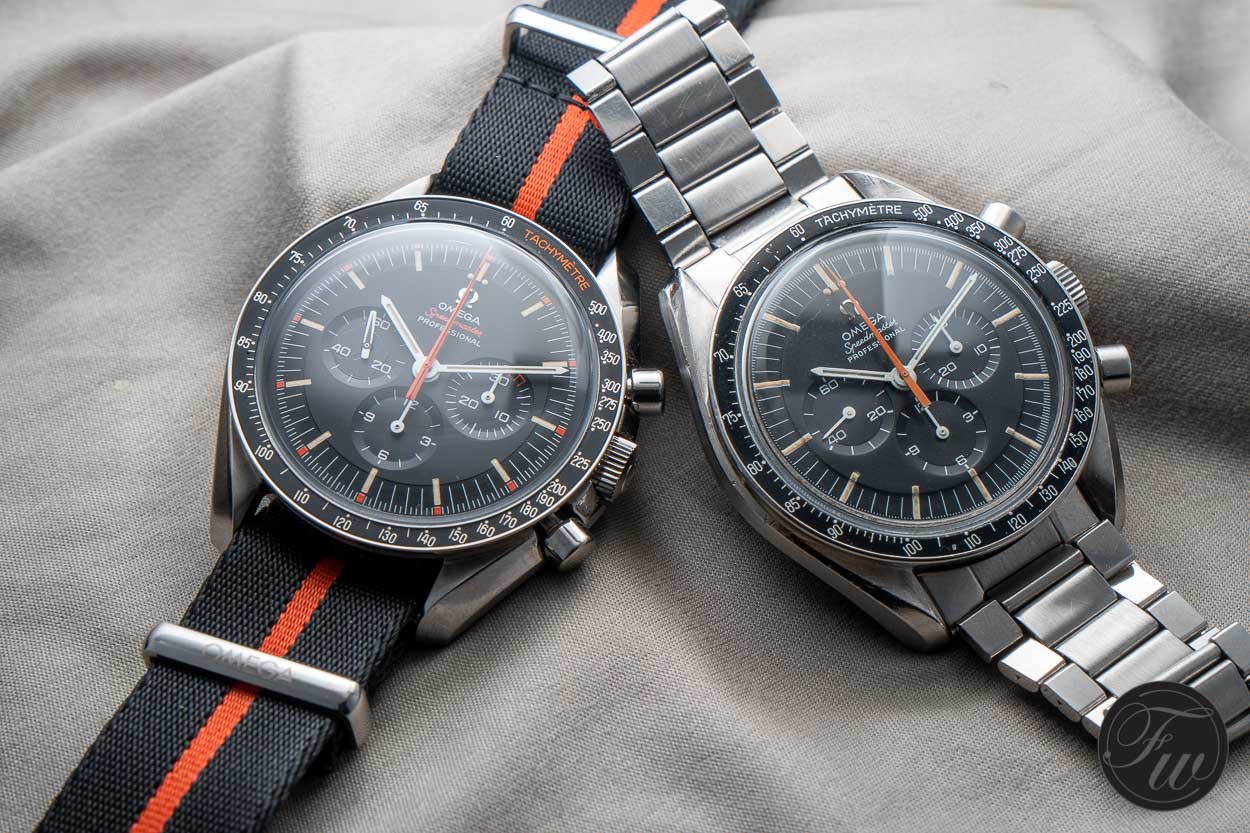 More Watches
Will there be a ST3? Although there were ST watches in 2017 and 2018 does not mean it will be an annual thing. We agreed with Omega that we will do a Speedy Tuesday watch when we come up with something cool. For 2019/2020 there are no plans for a Speedy Tuesday 3 watch, not in the last place because 2019 was already a big Speedmaster year due to the Apollo 11 50th anniversary.
Speedy Tuesday Magazine
In 2017 we also published a Speedy Tuesday magazine. A collaboration with Ebner publishing house (WatchTime, Chronos, Uhren Magazine) and Fratello. Although the print copies are all gone, you can still download a digital version via this link.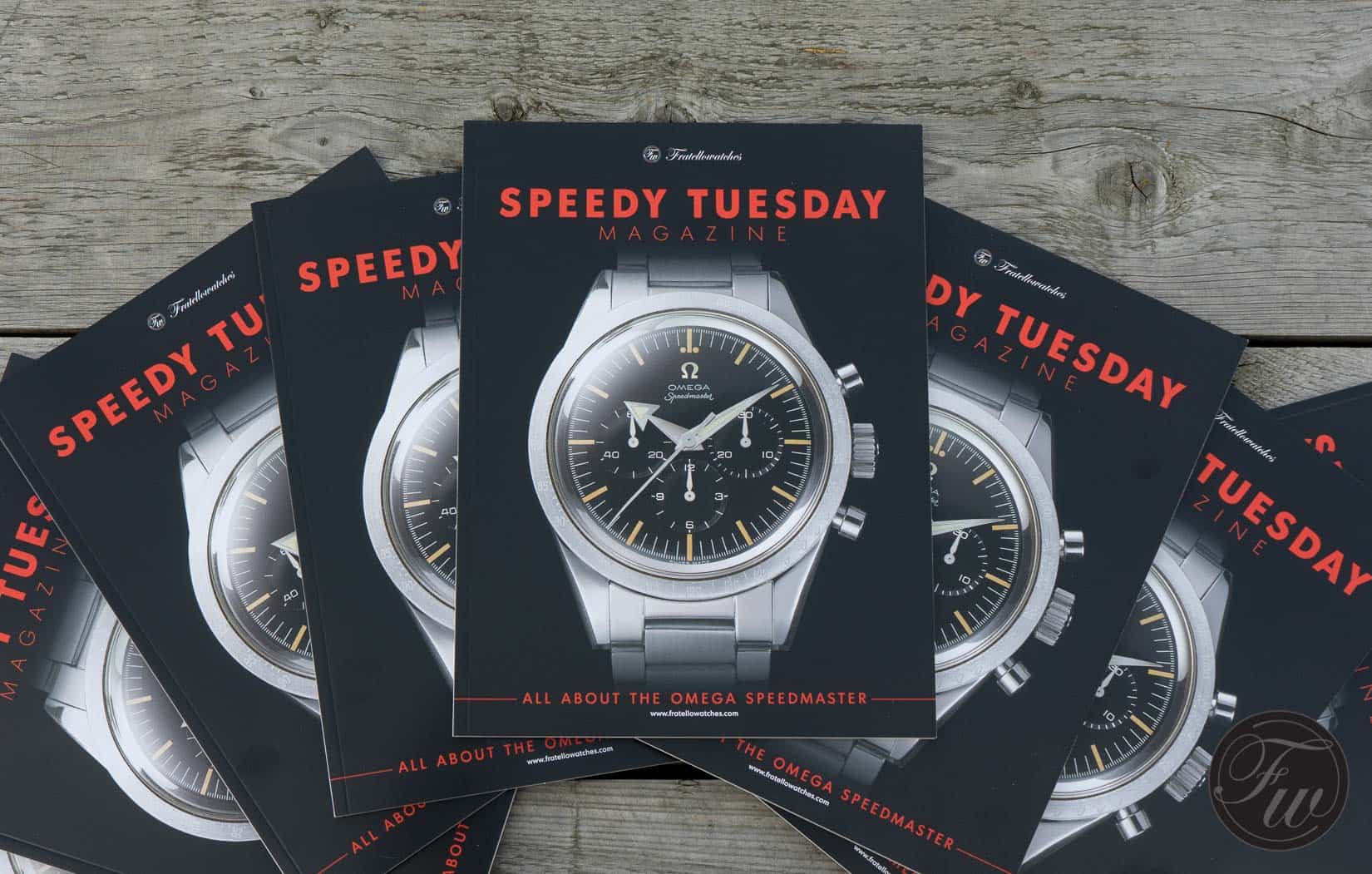 Speedy Tuesday Archives
The link below will bring you to all Speedy Tuesday articles that we have published since 2012. If you want to have your Speedmaster watch or story featured on Fratello's Speedy Tuesday, please send us a message using the contact form. We will get back to you as soon as possible. It doesn't need to be a vintage or limited edition Speedmaster, it can be one you just bought new from the Omega boutique, we are just very curious about your story why you bought it and how much you love it.