A few years ago, Omega started to upgrade the box and accessories you'd get with your Speedmaster Professional. Inside the huge watch box, you'd find a NATO strap, loupe, changing tool and.. a velcro strap signed 'SEB12100030-202'. However, if you already have your Speedmaster, there are some options to purchase a velcro strap for your watch. Let's have a look.
Speedmaster on Velcro
It somewhat surprises me that only few people out there are wearing their Speedmaster on velcro straps. NATO straps – although a military background, click here for a history lesson on NATO straps by our friends from GearPatrol – are more common on Speedmasters, while there is no real military history with these watches. People just like the look of their Speedmaster on NATO I guess. Omega jumped in and started to deliver their Moonwatch also with an additional NATO strap and you can actually buy them as accessory for any of your Omega watches these days. These are not cheap, but quality wise I haven't come across better ones.
Anyway, personally I am more in favor of wearing the Speedmaster on Velcro, as that makes some historical sense and it actually wears nice as well. The Gemini and Apollo astronauts wore their Speedmasters on Velcro straps as well, as NASA required. NASA created a Velcro strap themselves, and gave it their internal product – or reference – number SEB12100030. You will find them with either -202 or -210.
NASA's 296 page handbook of 'Pilot Operational Equipment for Manned Space Flight' says the following about the strap for the Speedmaster Professional: "The -202 Watchband strap is made of Velcro pile fabric with sections of Velcro hook fabric for adjustable fastening . Total length is 21.5 in. (54.6cm). The watchband is looped through the strap-pins of the Chronograph. This band is used for wearing the chronograph when suited". This manual can be found on the NASA website, in case you want more detailed information (look up section 8.4). The -210 version is the short version of this strap, measuring 11.5 in (29.2cm).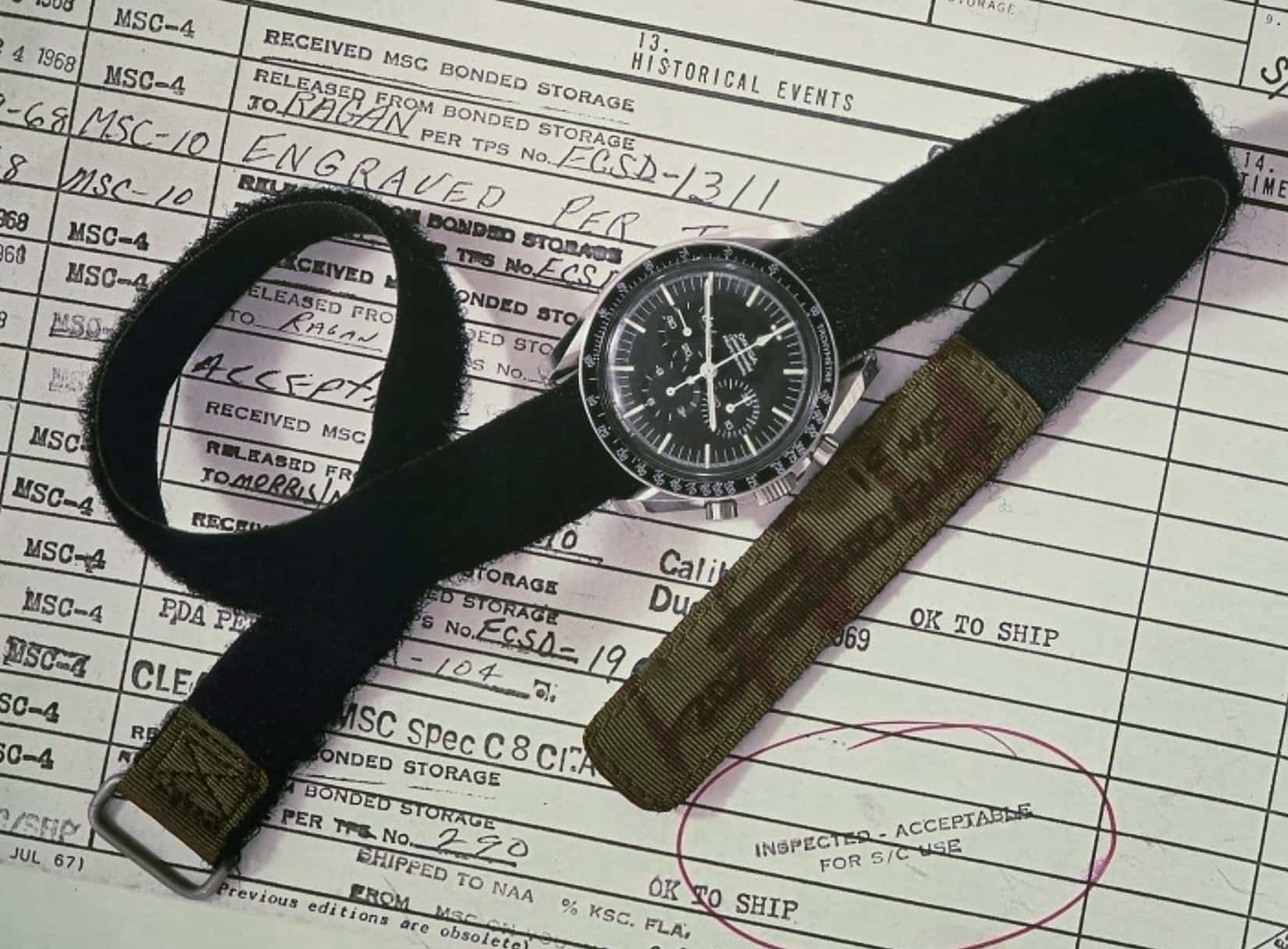 Other NASA documents contain(ed) strict guidelines on the specification of the used materials, dimensions of the loops, placement of the internal reference number and serial number, fonts to be used and so on.
Sure, the original specifications would make it a bit long to wear on your wrist, but wearing your Speedmaster on Velcro will make you feel a bit closer to one of the Apollo astronauts for sure.
Velcro
Besides the original OEM Omega strap (only offered as spare it seems), you can buy these Velcro straps from a couple of suppliers today. Some of them are based on the original blueprint (shown below) from NASA, others are more or less a modern interpretation of the original Velcro 12100030 strap. Let's have a look at a couple of these Velcro straps.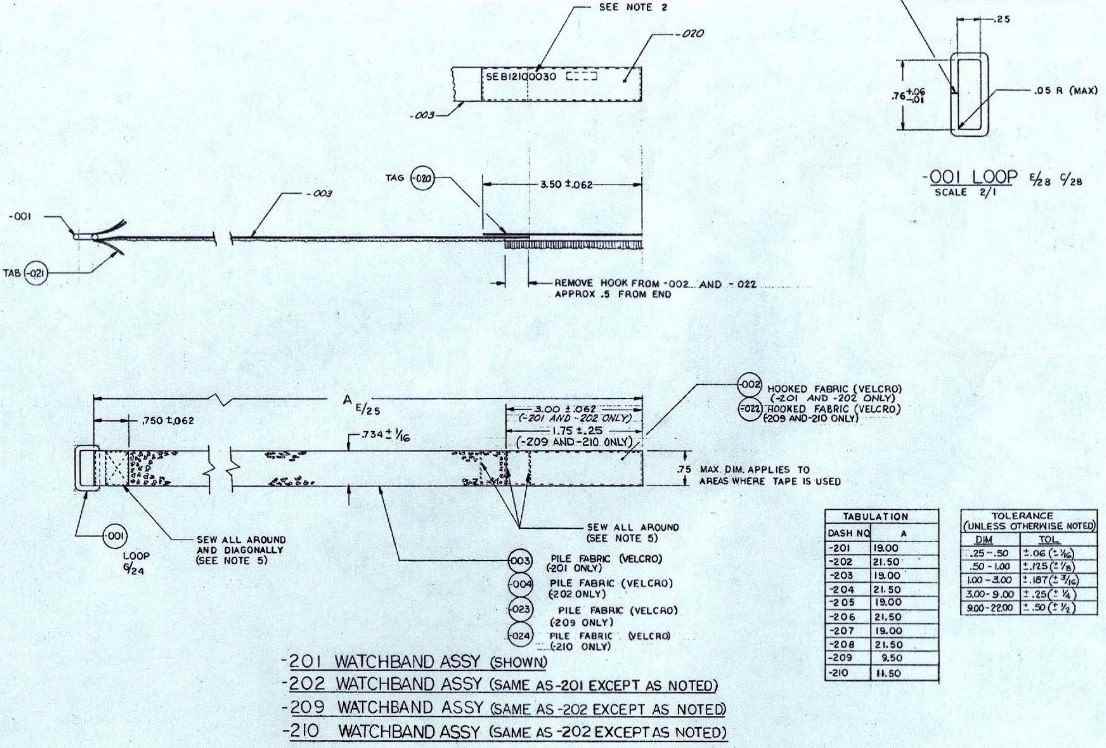 GasGasBones V207 and SPV3
A couple of years ago, I came across the website of Carl Evans. This website, also known as GasGasBones, was one of the first to show me a decent Velcro strap for the Speedmaster. It is their V207 you should be after, that you can find here. However, quantities are very limited (sold out currently). The cheapest version is the SPV3, for 14GBP. Perhaps the most simple version, but close to the original. There is no stock currently available. Word is that the shop will open up again on April 14th, so be quick!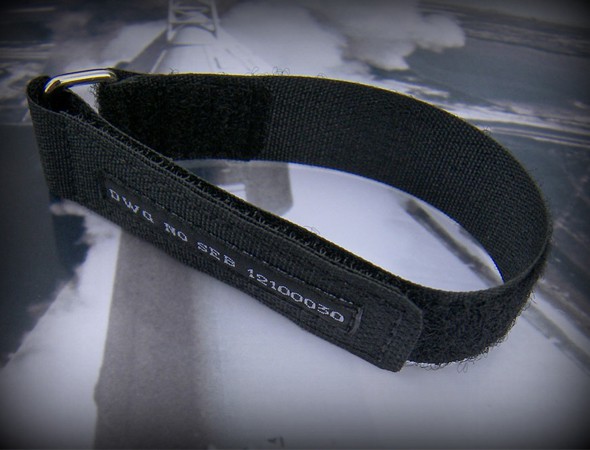 A SEB12100030 Replica
Then there is the seb12100030 website that makes the Velcro straps according to the blueprint by NASA. These straps set you back 58 Euro for the long version. There is also a short version (same price). However, they seem to be both sold out at the moment.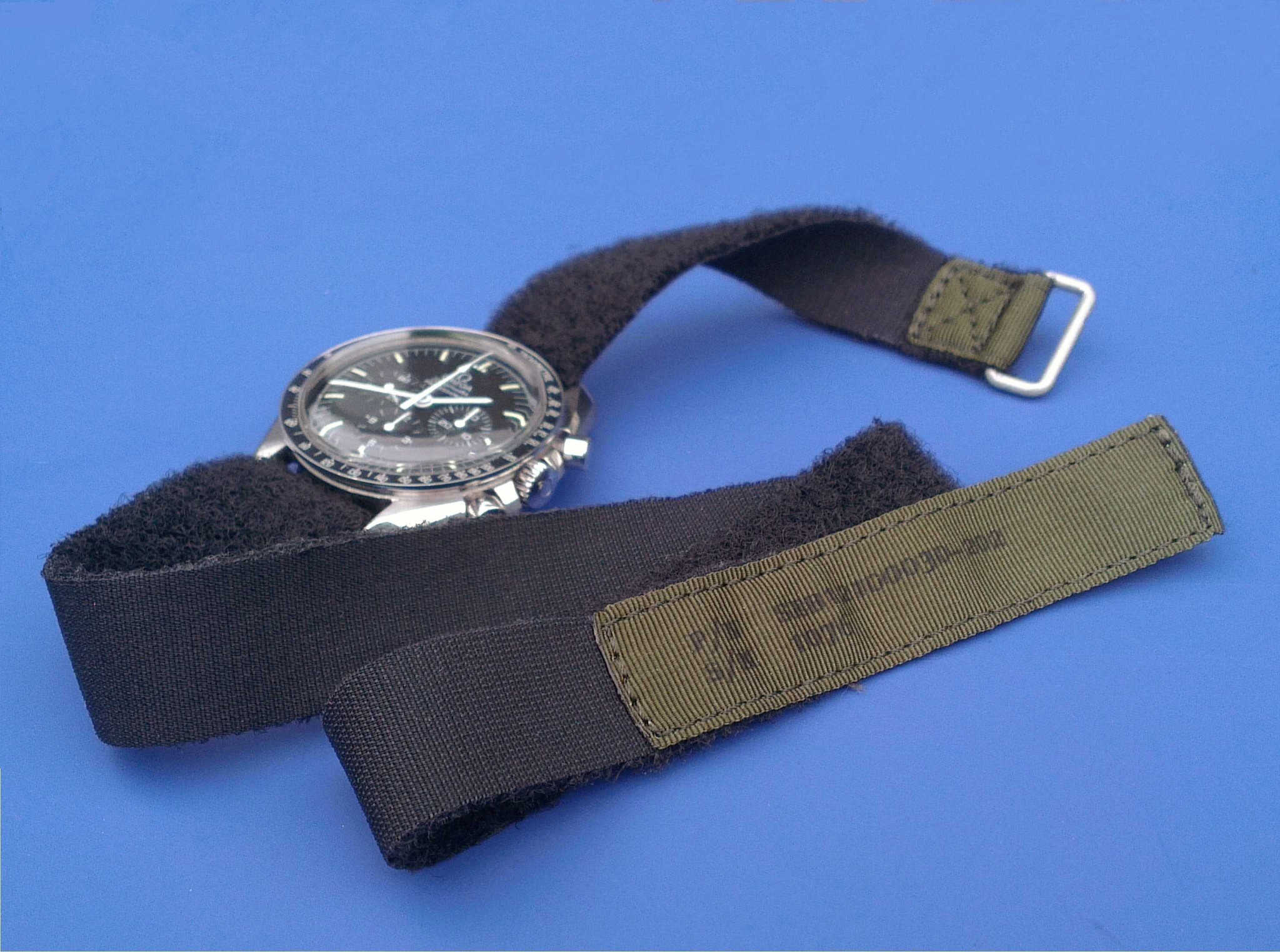 A Modern Velcro Alternative
Not entirely based on NASA specifications but a similar looking Velcro are these ones sold by StrapsbyFleur. Hand-made in Italy and available in three different colors. The applied leather pieces look similar to the original model (although that wasn't leather), and have the NASA product number and serial number on there. Available in beige, brown and grey. Click here to shop. Price of this Velcro strap is 39 Euro.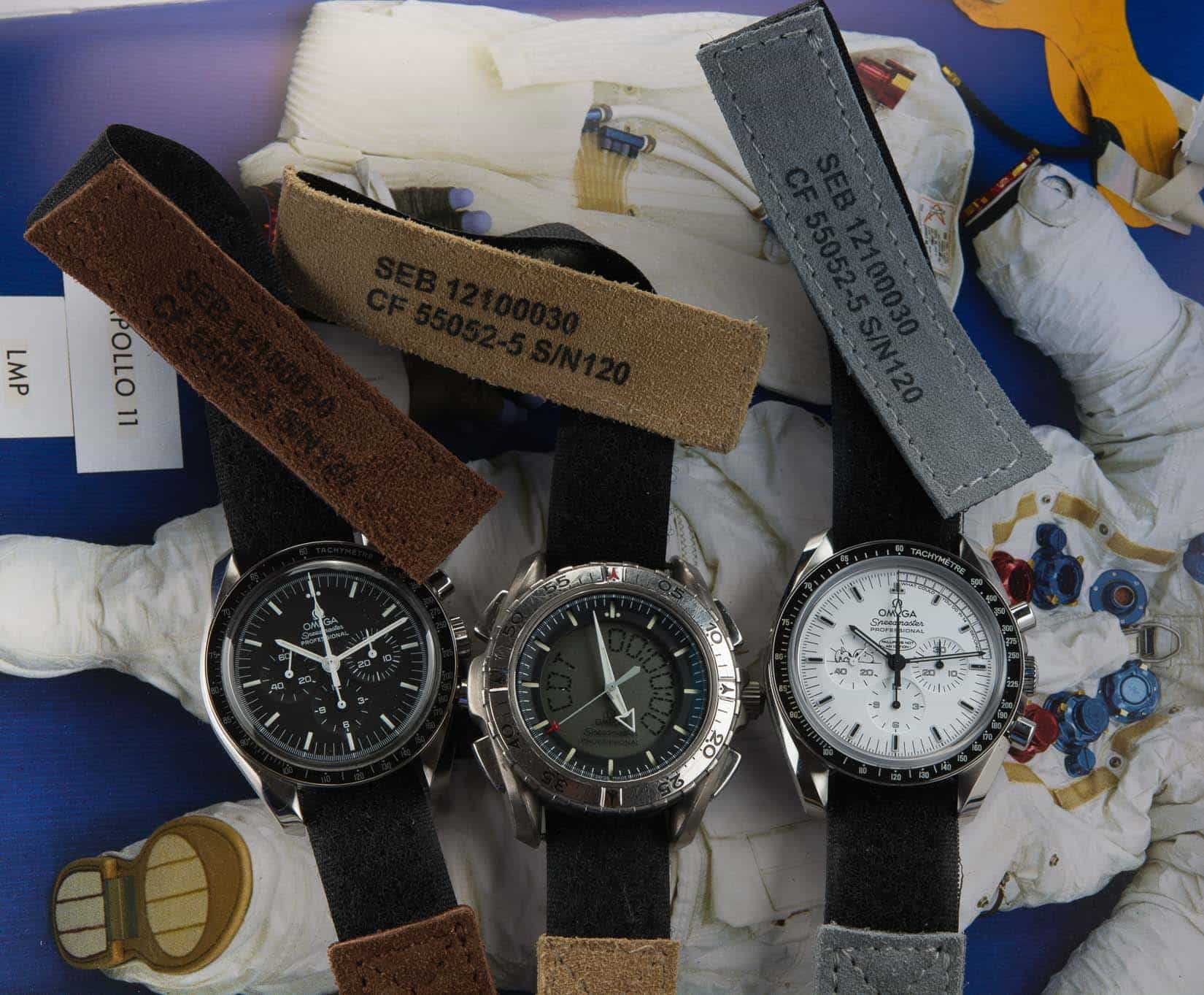 As written above, Omega also has a velcro strap for their Moonwatch which can be ordered as a 'spare part'. You have to ask for product reference number O93800006.
If you know about more suppliers of velcro strap, please drop us a line and I am happy to add them to this article.

Robert-Jan Broer, born in 1977, watch collector and author on watches for over a decade. Founder of Fratello Watches in 2004.

Latest posts by Robert-Jan Broer (see all)