Starting A Watch Collection With €5,000: Thomas's Picks From Tudor, Squale, And Omega
Pursuing a three-piece collection to cover all the bases
It is easy to get a little blasé when you handle high-end watches on a daily basis. At a certain point, you find yourself considering any watch under €5,000 to be relatively affordable. This is, of course, absolute lunacy. To prove that point, I take on the challenge of curating a watch collection of at least three watches. The budget? A mere €5,000 for the three of them. This is my ideal starter watch collection.
Since this exercise is performed without a specific thematic collector in mind, I am opting for an occasion-based approach. I will try and make sure that there will be a proper watch in there for pretty much any occasion. After all, if you are spending 5,000 of your hard-earned euros, you do not want to find yourself bare-wristed anytime soon. So the ambition is to curate a €5,000 watch collection to cover all common bases.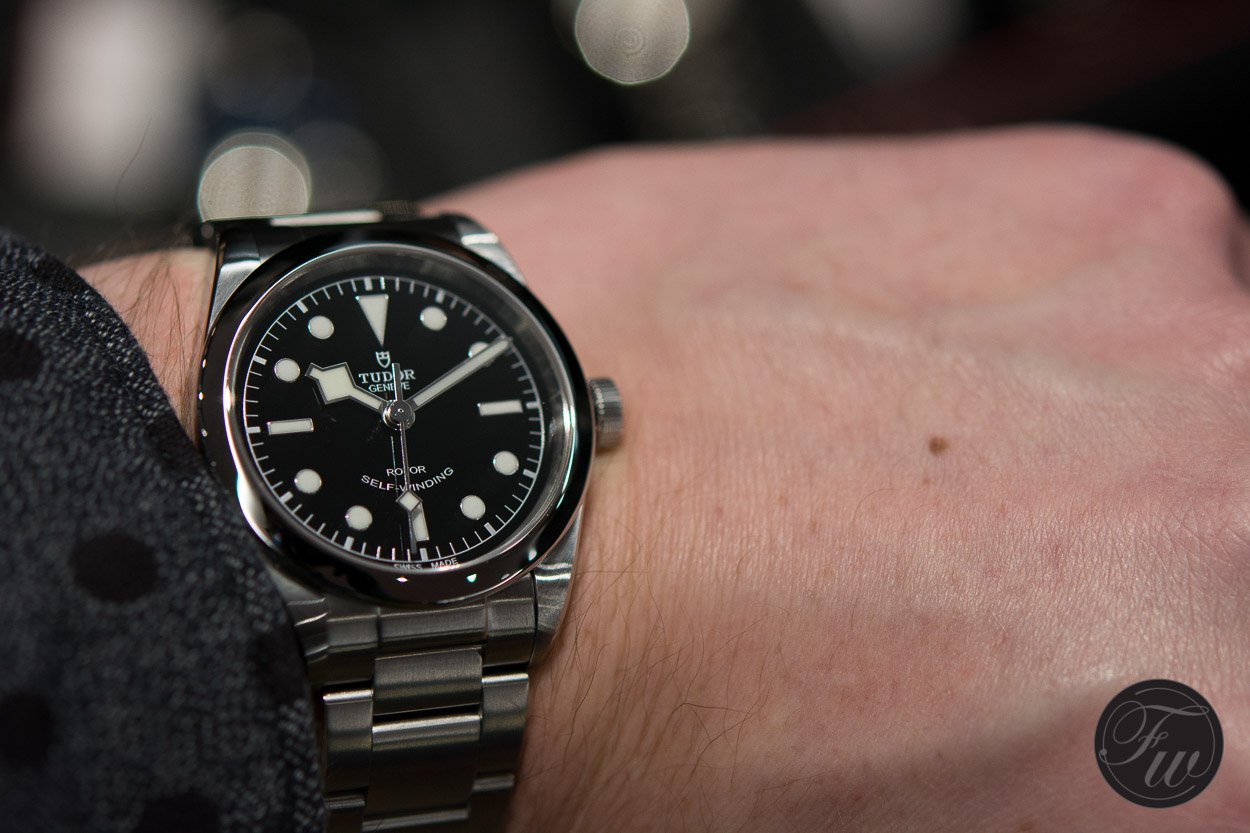 The cornerstone of the collection: Tudor Black Bay 36
The first pick is easy for me. I love small do-it-all watches. The Rolex Datejust was the subject of my first book for a reason. I love subtly sized watches that can go with a three-piece suit or swimming trunks. Watches that look neat and clean, but pack a punch. The Tudor Black Bay 36 is such a watch.
In fact, you could call it a day right here. Take your Tudor Black Bay 36 on a nice holiday. You now have €2,120 left to book some tickets and a hotel. Your Black Bay 36 is a perfect one-watch collection.
Okay, I promised to do a three-piece collection. Back to business, but let me elaborate on the Tudor first.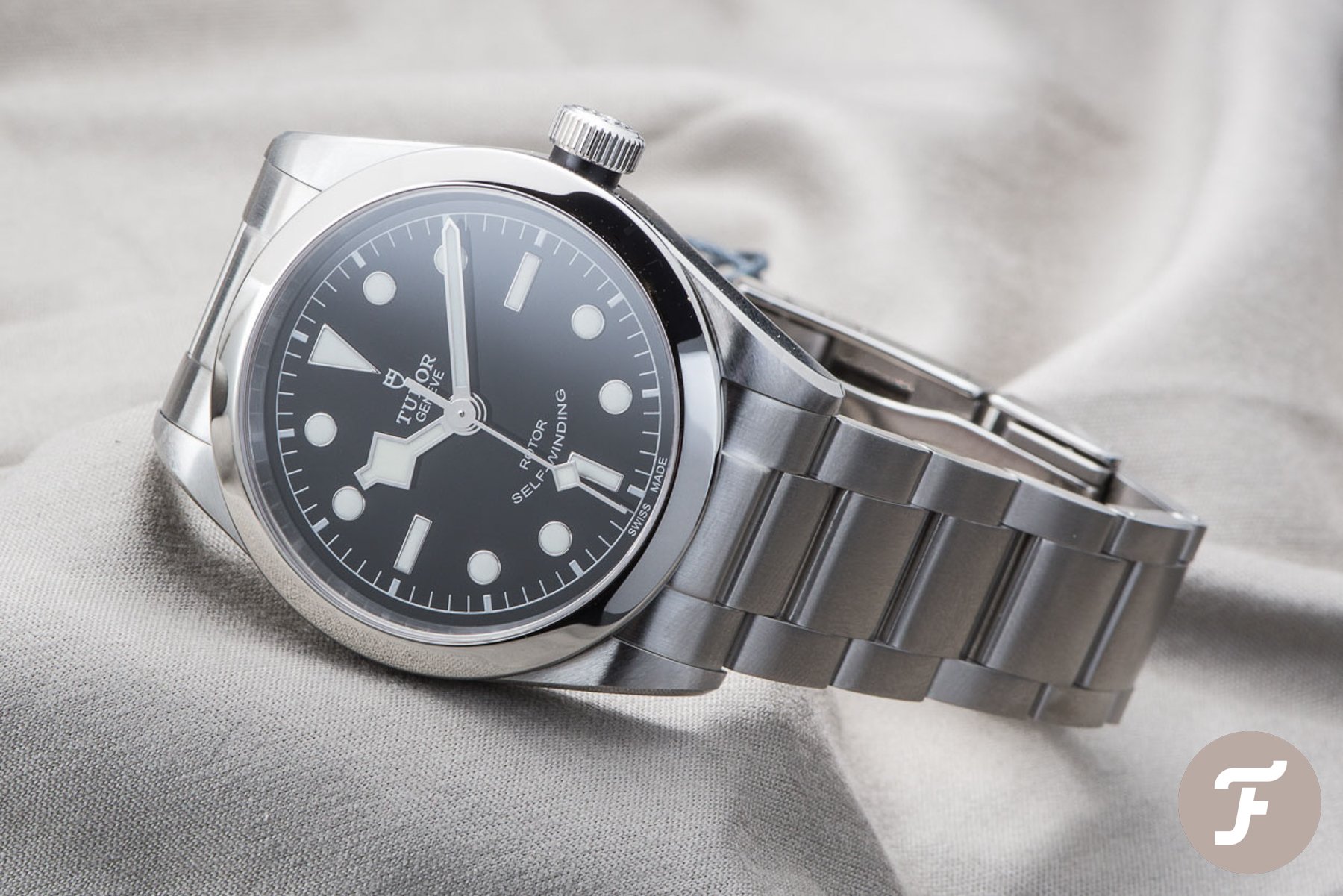 I would opt for the classic Black Bay 36 with a black dial and steel bracelet, coming in at €2,880. This watch is powered by the caliber T600, based on the Sellita SW200. Personally, I would get this one quickly, before Tudor switches it over to a Kenissi caliber. The trusty and cheap-to-service Sellita is perfect for a daily watch like this. Furthermore, it will likely lose that cool smiley "self-winding" text in the process.
With its modest proportions at 36mm, this Black Bay variant wears beautifully. It sure has a sporty aesthetic, but its dimensions ensure that it does not look "off" on more formal occasions. I feel the 41mm version is not quite as versatile, but you may disagree.
I like how Tudor fitted a dial that is more archetypal of dive watches. It provides the Black Bay 36 with a unique identity and clearly differentiates it from its cousin, the Rolex Explorer. I know some people are bothered by the pairing of circular indices and snowflake hands. I am not one of them. In my eyes, this is one cool combination.
For the weekends: Squale 1521
I feel that Squale does not quite get the love it deserves. Sure, the brand does some incomprehensible stuff every now and then. But if you ask me, the core of its collection is pretty awesome, particularly the ref. 1521, aka the 50 Atmos.
Squale has all the history you could want from a dive watch. The brand was there in the early days when diving was popularized. Squale made cases for many brands, chief among which is Blancpain. The ref. 1521 comes in a thinner version of the 42mm case that Squale produced for Blancpain's Bund Fifty Fathoms for the German "Kampfschwimmer" in the 1970s.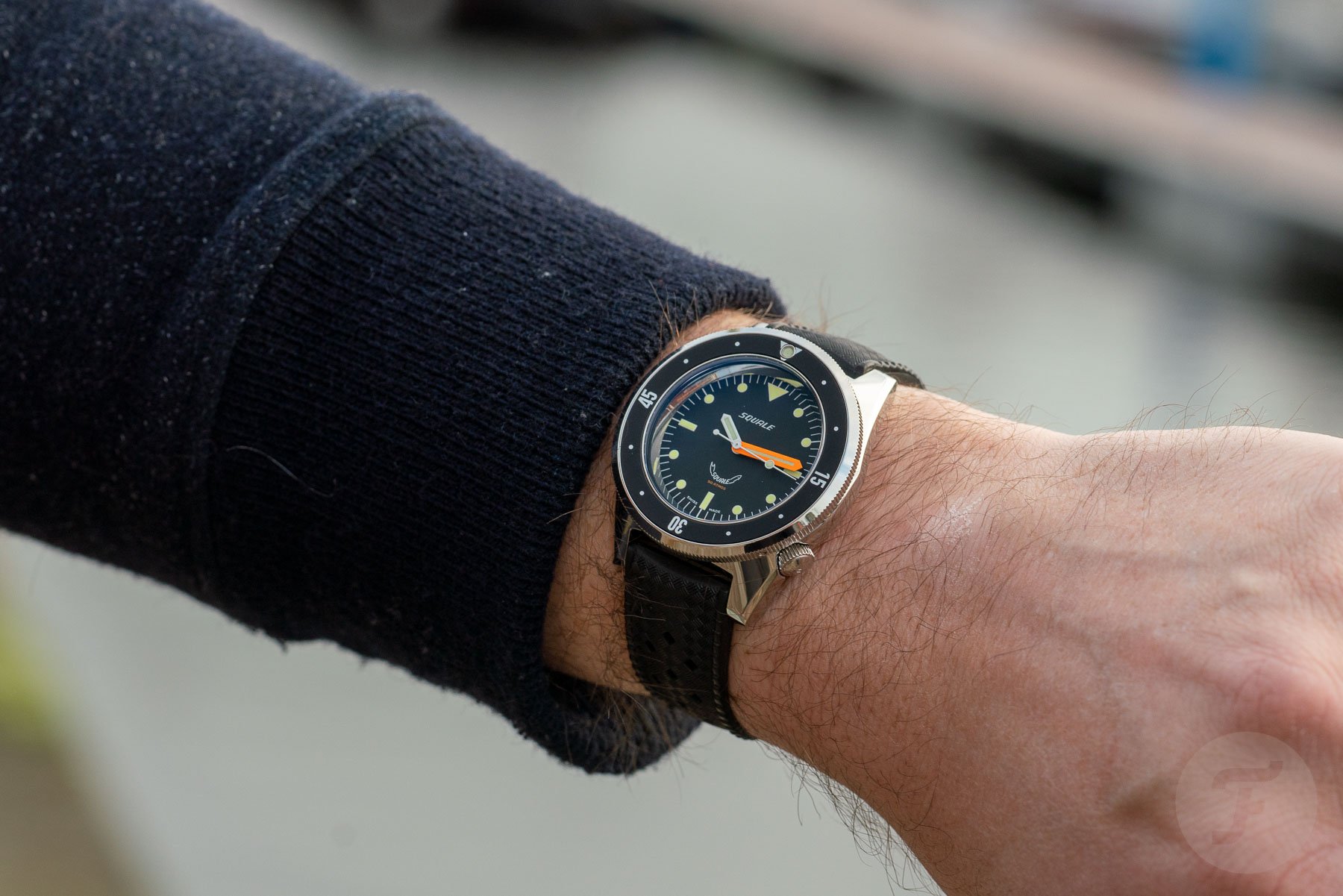 My personal pick would be a black 1521 with the polished case on a rubber strap. If you are a little less boring than I am, there is the mesmerizing sunburst blue version for you. Regardless of the colorway, you will find a Sellita SW-200 automatic caliber inside. There is a new COSC version too, but a non-chronometer version is perfectly fine. Considering we are on a budget, I would rather get the regular 50 Atmos.
In this case, I have actually put my money where my mouth is. I own a limited-edition version of the 1521 and thoroughly enjoy it. It is a dive watch with a very distinct character of its own. It is totally unlike the plethora of Submariner-esque divers out there.
The Squale 1521 will set us back a decent €1,200. This means we have just under €1,000 left for my final pick.
A touch of history: Vintage Omega Seamaster
For my final pick, I will go vintage. It is quite surprising in today's market, but we can still get a beautiful vintage Omega Seamaster for the remaining odd €900.
I am talking specifically about the 1950s and 1960s Seamasters in the non-dive watch form factor. By today's standards, these would be considered dress watches. They're perfect for those rare occasions when the Tudor Black Bay 36 is still considered a little too casual.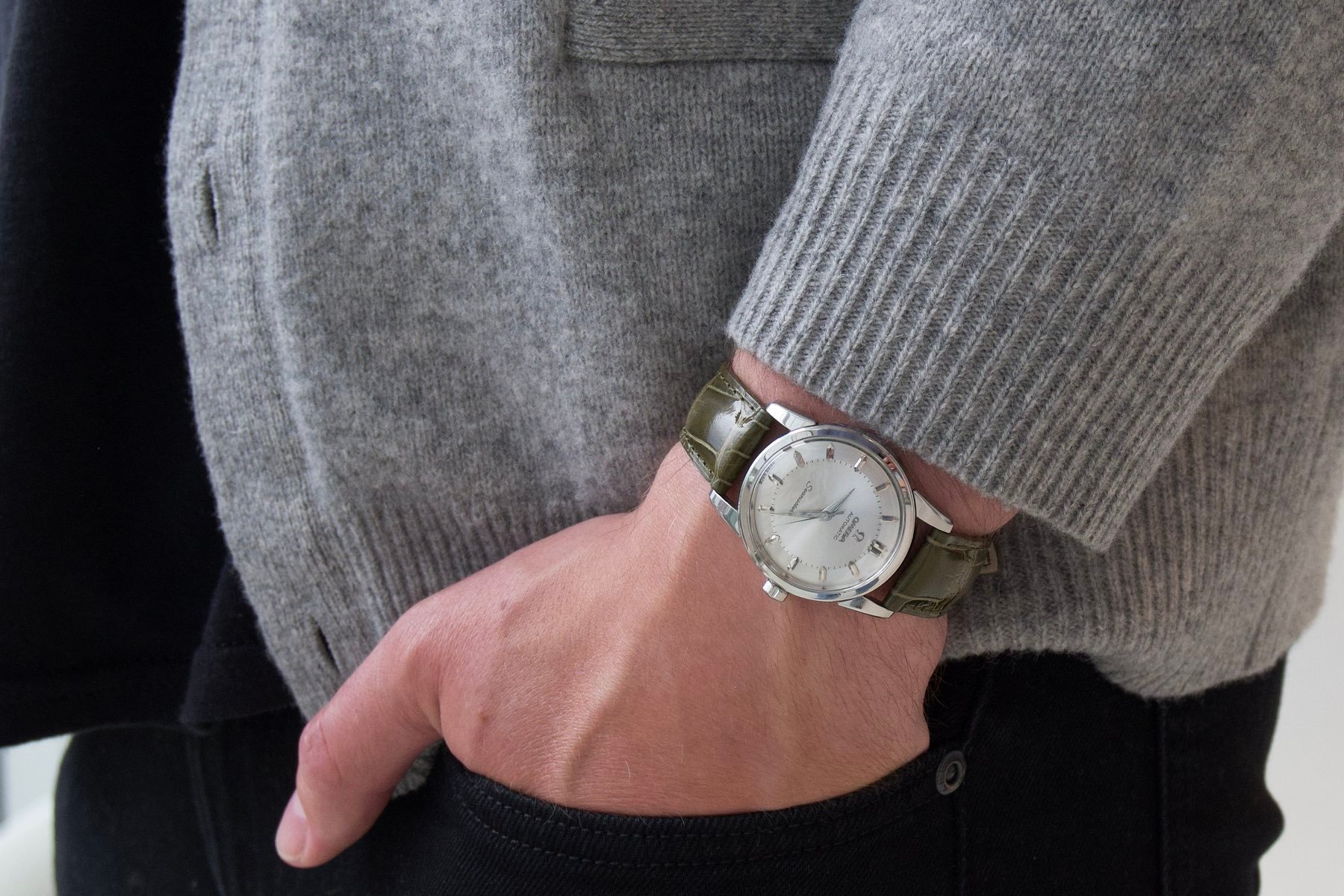 There are tons of references, case shapes, materials, and dial styles to choose from. I personally own two versions of the ref. 2846, as described in this earlier article. Although they are small, they wear beautifully. This is largely due to the beefy lugs, which provide the necessary wrist presence.
My advice would be to do your research. There are many great resources out there to help establish whether your prospective Seamaster is correct and authentic. For €900, we can actually chase down an example in pretty neat condition. Again, this is quite stunning considering the going rates of similar watches from Rolex and other brands.
If you want to play it safe, opt for a no-date version with an automatic caliber. The early bumper automatics and pull-date calibers can be a bit more delicate and tough to service. Mine are both fitted with the common caliber 501. My Omega-certified watchmaker had no issue servicing them and they have been running fine for years.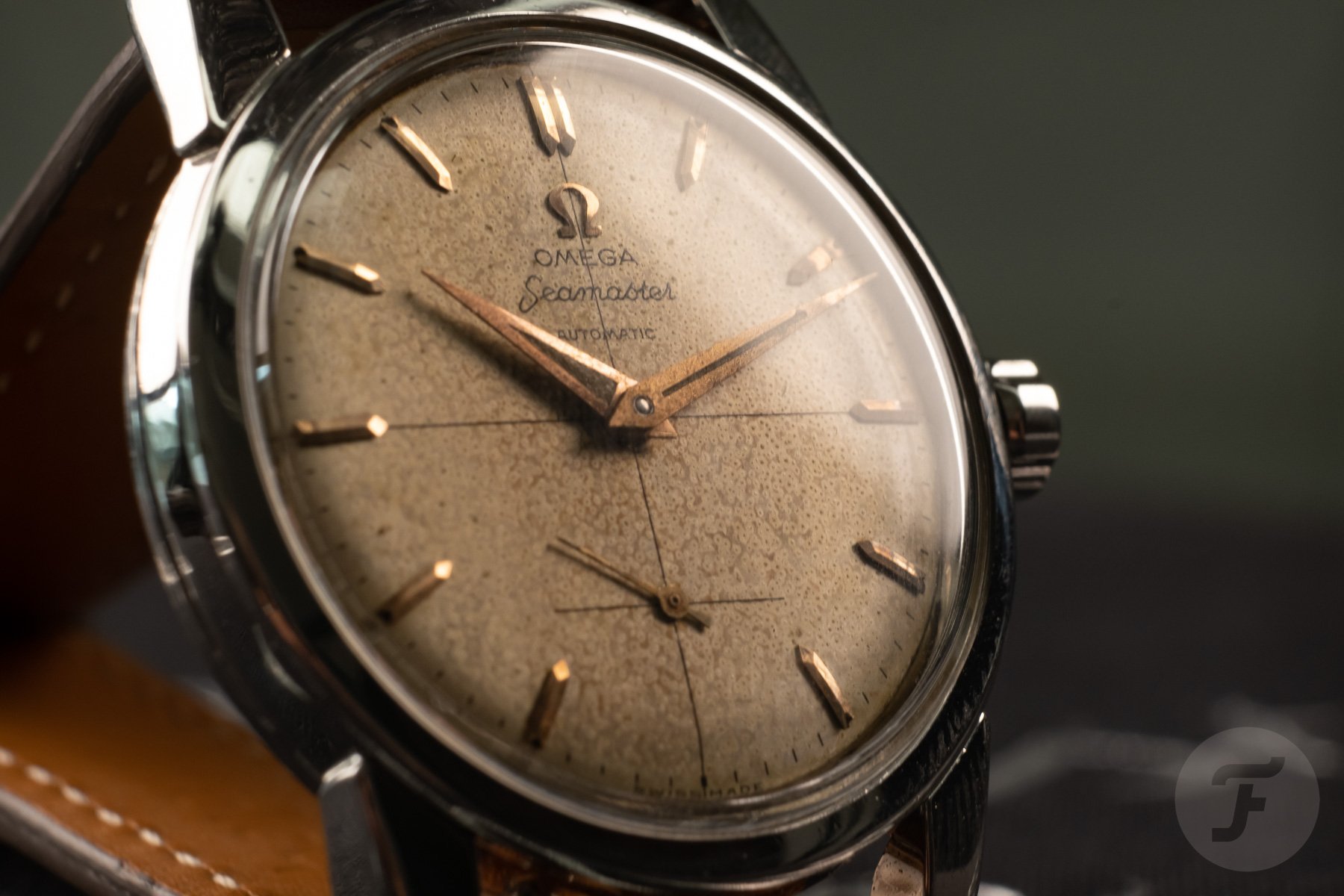 A balanced €5,000 watch collection
There you have it! My take on a balanced three-piece watch collection that you could acquire for €5,000. Between a rugged yet subtle everyday watch, an original diver with heritage, and an absolute classic for special occasions, I feel I could have done a lot worse.
What do you think? What alternatives to my picks speak to you? Let me know in the comments below.