TAG Heuer's new 100% in-house designed caliber 1887… OUCH!
Pioneering Swiss watchmaking for 150 years. According to the official TAG Heuer website that is, because there is some discussion around the 'pioneering' part. Their latest in-house manufactured caliber 1887 movement seems to be based on a Seiko movement. Nothing necessarily wrong with that,?Ǭ† however, TAG Heuer's press release stated that this caliber 1887 is a 'designed 100% in-house' movement. Even according to TAG Heuer's CEO J. Babin, it is clearly not designed in-house, as the CEO himself is posting messages on several TAG Heuer forums to give an explanation to all TAG Heuer fans. His post on WatchUseek starts like this: "Hi, I'm J.C. Babin the CEO of TAG Heuer, and YES, the new Caliber 1887 is based on a SII (Seiko Instruments Inc.) TC78 platform developped and patented in 1997 (filing) and eversince produced in very limited quantities, apparently for Junghans and Seiko watches in Japan."
I would have guessed he just would have send another press release, fire the marketing dude who came up with the one-liner and get a communication/PR professional to fix things with the heated forum crowd. Perhaps they've already done that, or would it be a coincidence that TAG Heuer's website is not available right now? (Service Unavailable error)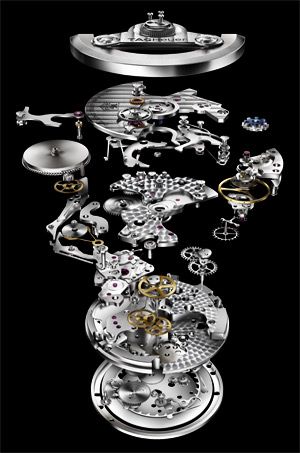 TAG Heuer's Caliber 1887 movement
Kyle Stults of Perpetuelle did a very nice job on describing the whole matter in a blog post on his website. Click here for Kyle's article, "TAG Heuer shoots itself in the foot on Tag Heuer Caliber 1887 launch". Also check-out TAG Heuer devote website Calibre11.com.