The Fast And The Fratelli — Semi-Finals: Andreas's Zenith El Primero A386 Revival Vs. Dave's Fortis B-42 Cosmonauts Chronograph
Classic looks and a legendary reputation against modern styling and a futuristic spirit
We're just one day away from the finals of The Fast And The Fratelli competition. One of the finalists will be a Speedmaster, and the decision seems to be fixed that it is the Speedmaster Calibre 321 presented by RJ. The other finalist will be the winner of this race here — either Dave's Fortis or Andreas's Zenith. Which contestant shall go head-to-head with the mighty Speedmaster?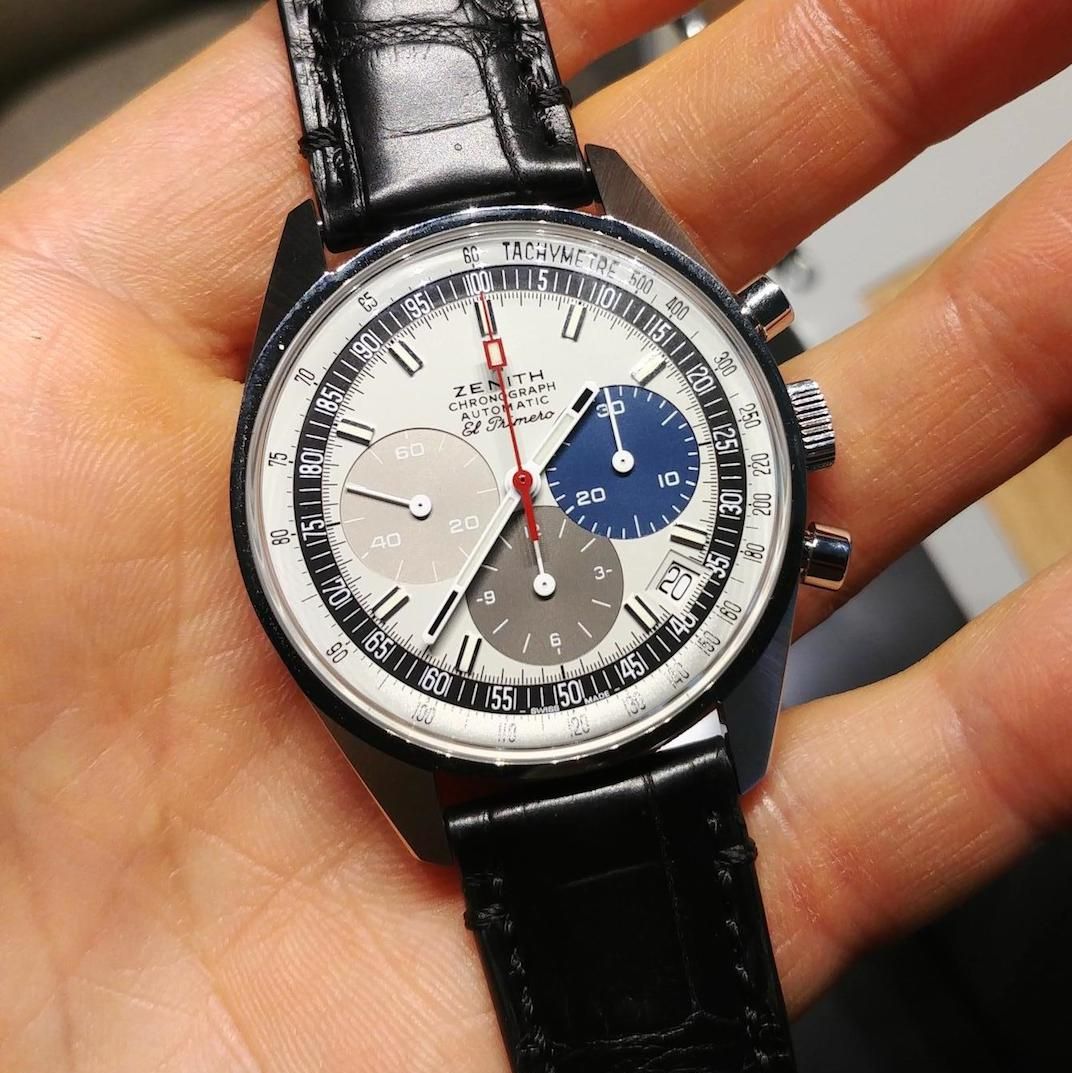 Andreas — Zenith El Primero A368 Revival
So it's Dave's Fortis that you Fratelli chose to oppose my Zenith in the semi-finals. Well then, let's take a look at that opponent. Why does the Fortis B-42 always remind me of the B-52 Stratofortress? Is it the robust look or the generous dimensions of this chubby little Cosmonaut? Yes, that watch is made to fight the challenges imposed by space travel. Maybe, it might even withstand a Formula One racing car barreling across it at full speed without sustaining any damages. But, when you're not in space but are brought down to earth to time a race of good old (RC) cars, would you like to wear a Stratofortress on your wrist? Let me answer this question for you: no, you wouldn't!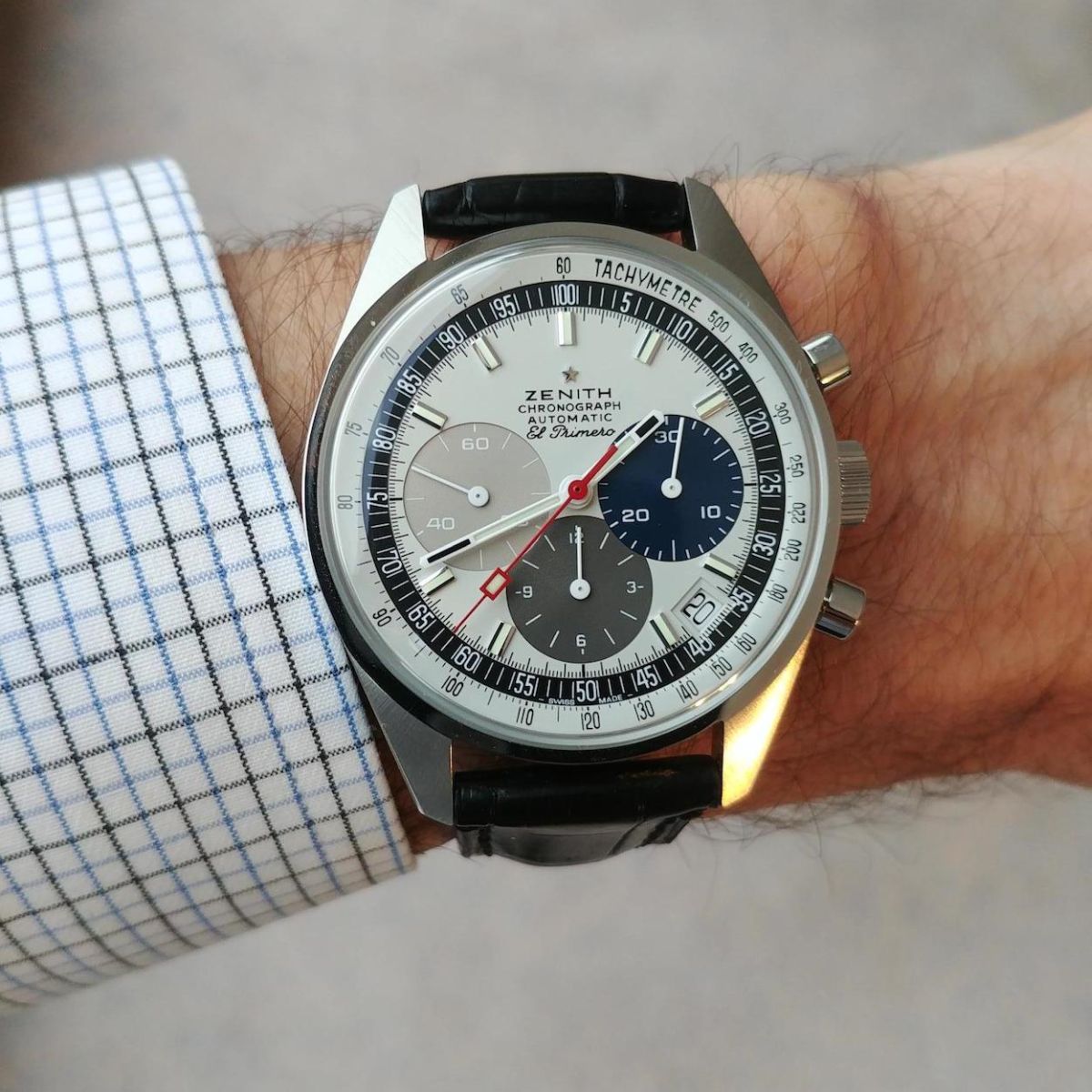 A timeless beauty
Now let me direct your attention to my handsome A386 Revival. Do I even need to waste my words and your time to present this lovely manifestation of traditional watchmaking to you? Everybody who ever was infected by the watch virus has seen Zenith's A386 before. It's a classic. And there's a reason it is. It looks gorgeous! It did so when Zenith presented it in 1969, and it still does so today. The inner white-on-black scale along the dial's perimeter demonstrates that this watch is all about timing. In addition to the two gray ones, one blue totalizer gives this watch that slightly sporty character. And to crown this design, there is that tiny red shovel-style chronograph seconds counter. The Fortis B-42 also has a brightly colored chronograph seconds hand. Where did its designers take the inspiration? Exactly!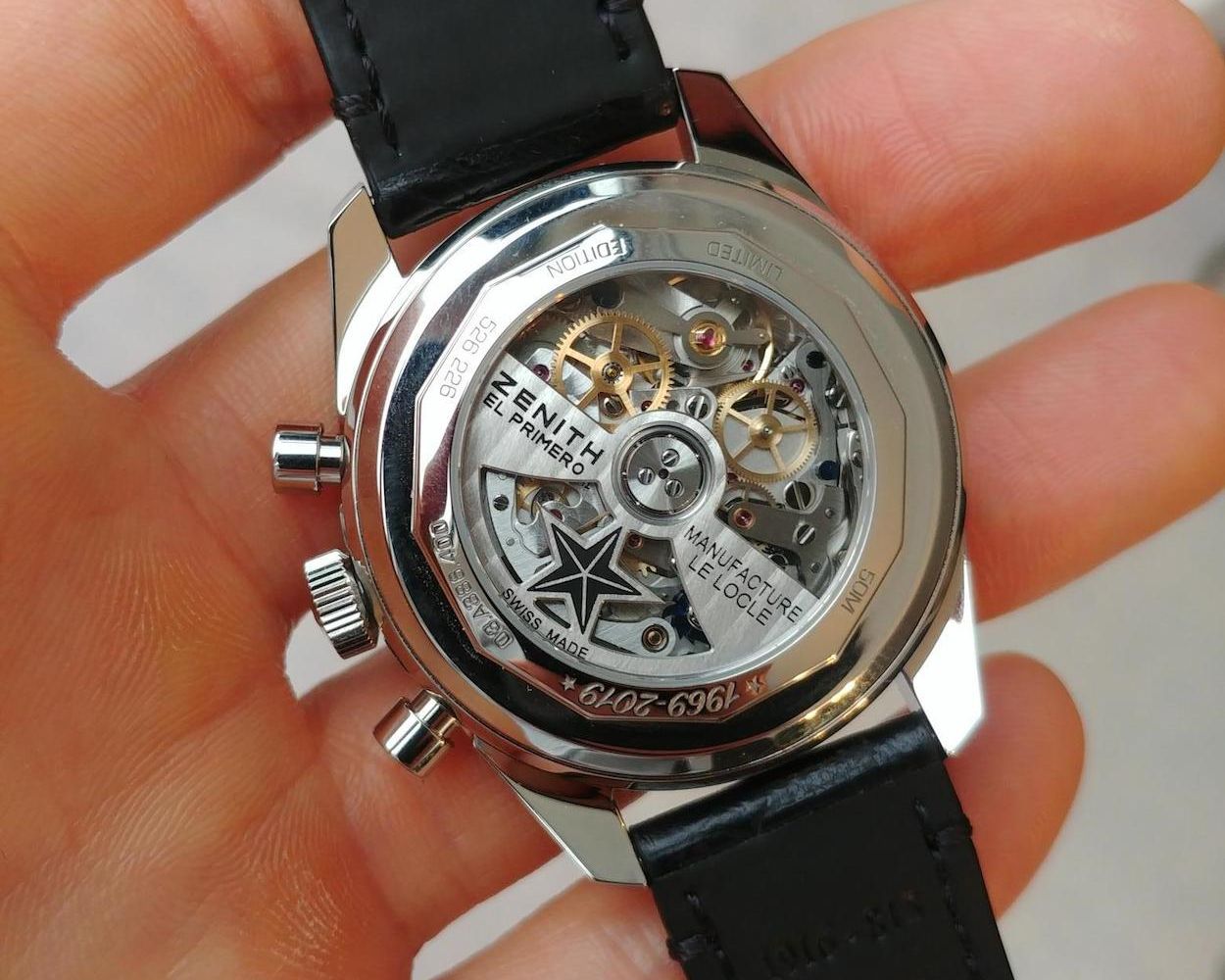 I'm almost ashamed of comparing the movements
The solid ETA 7750 which drives the Fortis is a proven-and-tested motor for a chronograph. It's robust and can be serviced by almost every watchmaker around the world. But you don't participate in a racing competition with a standard solution.
The movement inside the A386 Revival is as classic as the entire watch. While the ETA 7750 is part of almost every watch collection, the El Primero caliber should belong to each watch enthusiast's treasure. Charles Vermot had good reasons to preserve the tools to produce this movement in the attic of the Zenith manufacture in Le Locle. Like the watches it was initially presented in, it stood the test of time. And, just to remind you, it is a high-beat movement that allows measuring events to an accuracy of one-tenth of a second.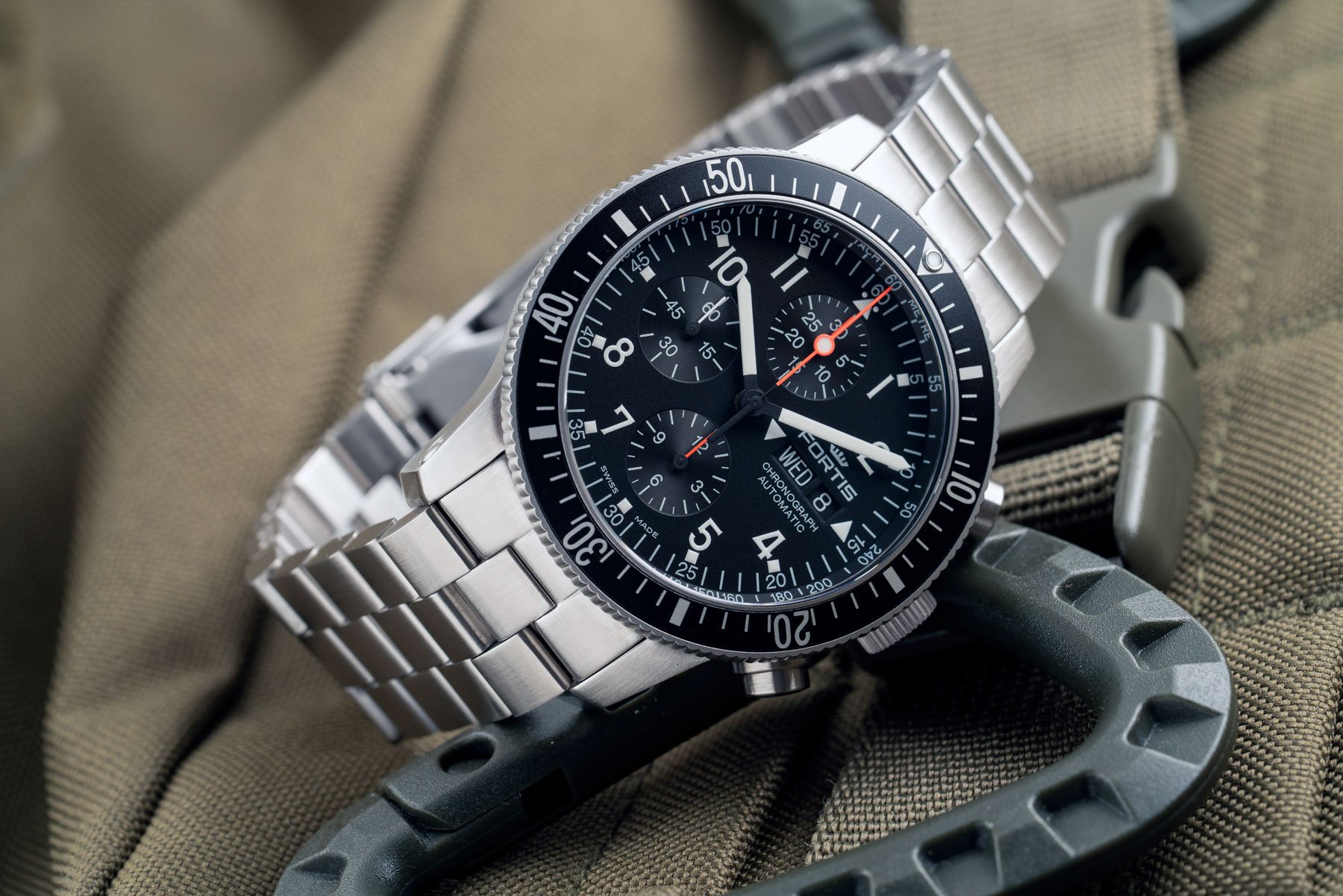 Dave — Fortis B-42 Cosmonauts Chronograph
I'll be honest, when we started this competition, I didn't expect the humble Fortis B-42 Cosmonauts Chronograph to make it this far. We were inevitably due to face off against a Speedmaster at some point, and I wasn't sure this Speedy-loving community could hack voting against one of its beloved. But, here we are, having slain Rob's Omega Speedmaster Racing. I say to you, the Fratelli, a big well-done for voting with your hearts and allowing this worthy competitor to progress. You and I both know that it fully deserves to! Now we march on, with just one more foe between us and the final. The Zenith El Primero A386 Revival is no slouch, but alas, it is still not the champion we need.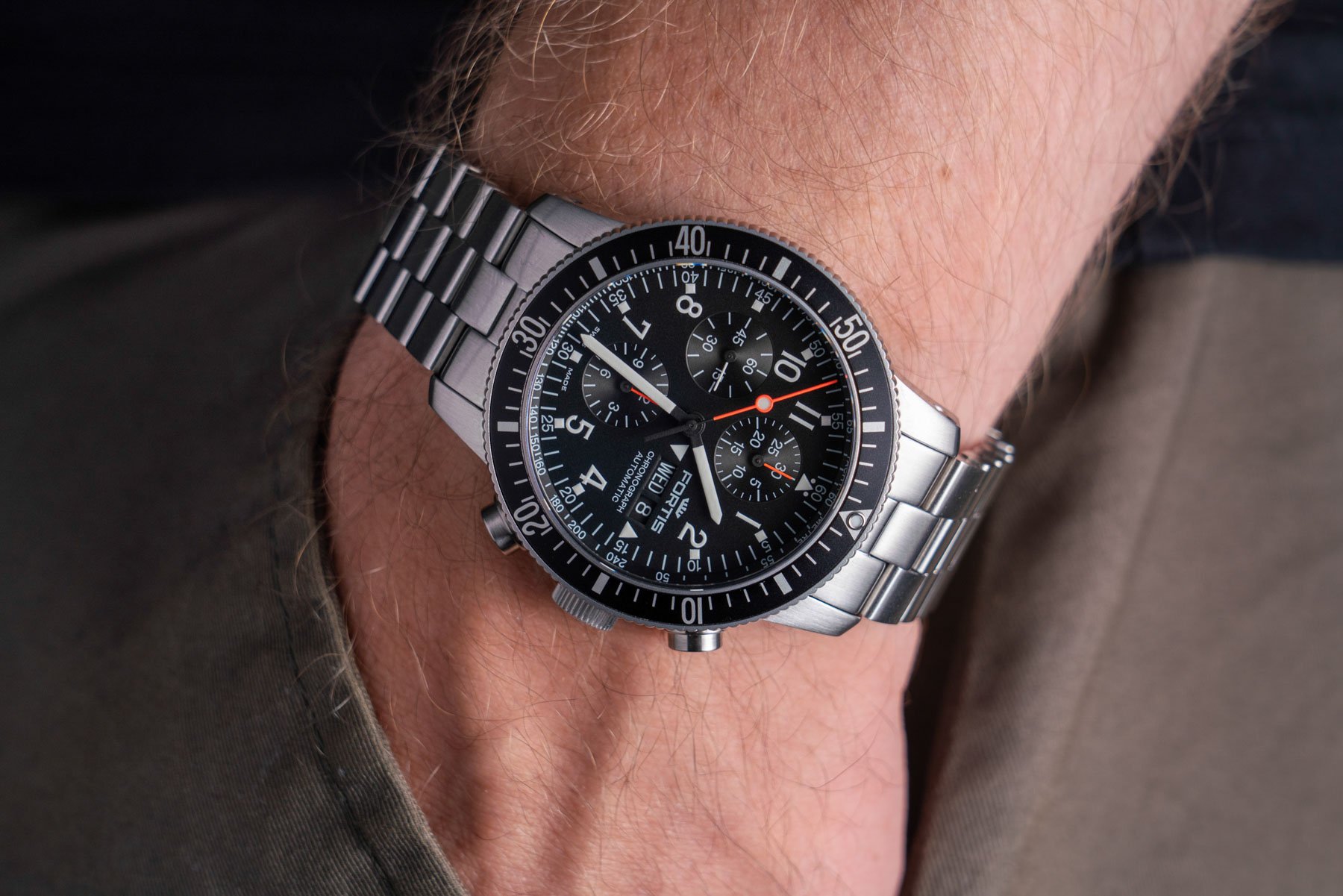 The future of racing — dare to imagine!
The Zenith is a look to the past for inspiration, and that's OK. We must celebrate the past and be thankful for where we've been. However, the B-42 Cosmonauts Chronograph is about more the past or even the present. In the decades to come, racing will evolve. The Space Race may have been and gone, but Space Racing is just something we have to look forward to.  The term "racing" won't be limited to motor racing in cars. By that time, motor racing will be inferior. Even these high-tech Formula One cars will be outdated, vintage machines of old. We'll see the likes of Lewis Hamilton and Max Verstappen in hologram form speaking of "the old days". When those times come to pass, racing teams will need a watch that's up to the task — the task of space racing!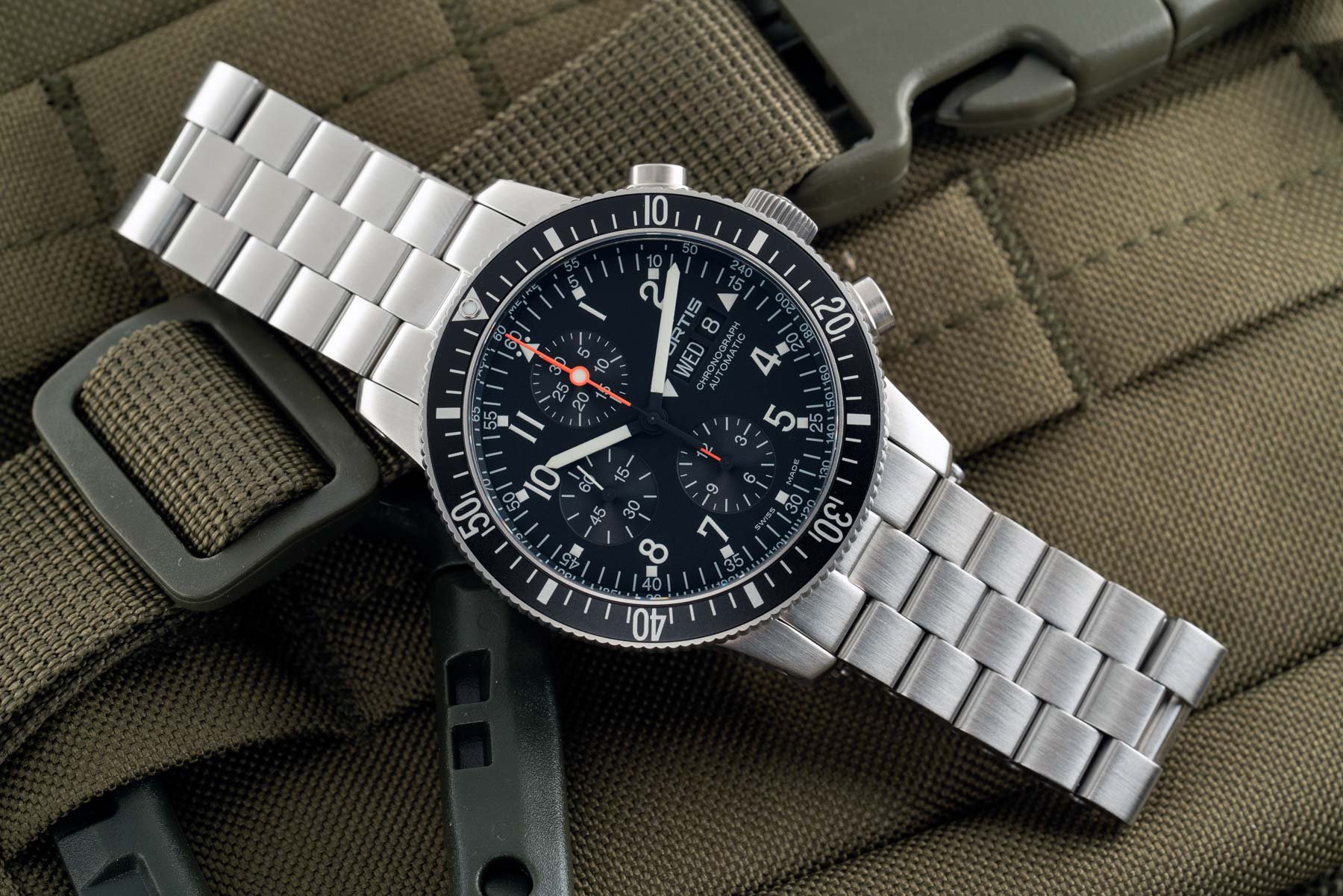 There's a ready-made solution
Now if only there was such a watch that already existed? A watch actually designed for astronauts to use in space. I'm not talking about a watch that has merely "been to space". That title is coming to mean less as the years go by. With space tourism making huge leaps forward this year, "space-flown" will soon cease to mean what it did ten years ago. No, we need a watch that is already up to the task of space racing, and boy, has Fortis delivered just that.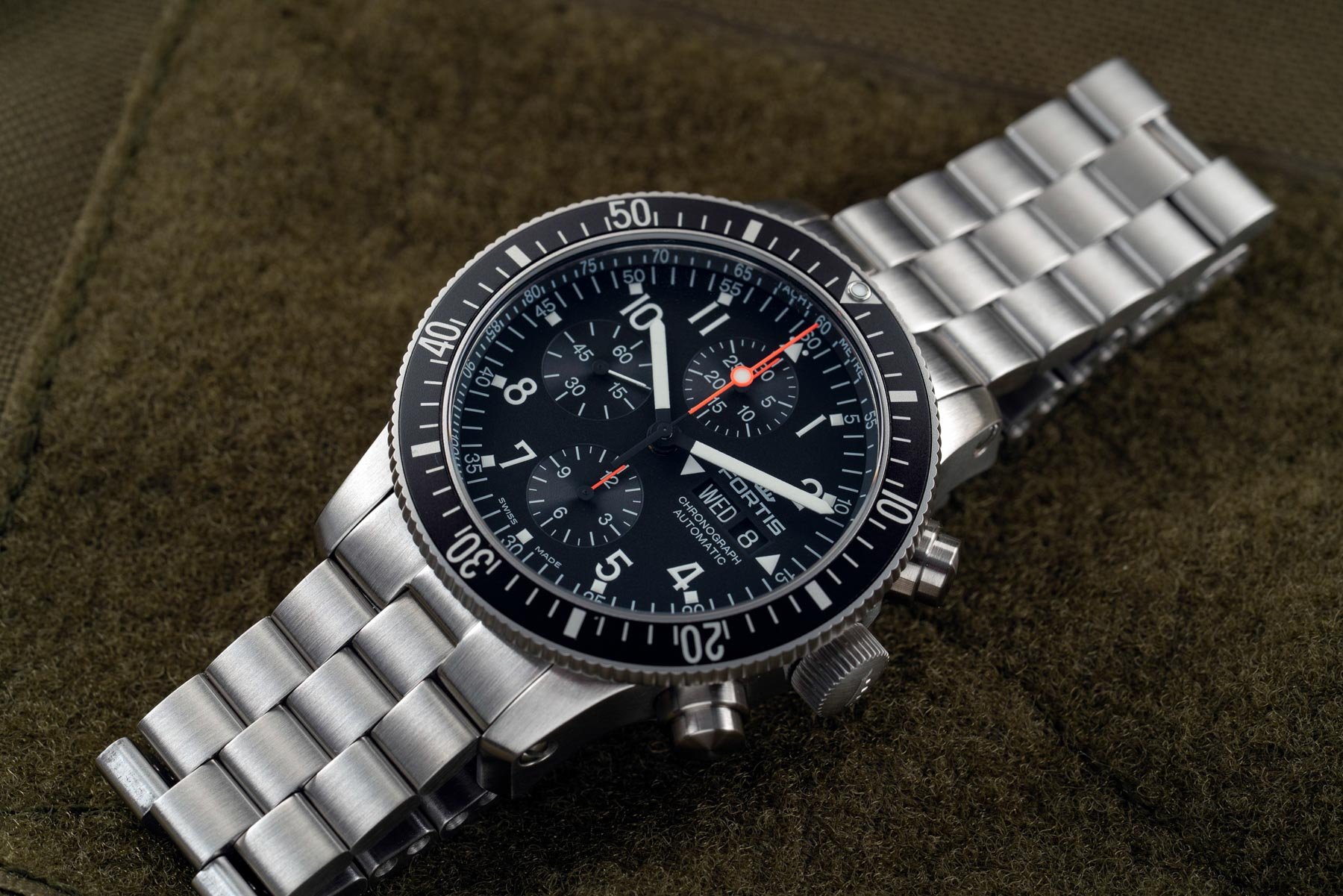 Now don't for a second think that the Cosmonauts Chronograph is a one-trick pony. As I established earlier in this competition, the Fortis B-42 Cosmonauts Chronograph is wildly overqualified for this battle. Yes, it's a mechanical chronograph with a tachymeter. But it also has 200m of water resistance and an elapsed time bezel. The day-date functionality just tops everything off. Can this Zenith say it goes so above and beyond? No sir, it can not.
A vote for the Fortis B-42 Cosmonauts Chronograph is a vote for the future of the sport we love…
If we're searching for a watch that's the real worthy winner of this competition, we are already looking at it. The Fortis Cosmonauts Chronograph won the purpose-built Space Race, and it deserves to win this race as well. Then it's also ready for whatever challenge comes next! A vote for the Fortis B-42 Cosmonauts Chronograph is a vote for the future of the sport we love so much. A vote for the Zenith is a vote for the past and an era that's slowly fading into history. Do the smart thing and vote Fortis!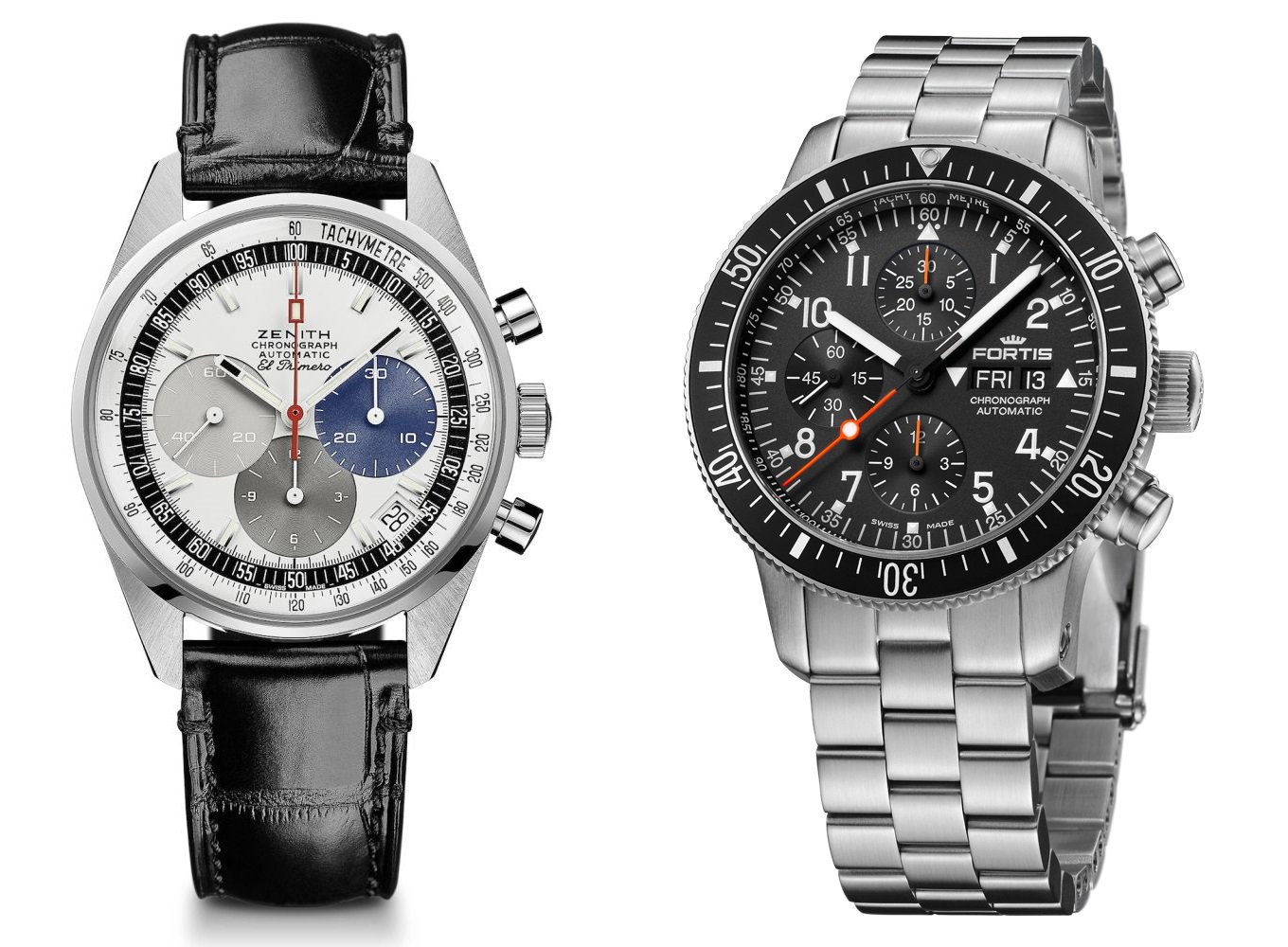 The choice is yours
Cast your votes for the finalist! And if there is anyone to comment on his choice, let him speak now or forever hold his peace.
Voting closed.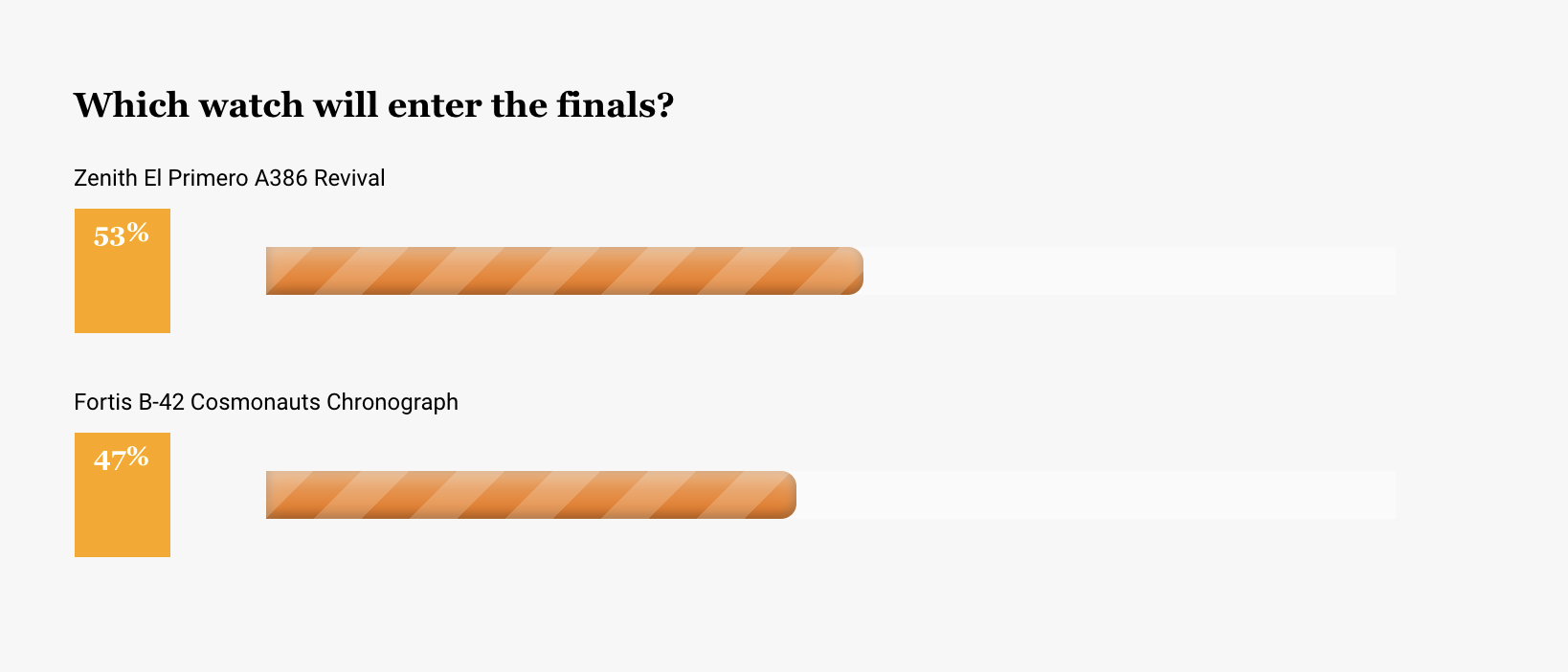 Follow us on Instagram: @davesergeant | @fratellowatches