The New MB&F LM2 Is An Aquamarine Grail In Tempting Palladium
A platinum-like glimmer sets the tone for another collaborative masterpiece
While I've long had an affinity for niche horology, plenty of people out there are just entering the deep rabbit hole of Swiss independents. From ADs to auction houses, the appreciation for halo brands like MB&F, Greubel Forsey, and De Bethune is rising rapidly, and I am rejoicing. Just like the traditional brands, MB&F has an evolved range, and ten years after its inception, the MB&F LM2 has now become an aquamarine grail. This is a new palladium version of the well-known Legacy Machine 2, but how is it a collab? Well, let's backtrack to the story of the brand.
Collaboration is a founding principle of MB&F — that stands for Max Büsser and Friends, you see? In the case (no pun intended this time) of the LM2, this involves two big names. The intricate nature of the LM2 caliber is conceived and designed by micro-engineering mastermind Jean-François Mojon and winner of multiple GPHG awards Kari Voutilainen. This beautiful idea of working across brands to bring out the best result makes MB&F different, and well, one of the most intriguing indies out there. It also makes pieces recognizable within each series while displaying entirely different personalities, and therein lies their charm.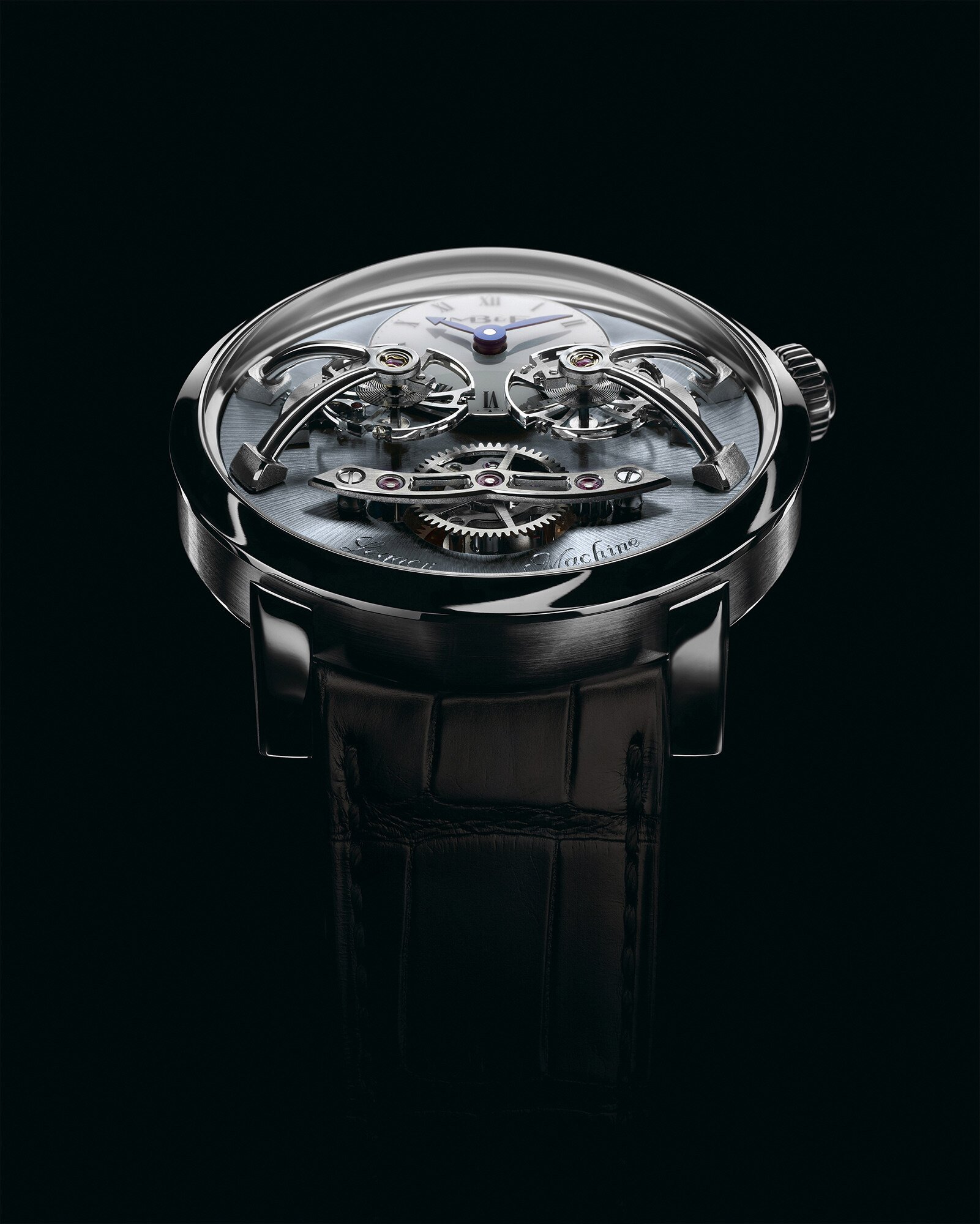 A glimmering first impression
This glimmering wrist statement might be a new edition of a known halo model within the MB&F range, but that doesn't lessen its impact. Yes, the LM2 is now 10 years old, but this further solidifies it as a big statement piece of independent watchmaking. The case construction certainly helps as it's all palladium, an incredibly tough material to work with. Even harder to craft and polish than Grade 5 titanium, this alloy elicited this quote from Charris Yadigaroglou, Head of Marketing Communications at MB&F: "Palladium is not only one of the most precious metals, it is also incredibly challenging to work with; on the rare occasions we decide to craft a palladium edition at MB&F, our colleagues from production tell us never again!" And that says a lot.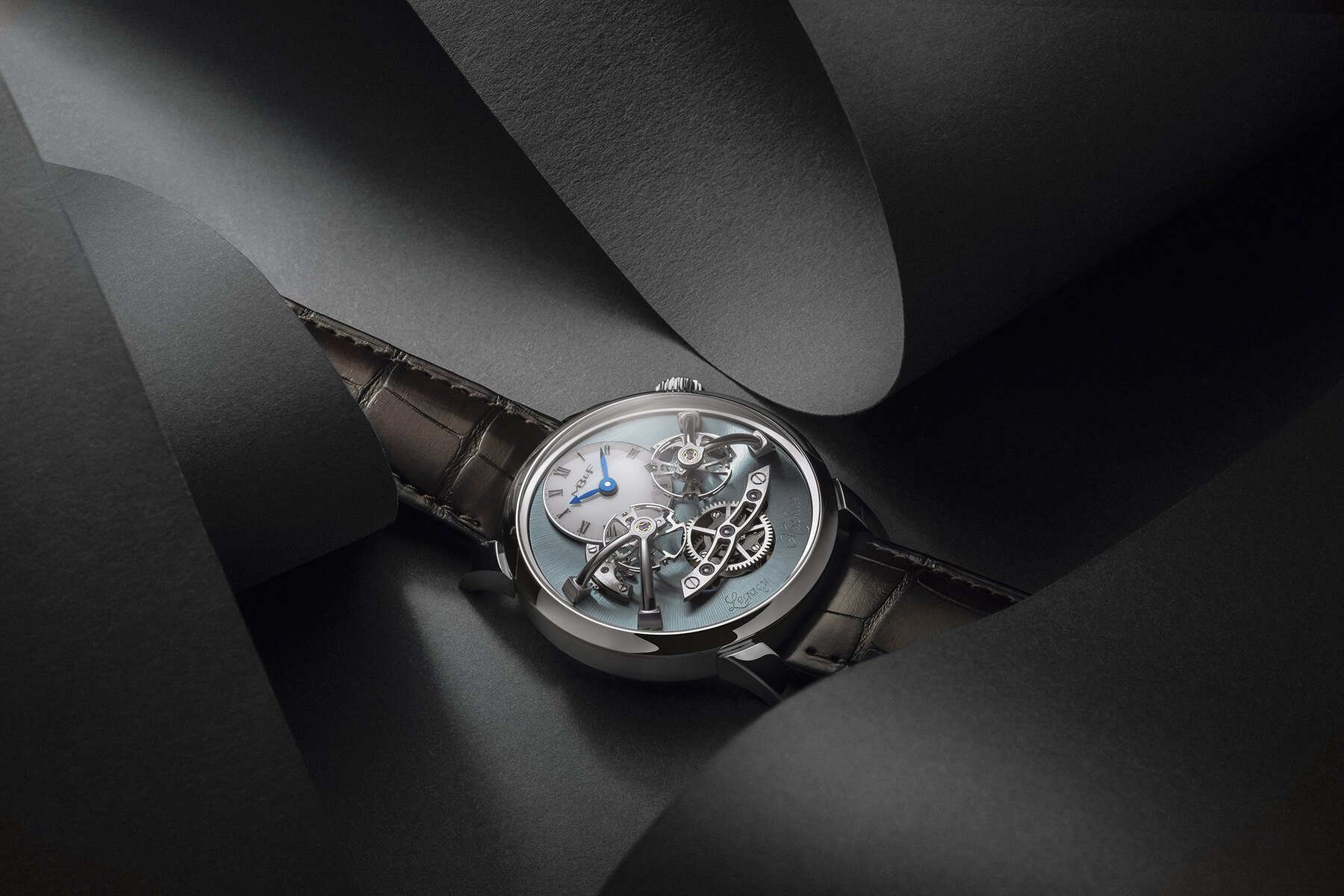 Is Legacy Machine 2 all about the movement?
Whether you're a dialaholic or a movement fanatic, the LM2 is the best of both worlds. It's like having a horological cake and eating it too with the statement caliber visible within the dial. Actually, let's not even call it a dial but a stage. Twin balances hover over an enameled sub-dial with a surprising 19th-century design. With two independent escapements at play, it's one of the few double regulators on the market. This brings a calming symmetry and looks fresh on the aquamarine sunray stage floor. Each balance beats separately while a central planetary differential averages out the rates of both. For pure time telling, this is perhaps extravagantly unnecessary today, but the impression is one of knock-out engineering prowess. At 44mm wide with a thickness of 19mm, this is not a svelte watch, but does it really matter with this visage and double-balance heart?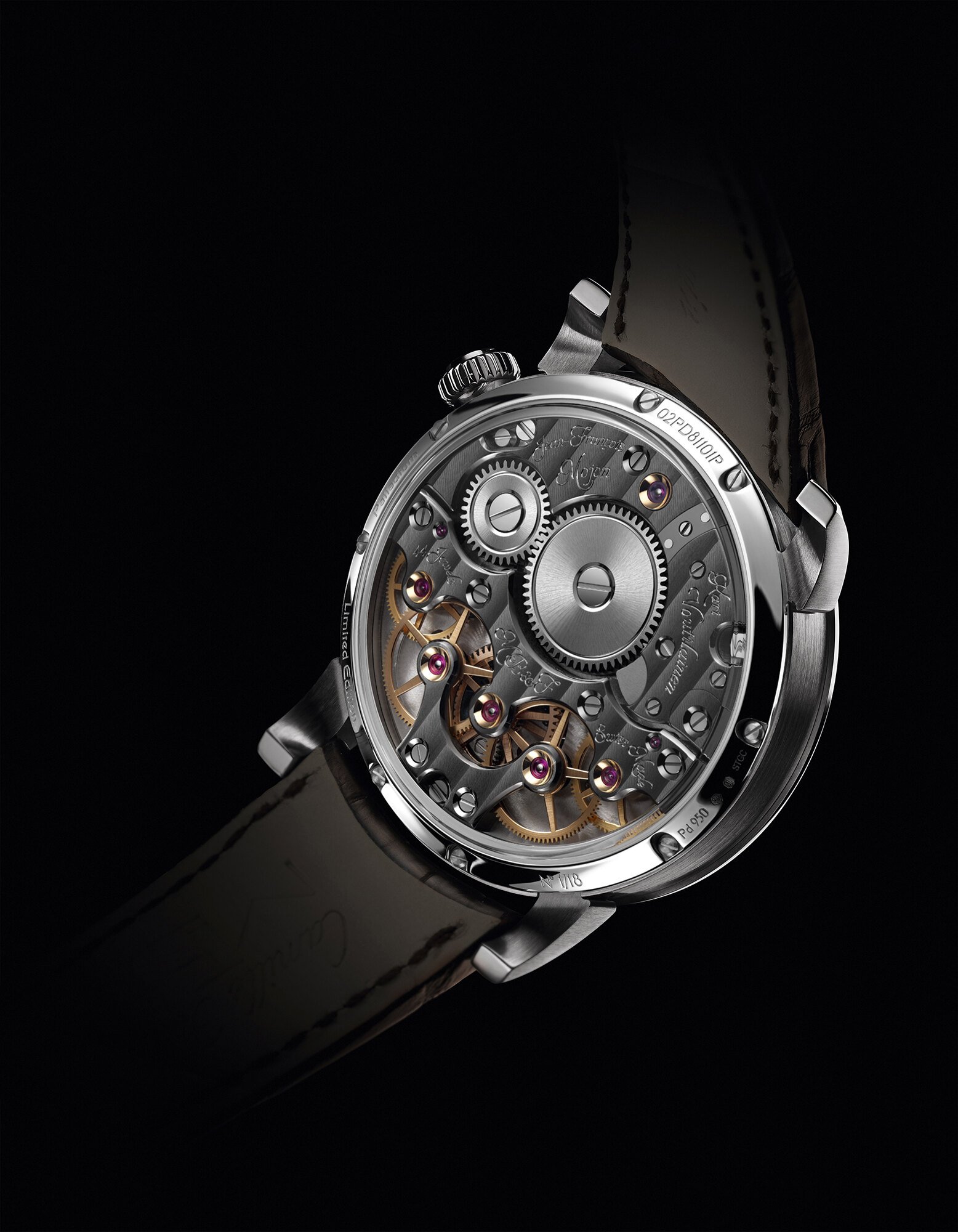 What makes this palladium version different?
Well, to be fair, there is not a big difference when it comes to securing one of these limited-production Legacy Machines. The LM2 is an exquisite niche piece within an already niche brand, and that makes it pretty special. Securing a Legacy Machine 2 is not an easy task, even if you have the budget, but I'd easily call it one of my favorites from Max Büsser and Friends.
The case material deserves a highlight, though. Palladium sees use across many industries, most commonly, in catalytic converters, electronics, and white and yellow gold alloys. Palladium is also picking up steam as a popular alternative to platinum in jewelry. Belonging to the same metal family, it closely resembles platinum in appearance with its silvery-white sheen. It is only about half as dense as platinum though slightly harder, and it offers the same level of tarnish resistance. Palladium, however, is notoriously hard to master in jewelry due to its unique and challenging working properties. This precious metal is mined mostly in South Africa and Russia, and to a smaller extent in the US, Canada, and Zimbabwe. Being 15 times rarer than platinum and 30 times rarer than gold, palladium is now even more expensive than both.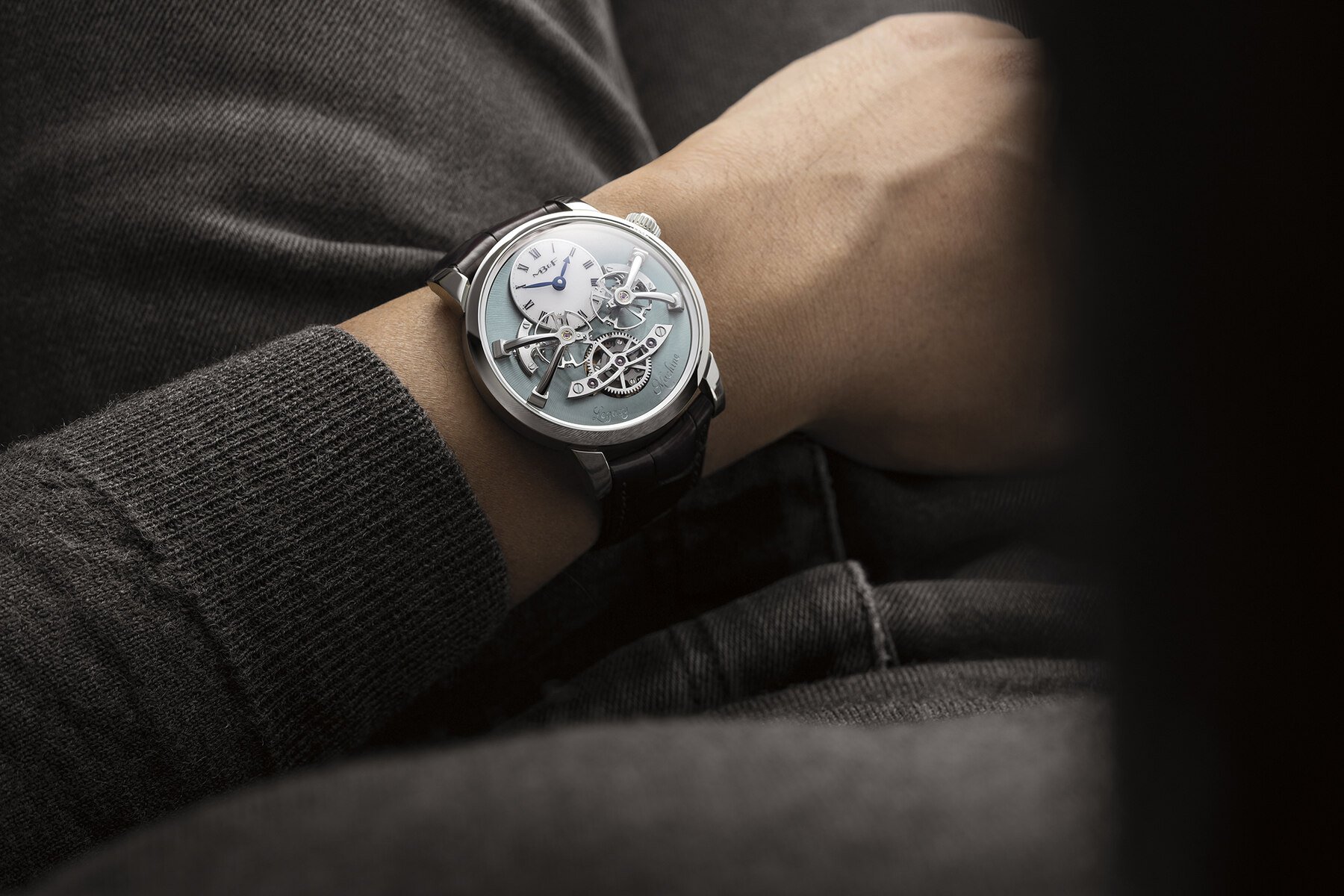 And with only 18 pieces available at a retail price of €165,000, this palladium LM2 is up there with MB&F's über-complex QPs and tourbillons. In my opinion, though, it's worth every penny if your budget is in this select stratosphere. If you're fast enough, you may even be able to pick one up from MB&F directly.
Fratelli, are you enamored by the quirky independence of MB&F, or do you find the brand's approach and creations confusing? Let me know your thoughts in the comments below.
Find me and follow me: @thorsvaboe