The Top Five Only Watch Watches We Wish Weren't Only For Only Watch — Tudor, Moser, And More…
The most wearable of the bizarre...
Every other year, we're treated to that midsummer rush of madness known as Only Watch. The charity auction has done really, really well to establish such a foothold in the industry. The event is now highly anticipated by those of us tasked with covering industry releases full-time. It is a shot in the arm. It is a welcome refresher. To me, it is like Christmas morning except unlike my time as a child, I have absolutely no idea what I'm going to unwrap. And I love it…
You can't beat a good surprise. Every time Only Watch rolls around, there are a handful of brands that stand out head and shoulders above the rest. Remember the De Bethune/URWERK collaboration from 2019? It still stands out as one of the most perfect fusions of brand ideologies and capacities I've ever seen.
I'm here for genuinely good watches alone.
This year, in order to make it onto my list of "The Top Five Only Watch Watches We Wish Weren't Only For Only Watch", brands must have created something that could feasibly exist as a production model (and not just something crazy awesome that sits well outside of the brand's usual wheelhouse). I mostly stayed away from brands that have only released sketches of the watch at this point, but I made one exception because I've seen the watch myself (and so I'm not speculating as to how it might turn out).
If you expected to see only big brands on this list, think again. I'm here for genuinely good watches alone. Here goes…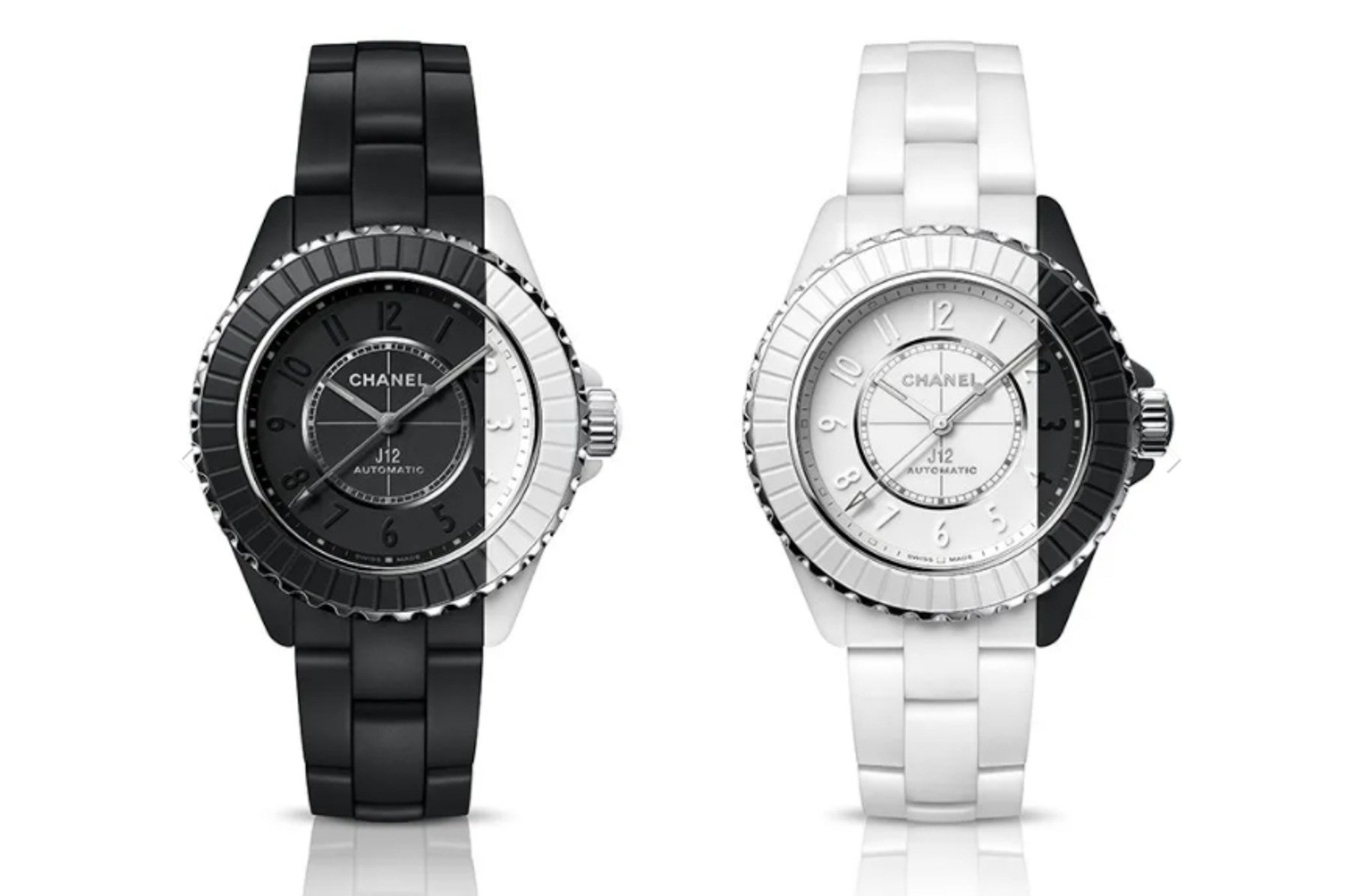 Chanel The J12 Paradoxe Only 2
This is an interesting concept on a few levels. Firstly, I'm not sure I remember a pair of watches being released for Only Watch, but please let me know in the comments if it has been done in the past). Secondly, I've never seen ceramic used in this way on a case before. The only time I can really think of two ceramic colors being so flawlessly connected is Rolex's Cerachrom bezels that start out life as all red before having the blue baked on top (which is apparently why the. blue bezel section on the modern Pepsi models have a bit of a purplish hue in some lights).
…a strong, stark aesthetic that genuinely does something new and interesting…
Apparently, though, that's not what has happened here. Instead, two 38mm cases have been cut and then reattached to one another. That makes this, effectively, a luxury chop-shop job. I have no idea how they fused those cut cases back together, how it was done so flawlessly, or where they had the incredible packaging made (check it out here), but this is a strong, stark aesthetic that genuinely does something new and interesting in a way that is totally on-brand. Kudos to Chanel for this one.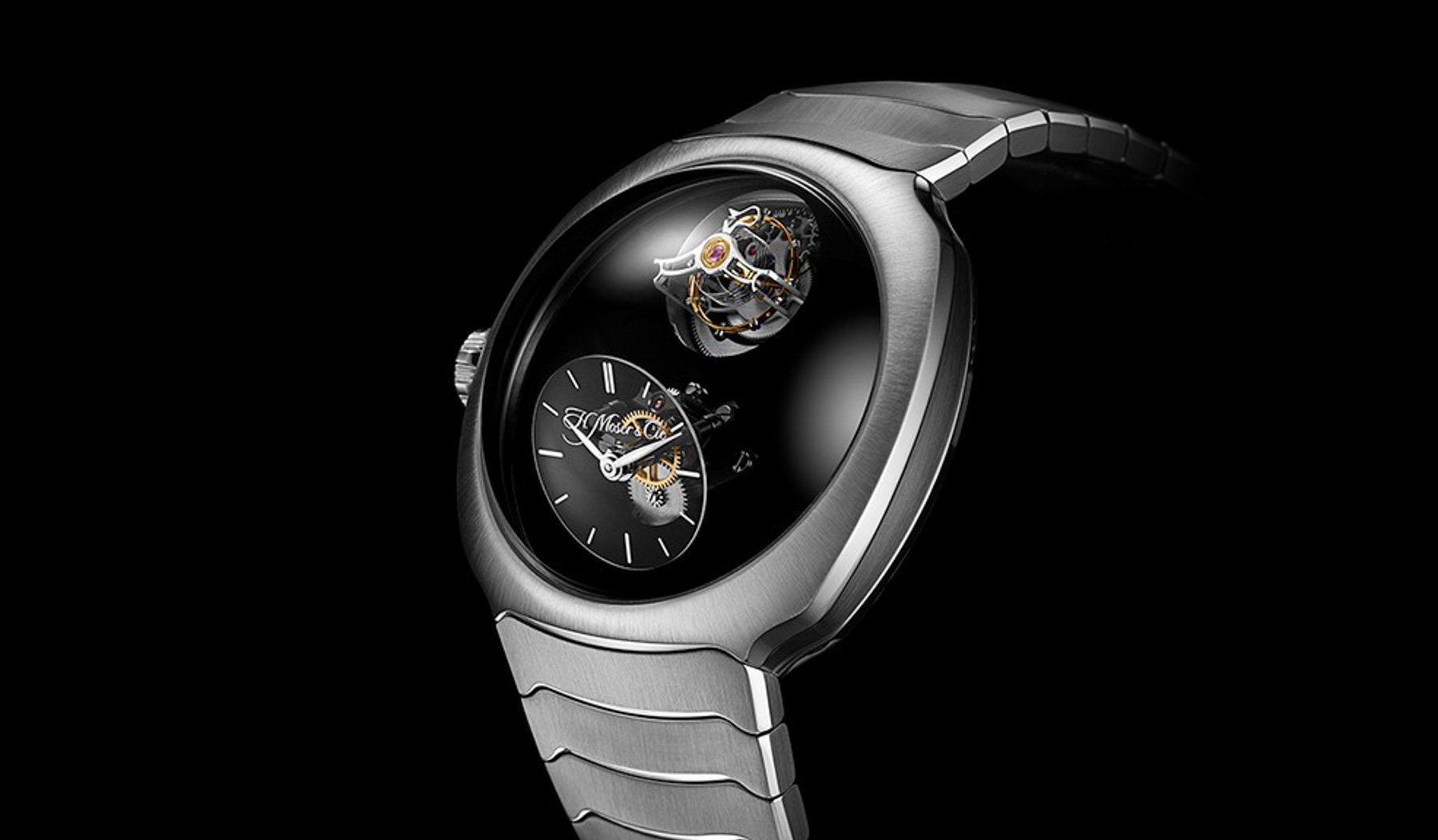 H. Moser & Cie. Streamliner Cylindrical Tourbillon Only Watch Ref. 6810-1200
If you like Vantablack on the Streamliner, watch this space. We've known this piece was coming for a while thanks to some very interesting conversations we've been having with the brand about the direction being taken over the next couple of years, and I have to say we were thrilled by it. The integration of the tilted sapphire time display behind that enormous bubble crystal makes for a truly arresting (but typically Moser) look.
…if this thing catches fire, it could break a lot of records.
The estimate for this piece is CHF 60,000–80,000. Please don't think I've lost touch with reality here, but to my mind, that is incredibly low. I would expect that with something like this, from this brand, at this point in its existence, with the Streamliner as the base we would be seeing more like four times that (honestly, if this thing catches fire, it could break a lot of records).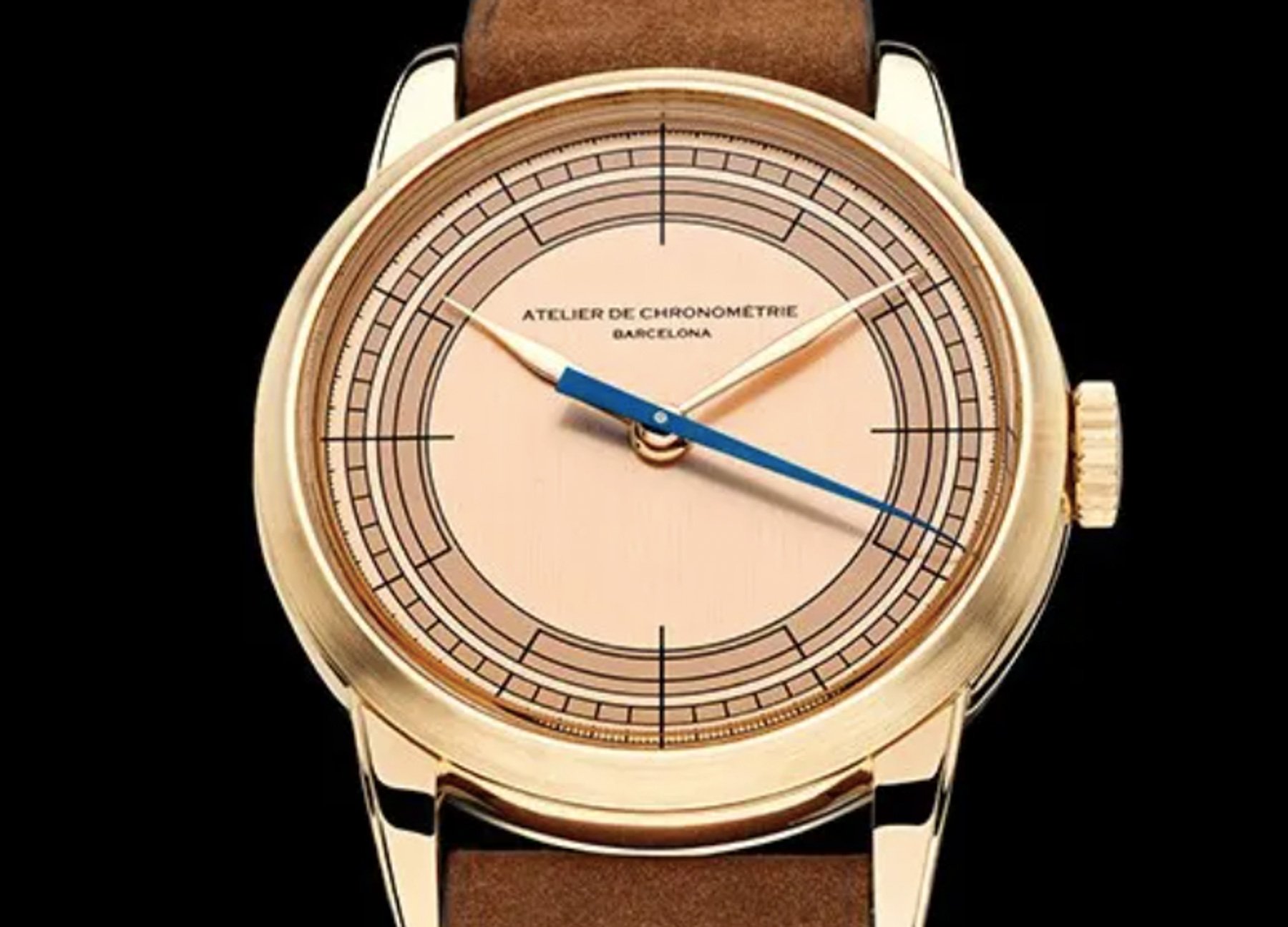 Atelier de Chronometrie — AdC21 ONLY WATCH
So, truthfully, I had only heard things in passing about this brand from Barcelona, but when I started to explore its operation, I became a little bit hooked. In fact, I would go as far as to say I fell in love. This tiny outfit is clearly ambitious. Only eight models have been completed and released to the world and yet the website lists up to 20 different pieces with the final 11 as "works in progress". What's that all about you may wonder? Well, Atelier de Chronometrie works directly with its clients to produce Chronometer certified watches built to the client's specifications and powered by a handsome (if simple) movement from the last century.
…one clear, clean, clinically executed stunner.
That all sounds great, right? The only downside for you and me is that these watches start north of thirty grand. While that is mightily unattainable for most of us, this model — numbered as the 21st in the series but released as the ninth — is one clear, clean, clinically executed stunner.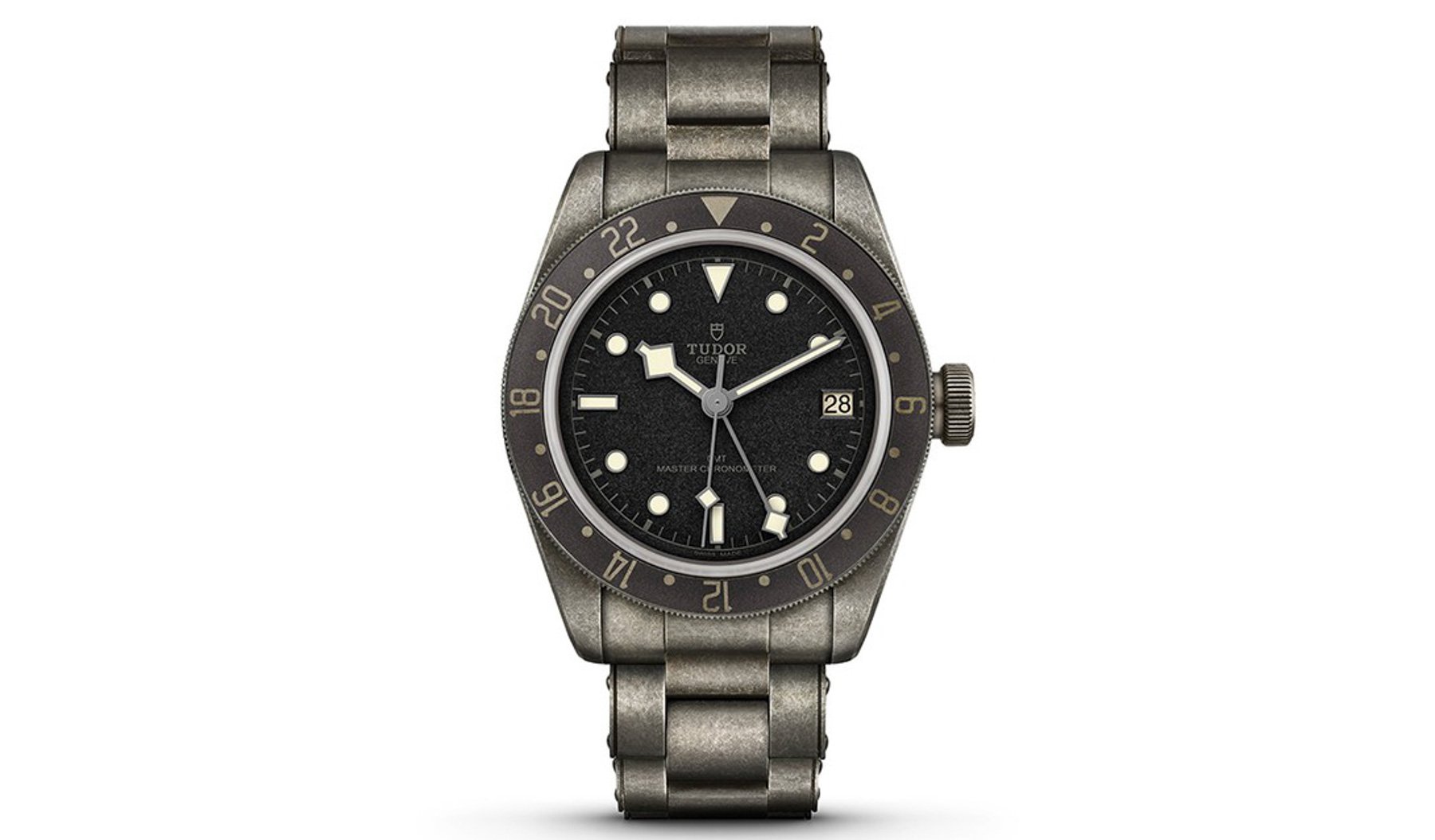 Tudor Black Bay GMT One
Wow. It's about time we got another GMT. This model would have been a very welcome addition to the core collection. It is so much better than the recent all-ceramic release I could cry. This is something bold from Tudor. From the brand with the slogan "Born to dare", this watch has all the vibes of adventure you could ask for. It is brooding and eye-catching without feeling yawn-inducingly passé (like the recent ceramic Black Bay we reviewed here definitely did — to me, at least).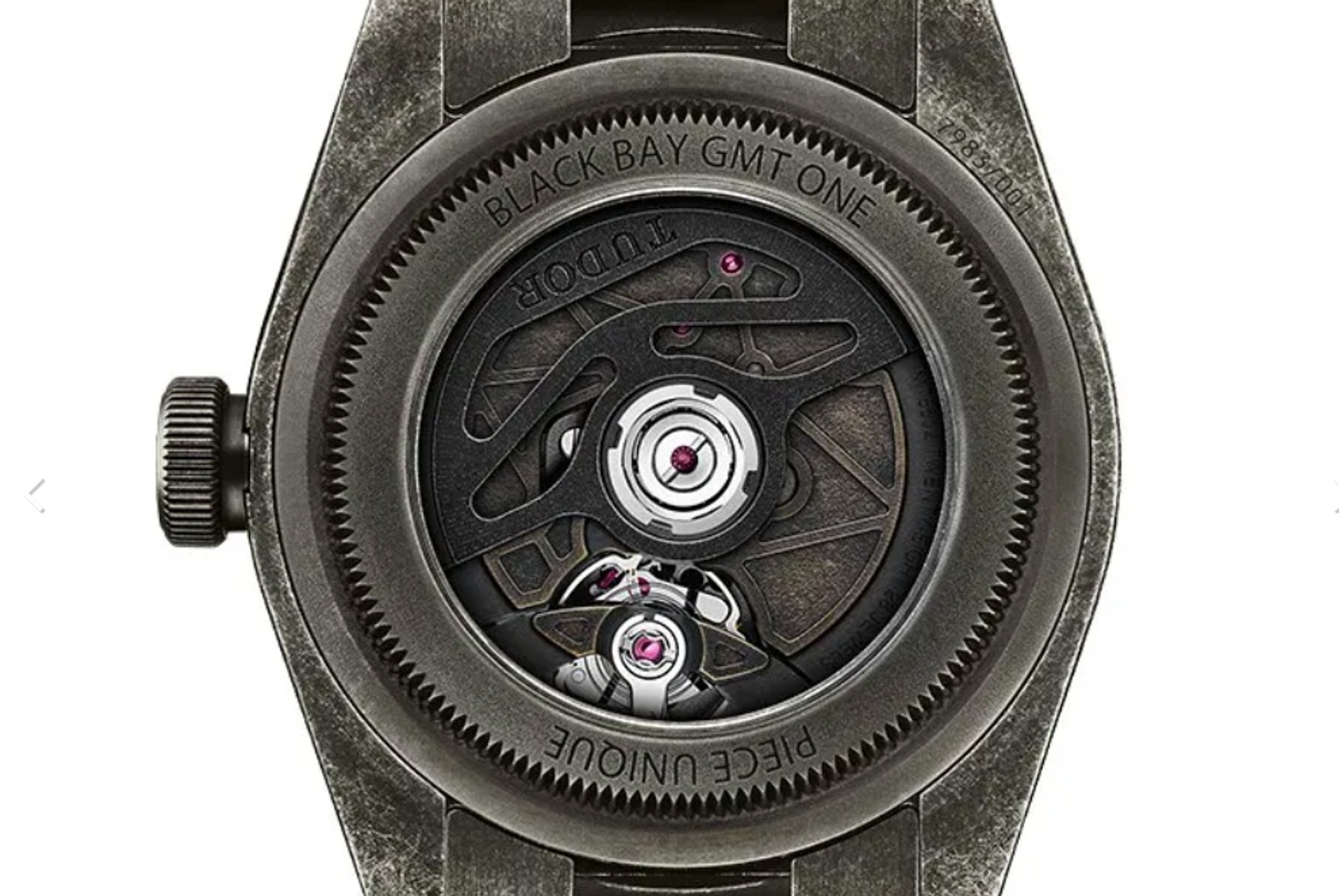 The estimate here is CHF 4,000–8,000. If this Only Watch entrant doesn't eclipse six figures, I would be amazed. In fact, I have this pegged to go over CHF 250,000. Let's see how that prediction holds up in November, but right now, I am very confident.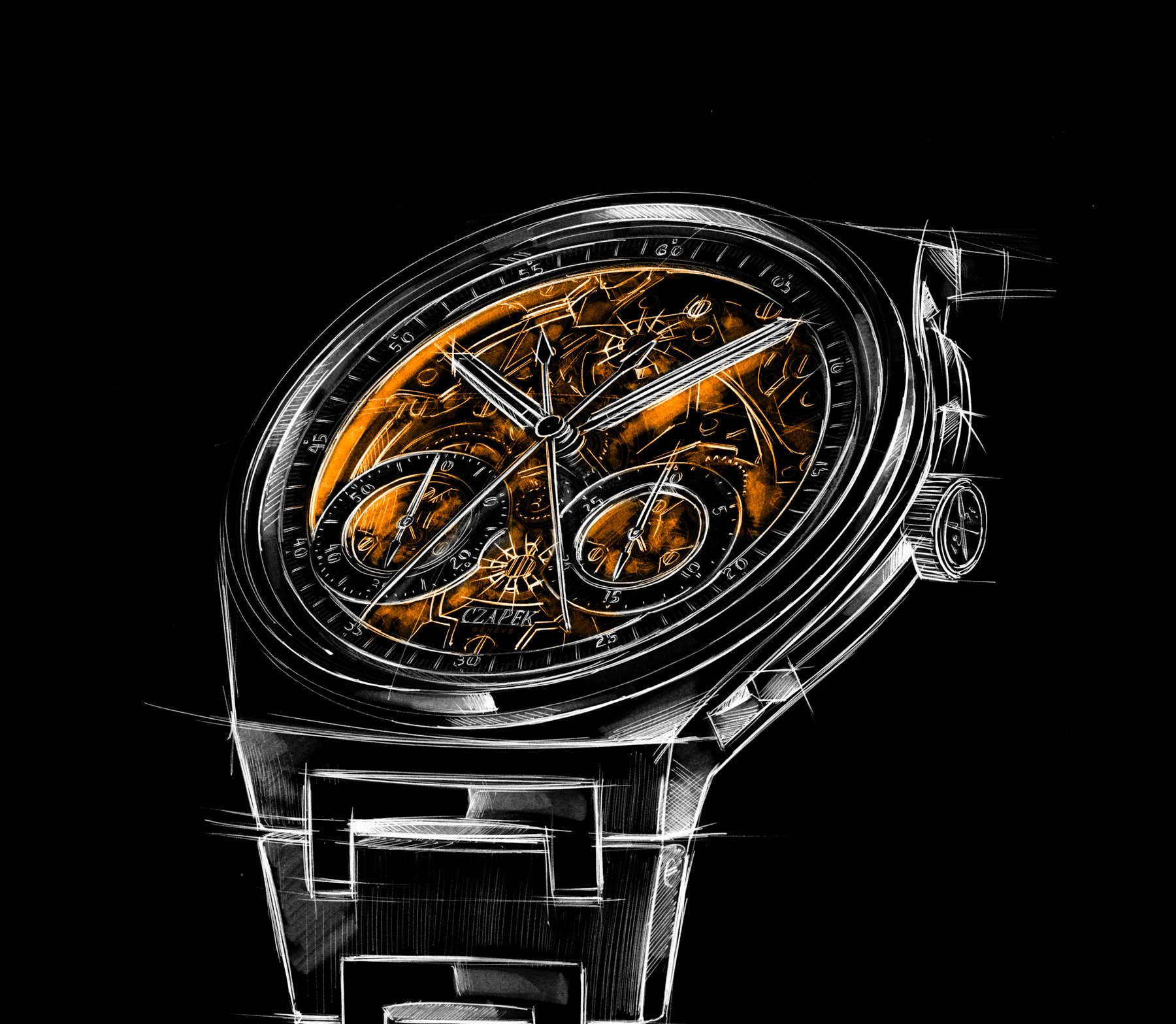 Czapek Antarctique Rattrapante "Sunrise"
Of course, I wasn't going to leave the brand of the hour out in the cold. But besides the recent collaboration twixt Czapek and Fratello, the Antarctique Rattrapante is a stunner that builds on the excitement surrounding the Antarctique family in a way I hadn't seen coming. This is the one model I've included on the list with only a sketch to show you, but I can attest that this thing looks unbelievable in real life. The dial balance (something difficult to do with a watch of this nature) brings a sense of serenity to a vivid orange background that could easily have pushed this one over the edge.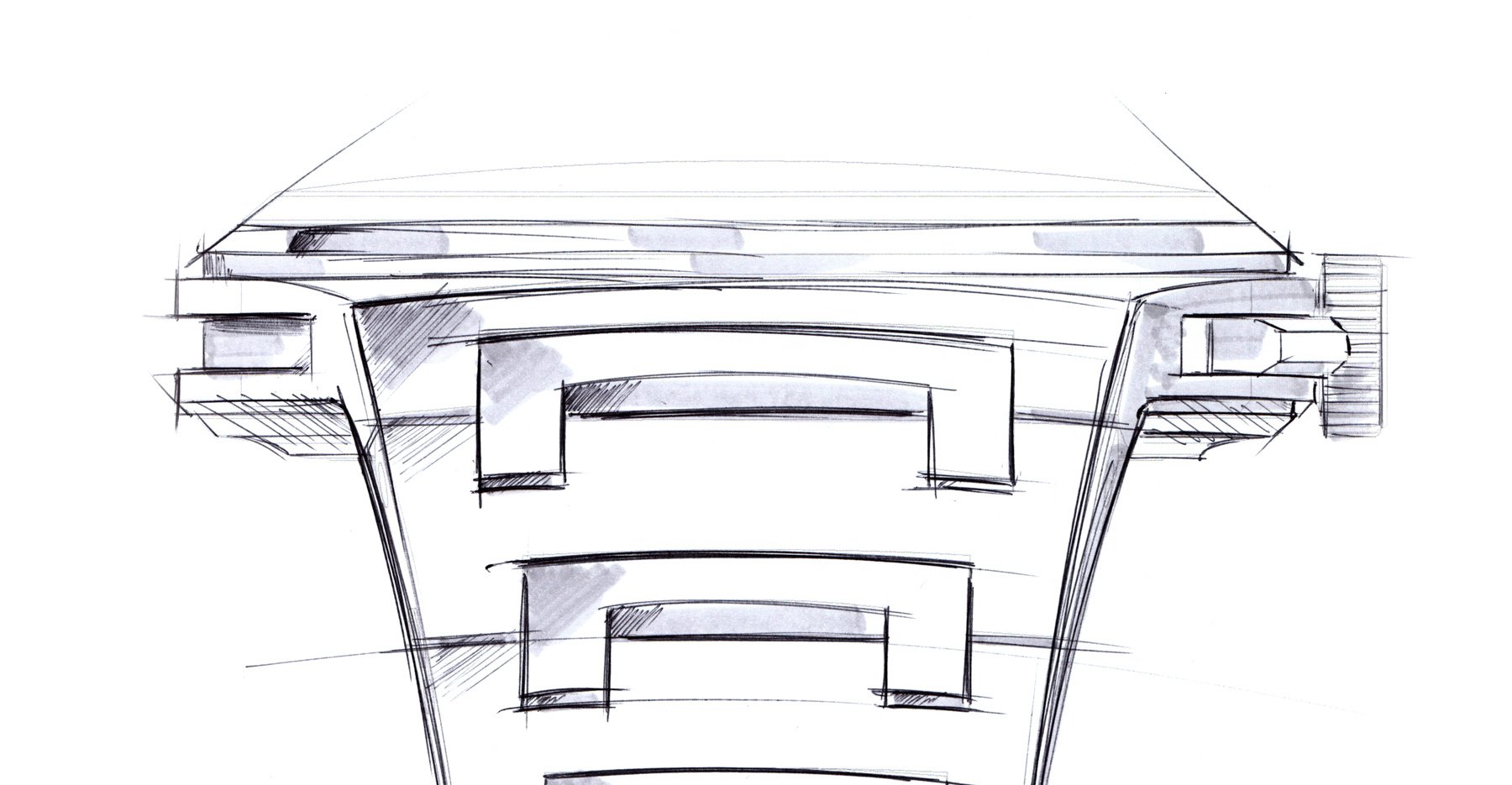 We were all wondering what would happen with the Antarctique, and now we have at least one answer. The Chronograph is in play and enters the fray with a wearable 42.5mm diameter. 15.3mm height sounds fearsome on paper, but the box sapphire means the perceived height is more like 10.5mm. Right now this piece is an Only Watch special, but I'd hope it will join the collection soon in different colors.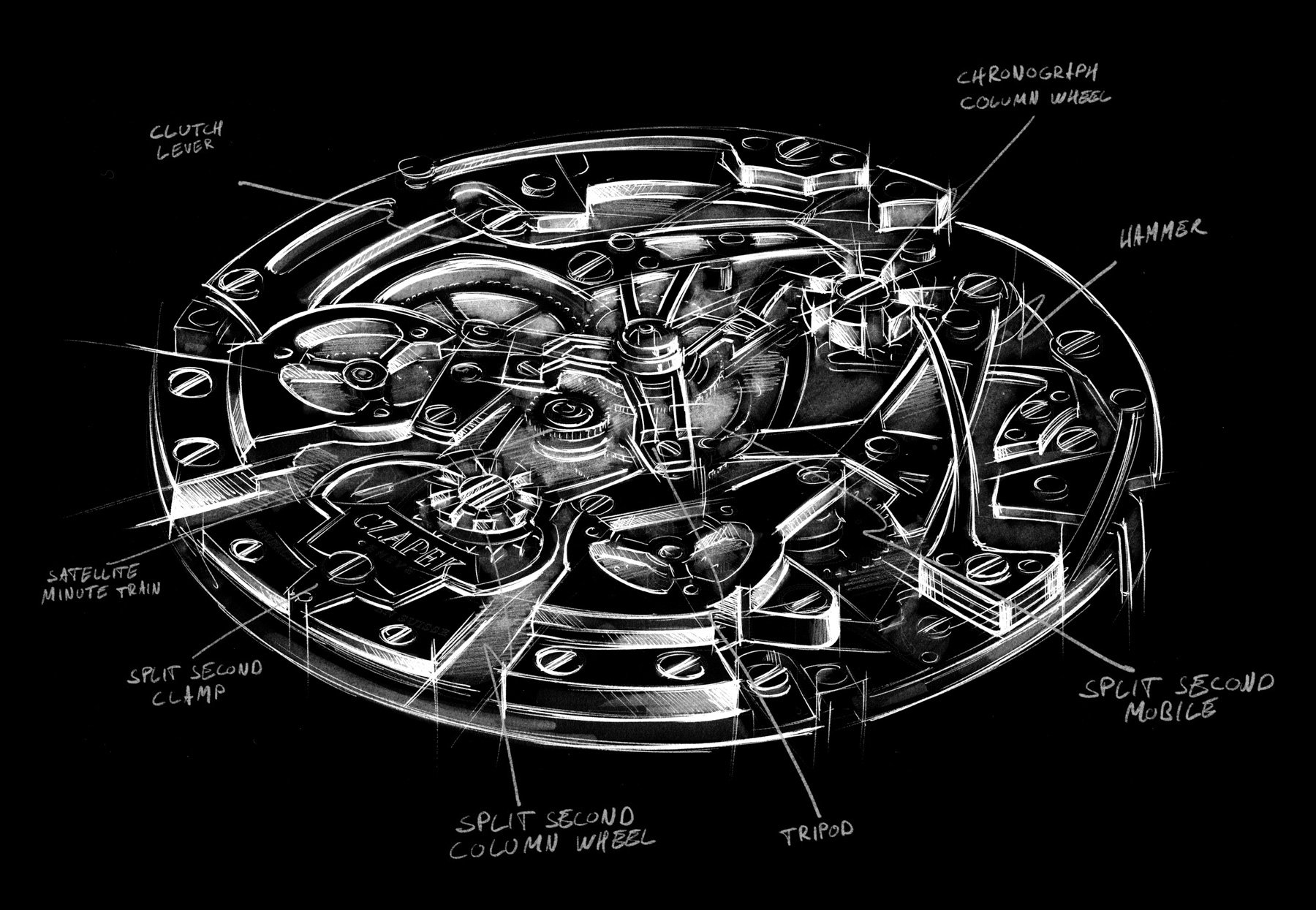 The estimate is CHF 60,000–80,000, which I imagine to be just a shade above the future retail judging on the current collection. If you can get it anywhere close to that, I think you'll have done a good job. Follow the Only Watch releases and estimates here.