The Ugliest Watches Out There — Our Editors' Picks From Seiko, Eberhard, Patek Philippe, And More
Oh, my eyes!
Not too long ago, I was driving for many hours on the German Autobahn on my home to the Netherlands from Austria. When even I had had enough of all the schlager music on the radio, I tuned into AFN Eagle. It's a radio station for those stationed at the American Army bases in Germany. At one point, they were discussing the ugliest cars that can be seen on the road. AFN Eagle held a poll on social media, and the two cars that "won" were the Chrysler PT Cruiser and the Fiat Multipla (no surprises there). Anyway, it made me think of checking with my colleagues about what they think are the ugliest watches out there.
And yes, I know beauty is in the eye of the beholder, but there are certainly watches out there that most of us would agree are not the prettiest. Before we move on, try to remember the ugliest watch you've ever seen, then read on to find out if it made our list of editors' picks. If it didn't, make sure to chime in with your pick in the comments!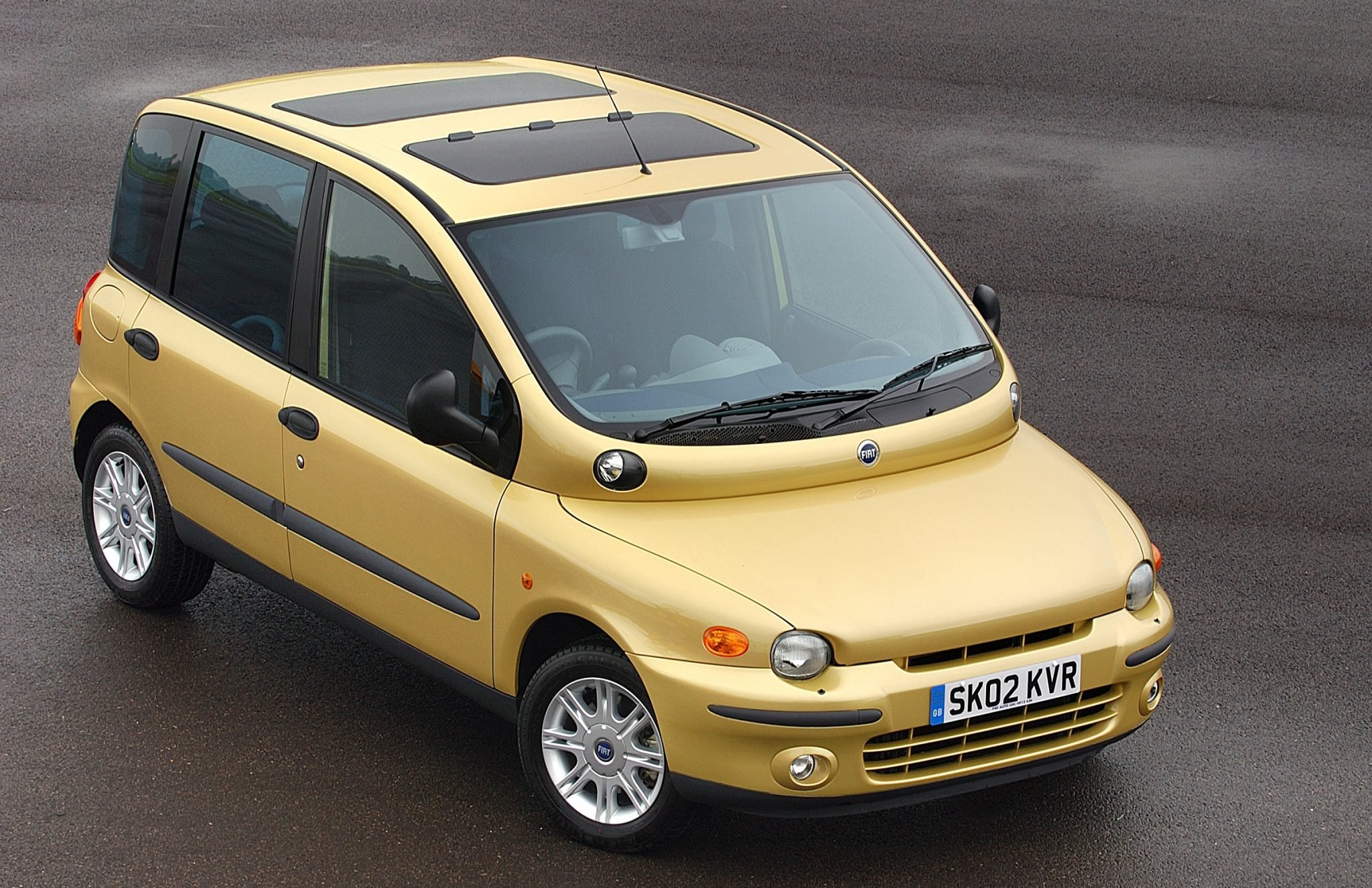 The ugliest watches according to our editors
Now, sometimes being ugly isn't even a bad thing. My colleague Gerard thinks a Fiat Multipla is fun purely because it's so ugly. But how about watches? Can the same sentiment apply? Let's see what our editors have to say.
Daan — Seiko Sportura SLQ001J1
I remember seeing this watch in window displays as a teenager along with its more oval-shaped counterpart. I actually thought they looked kind of cool back then. But when I was asked to nominate an ugly watch for this article, this Seiko Sportura model immediately came to mind! It's just too much steel and way too many sub-dials to deal with. And did you notice that little window for the date? Awkward!
Then again, it's also a very capable watch that can display elapsed time to the 10th of a second. And what about the 100 meters of water resistance? Besides, I wore a Seiko Kinetic watch for about 15 years. It was always very convenient because even after a few days of not wearing it, it would still set itself to the right time.
Based on the secondhand ads online, it seems that this is quite a rare reference. That's also why I think the prices are quite high — over €3.5K! I'd probably never pay that kind of money for such an ugly watch. But if you would, you could certainly have something unique on your wrist! And to be honest, it might be ugly, but it's also kind of cool, right?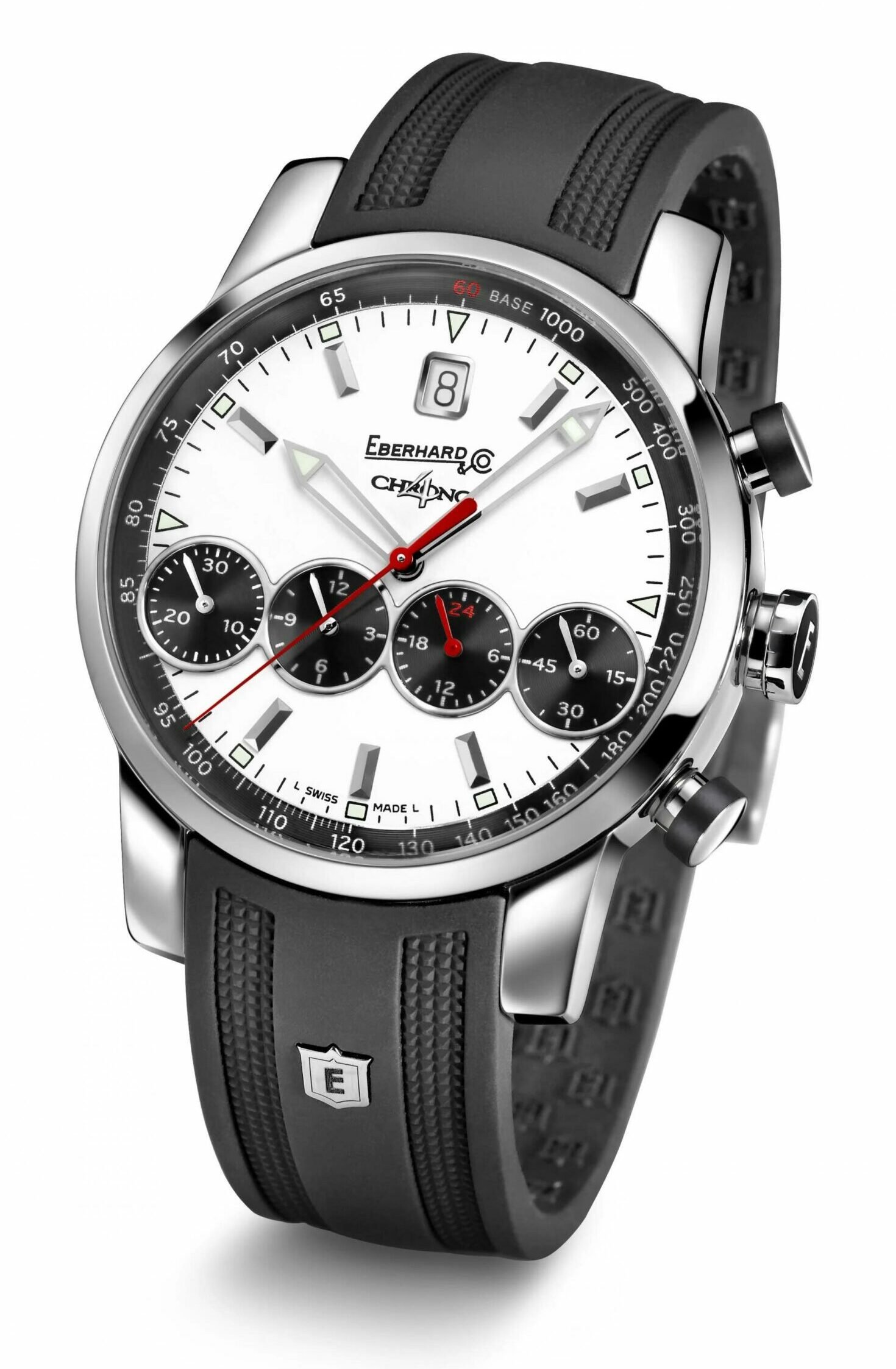 Lex — Eberhard & Co. Chrono 4
In 2002, Eberhard & Co. launched a revolutionary chronograph that was all about easy readability. A chronograph with three sub-dials was simply not intuitive and logical enough, according to Palmiro Monti, the brand's CEO at the time. The Chrono 4 tackled that problem. Now, there's no denying that the quest for perfect, instant readability is a commendable one. And the Chrono 4 certainly shows an original solution — its dial looks a bit like tiny dashboard instruments in a car. But no matter how hard I tried to like the unusual and possibly groundbreaking Chrono 4, twenty years later, it still hasn't happened.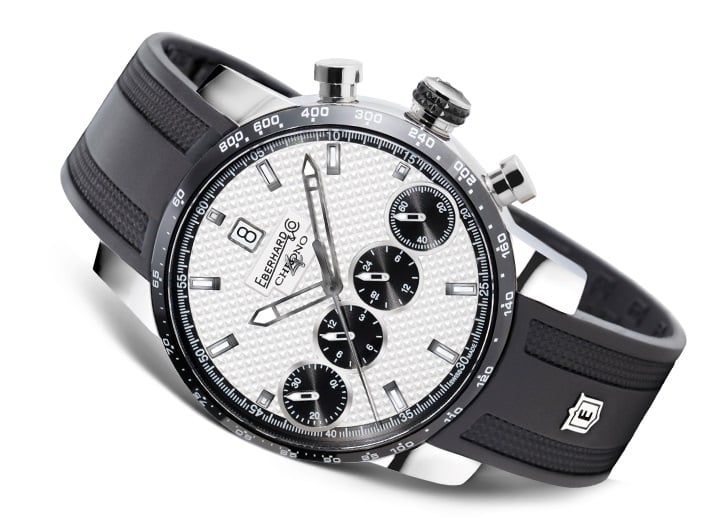 A patent and an anniversary
The Chrono 4 is possibly one of the Swiss watchmaking industry's most innovative chronographs ever produced. Unfortunately, the logical chronograph never really got the credit it deserved. I guess its looks were just too different to land with watch enthusiasts. Nevertheless, this year, Eberhard & Co. celebrates 20 years of the Chrono 4 with a fresh 42mm iteration. The sporty-looking watch comes in four different versions with dials that show a Clous de Paris texture. Inside beats the automatic caliber EB.251 that has remained unchanged for twenty years. The highlight of the movement is a patented module that allows for the alignment of the four counters.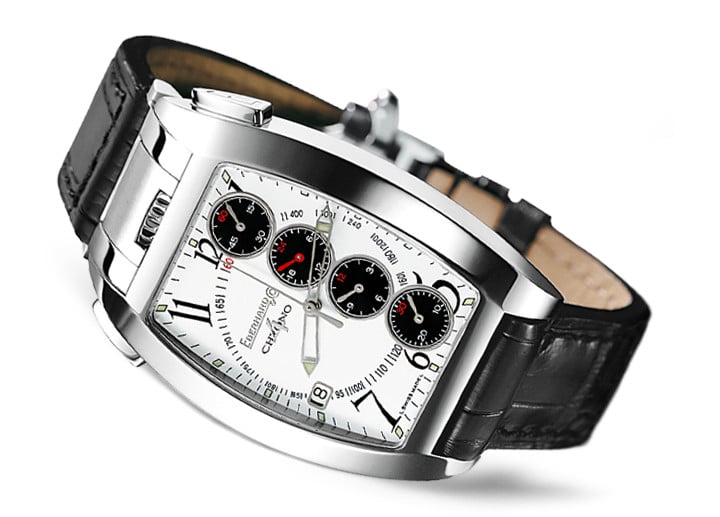 The new Chrono 4 with a white dial and black ceramic bezel doesn't look too odd, you say? Well, in that case, feast your eyes on an older, rectangular Temerario version of the Chrono 4. Temerario means "reckless" in Italian, and not only does the watch look that way, but you also have to be reckless to keep your eyes on it, let alone wear it.
Thomas — Any smartwatch paired with formal attire
I have to admit that I am not a huge fan of judgmental articles such as this. Yes, we all have our opinions, but why should we judge each other for them? I don't think my opinion is all that important anyway. So I wanted to make sure that if I were to contribute, I did so on a topic that thoroughly annoys me. And I found one. There is one thing that rubs me the wrong way. It is not a particular watch but rather a watch pairing. It is any smartwatch paired with formal attire.
You see politicians rocking Apple Watches and other smartwatches with their tailored suits every day. It is such an awful mismatch, and I don't even know where to begin. You dress up because it tells the people you meet, "I care; I have put thought and attention into my appearance." You meet certain dress codes or etiquette through formal attire. But to then strap a small TV to your wrist? That says, "I just put on these clothes because I have to. I do not actually have any sense of style." It just looks childish.
Read the atmosphere
I do not quarrel with the concept of a smartwatch, though I do not think constant connectedness is something to strive for if you are after a happy and healthy life. I used to wear a smartwatch, and I felt it was a burden rather than an enrichment. Still, I have no issue with others wearing smartwatches in casual situations. It is just that, with a nice suit, such a glossy black puck looks geeky and out of place. It is even worse when the screen switches on and off constantly, or when the wearer sneakily peeks at incoming messages at inappropriate times.
The arguments for such watches are typically practical in spirit. "I need it because I get so many messages." Nope. Nobody is that important. It means you never pay full attention to what you are actually doing. You might think you are social through such connectedness, but the opposite is true. Being truly present with whoever is in the room is actual social behavior. And that is what "important" people do. If you really are that busy, get an assistant or take short breaks to check your messages on your smartphone privately.
Of course, I am not talking about semi-formal situations. Yes, a suit with a T-shirt and sneakers can look very cool, but not at a state dinner. In such cases, you would not pair your tailored suit with sneakers, even if it is indeed more comfortable. So if you don't need "practical" shoes with your suit, you don't need a "practical" watch either. The watch is a crucial part of the outfit and should match your attire's theme and style.
So there you have it. My pet peeve. A tailored suit, a nice dress shirt, a silk tie, handmade English or Italian shoes… and a smartwatch. Yuck!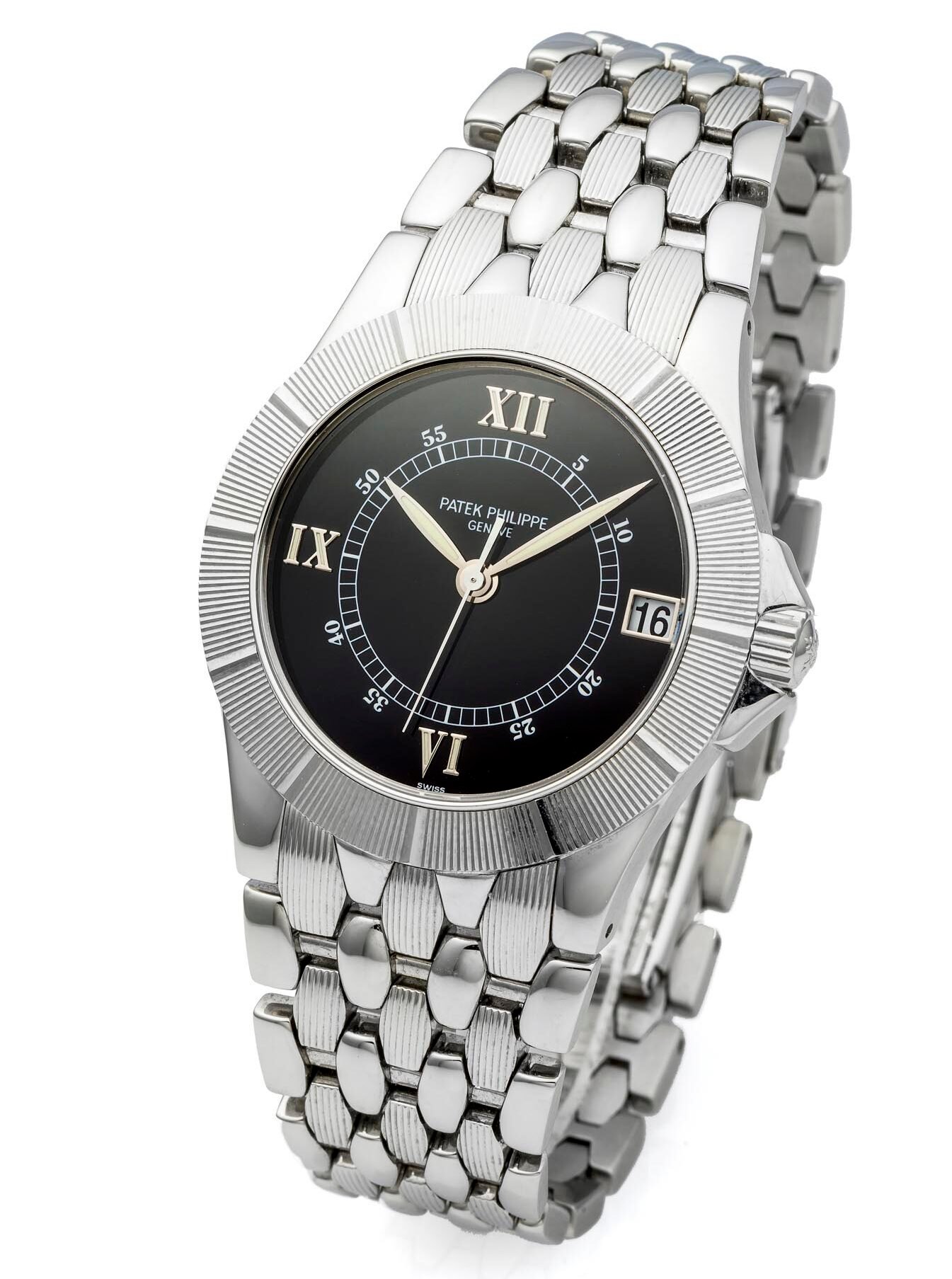 Balazs — Patek Philippe Neptune ref. 5080
"Ugly watches" are certainly a thing. Certain brands in particular have designs that just won't resonate with most watch lovers. Yet, the term does not come up often when it comes to brands like Patek Philippe. Maybe it is due to the status of the company or because the designers at PP "can't make a mistake", and all their watches are just "works of art". Well, I beg to differ. My pick, the Patek Philippe Neptune 5080, is not a charming piece at all. There are so many things going on with that watch that I don't even know where to start. The fake integrated-bracelet look is just awful.
Furthermore, the vertical stripe motif from the center links is also on the bezel creating this odd look. I find the dial weird; the large numerals and the small inner minute scale are silly. And don't even make me go into the little details like the contrast of raised silver Roman numerals and white minute scale on a black dial. Sorry, Patek. This is a hard no for me.
Mike — Seiko 5 Actus 6119-5400 "TV"
The timing simply couldn't have been better for an article about the ugliest watches. Just a few short weeks ago, I arrived home in South Florida for a two-week vacation. My parents left a package there, and inside was a really nice surprise from my dad. We share a love of watches together, yet this one was completely off the wall! I opened up a small pouch and found one of the oddest timepieces staring back at me with what looked like a wood-grain dial. Enter the Seiko 5 Actus 6119-5400 "TV."
The Seiko was accompanied by a touching note from my dad wishing me a Happy Father's Day. He then went on to tell me that this watch made him look twice and reminded him of wooden console TV sets from the '50s. Finally, he even suggested that Fratello run a "homeliest" watches contest for some great fun. Well, Dad, we may come back to that, but for now, this Seiko will make its Fratello debut in an ugliest-watches article.
Now, ugly doesn't mean that this watch isn't endearing. This gem from 1969/1970 was part of a larger line of Actus models that look awfully trippy. Apparently, Seiko made them for young, active folks and equipped them with an automatic 21-jewel caliber 6119, day and date indicators, and decent water resistance. Best of all, this watch actually wears really well due to its friendly 37 × 33mm size. Oh, and picking one up in any number of styles should run between $150-350. Guzzle a few Crown Royals on the rocks and squint hard while looking down at this kitschy piece – you might just spy a touch of Monaco… before passing out and bumping your head!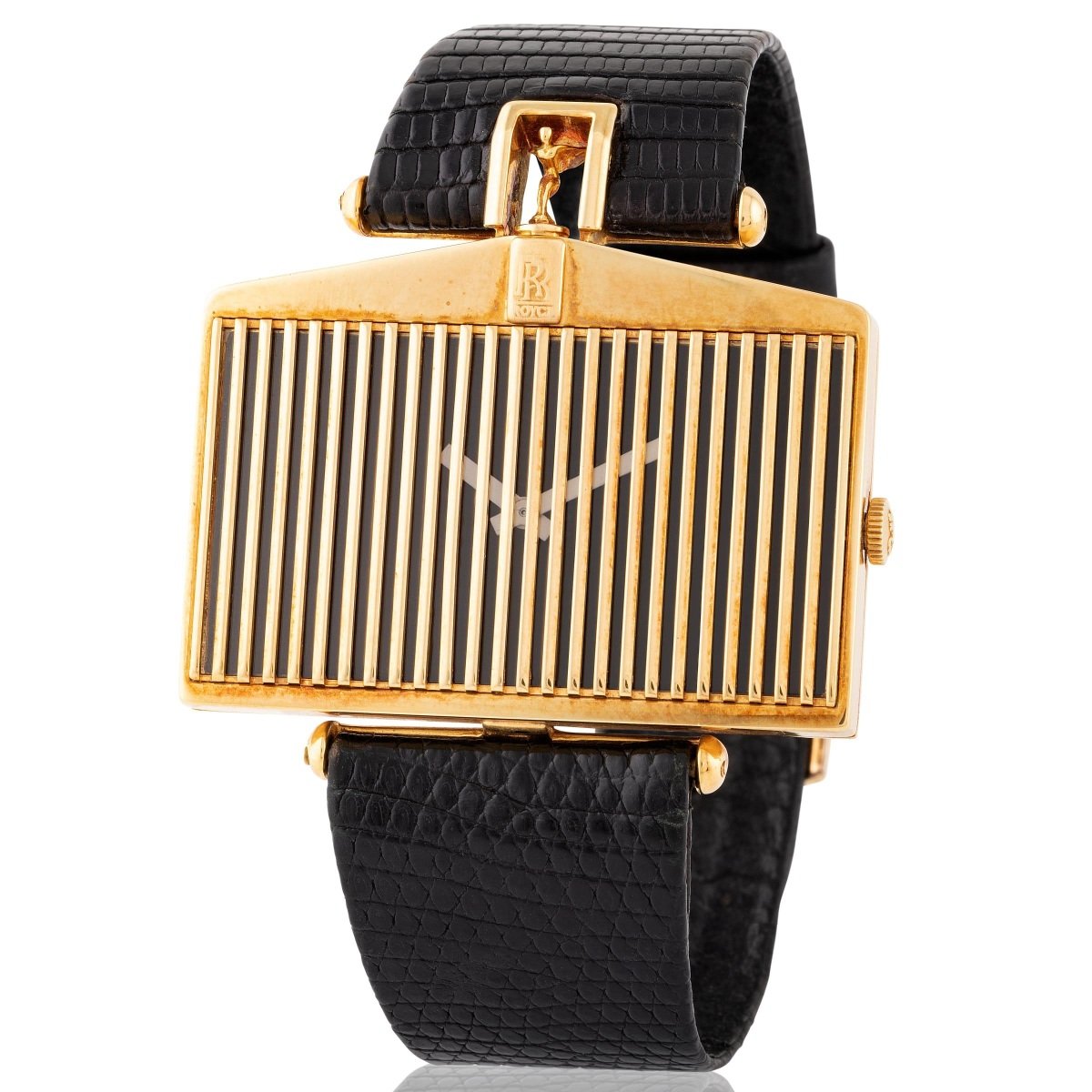 RJ — Corum Rolls Royce "Spirit of Ecstacy"
I could state that this Corum watch is the Fiat Multipla of watches, but as it is tied to the Rolls Royce "Spirit of Ecstacy," that might not be on point. It would be an insult to Rolls Royce, just like the watch itself. On the other hand, Rolls Royce licensed Corum to create this watch, so I guess the automotive legend knew what was coming. An early version of the Breitling For Bentley looks sane compared to this monstrosity. This watch was available in white and yellow gold and different sizes (40 × 29mm and 30 × 25mm), and apparently, the grill was made by hand. Poor goldsmith.
Corum obtained the license in 1976, and from that moment on until the late 1990s, the brand created several variations of the "Spirit of Ecstacy", all with Corum in-house hand-wound movements. While "ugly" is, of course, subjective (we have at least one guy in the office who is a fan of the Multipla), I can't think of anyone who would wear this watch other than Iceberg Slim. However, if you want to unleash your inner pimp, be ready to shell out $10-15K for one in the large size.
Regardless of all the watches (or style flaws, according to Thomas) above, what would be your choice for the ugliest watch? We've got our popcorn ready, so don't hold back in the comments!
*Header image source: WatchCollectors.co.uk