This Week in Watches: December 21, 2019
Yuletide Greetings with Your Weekly News Fix
Welcome to This Week in Watches for December 21, 2019!  As you'll see, this week's news already has us looking forward to next year in certain parts of  the world.  Let's get to it…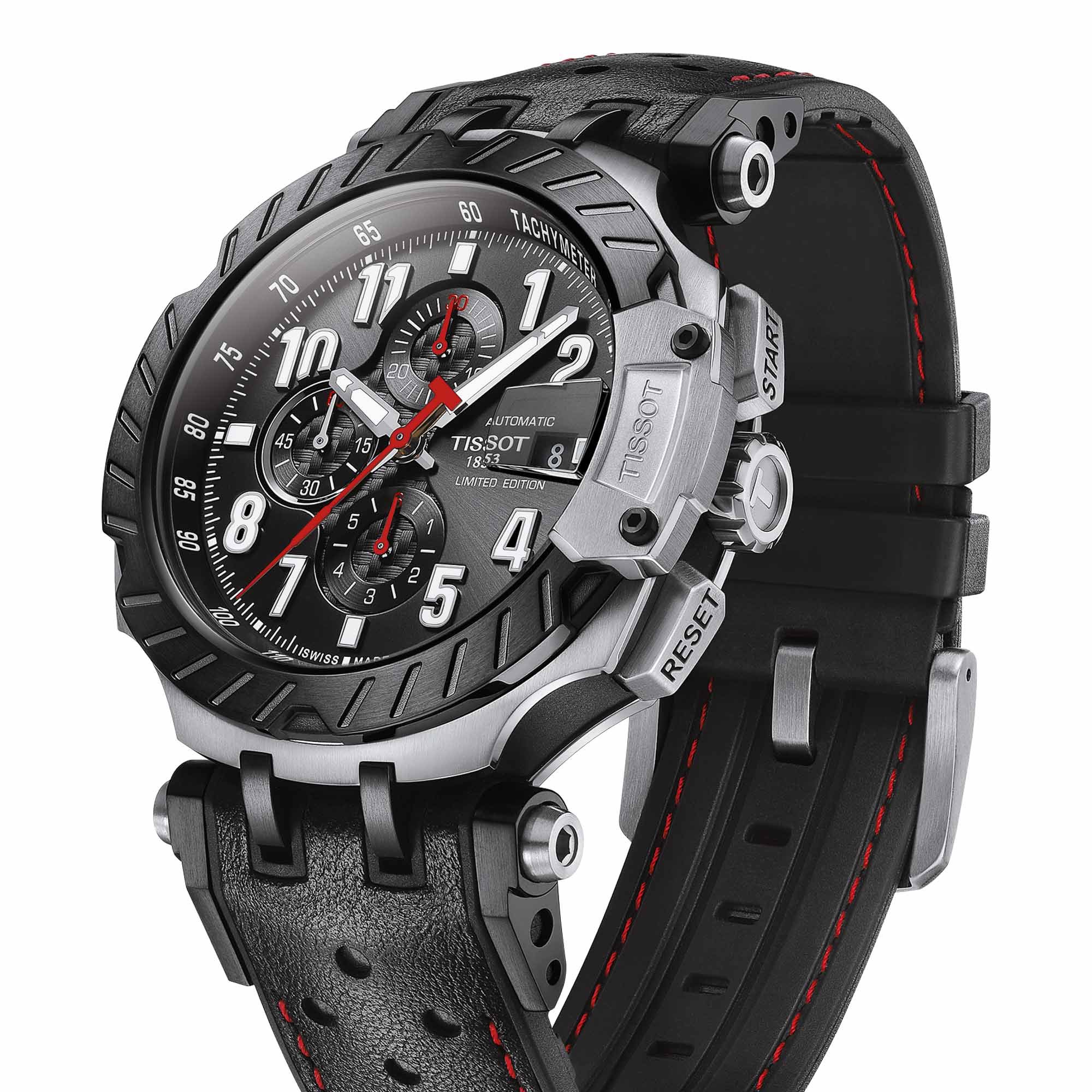 Tissot T-Race MotoGP Limited Edition Watches
Tissot sent us word of a couple limited edition watches in support of their MotoGP 2020 sponsorship.  First up is a 45mm automatic chronograph that appears to be powered by a 7750.  It's a stainless piece with a leather and rubber strap that will be made in an edition of 3,333 pieces.  Pricing will come in at 1,240 Euros.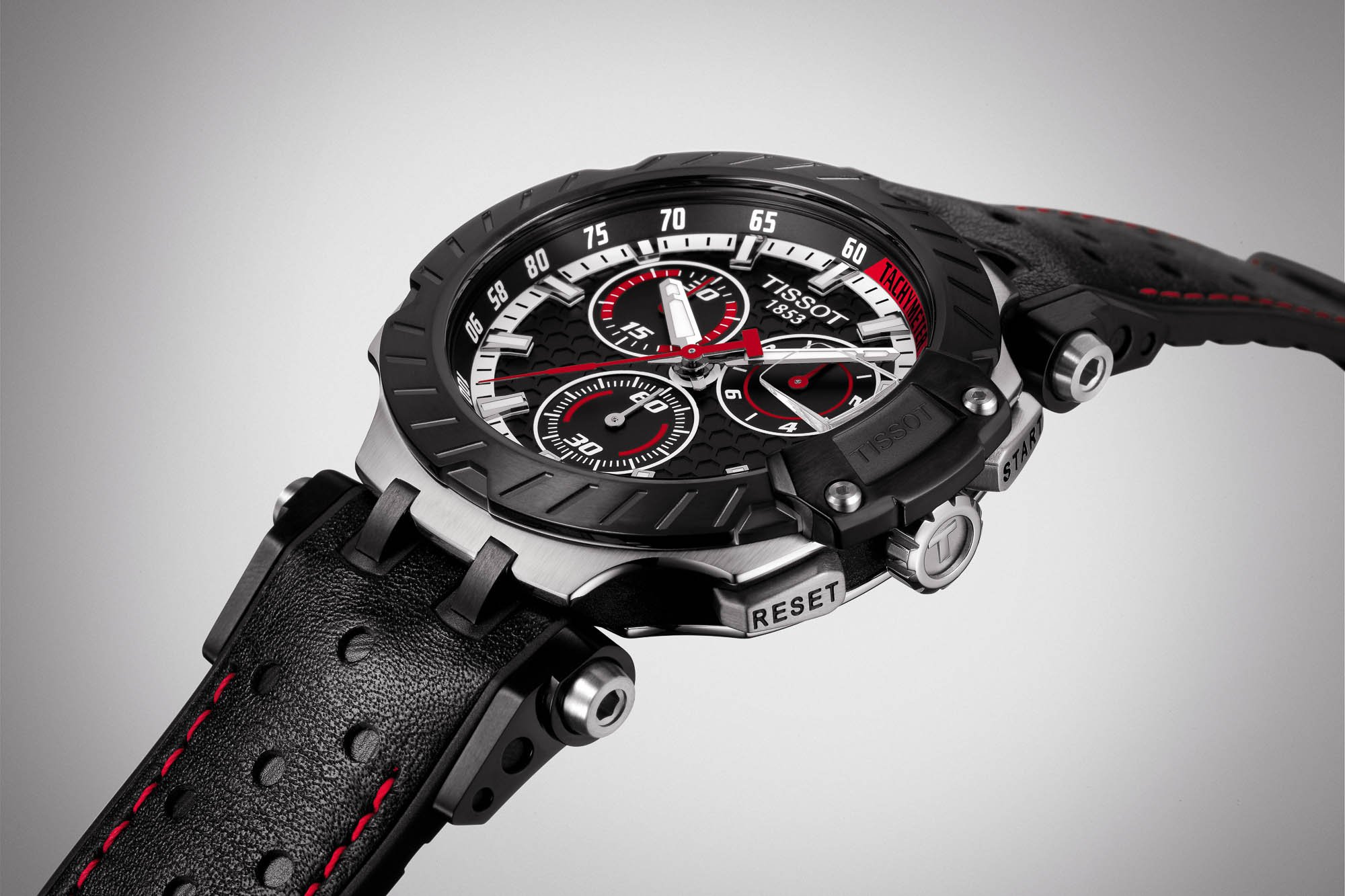 The next piece is similar but quartz-powered.  It's similarly sized, also good for 100 meters of water resistance, but will be produced in an edition of 4,999 pieces and cost 720 Euros.  I don't see the pieces online yet, but keep following the official Tissot site for more information.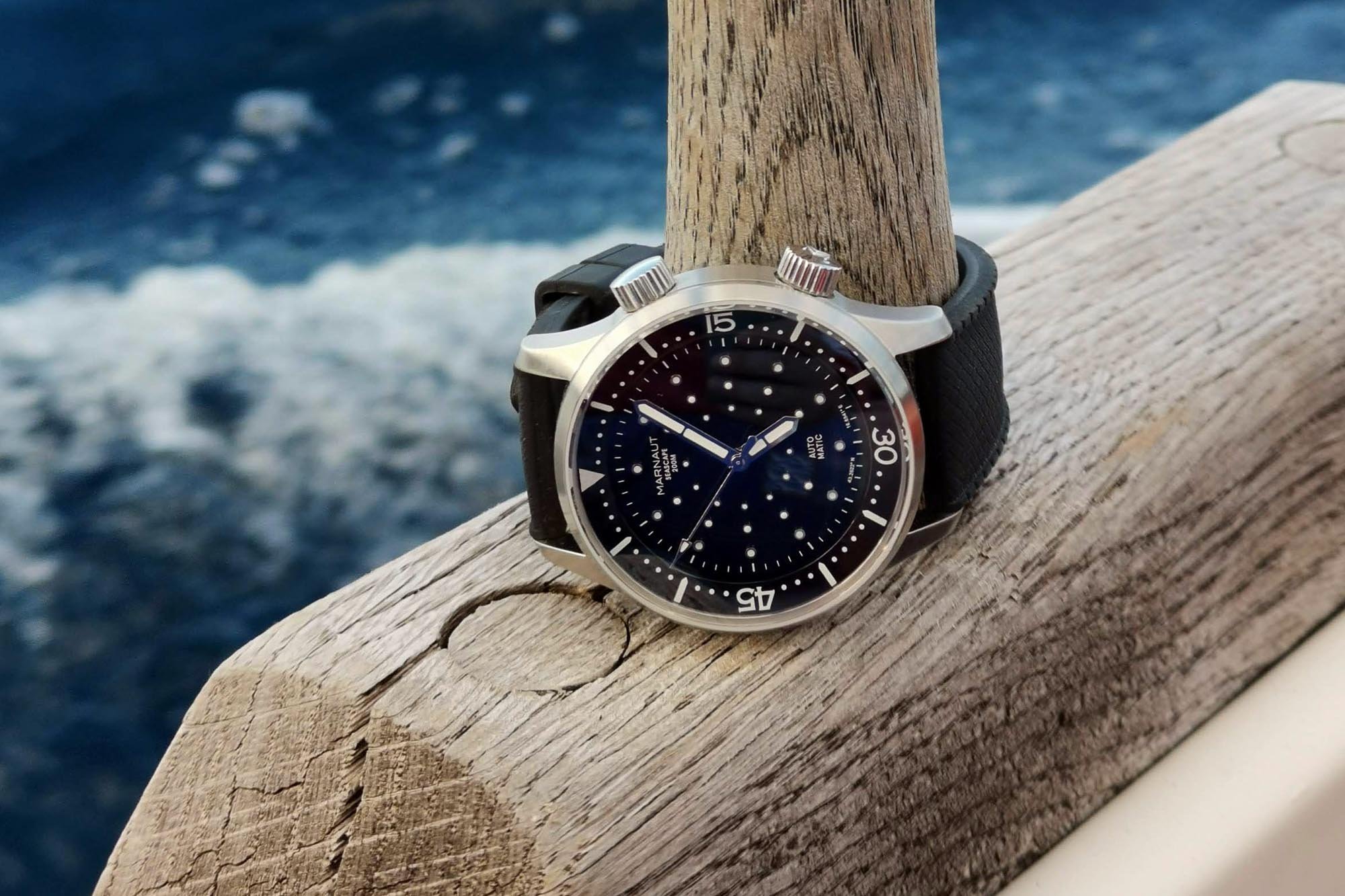 Marnaut Seascape 200M
Micro brand Marnaut has launched their second model on Kickstarter (it's already funded) and it's a 200M "super compressor" style dive watch.  The pieces come with the brand's now-signature 34 dial indexes that radiate from the center, evoking the look of a sea urchin and the dial itself is enamel coated.  Three versions of the 40mm Miyota 9015 automatic-powered diver are available.  There's a black dialed piece with white internal bezel, all black, and all black with a black IP plated case.  The watches come on a rubber, Tropic-style strap.  The watches will retail for $399, but there are still some spots left on Kickstarter where the pieces can be picked up for 30% less.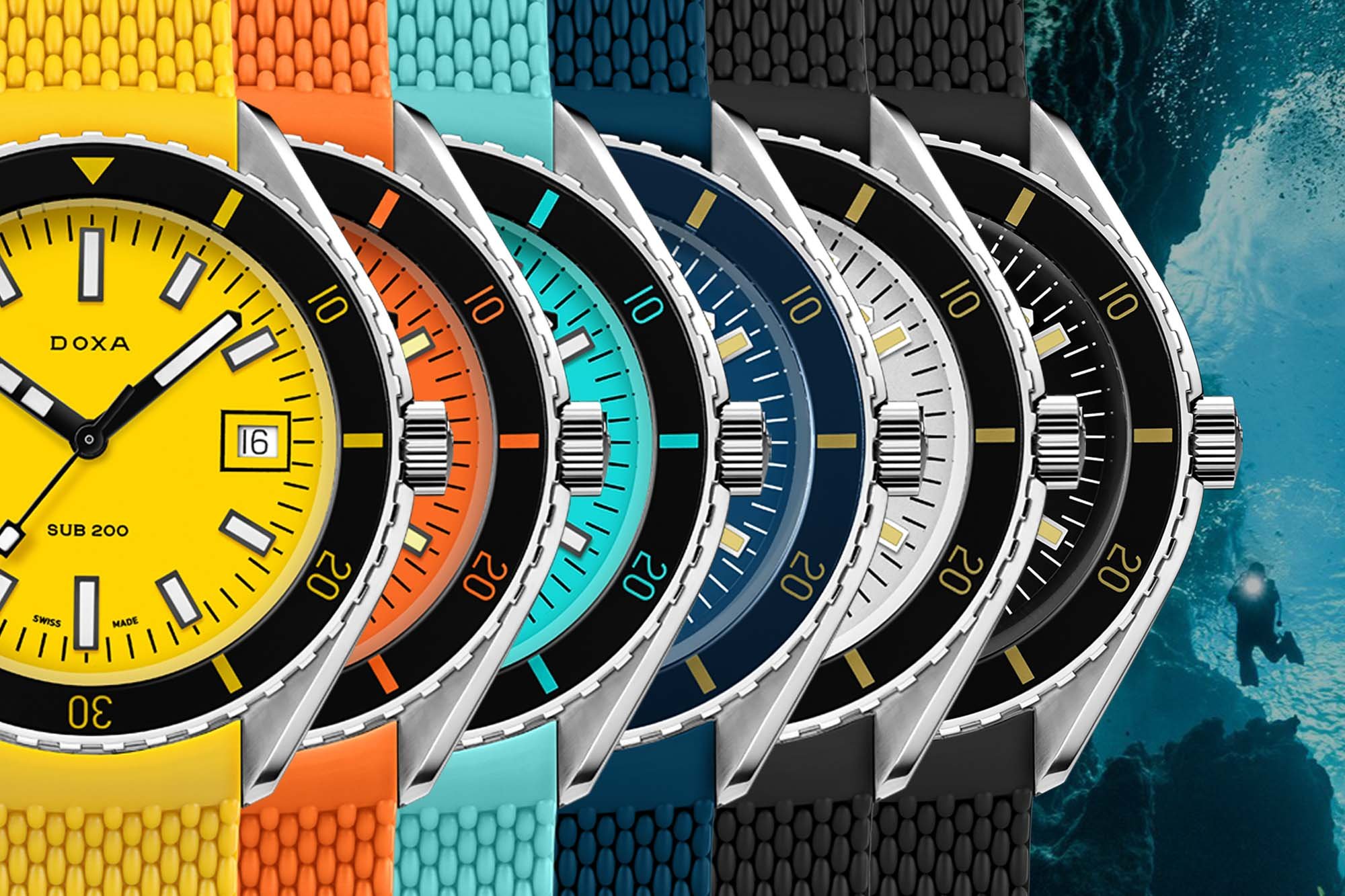 DOXA SUB 200 in 6 Colors
The DOXA SUB 200 has also now been released with dials in the brand's six colors: yellow, orange, turquoise, navy, black, and white.  To jog your memory, this piece was released earlier this year at Basel and is quite a nice deal.  The 2824-2-powered pieces ring in at 42mm and can be purchased on steel (990 Euros) or rubber (950 Euros).  These are really nice on the wrist.  For more info, head to the official Doxa site.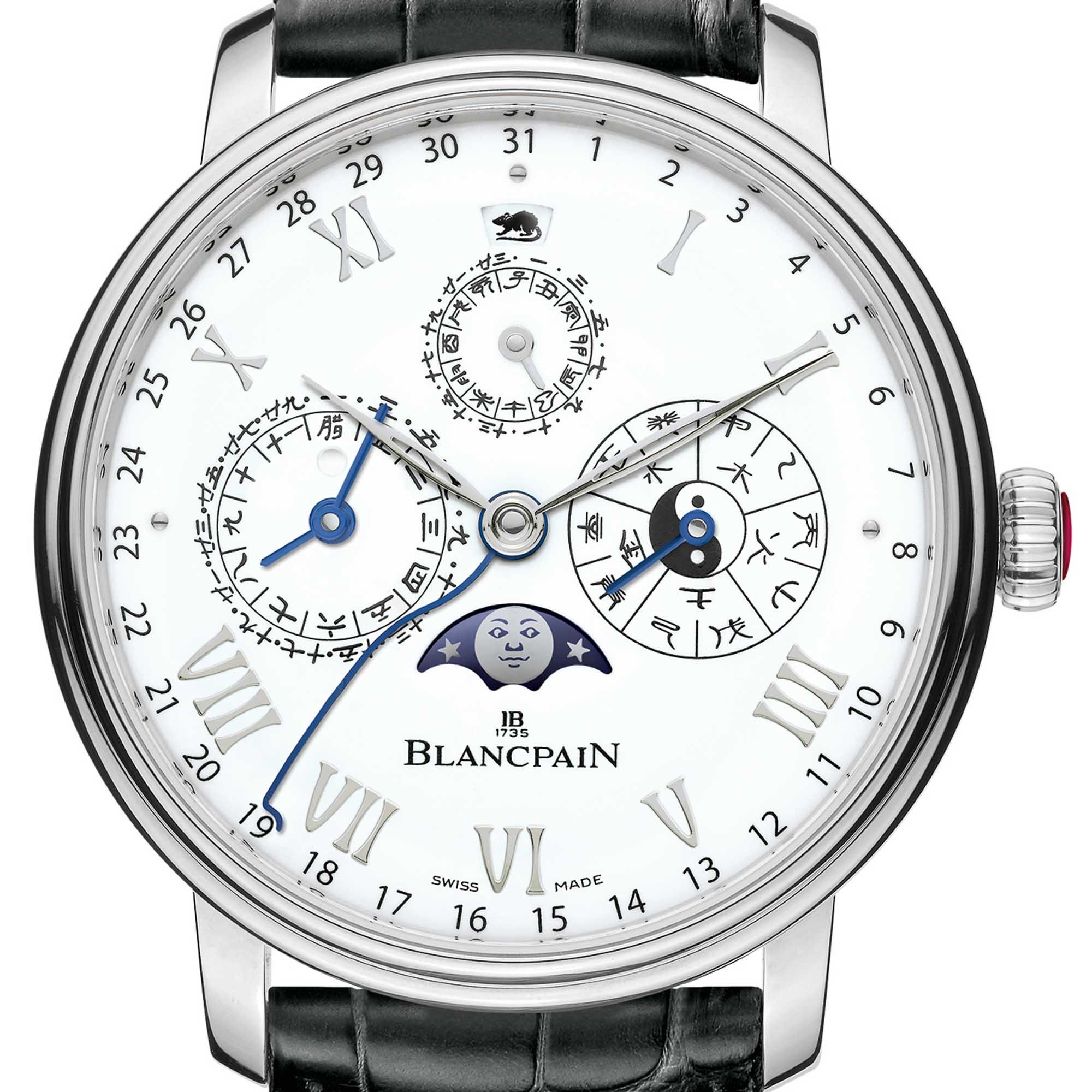 Blancpain Villeret Calendrier Chinois Traditionnel
Up next on This Week in Watches is a look to Chinese New Year in 2020 – the year of the Rat.  Blancpain has released a new Chinese Calendar watch as part of its Villeret collection.  This 45mm platinum piece contains a Chinese calendar complication and moon phase.  The piece uses the in-house cal.3638 automatic and will retail for 81,150 Euros.  This is rather unique as the Chinese calendar does not run at the same pace as a Gregorian calendar (the days of the month are on the outer edge of the dial).  Apparently, it took Blancpain over 5 years to perfect the complications.  The watch will be made in an edition of 50 pieces.  A red gold version is unlimited and will cost 61,360 Euros.  More information can be found on the official Blancpain site.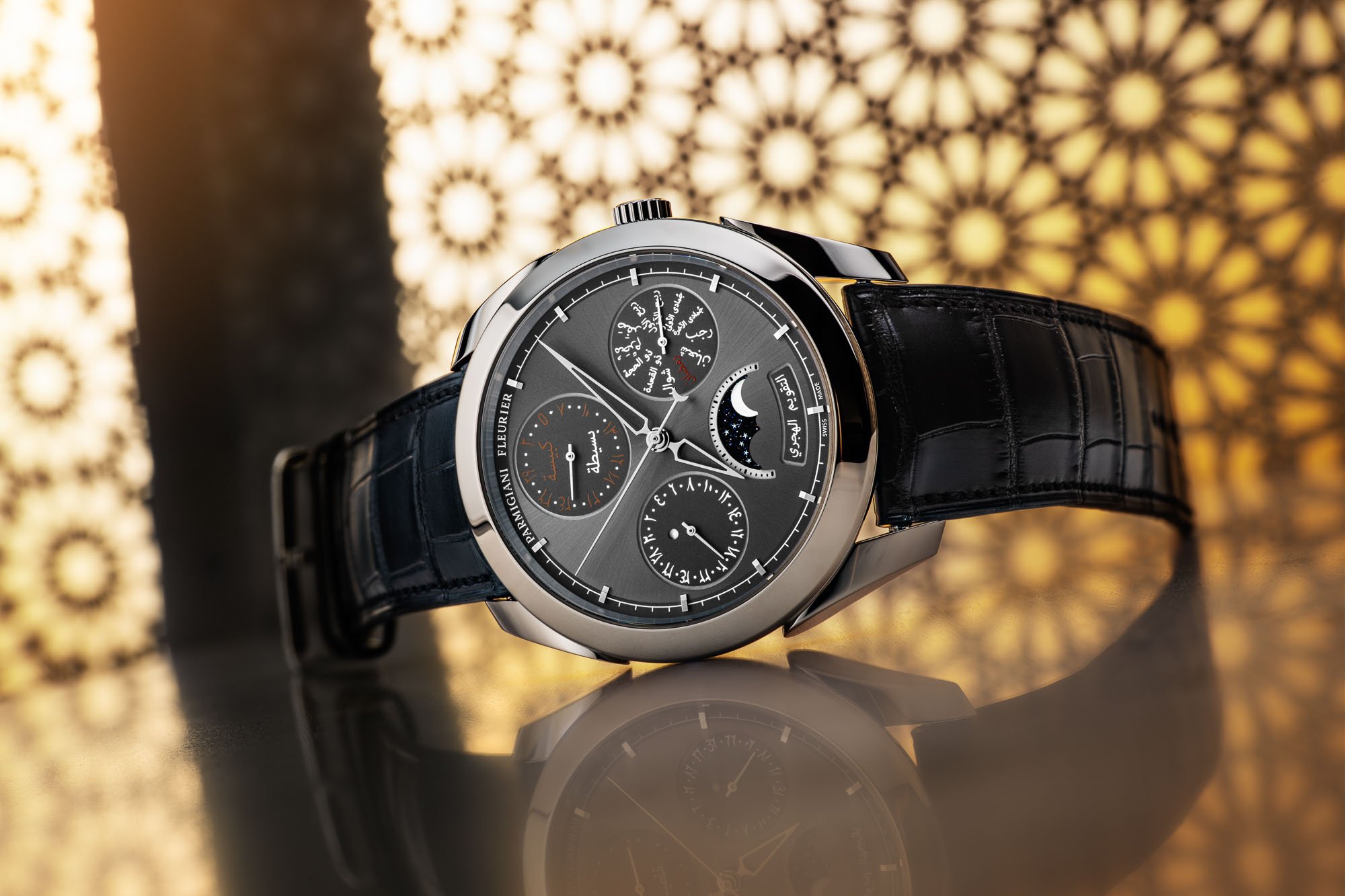 Parmigiani Fleurier Tonda Hijri Perpetual Calendar
Our next watch on This Week in Watches is a 44.5mm platinum piece from Parmigiani Fleurier featuring an Islamic calendar.  The watch has a slate dial and a moonphase with an aventurine background.  The other sub dials contain the name and length of the months in Arabic calligraphy, the abundant and common years. The date is also shown using Arabic numerals.  The piece is powered by the in-house caliber PF009 automatic (with platinum rotor) and has a power reserve of 48 hours.  The strap is of crocodile and comes from Hermès.  Retail pricing will be $80,000 and more information can be found on the official Parmigiani site.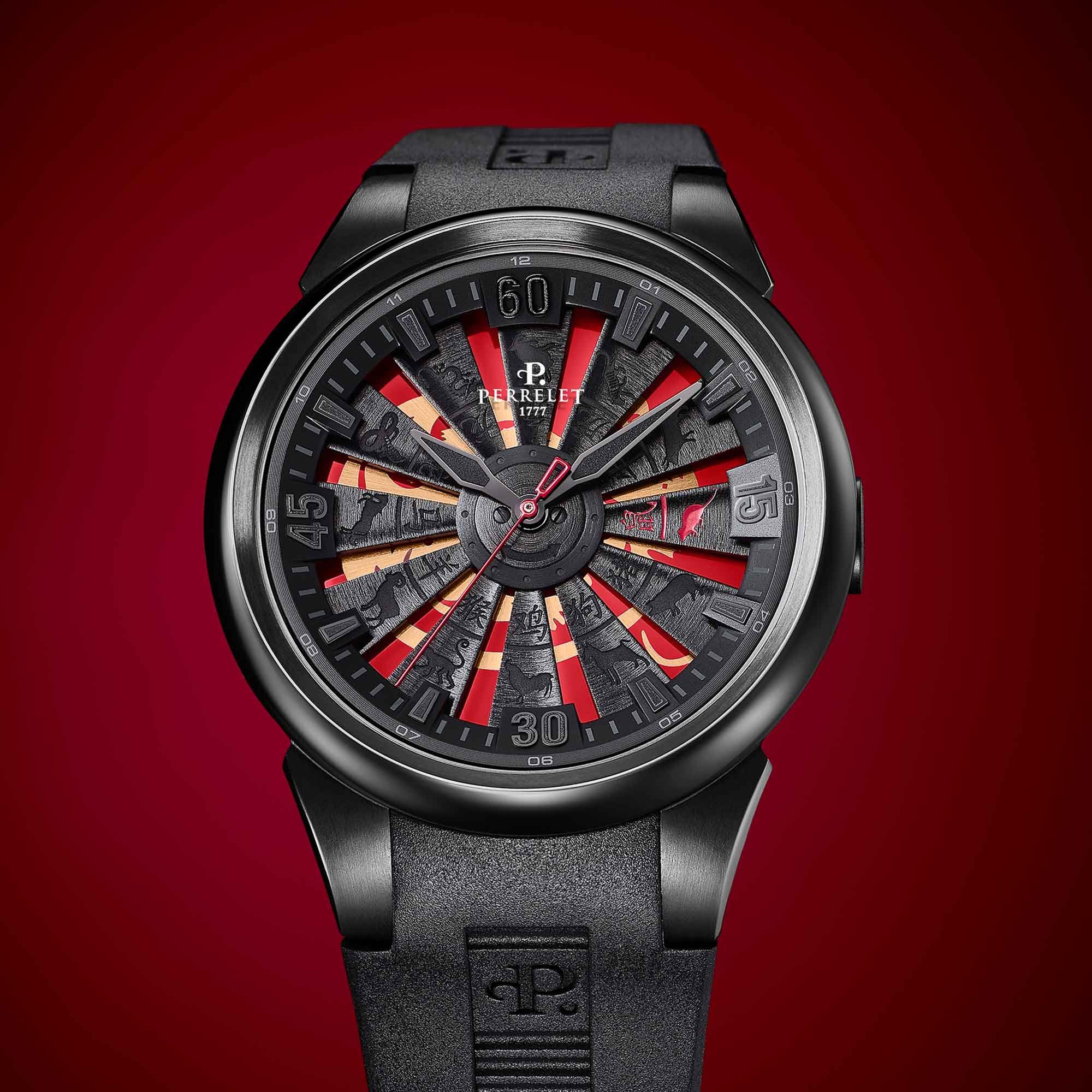 Perrelet Turbine Rat
Finally, our last piece on This Week in Watches is the Perrelet Turbine Rat to celebrate Chinese New Year in 2020.  This 44mm, PVD-coated stainless steel watch features 12 anodized aluminum "blades" on the dial.  Each blade is inscribed in black with one of the Zodiac sign animals, but at 3:00, the Rat is done in red.  As the turbine spins, it also reveals a red rat on the underlying dial.  The watches are powered by the brand's P-331 automatic and 100 will be made.  Perrelet's web site seems to be under construction, so we do not have pricing info.  However, head to their site and contact them for more info.
Folks, that's all for This Week in Watches – have a fantastic holiday if you're celebrating!