This Week in Watches – November 9, 2019
Back in the saddle with all your watch news!
And a warm welcome to all of you for This Week in Watches, the November 9, 2019 edition.  It's been awhile and it's good to be back!
Yes, readers, This Week in Watches took a little breather over the past several weeks as yours truly went to the US of A on vacation for two solid weeks.  I did my best to stay away from the laptop, but I'm happy to be back and bring a strong dose of news to your pupils.  I'm ready if you are, so let's get it on…

New Heuer Camaro Site
I mean, when you get an email from Steve Perry regarding Heuer, the thoughts of helping the former frontman of Journey find his dream vintage watch can really allow the mind to wander.  I mean, if I or my teammates did such a thing, we might even end up on the Ellen Show!  Oh wait…  But it was actually not the crooner who wrote me, but the avid and well-known Heuer enthusiast from the UK with the same name.  And this Steve Perry came with some pretty cool news and that's a new site dedicated to the under appreciated, but honestly very unique and wearable, Heuer Camaro.  The Camaro was produced for a relatively brief time from 1967 – 1972, but there were a fascinating number of variants with different movements, dials, and case materials.  Steve's new site attempts to pay tribute and show us the differences in details.  So far, I'd say it does a great job.  Steve also provides an area where owners can send in information on their Camaros, which will help him provide clearer findings on when variants were produced, etc.  I love this type of watch archaeology and that's why it makes our headline today.  Head here for a deeper look at this new, informative site.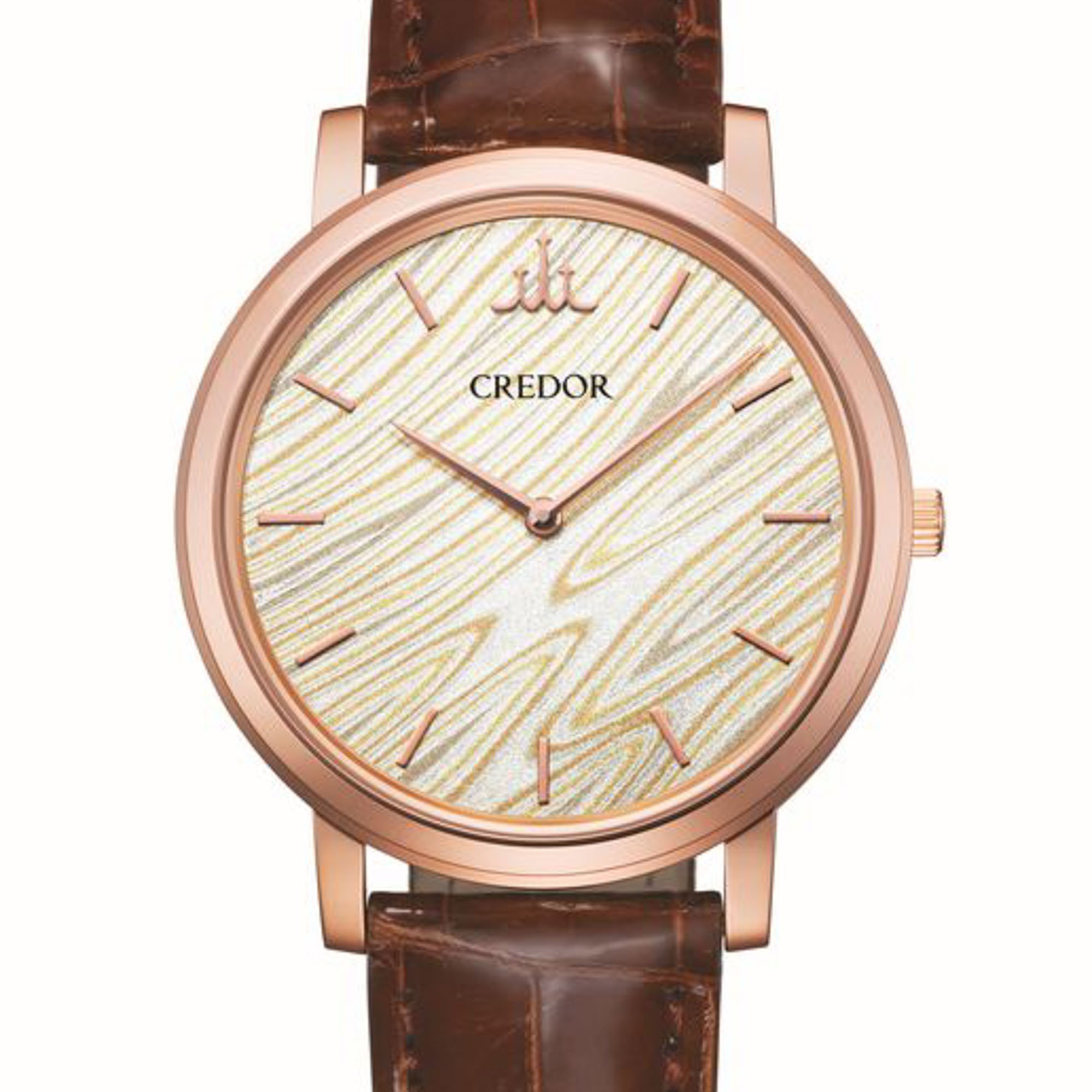 Credor 45th Anniversary
Next up on This Week in Watches is a look at a handwound Credor in 18K red gold that has been issued to celebrate the Seiko sub-brand's 45th anniversary.  Only 35 pieces of this model will be built at a cost of 27,500 Euros.  Amazingly, the watch will only be available at the Frankfurt boutique, so I need to hustle down and see one of these!  At 37mm in diameter, the Seiko Germany website actually calls this a woman's watch, but the PR materials don't state this.  I'd say that for a dress watch on a brown crocodile band, it could be worn by either gender.  Aside from the beautiful caliber 6890 that's visible via the display back, the real magic here is the dial. From what I can read, 18K yellow/white/red gold sheets have been pressed together with silver to create a clad material for the dials.  A small mill (think a Dremel tool) is then used to hand cut patterns into the material at different depths to expose different colors.  It creates an amazing wood grain pattern.  Honestly, few do these types of artful dials better than Seiko, so I am sure it is stunning in person.  If you're planning to head to Frankfurt any time soon for the Christmas markets, go knock down a few Glühweins and mosey on over to the boutique and lay your money down for a holiday to remember!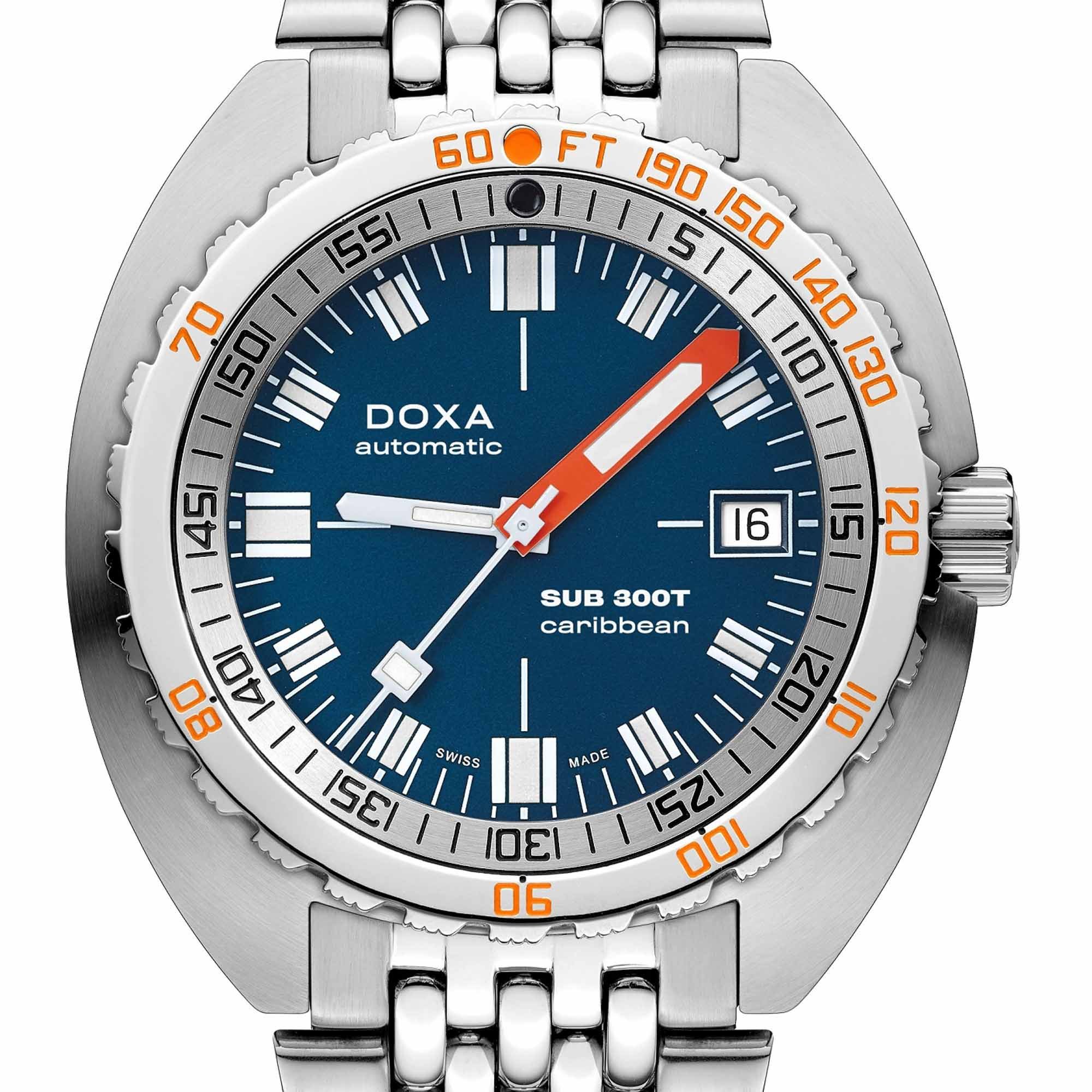 Doxa 300T Conquistador
Doxa sent us word of the revised 300T Conquistador and while it's tough for me to discern exactly what's new here, the certain revelation is that the watch is now available in six dial colors.  Offering six dials seems to be a theme for Doxa going forward and we think that level of variety is a good thing, especially for the 42.5mm Conquistador.  Looking back, this model was first released in 1969 and was the first He-valve equipped dive watch.  It also coincides loosely (within a year or so) of when Doxa made the switch to its thicker c-case for the 300T and away from the one year and done 300 "no T".  These early Conquistadors are impossible to find and very expensive, but the current models represent what is probably the brand's model with the widest appeal.  At 1,890 Euros on bracelet (rubber is coming in December), the watches feature an ETA 2824-2 and 1200M of water resistance.  Orange, silver, black, yellow, navy blue, and aqua are your dial color choices.  Head here for additional information.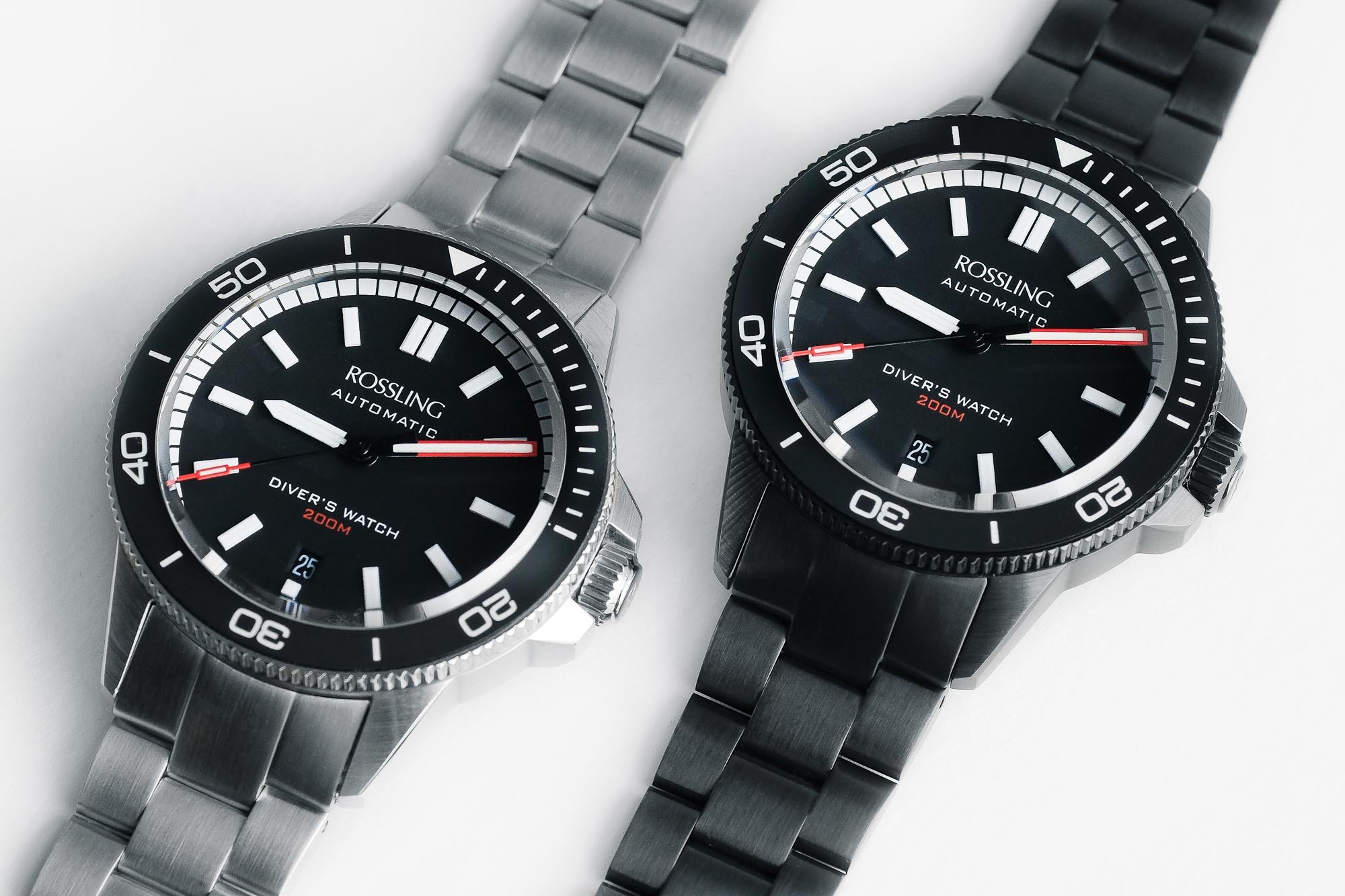 Rossling Hydromatic C.01
Here's a bit of an aberration to the micro-brand side.  German-based Rossling has announced an ISO-rated dive watch that will launch on Kickstarter on November 12th.  The Hydromatic C.01 will begin at $399 (retail of $599) and looks to be available in both stainless and what looks like PVD.  A silicone strap will come in the package as well.  Rossling tells us that it has moved its assembly line to Pforzheim, which sounds like a good thing.  An ETA 2824-2/Sellita SW200-1 will power the 200 meter rated, 42mm Hydromatic.  If you're interested, head to Kickstarter on the 12th and check out the Rossling page in the meantime.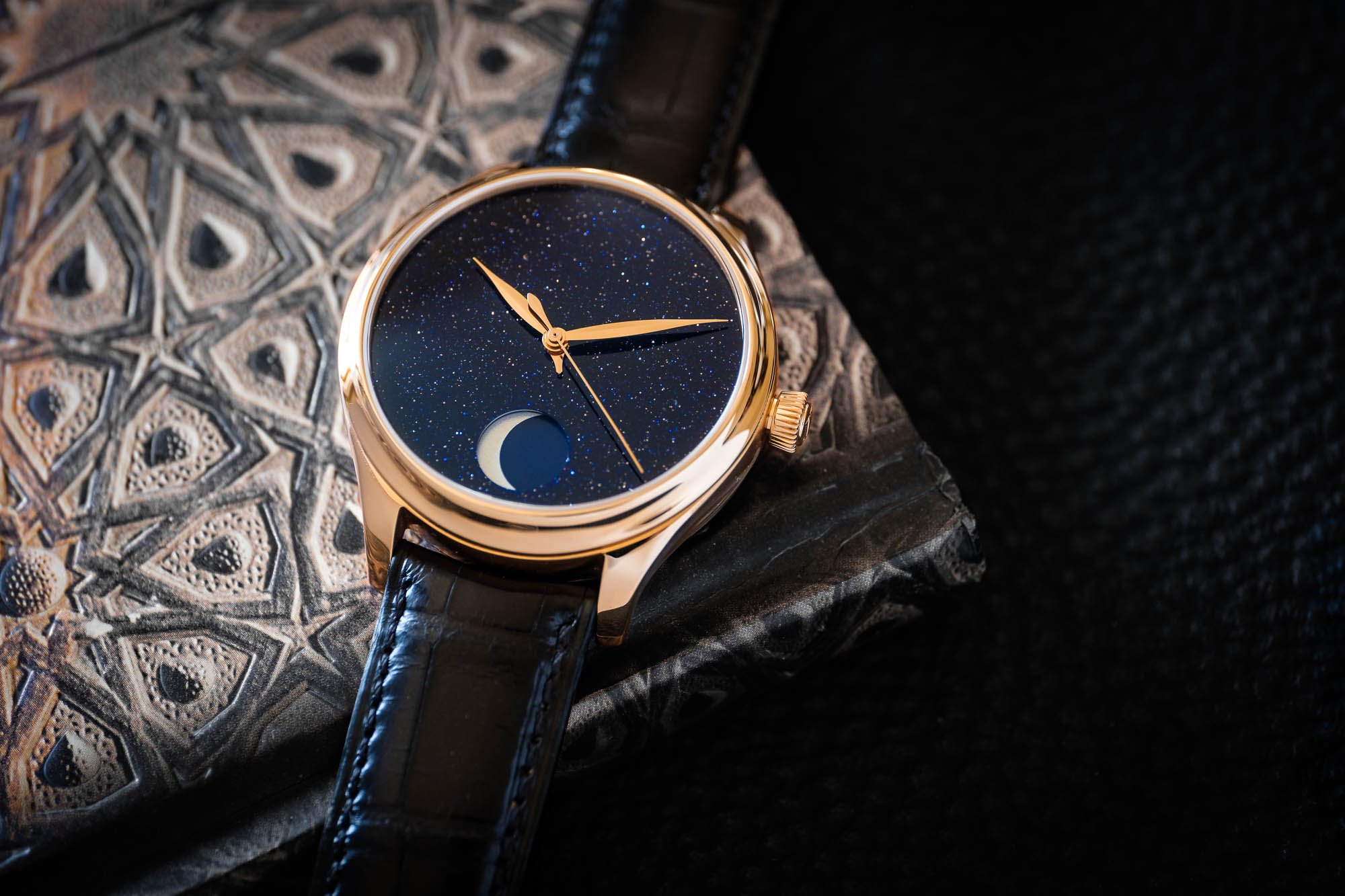 Moser Endeavour Perpetual Moon Watch
Moser sent us word of two variants on a new piece, an Aventurine-dialed Perpetual Moon Watch.  The watch will come in either steel ($35,000) or red gold ($39,000) and uses the brand's hand winding HMC 801 movement.  Apparently, there is only 1 day of deviation over 1027 years…damn and the watch has a 7-day power reserve.  Therefore, if you're planning on putting this to the test, you'd need to wind it roughly 50,000 times and adjust the time once.  🙂 50 pieces will be made for each of these 42mm watches and more information can be found here.  And by the way, I love Aventurine…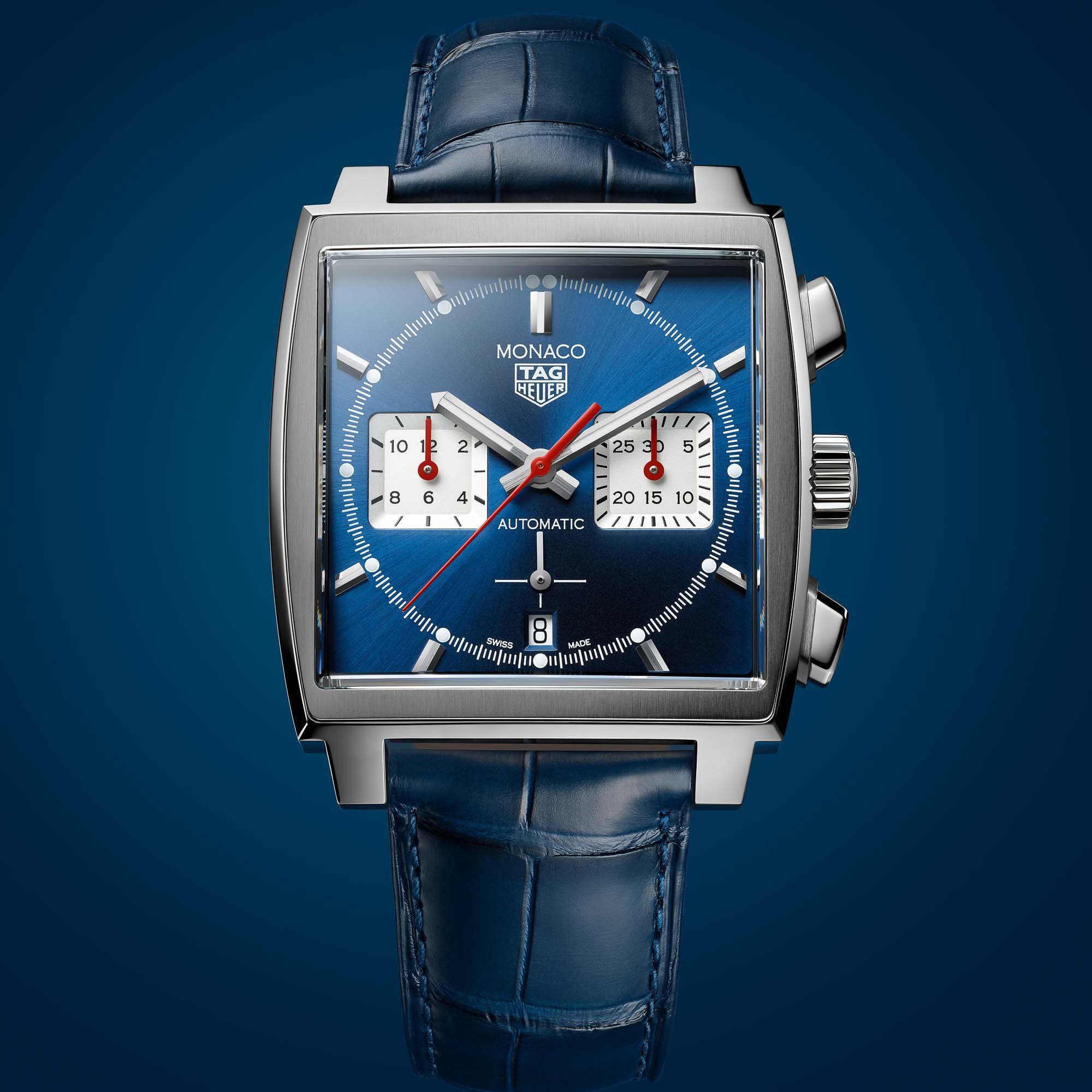 TAG Heuer Monaco Calibre 02 & Cal 12 Send Off
TAG Heuer announced that it will now fit its iconic Monaco with the Calibre 02 movement that debuted in 2017 on the Autavia.  And while we won't see a change to the 39mm case or crown location on the right side, the model will add running seconds at 6:00.  Versus the Calibre 12-equipped models that will now be discontinued, the Cal 02 switches things up with a minutes counter on the right register and an hour counter on the left.  Overall, I think it's a thoughtful change and uses a movement that most seem to enjoy.  Naturally, the first model to be released is in the iconic blue, white red scheme.  Pricing will be 5,400 Euros.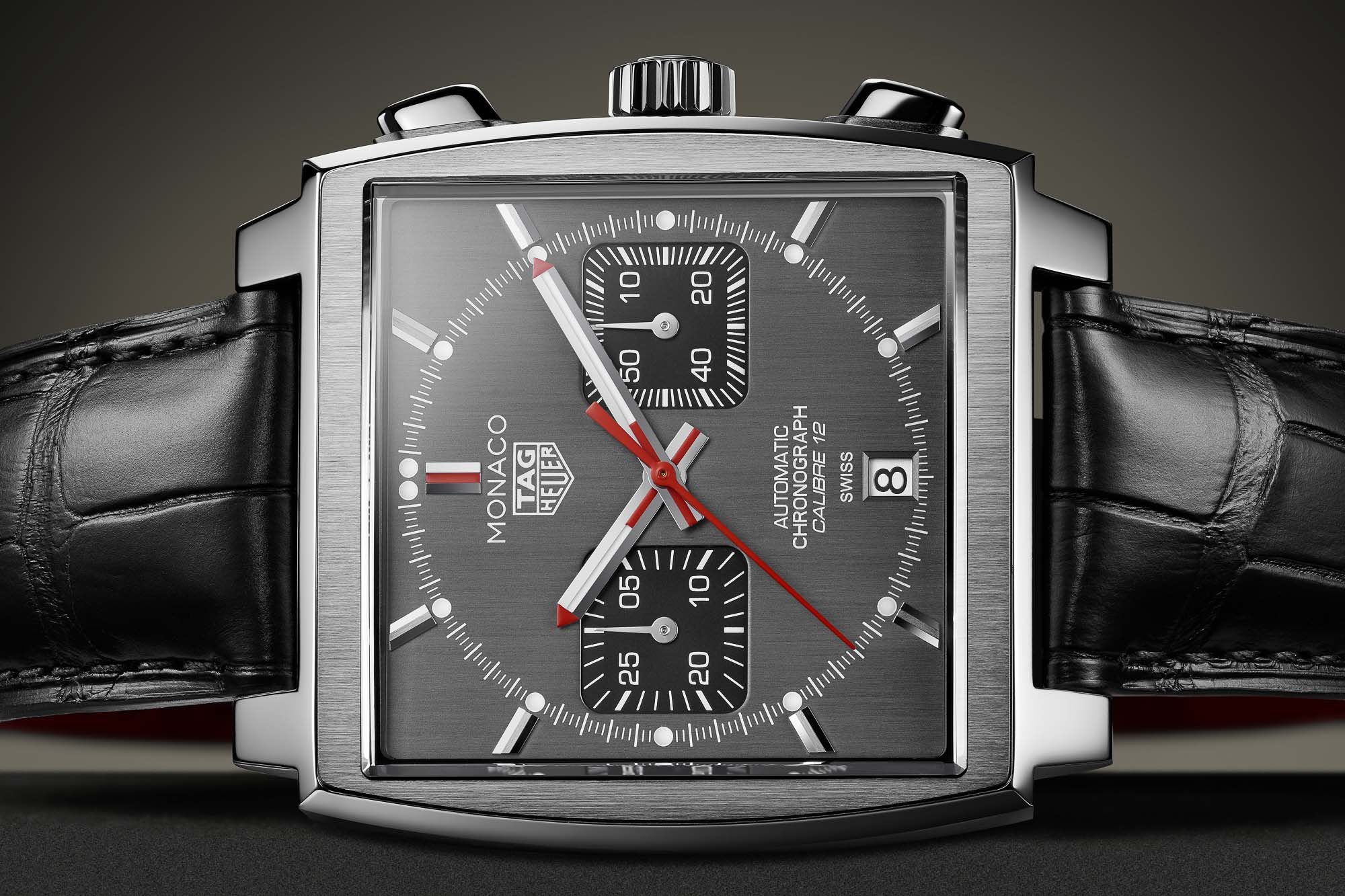 At the same time, TAG has issued 1000 grey-dialed last edition Caliber 12's as a send off for the old movement.  These will also be priced at 5,400 Euros.  More information on both models can be found here on the official TAG Heuer site.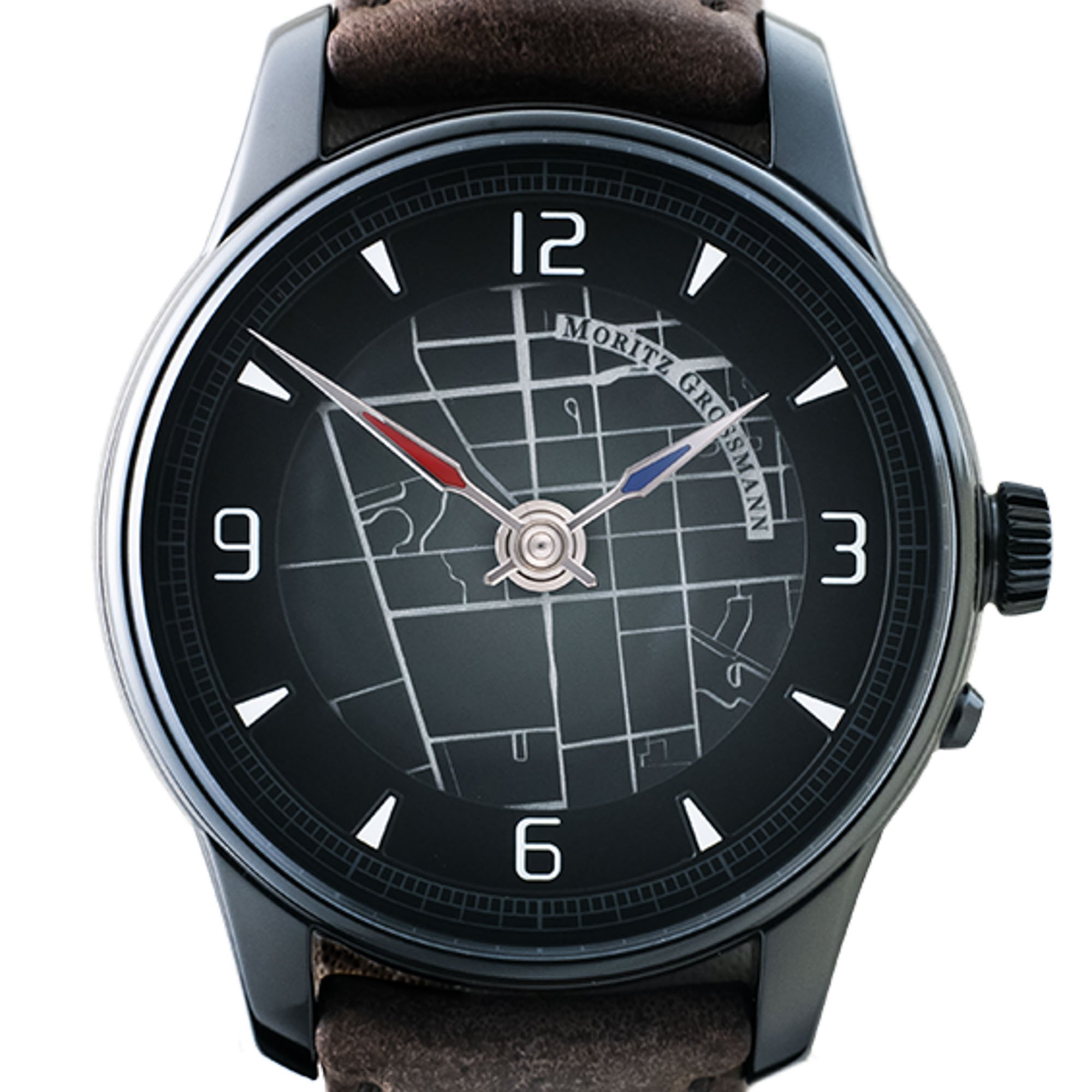 Moritz Grossmann and the Berlin Wall
It's tough to tell from the press info if the latest piece on This Week in Watches is truly a one-off or is simply a special edition, but we will carry on anyhow.  In order to commemorate the 30th anniversary of the fall of the Berlin Wall (today happens to be the anniversary), David Hasselhoff will sing "Lookin' for Freedom" German watchmaker Moritz Grossmann has issued a really good looking and appropriate piece.  With a laser engraved dial showing the street map around the famous "Checkpoint Charlie" and hands done in the NATO flag colors from the Warsaw Pact, I think is really very well done.  Inside is the Grossmann in-house 100.1 calibre that's finished in German silver.  It's manually wound and has a pusher that allows for time changing via the crown.  The case is dark matte stainless in 41mm and has a dark brown calf leather strap.  The watch will exclusively be available at Juwelier Leicht in Dresden and Hamburg (that leads me to believe that there will be more than one of these) and priced at a fitting 19,890 Euros.  Head to Moritz Grossmann for more information on this cool piece.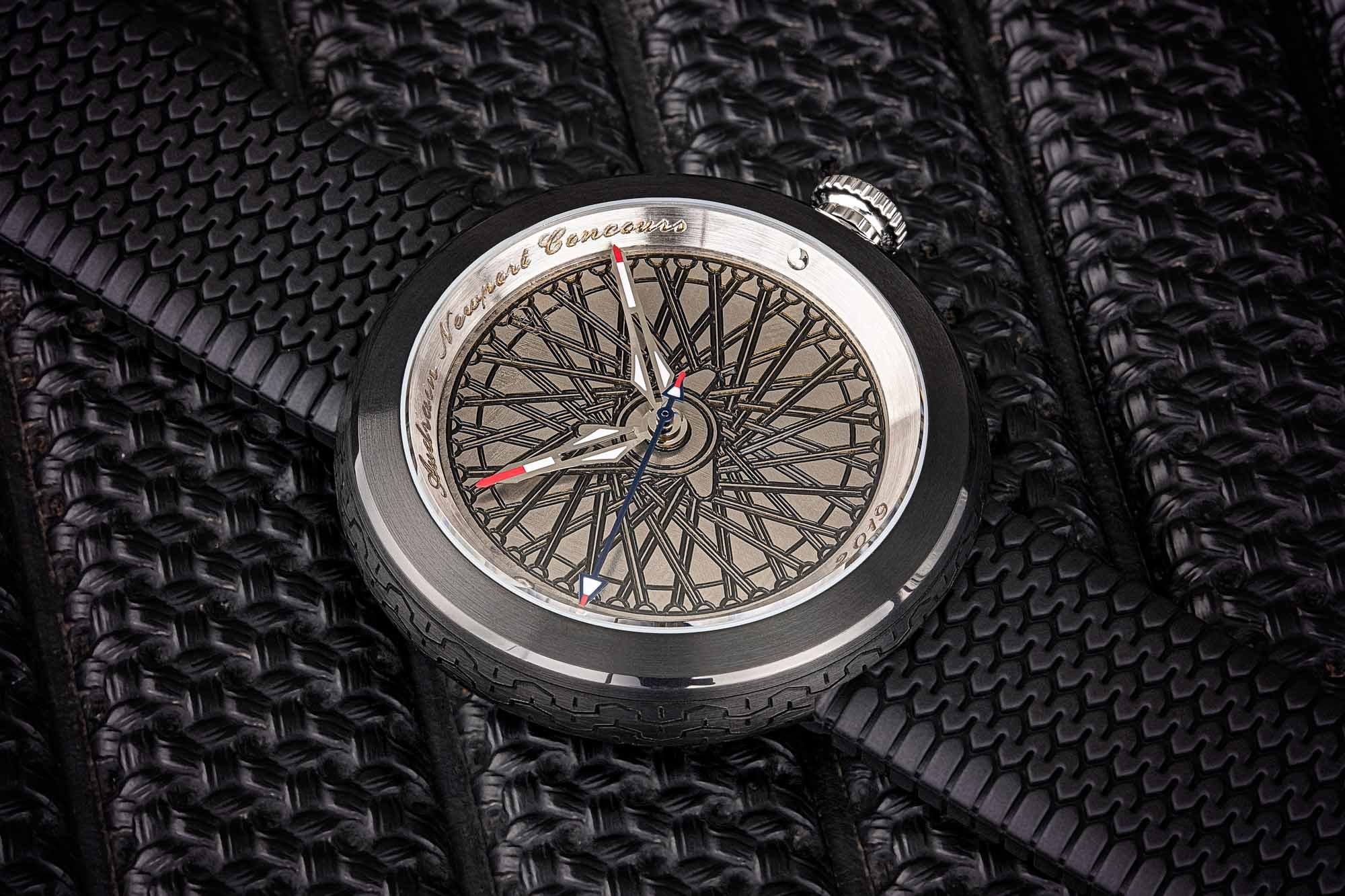 Zannetti Wheel of Time
And last but not least on This Week in Watches, we have a look at the Zannetti Wheel of Time.  Recently the first ever Audrain Newport Concours d'Elegance was held in Newport, Rhode Island and the Audrain Auto Museum wanted to award the charimen something special for the occasion (Jay Leno is amongst these folks).  Local watch retailer Ray Grenon worked with Italian watch maker Zannetti to create something special that's quite car-related.  As you can see, the lugless watch comes in the form of a tire and those treads are actually engraved into the sides of either a steel or bronze 45mm round case.  The dial looks like wire spoked wheels and inside beats an ETA 2892.  The cool thing is that Zannetti will build one of these (along with custom engravings of your choice) starting at $6,500.  Yes, this is a very focused watch and will likely appeal to a very selective group, but I think it's neat.  Oh, and if you're ever near Newport, you should stop to check it out.  First off, I am sure that Mr. Grenon's boutique contains some amazing sights. Moreover, a view of the historic mansions in Newport that almost every "robber baron" used as a vacation home are unbelievable to hold.
Folks, that's everything for this week…we'll return to our normal weekly programming starting with next weekend!