This Week in Watches: October 3, 2020 Reunification Edition
Welcome to This Week in Watches for October 3, 2020 the reunification edition. Today is the 30th anniversary of this holiday in Germany, so let's unite and see what's new in watches.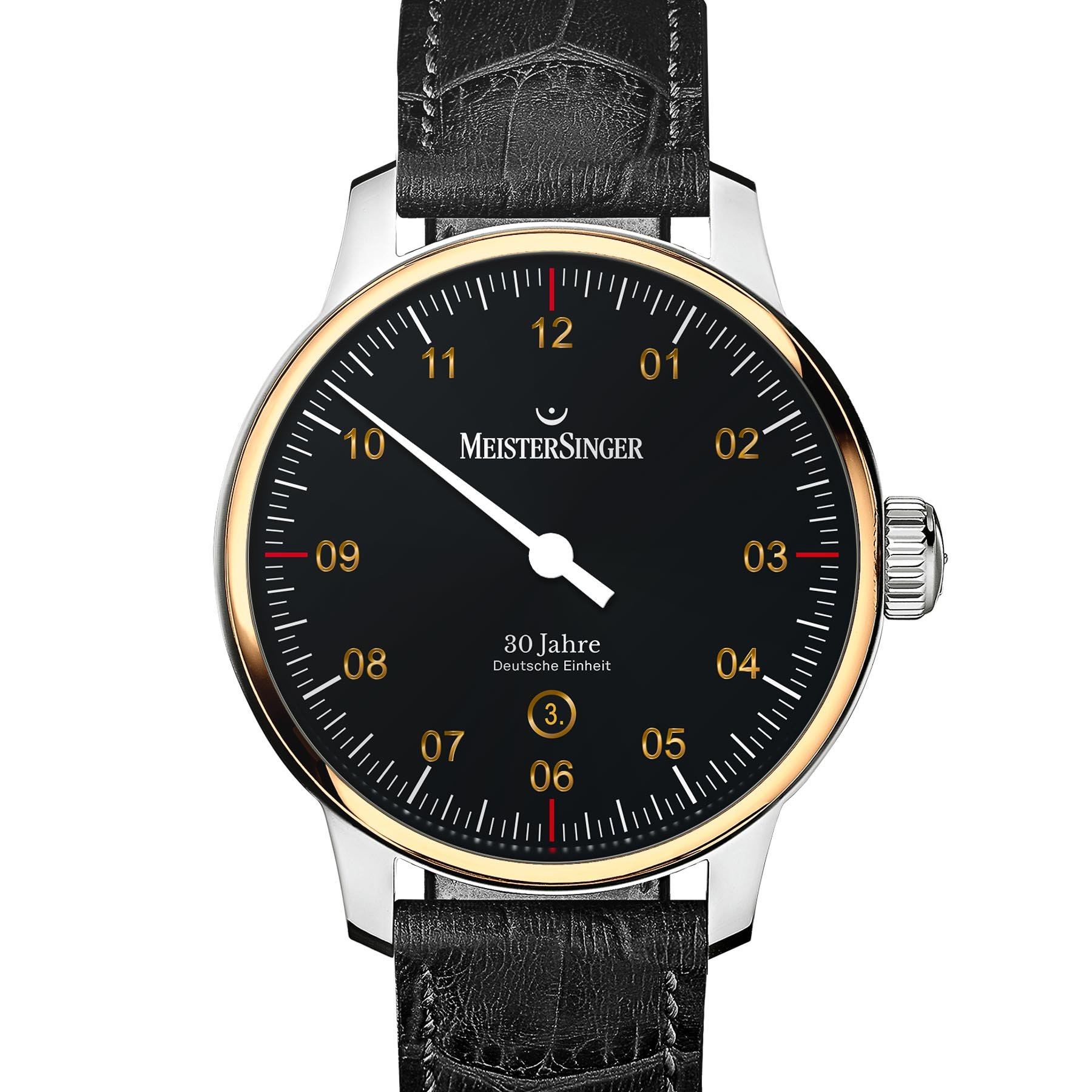 Mühle-Glashütte x Meistersinger Germany Unity
Mühle-Glashütte and Meistersinger are German brands, so it makes sense that they're celebrating 30 years of German reunification. Each have decided to release watches that are thematically similar, but keep the brand's identities intact. A set of 30 watches are available featuring the 41mm Teutonia IV from M-G and the 43mm No. 3 from Meistersinger. These watches each have yellow gold bezels and contain red and black features to help symbolize the German flag. They'll sell for €3,490.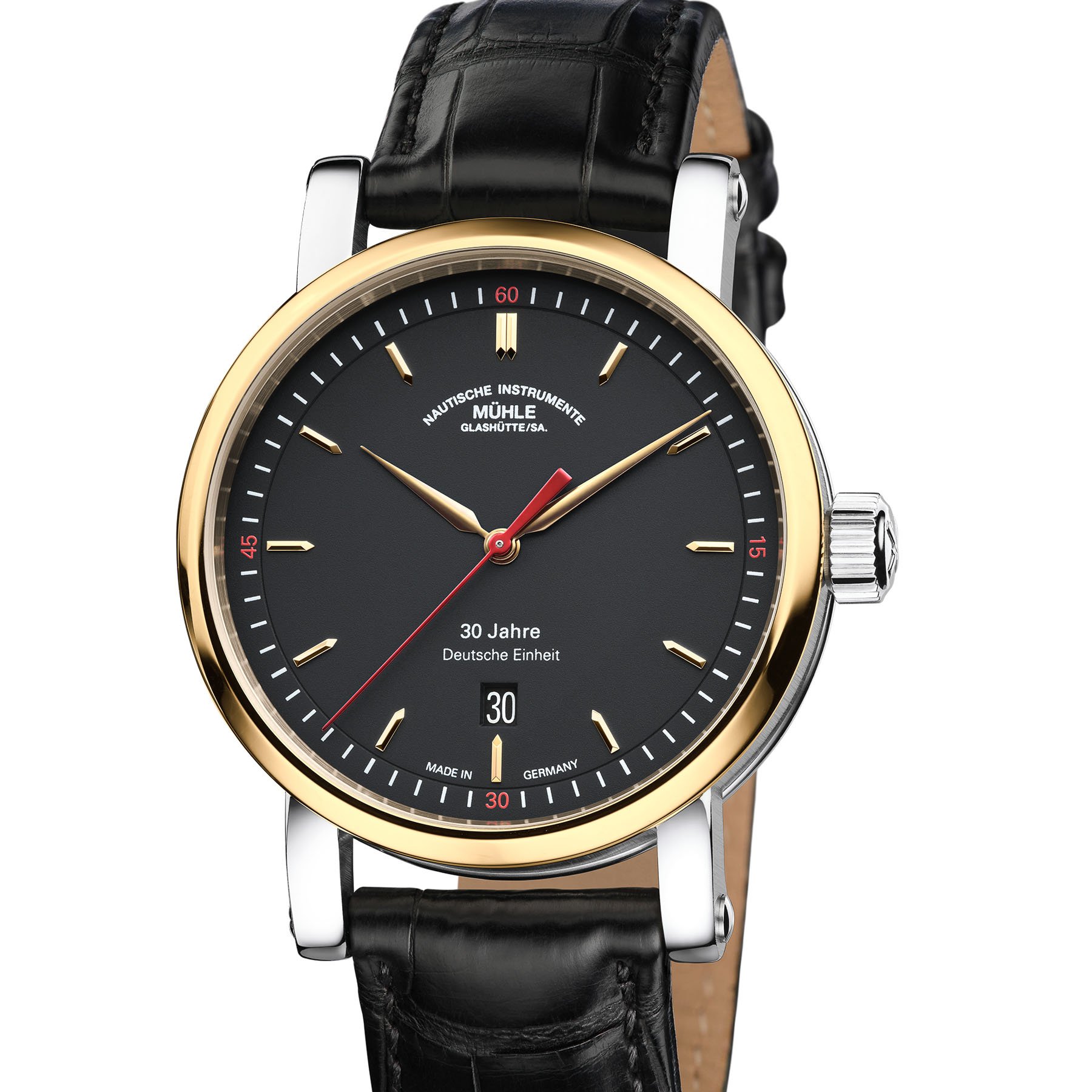 If buying one watch is more your thing, 60 watches are available from each company with a similar design, but a stainless bezel. All contain the SW 200-1 automatic inside with a rotor showing the names of both companies and a map of Germany. The individual watches will retail for €1,990. These are thoughtful releases that aren't too kitschy. I can't find these watches anywhere on either site, but here's the press release.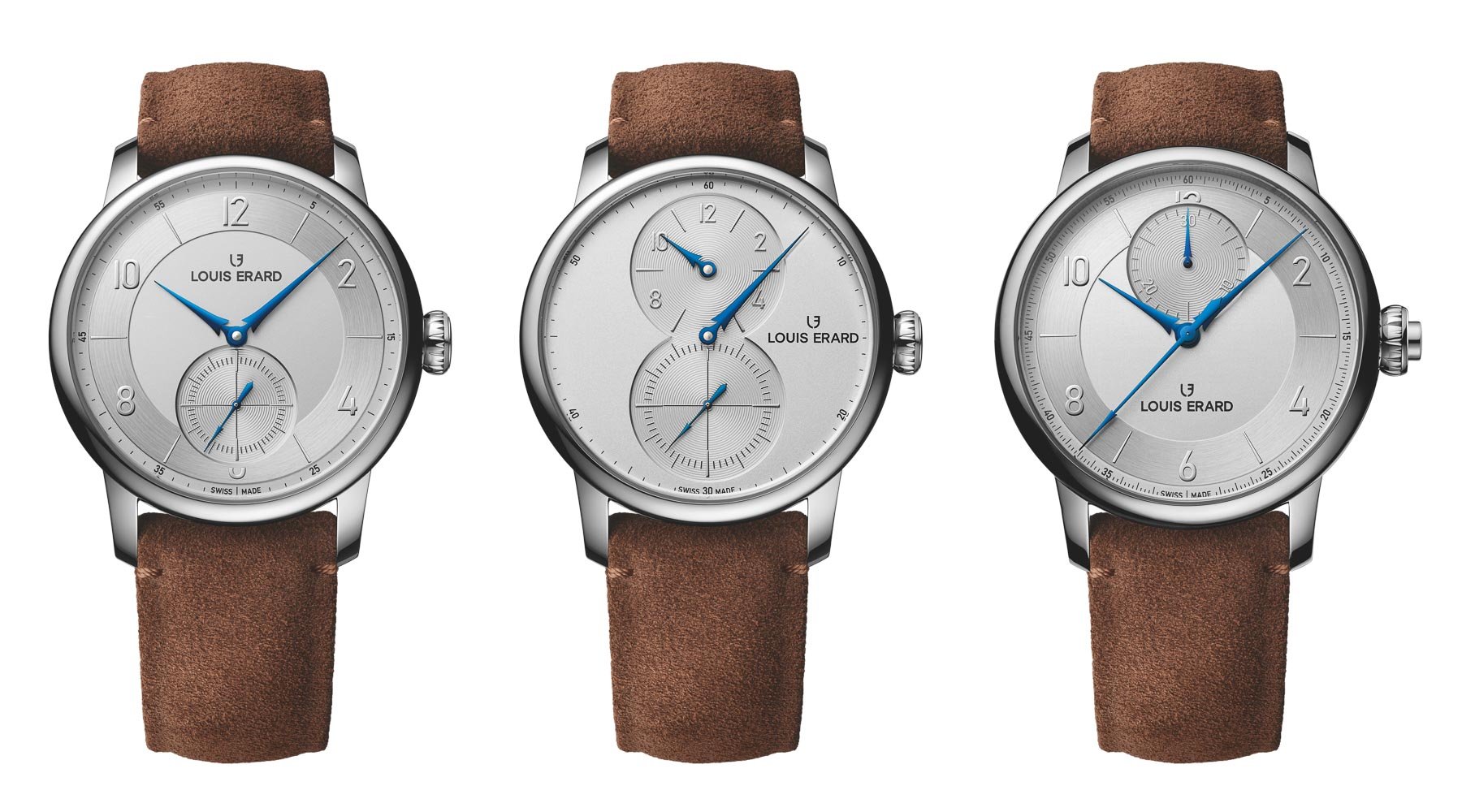 Louis Erard Excellence Triptych
Next up, we have the reunification of three models into one snazzy lineup. The Louis Erard Excellence Triptych focuses on three watches with increasing complexity and pricing. All are housed in beautiful 42mm stainless steel cases that are said to evoke the pocket watch style. A Petite Seconde uses the Sellita SW261-1 automatic and will cost CHF 1,500. A Régulateur moves along with the Sellita SW266-1 and will sell for CHF 2,500. Finally, a Monopusher Chronograph uses the Sellita SW500MPCa automatic and is listed for CHF 3,500. All feature highly decorated and visible movements, blue hands, brown nubuck straps, and 50 meters of water resistance. Visit Louis Erard for more information.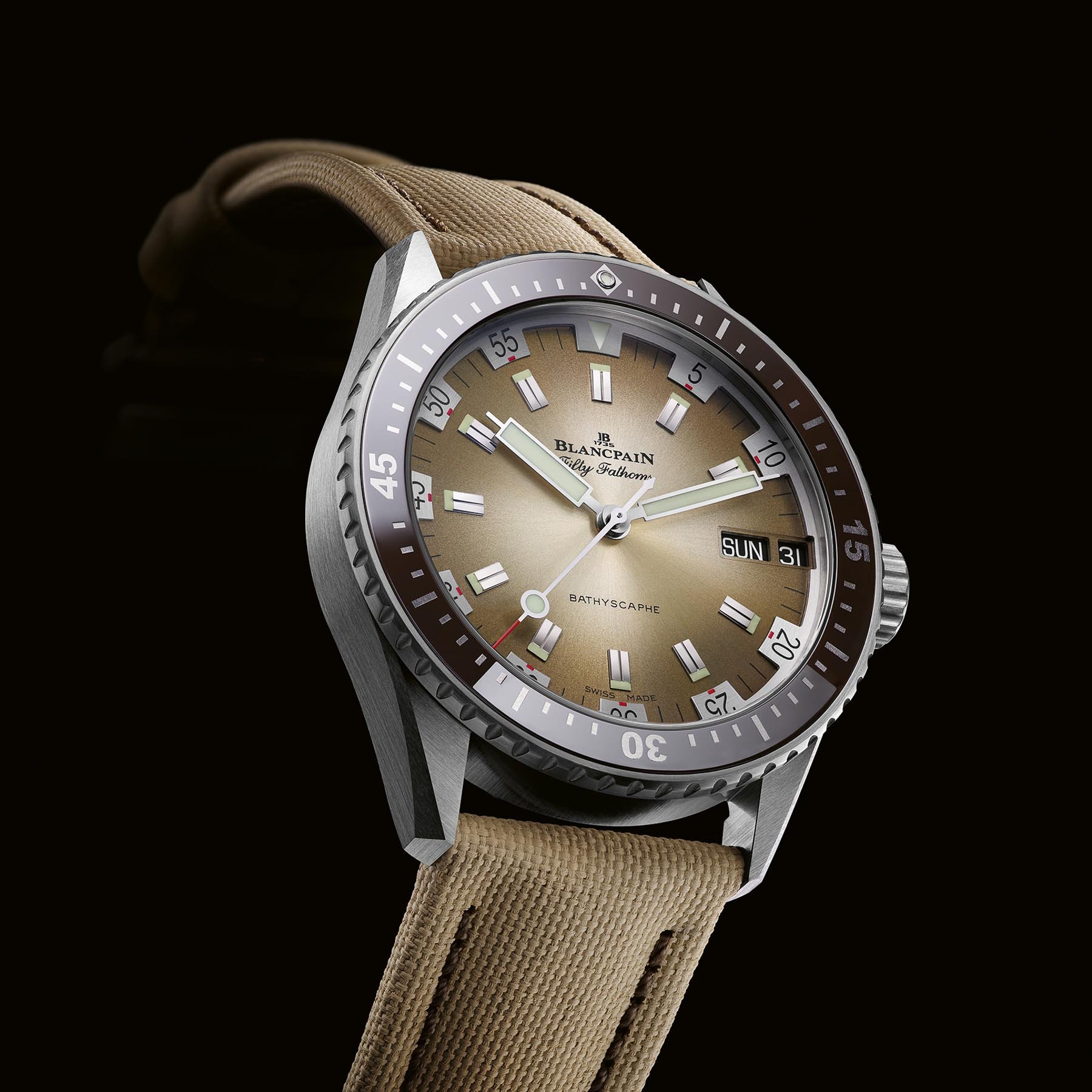 Blancpain Bathyscaphe in Desert Colors
Blancpain has been on a bit of a reunification journey itself over the last decade. They've brought back more and more retro themed pieces and today is no exception. Firstly, there's the Bathyscaphe Day Date Desert Edition. This 43mm by 14.25mm steel diver has colors related to dry land (and a historic dive from 1970 in the Nevada Desert) with a brown ceramic and Liquidmetal bezel and tan dial. Just 500 pieces of this 300 meter diver will be made. It features the 1351DD in-house automatic and will sell for €11,470. I was a bit ho hum on this when I first saw it, but it's growing on me. I really like the contrast and the details.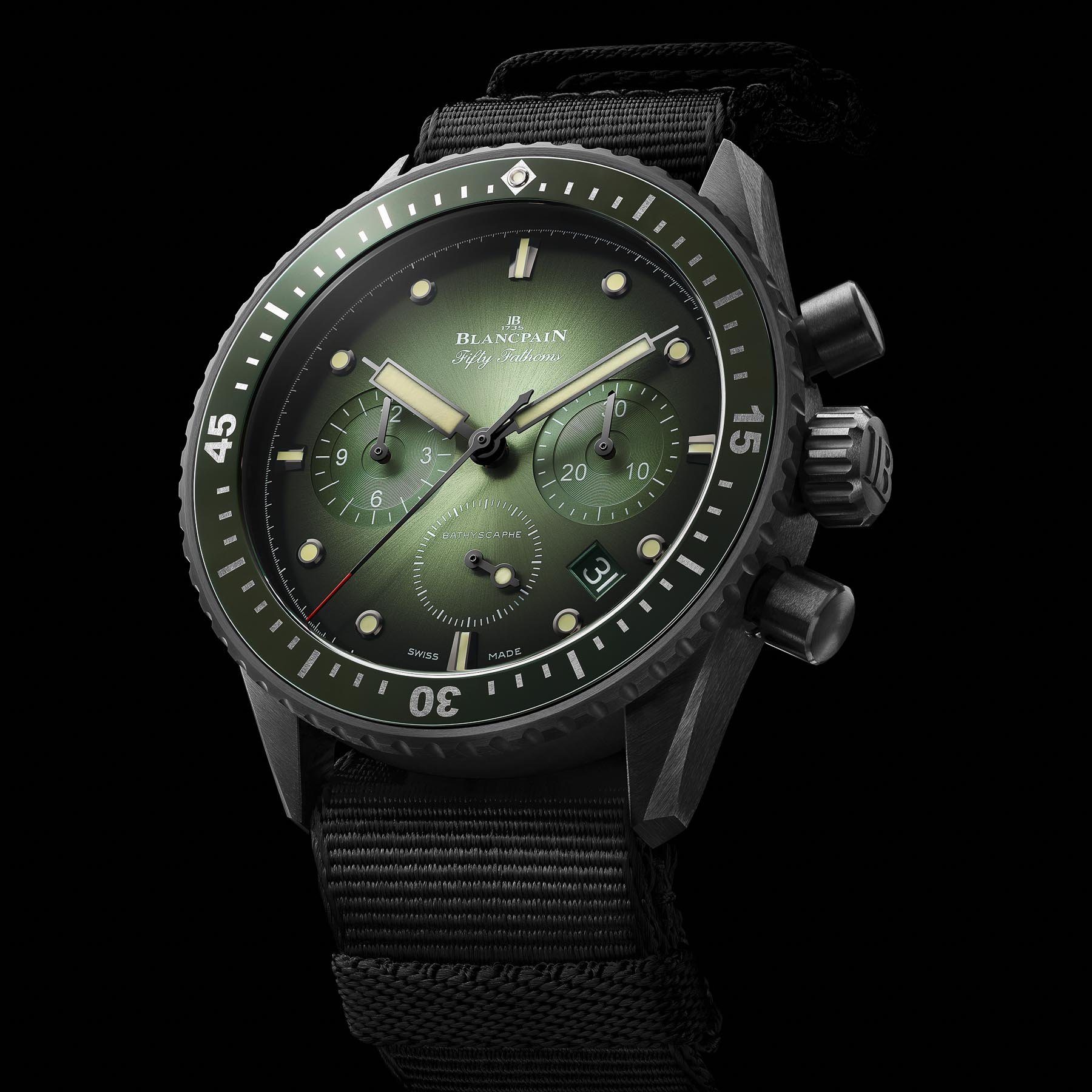 The next piece is the Bathyscaphe Flyback Chronograph and it comes in a 43.6mm by 15.25mm ceramic case. This model has a green dial, green ceramic bezel with Liquidmetal numerals and uses the in-house F385 automatic movement. It will come on leather and an additional nylon strap. This piece is actually unlimited and will retail for €15,430. More information on both watches is available on the Blancpain site.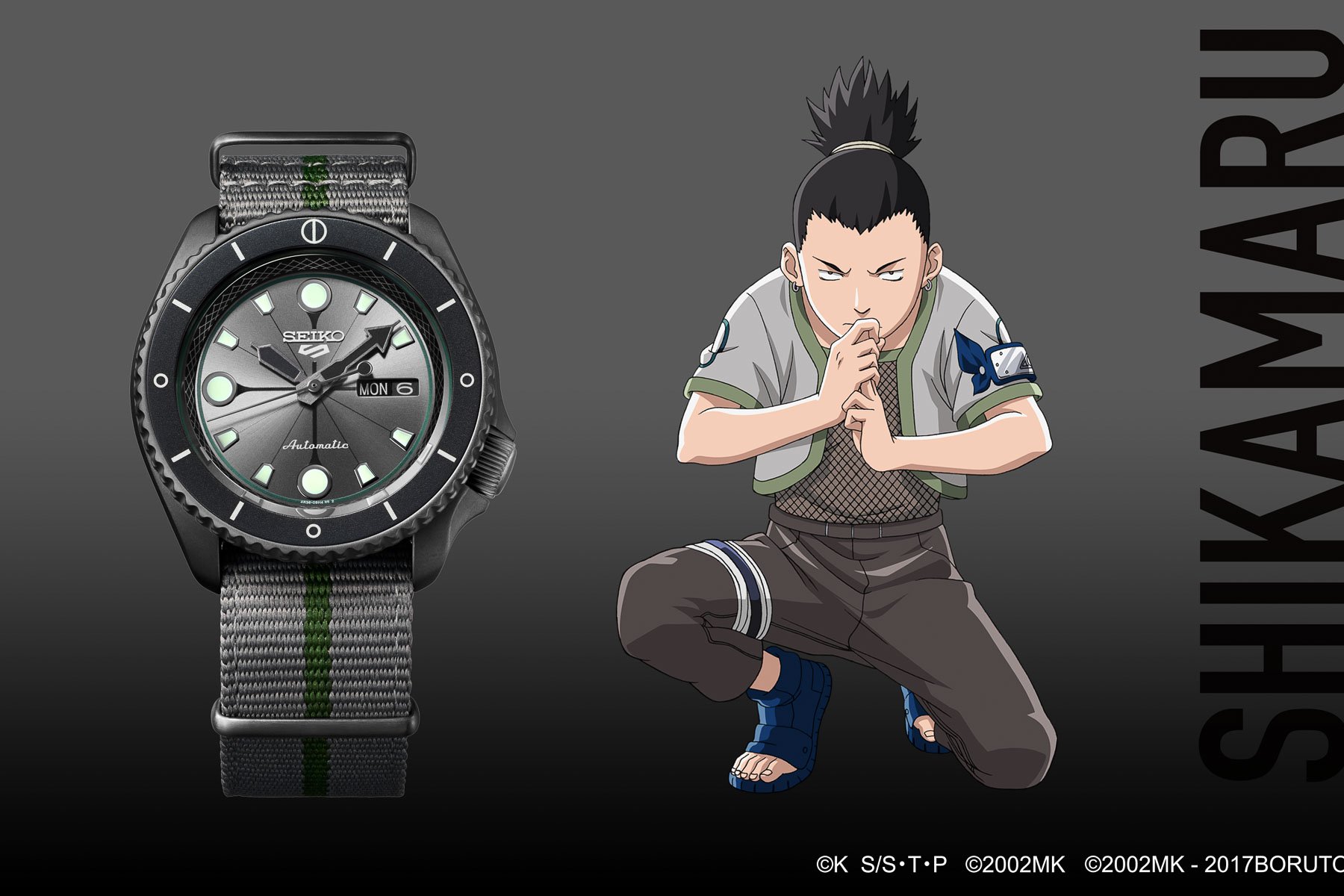 Seiko 5 Naruto Boruto Limited Editions
Everyone loves a father son reunification and that's what we have with the new Seiko 5 Naruto Boruto Limited Edition models. I'll be honest here — I know very little about Japanese Anime other than the fact that it's incredibly beloved worldwide. Apparently, Naruto, which first aired in 2002, and his son Boruto, who has his own show today, are massively popular. Now, we have seven new LE's (6,500 pieces of each) each made for a different character. The watches are based on the Seiko 5 Sports, will sell for €480, and will be available worldwide in December. A lot of these pieces are quite playful and I'm not sure if I'd actually wear them. But, I picked my favorite of the bunch and that also happens to be the most "normal". It's named after Shikamaru. You can find all the models here on the Seiko 5 site.
Folks, that's all for This Week in Watches. Enjoy your weekend!