This Week in Watches: September 12, 2020 Olio Edition
A mix of watches to meet your needs
Welcome to This Week in Watches for September 12, 2020 the olio edition. Olio is one of those crossword answers that refers to a collection of things. Boy, do we have a mix today!
Before we dive into the olio, I thought I'd take a brief moment. Yesterday was the 19th anniversary of the September 11th attacks. In some ways, that awful day feels like yesterday. Many of us recall where we were when we first got news of these terrible events. Some of us have a personal connection to those who were lost or to those who aided in the rescues or ensuing repairs. It was a terrible day, but by and large, people came together and emerged once again. Never forget…and I'd say it's even more important during a year like 2020. And now…
Ressence Type 3MC
Our first piece in this olio edition happens to be right on point because Ressence watches are filled with, you guessed it, oil. This new 3MC is a one-off piece in red for the Monte Carlo-based shop "Art of Time" and part of the proceeds will benefit the Prince Albert of Monaco Foundation (an environmental charity). The red is color o the foundation and I'd say it looks stunning and quite different from the normal black. This isn't Art in Time's first go at this; we showed the Urwerk UR-T8 "raptor" recently that also aids a charitable cause. For more information on this watch, visit Art in Time. For more on Ressence, visit their official site.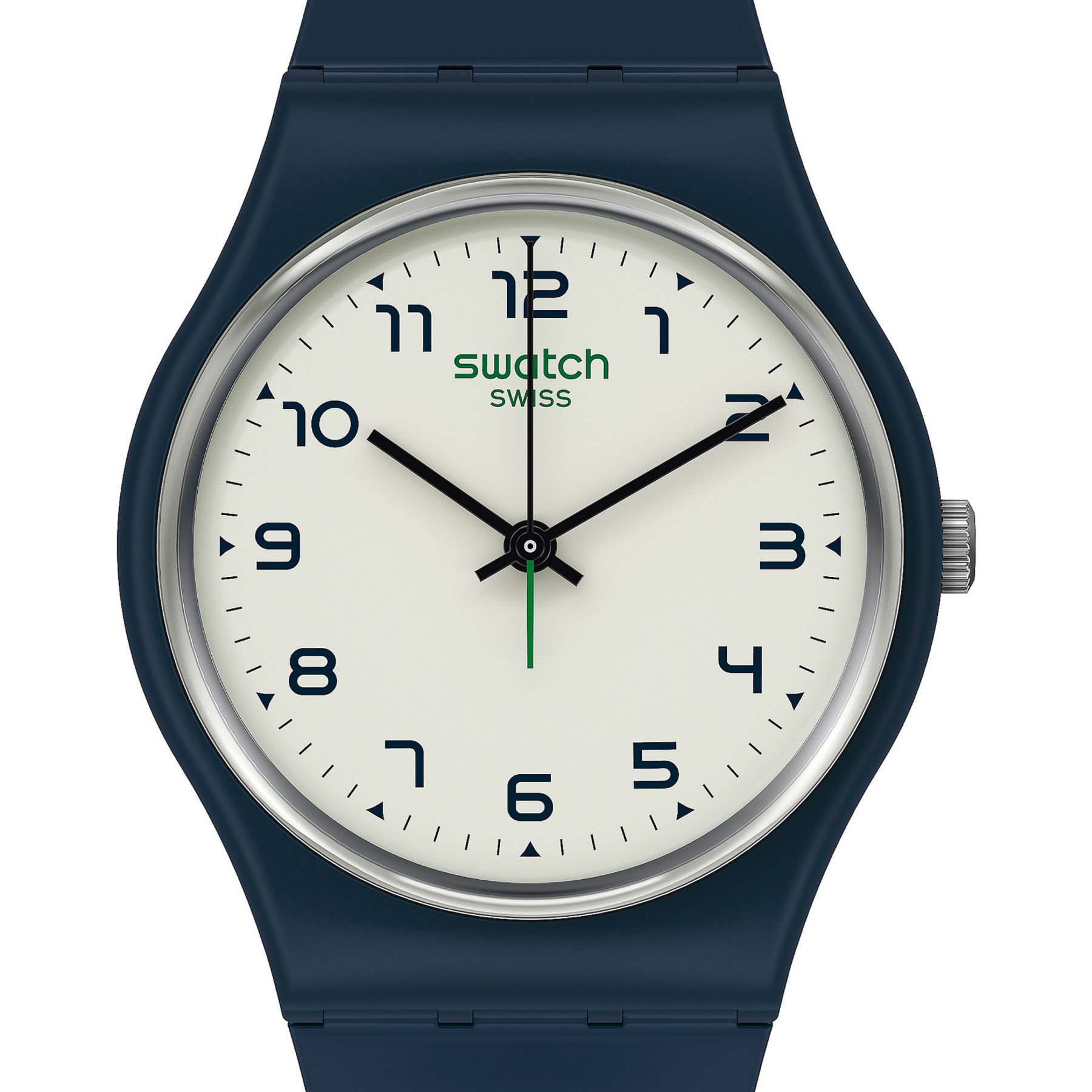 Swatch Bio-Reloaded 1983 Collection
And now for some olio that you can afford! Swatch has just released a new collection called "1983," inspired by its original models. However, these watches use plastics derived from organic farming. That's a cool thing, but I'm an even bigger fan of these basic, simply styled Swatch watches (such as the "Sigan" above). And, hey, my wife and I just finished our binge session of Cobra Kai, so these feel very 80's appropriate right now. The watches are available now at your local Swatch store or online and pricing sits in the €65 to €75 range. Rad!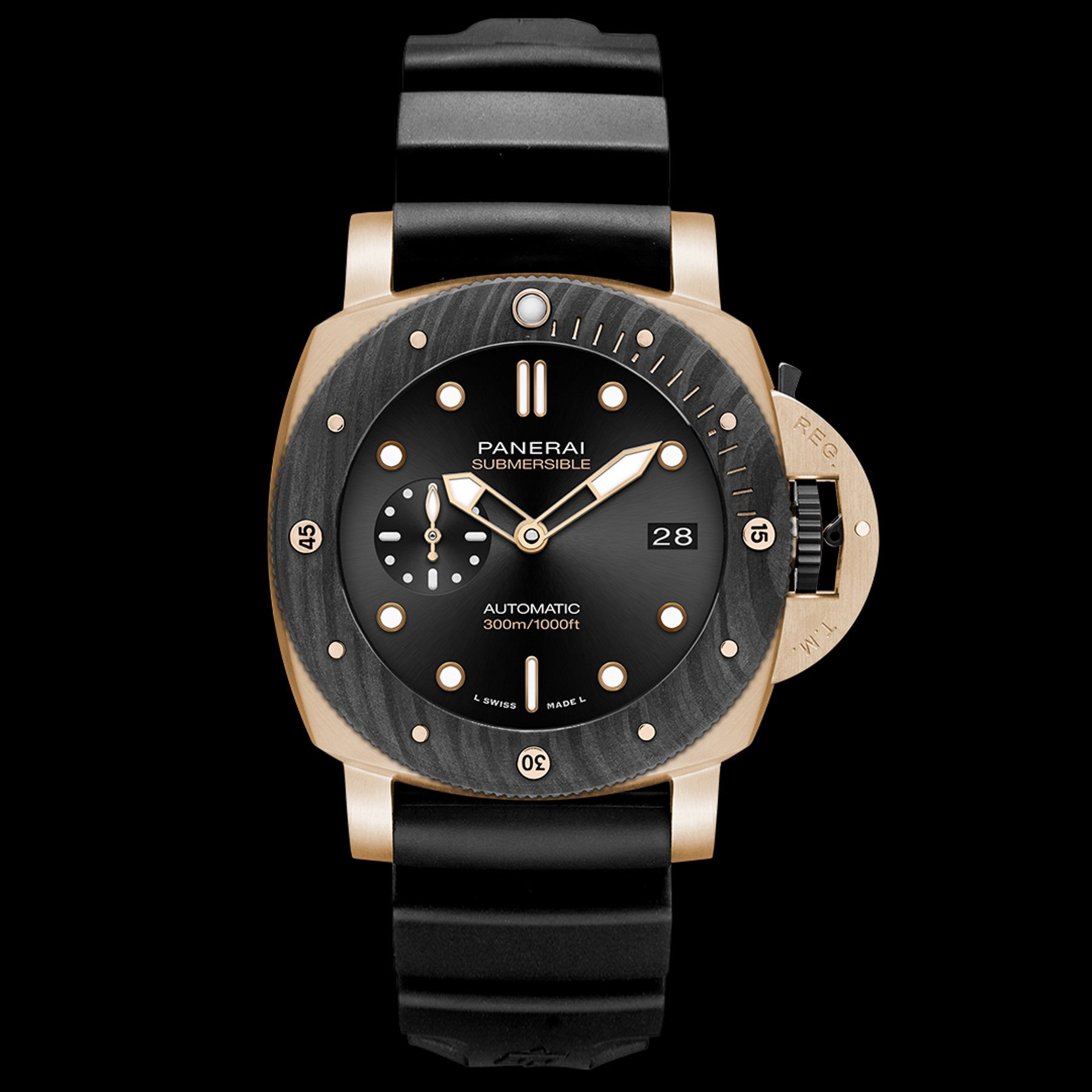 Panerai Submersible Goldtech Orocarbo
We bring things up a rather large notch for our next watch in this olio episode with the new Panerai Submersible Goldtech Orocarbo. We've been crushing on Panerai lately and this one continues the trend. Reference PAM01070 is a 44mm Goldtech Submersible with Carbotech (think carbon fiber with alternating orientations) features. The crown, lever and bezel are made of the advanced material while the case back is DLC-coated titanium. This watch uses the in-house P.900 automatic with three days of power reserve. The 300 meter diver comes with both a rubber and Sportech strap and will retail for €29,000. Yes, that's a lot of money, but they are worth checking out in the metal. Head to Panerai for more on this sexy bruiser.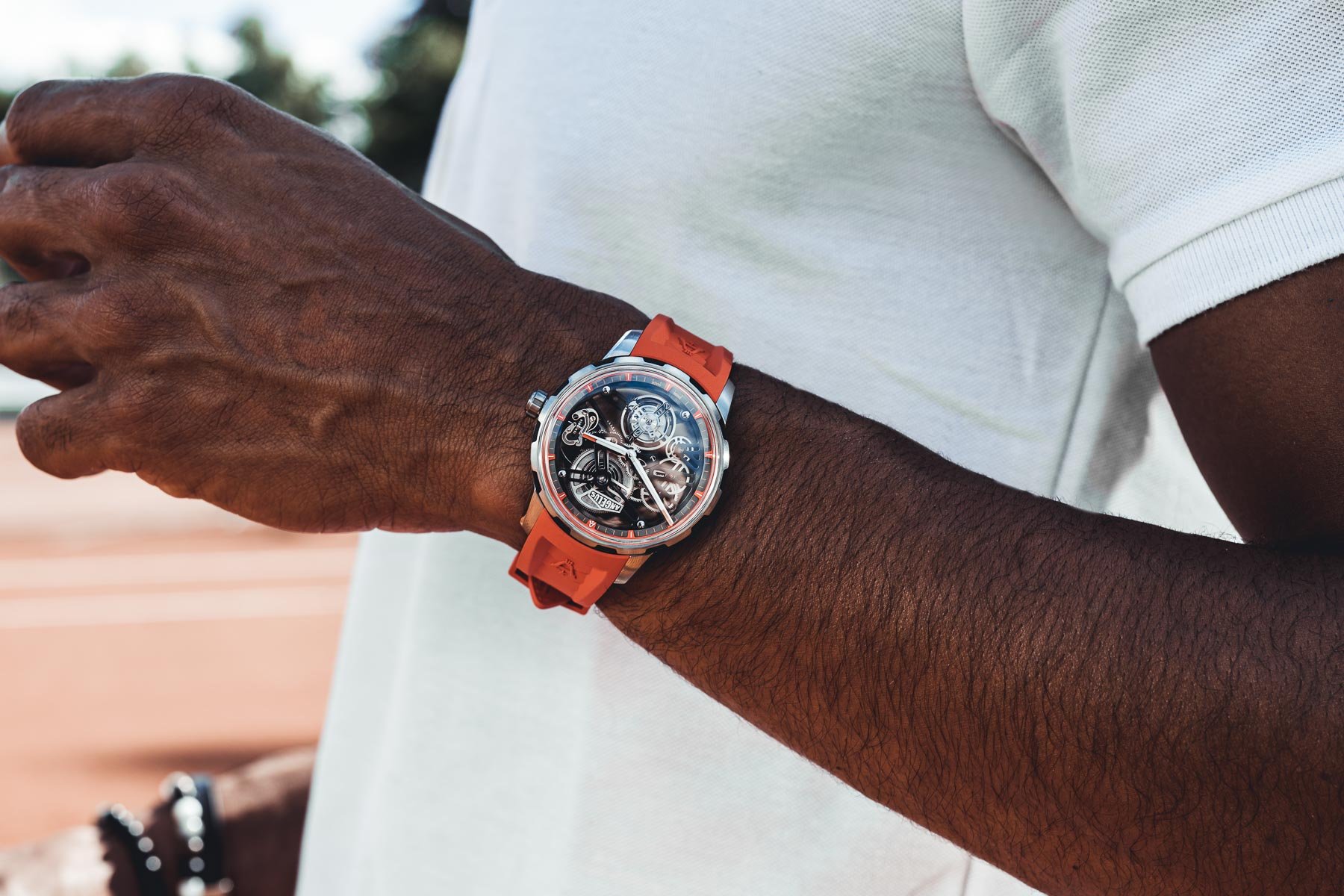 Angelus U41
We end our olio edition with a bang in the form of the new Angelus U41. I'm normally not a fan of open-worked watches and I've not really warmed to the designs from the off again and now, thankfully, on again Angelus rebirth. The U41, however, changes that. This is a 42mm diameter by 10mm thickness titanium hand wound A-300 tourbillon with 90 hours of power reserve and proper shock protection. The watch is even water resistant to 30 meters and comes on a sporting rubber strap. 25 pieces of each of the blue or orange models will be made. Of special note is the so-called "flying tourbillon" that rotates every 60 seconds. At CHF 31,700, this isn't inexpensive, but it's a neat alternative to tourbillon watches that often cost multiples more. There's plenty more detail to uncover on the official Angelus site.
That's all for now — enjoy your weekend!