UPDATE: March Mania Grand Final — Czapek Antarctique Leads The A. Lange & Söhne Datograph Lumen As We Enter The Final Straight…
The underdog looks set to take the crown...
The vote is drawing to a close… With just two remaining, the Czapek Antarctique Terre Adélie is holding a decent (and ratified)) lead over the A. Lange & Söhne Datograph Lumen. This is not a result anyone saw coming. This was not what we expected when we started out on this road, way back on March 1st. It looks like we're about to crown a worthy but highly surprising winner to the March Mania experience, but there is still time for it all to change…
The vote will close at 3:30 pm on April 7th. That's two days from now. It also happens to be the same day Watches and Wonders begins, so make sure you tune back in to see the abundance of novelties we have in store for you then.
At the time of writing the Czapek is quite a way in front with a 63/37 lead. However, we've seen bigger swings in a shorter space of time, so team Lange shouldn't lose hope just yet. If you haven't yet voted and need a bit of help deciding which way to go, check out our finalists' pitches below. Will it be Jorg and his Czapek, or Bert and his Lange? Soon, we will know the answer…
Czapek Antarctique Terre Adélie vs. A. Lange & Söhne Datograph Lumen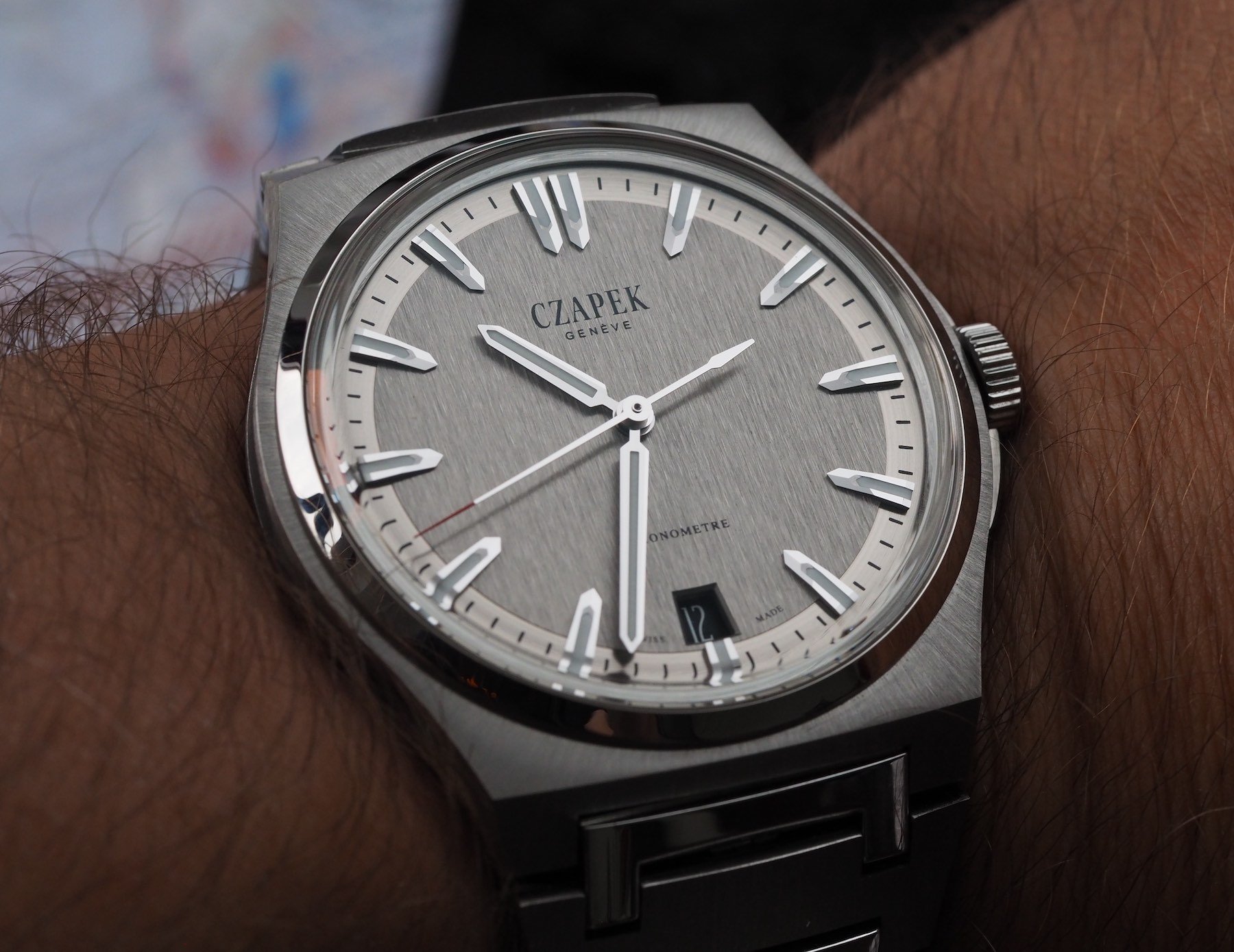 Jorg — Czapek Antarctique Terre Adélie
Yes! We did it! The unthinkable has happened. As I already said, I had a feeling the Czapek Antarctique Terre Adélie might topple our beloved Moonwatch. After reading all the previous rounds' comments, you could feel the excitement grow for the brilliant Czapek minute by minute. And with just one more hurdle to take, eternal glory is waiting! This could be the most epic win we will see in 2021. And I say this knowing that we have the postponed Summer Olympics and the postponed UEFA Euro 2020 football coming up later this summer.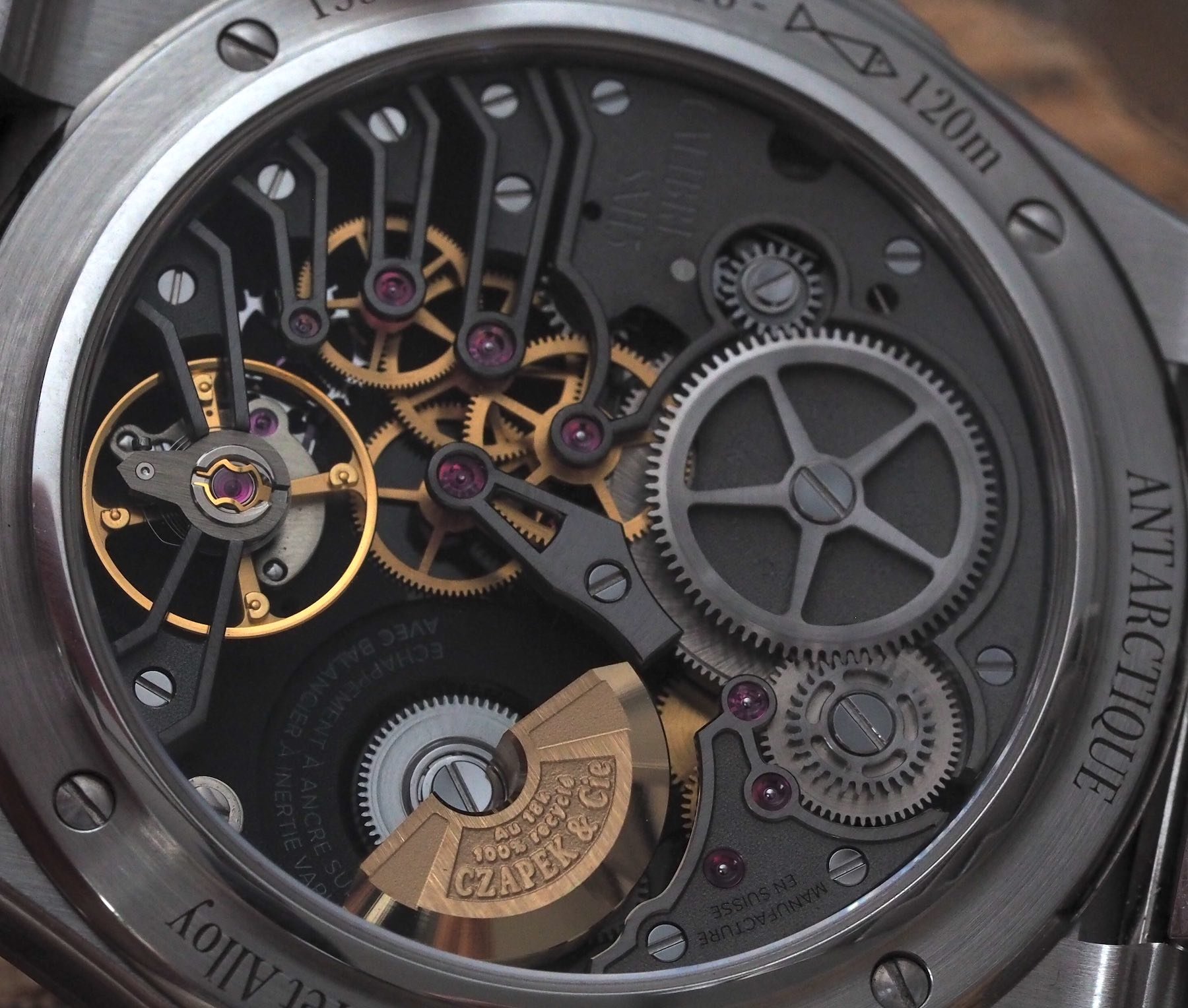 What the Czapek pulled off up until now has been extraordinary. After winning my group stage against the Black Bay 58, the Czapek has won two epic battles that were more than just simple match-ups. The first against Balazs' Moser & Cie. Streamliner was a battle of the new generation. The second against Gerard's Speedmaster Professional was the battle of David vs. Goliath. And now we have one more battle to win…against watch industry royalty.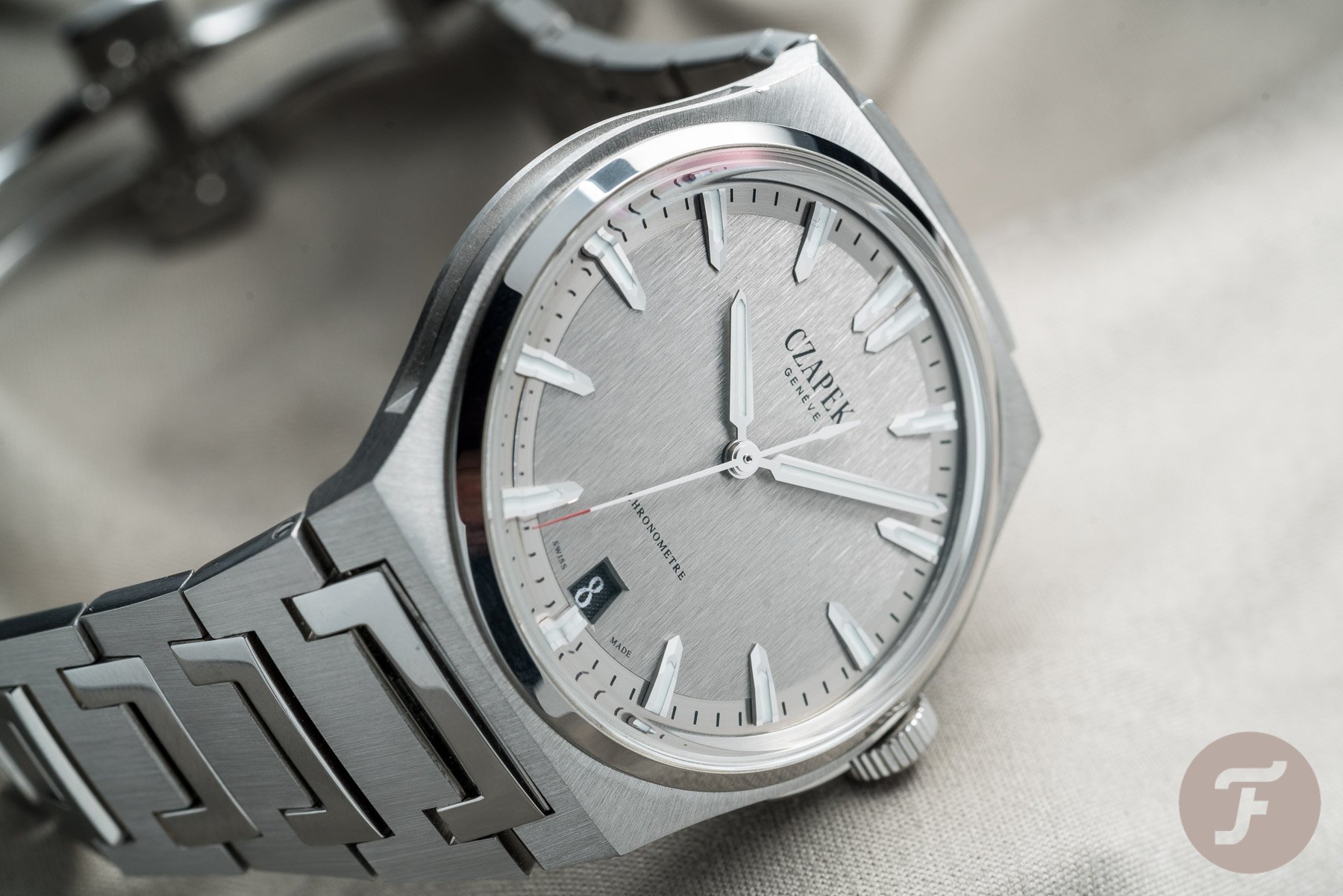 I have to say, Bert, when you entered the A. Lange & Söhne Datograph Lumen, everyone in the Fratello team knew you had a shot at the title. On top of that, you picked one of my favorite watches from one of my favorite brands. Thank God it's not my beloved 1815 Chronograph up against the Czapek because that would have killed me before we even started. In all fairness, it's hard not to love A. Lange & Söhne. That brand is considered the absolute best in the game. The Datograph Lumen only confirms that. That's why I have nothing but the utmost respect for my opponent in this final.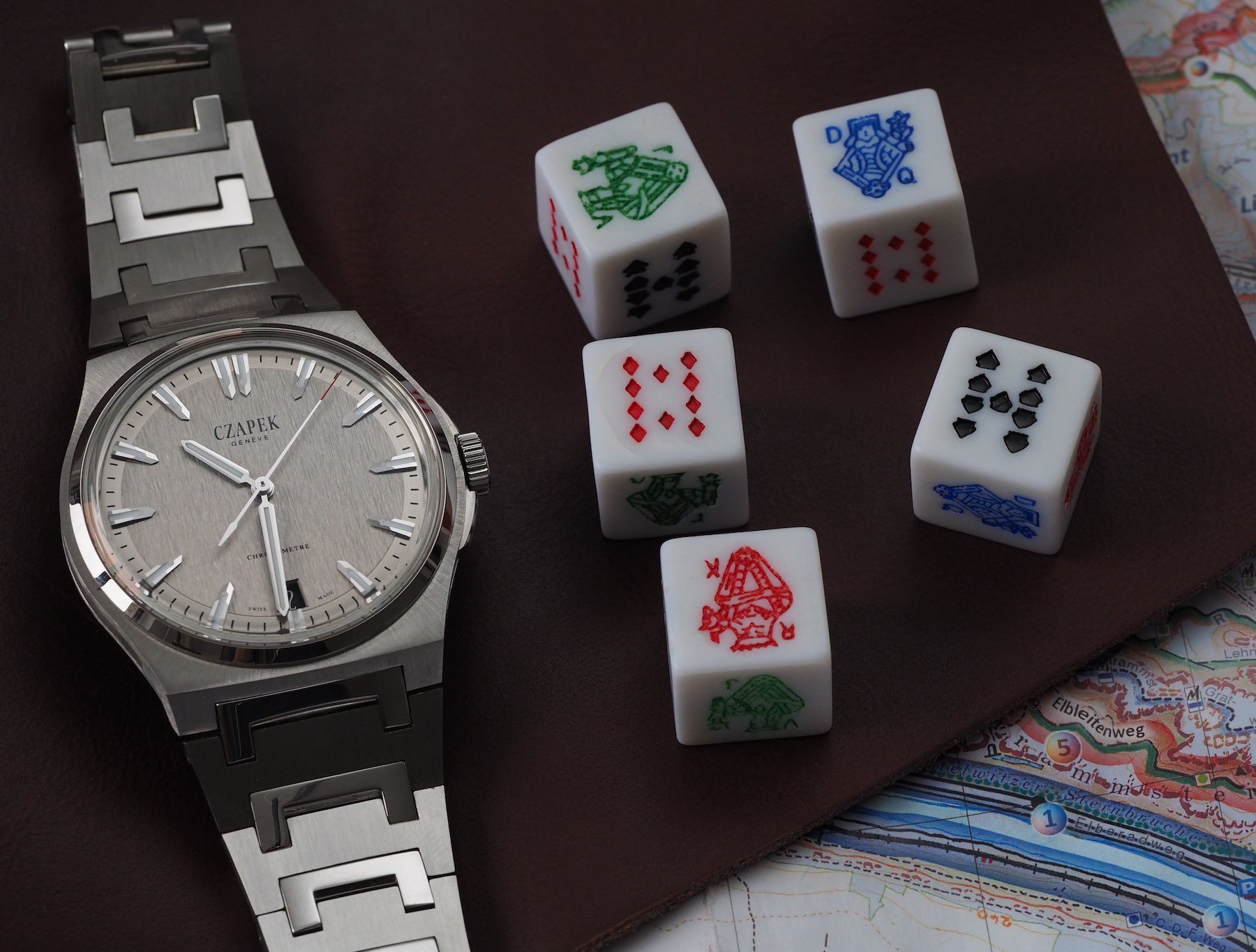 But while a nod of respect is in place here, I am here to win it!  So let me remind you one more time what makes the Czapek Antarctique Terre Adélie such a brilliant timepiece. This is Czapek's first take on a luxury steel sports watch. The brand nailed in on the first take! The design is a refined mixture of recognizable influences from the past and modern sophistication. What I adore about it above all else is that it doesn't take specific design cues from any of the heavy hitters that defined the category. Our readers recognize that as well. The proof is in the fact that the Antarctique Terre Adélie easily outperformed Genta's classics in our March Mania.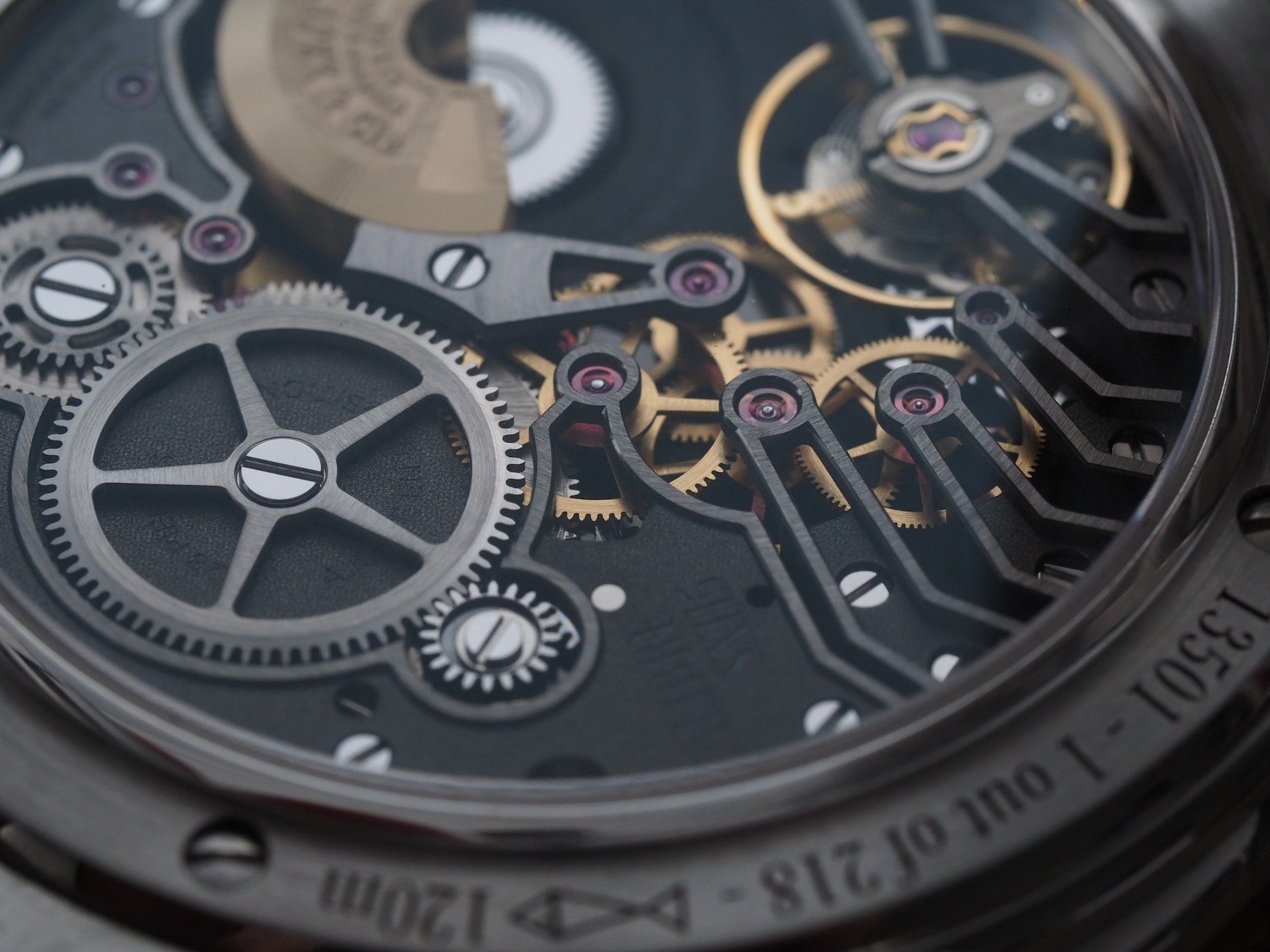 The case design is elegant and simple with a brilliant brushed finish, only interrupted by the polished bezel. The hand-finished dial has a great level of depth and is the perfect canvas for the exquisitely finished large applied hour markers and the beautifully shaped hands that hover above it. Add the spectacular in-house developed automatic SXH5.01 movement on top of that with its eye-catching gold micro-rotor and skeletonized bridges, and this Czapek Antarctique is a brilliant total package. It's the kind of brilliance that has the power to make it all the way to the end in our March Mania! Let's go people!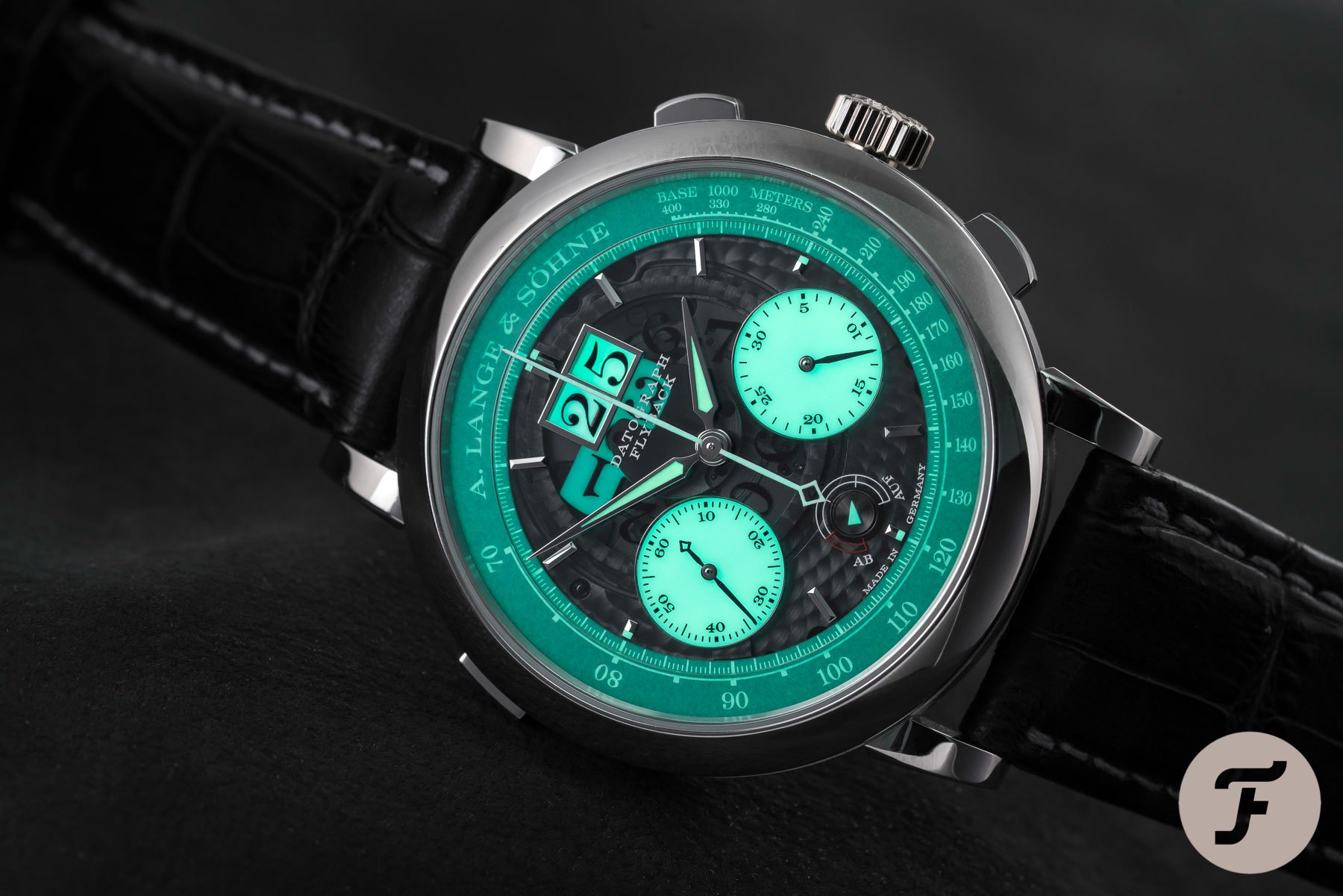 Bert — A. Lange & Söhne Datograph Lumen
I told you so.
This is not just a finalist; it is the finalist. The A. Lange & Söhne Datograph Lumen has been the best watch in this competition from day one all the way through to day 31. Sure, there have been plenty of have-a-go-heroes, like the plucky Czapek sitting across the way. It's a great watch, no doubt. But so was the Streamliner. So was the Zeitwerk. So was the Speedmaster, for Pete's sake. They're all gone, and soon the Czapek will be gone the same way.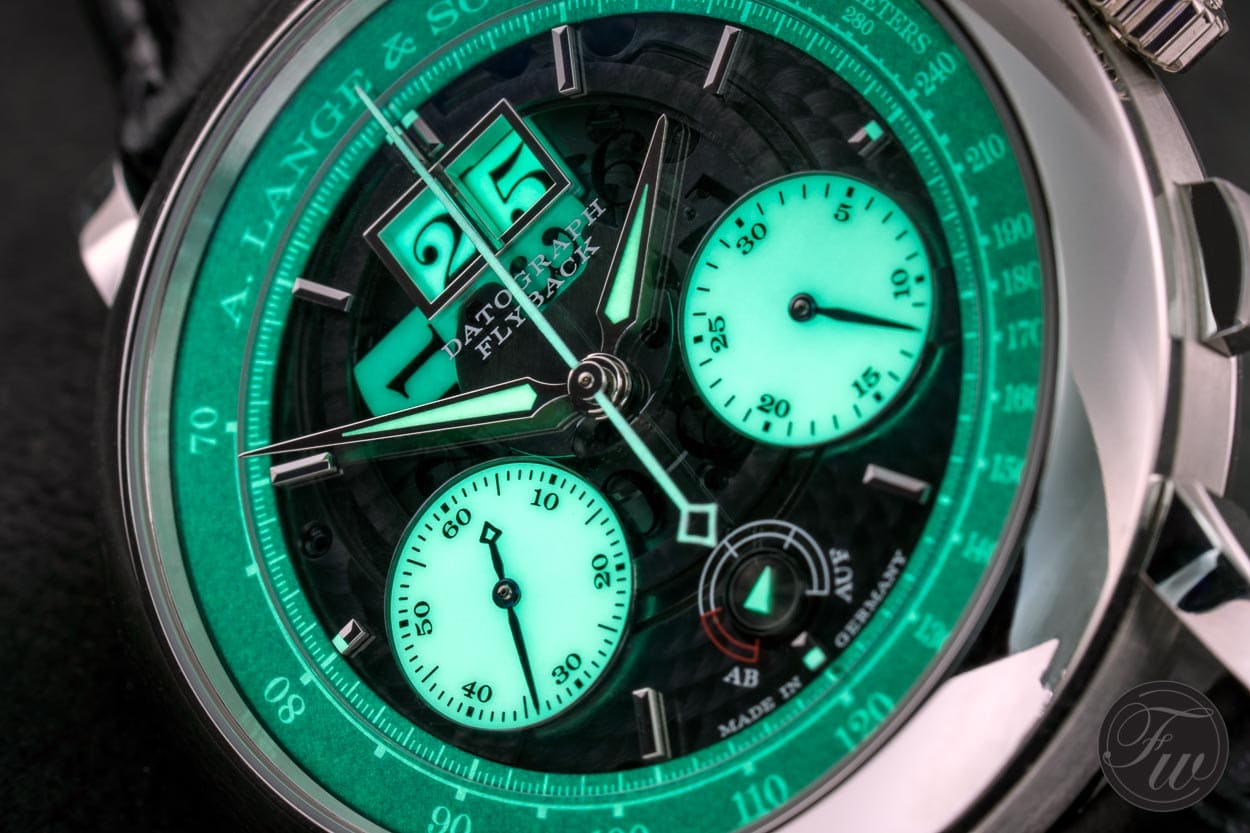 There's no shame in it. Honestly, the best any watch in the competition could have hoped for was to lose to the best. And now the Czapek gets that honor. I'm happy for it. I really am. But let's face it: you could buy five Antartiques for the price of my Datograph Lumen. And here's why…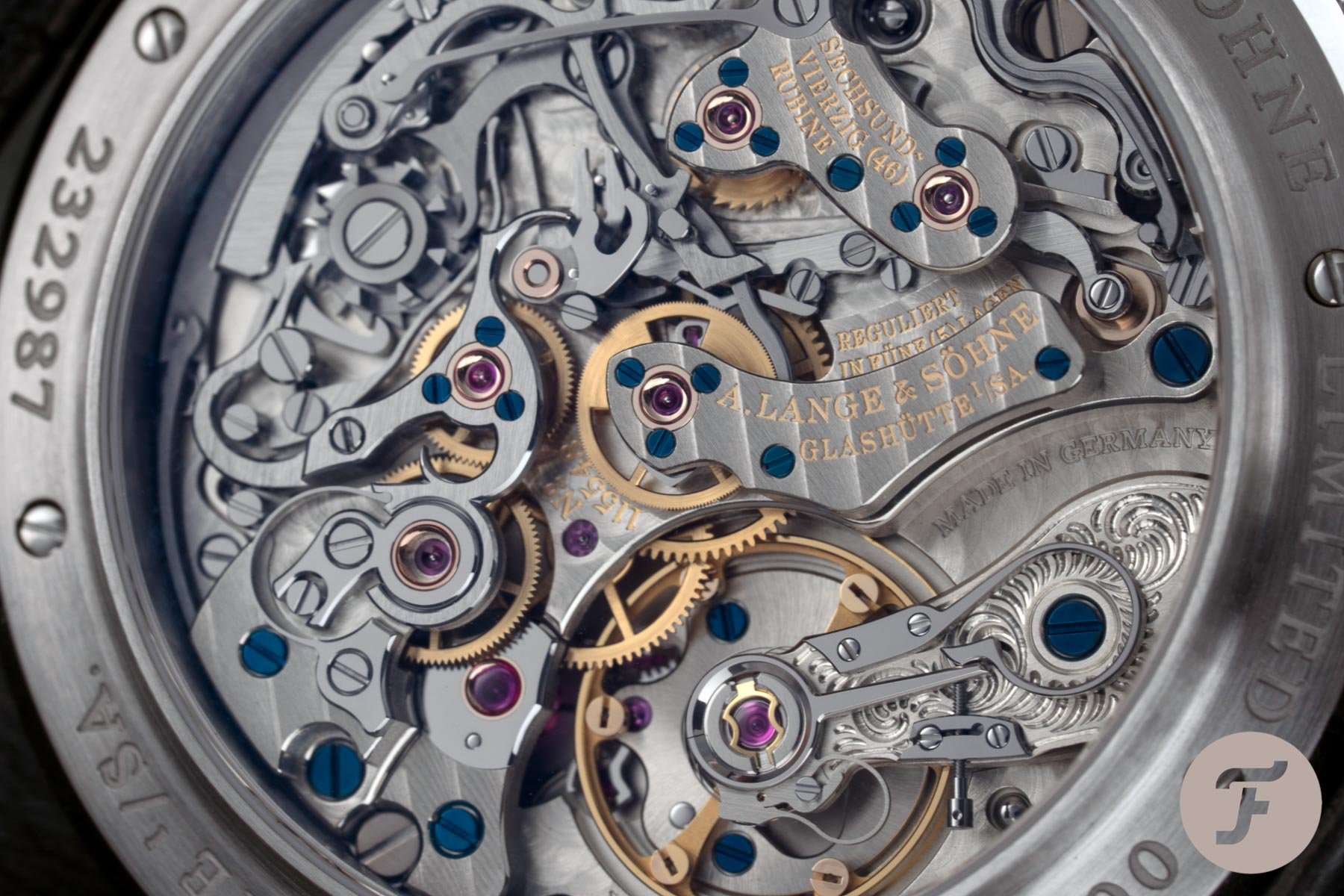 Smack talk aside, the A. Lange & Söhne Datograph Lumen is truly an exceptional timepiece. There are so many details to walk through so let's start at the top. The sapphire crystal sits within a 41mm by 13.4mm platinum case. Beneath that is a smoked sapphire dial revealing the dial-side workings of the in-house L951.7 caliber, a flyback chronograph movement with a big date, and a power reserve. That power reserve takes the form of a triangular block of lume sitting on a small rotating sapphire disc. The chronograph complication blazes to life at night with the sub-dials, chronograph seconds hand, and tachymeter scale joining the hour and minute hands, big date, and power reserve indicator in glowing for Germany as soon as the lights get low.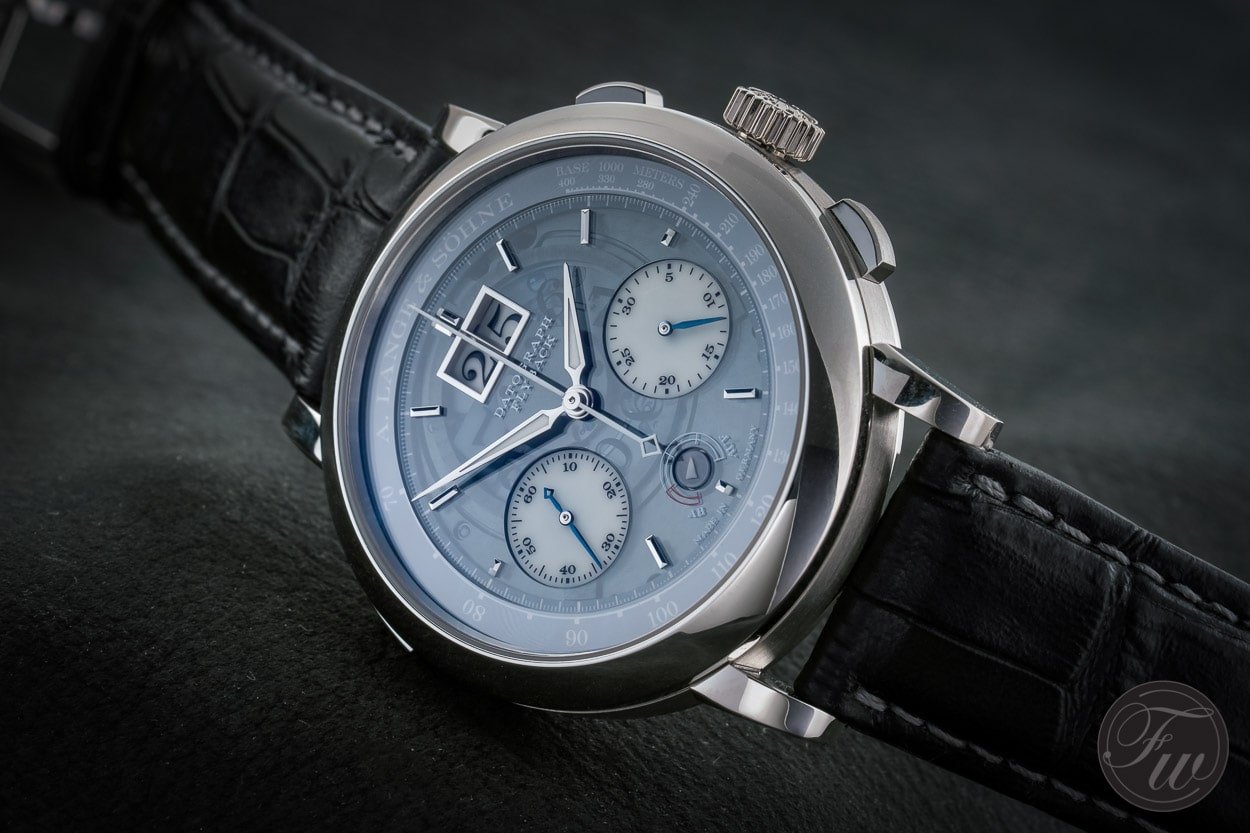 The L951.7 movement is crafted from German silver, hand engraved, and hand-assembled (at least twice to ensure absolute precision). The big date complication is particularly ingenious with the second digits printed on a transparent disc that snaps into position over a fixed lume block that has the ability to accrue charge constantly so it glows as brightly as the primary digit, which obviously stays in place for ten days at a time.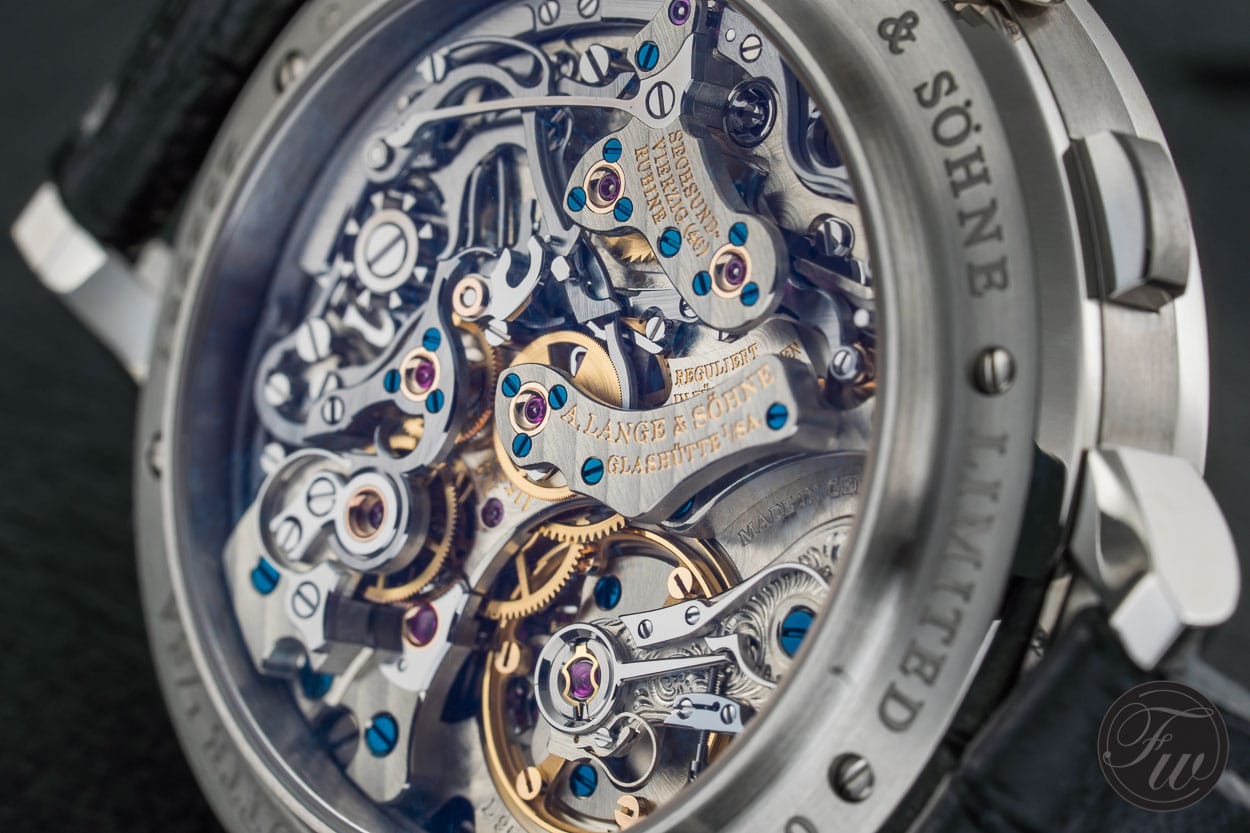 As this competition draws to a close, I wanted to step away from the macho bravado that's been a big part of the Datograph's romp to the final, and to instead shine a light on the wonderful work done by Lange to produce a timepiece that is at once traditional, true to the brand, and also hyper-modern. I believe it will take the spoils, and I am convinced it deserves to do just that. I thank you in advance for voting for the A. Lange & Söhne Datograph Lumen, the best watch of the March Mania competition.

Win the Hamilton Intra-Matic Chrono by participating!
So now it's over to you! We want your votes, but we also want to hear your thoughts. Better still, by sharing them with us, you'll put yourself in the running to win either a LIC leather watch strap or (drum roll, please) the HAMILTON INTRA-MATIC AUTO CHRONO. Yes, that's right, as Karina detailed in her post, we will be giving away one of Hamilton's most popular models for one lucky commenter. How do you win? Comment on the March Mania tournament as often as you can, engaging with other readers, helping to create a happy community atmosphere. The best contribution will be handsomely rewarded, so what are you waiting for? Let your voice be heard!
You need to be logged in to vote and see the results. Click here to login with your profile, or to create one.